Steve Murray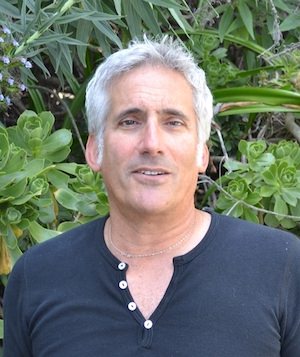 Steve Murray is a writer for Cabaret Scenes magazine, contributor to ForAllEvents and now BroadwayWorld. He started writing rock reviews for his college newspaper in the 1970's, produced a variety show in San Francisco for 6 years and staged comedy, theatre and music performances in the Bay Area. An avid tennis player and competitive swimmer, Steve works in Biotech for his paychecks.
Review: DREAM HOU$E at Shotgun Players

July 26, 2022

What did our critic think of DREAM HOU$E at Shotgun Players?
---
Review: FOLLIES at SF Playhouse

July 21, 2022

What did our critic think of FOLLIES at SF Playhouse? Director Bill English and his troupe of collaborators have waited three long years to present San Francisco's first fully staged, professional production of James Goldman and Stephen Sondheim's seven-time Tony Award winning musical.
---
Review: NAN AND THE LOWER BODY at Lucie Stern Theatre

July 18, 2022

What did our critic think of NAN AND THE LOWER BODY at Lucie Stern Theatre? A crowd favorite at the 2019 New Works Festival, Jessica Dickey's very personal homage to her grandmother, an early pioneer in female reproductive rights, couldn't have its World Premiere at a more opportune time with SCOTUS tampering with Roe v Wade. With great humor and touching pathos, the story of Nan Day and her work with groundbreaking Pap Smear developer Dr. George Papanicolaou (aka Dr. Pap) springs to life with vivid detail and fine acting.
---
Review: SANCTUARY CITY at Berkeley Repertory

July 17, 2022

What did our critic think of SANCTUARY CITY at Berkeley Repertory? 2018 Pulitzer Prize winner Martyna Majok (Cost of Living) paints a bleak, gritty and totally authentic portrayal of the effects of immigration inequalities on two young Dreamers fighting to establish a life for themselves in Berkeley Rep's new production of Sanctuary City. Fresh off a critically hailed run in NYC, Sanctuary City is set in 2006, a tense time post 9/11 when America war on terrorism had tragic effects on illegal aliens trapped in a web of inaction, helplessness, and fear.
---
Review: COME FROM AWAY at San Jose Center For The Perfoming Arts

July 14, 2022

What did our critic think of COME FROM AWAY at San Jose Center For The Perfoming Arts? Without a single showtune you'll be humming long after, this national touring production of Come From Away is moving, triumphant, engaging and endearing. Too bad this stunningly staged run is so surprisingly short. The remarkable assembled cast, each performing multiple roles, bring to life the anxious airline passengers grounded by 9/11 and the townspeople of Gander, Newfoundland who magnanimously come to their aid.
---
BWW Review: DANA H. at Berkeley Repertory

June 10, 2022

What did our critic think of DANA H. at Berkeley Repertory?
---
BWW Review: HADESTOWN at Orpheum Theatre

June 9, 2022

What did our critic think of HADESTOWN at Orpheum Theatre?
---
BWW Review: Tony Award-Winner Stephanie J. Block at The Venetian Room

June 6, 2022

Three years in the making due to the COVID pandemic, Stephanie Block got her opportunity to showcase her considerable talent and share her congenial and personal anecdotes through a repertoire that bridged her meteoric career and personal mentors.
---
BWW Review: RAGTIME at TheatreWorks Silicon Valley
June 5, 2022
---
BWW Review: THE SOUND INSIDE at Marin Theatre Company

June 1, 2022

Two loners meet, bond, and become integrally entangled in Adam Rapp's beautiful tribute to authors and the spoken word in Marin Theatre Company's season closer The Sound Inside. This introspective two-hander, a West Coast premiere of Rapp's six-time 2020 Tony nominated drama, excels through director Jaason Minadakis' concentrated, minimal staging and stellar performances by Denmo Ibrahim as Professor Bella Lee Baird and Tyler Miclean as her student Christopher Dunn.
---
BWW Review: A SMALL FIRE at Shotgun Players

May 23, 2022

Adam Bock's fifth production at Shotgun Players involves a poignant story of a powerful woman losing control and the effects on her immediate family. Its tough stuff and will appeal to almost every audience member. Notwithstanding a stellar performance by Desiree Rogers, the play as presented here is so slowly paced, with too many scene changes, that is loses its emotional punches.
---
BWW Review: DEAR SAN FRANCISCO: A HIGH FLYING LOVE STORY at Club Fugazi

May 22, 2022

How can the historic Club Fugazi follow up on Beach Blanket Babylon, the world's longest-running musical revue, which played for more than 17,200 performances and to over 6.5 million? With yet another crowd-pleasing San Francisco specific immersive experience currently packing em in and likely to run for quite some time.
---
BWW Review: HART'S DESIRE at Theatre Rhino

May 16, 2022

Award-winning entertainer Mark Nadler (2015 Broadway World Editor's Choice Award for Entertainer of the Year) blew into town for a brief 4-performance run of his new show Hart's Desire, a very gay imagined collaboration between Moss Hart and Lorenz Hart had they not been closeted in the 1930's and 40's. Utilizing Moss' dialogue and Larry's lyrics, what's truly unique here is that Nadler assumes every role, a nimble quick change presentation.
---
BWW Review: THE PAPER DREAMS OF HARRY CHIN at SF Playhouse

May 12, 2022

Award-winning playwright Jessica Huang's powerful story of the repercussions of the Chinese Exclusion Act is superbly realized by Director Jeffrey Lo (The Language Archive, The Santaland Diaries, Vietgone) and a stellar cast including my local fave Jomar Tagatac in another outstanding performance. Merging the sad history of people forced to change their identities with the mystical spirit world of Chinese fables, The Paper Dreams of Harry Chin is must-see theatre at its finest.
---
BWW Review: AIROTIC SOIREE at Great Star Theatre

May 1, 2022

Built in 1925, the revived 500-seat Great Star Theater is the only remaining theater in San Francisco's Chinatown and now has the hottest show in town with AirOtic Soiree, a sensationally seductive evening of aerial circus artistry and burlesque cabaret at its finest.
---
BWW Review: GEM OF THE OCEAN at TheatreWorks Silicon Valley

April 14, 2022

August Wilson's powerful drama of racial unrest in Pittsburgh circa 1905 seems exceptionally prescient these days, confirming that the struggle for equality and freedom are a constant for African Americans that shapes their everyday lives in ways both subtle and overt.
---
BWW Review: Betty Buckley And Christian Jacob Take the Stage at Feinstein's At The Nikko

April 1, 2022

Betty Buckley is in a league all by herself, perhaps the greatest interpreter of a lyric performing today. Fresh off her smash eight-night engagement at Joe's Pub in NYC, Betty transfixed her fans at Feinstein's with an eclectic selection of tunes each becoming indelibly her own. Backed only by the lyrical soft touch of arranger Christian Jacob on piano, Buckley wove a captivating spell with tender songs of love found, lost, or desired.
---
BWW Review: CIRCLE MIRROR TRANSFORMATION at Phoenix Theatre

March 28, 2022

Annie Baker said she wanted to explore her characters through artificial acting exercises in a dull, windowless little space involving excruciating silences. Through the vehicle of a 6-week Adult Creative Drama class the students become trees, inanimate objects, perform modern dance and vocalize using only the words goulash and ak-mak. Director Ciera Eis tries to add some life to this piece through the actors' movements, but the main problem are those excruciating silence and awkward moments of inaction that kill any momentum and sap the viewers' attention.
---
BWW Review: WATER BY THE SPOONFUL at SF Playhouse

March 24, 2022

Park your baggage at the door before experiencing Quiara Alegria Hudes' 2012 Pulitzer Prize winning drama Water by the Spoonful, because the characters presented here are plenty wounded, damaged, and extremely fragile. Not for the faint of heart, this is the tough stuff of addictions both physical and emotional. It may leave you counting your blessings which makes for compelling theatre.
---
BWW Review: PASSING STRANGE at Shotgun Players

March 17, 2022

The Bay Area is enjoying a renaissance of black theatre, perhaps in conjunction with Black History Month: NCTC's Dot, MTC's Pass Over and now Shotgun Players' spectacular revival of Passing Strange, the Tony, Obie, and Drama Critics Circle Award winning musical. First premiered by Berkeley Rep in 2006, the story chronicles a young middle class black man's journey to self-discovery through an explosion of witty dialogue, eye popping visuals, a magical multi-genre score and brilliant ensemble performances.
---