Steve Murray - Page 2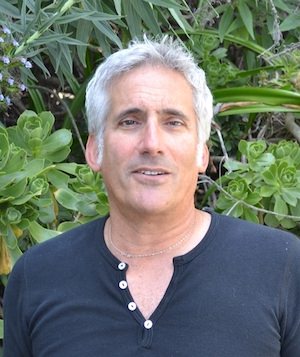 Steve Murray is a writer for Cabaret Scenes magazine, contributor to ForAllEvents and now BroadwayWorld. He started writing rock reviews for his college newspaper in the 1970's, produced a variety show in San Francisco for 6 years and staged comedy, theatre and music performances in the Bay Area. An avid tennis player and competitive swimmer, Steve works in Biotech for his paychecks.
BWW Review: THE SOUND INSIDE at Marin Theatre Company

June 1, 2022

Two loners meet, bond, and become integrally entangled in Adam Rapp's beautiful tribute to authors and the spoken word in Marin Theatre Company's season closer The Sound Inside. This introspective two-hander, a West Coast premiere of Rapp's six-time 2020 Tony nominated drama, excels through director Jaason Minadakis' concentrated, minimal staging and stellar performances by Denmo Ibrahim as Professor Bella Lee Baird and Tyler Miclean as her student Christopher Dunn.
---
BWW Review: A SMALL FIRE at Shotgun Players

May 23, 2022

Adam Bock's fifth production at Shotgun Players involves a poignant story of a powerful woman losing control and the effects on her immediate family. Its tough stuff and will appeal to almost every audience member. Notwithstanding a stellar performance by Desiree Rogers, the play as presented here is so slowly paced, with too many scene changes, that is loses its emotional punches.
---
BWW Review: DEAR SAN FRANCISCO: A HIGH FLYING LOVE STORY at Club Fugazi

May 22, 2022

How can the historic Club Fugazi follow up on Beach Blanket Babylon, the world's longest-running musical revue, which played for more than 17,200 performances and to over 6.5 million? With yet another crowd-pleasing San Francisco specific immersive experience currently packing em in and likely to run for quite some time.
---
BWW Review: HART'S DESIRE at Theatre Rhino

May 16, 2022

Award-winning entertainer Mark Nadler (2015 Broadway World Editor's Choice Award for Entertainer of the Year) blew into town for a brief 4-performance run of his new show Hart's Desire, a very gay imagined collaboration between Moss Hart and Lorenz Hart had they not been closeted in the 1930's and 40's. Utilizing Moss' dialogue and Larry's lyrics, what's truly unique here is that Nadler assumes every role, a nimble quick change presentation.
---
BWW Review: THE PAPER DREAMS OF HARRY CHIN at SF Playhouse

May 12, 2022

Award-winning playwright Jessica Huang's powerful story of the repercussions of the Chinese Exclusion Act is superbly realized by Director Jeffrey Lo (The Language Archive, The Santaland Diaries, Vietgone) and a stellar cast including my local fave Jomar Tagatac in another outstanding performance. Merging the sad history of people forced to change their identities with the mystical spirit world of Chinese fables, The Paper Dreams of Harry Chin is must-see theatre at its finest.
---
BWW Review: AIROTIC SOIREE at Great Star Theatre

May 1, 2022

Built in 1925, the revived 500-seat Great Star Theater is the only remaining theater in San Francisco's Chinatown and now has the hottest show in town with AirOtic Soiree, a sensationally seductive evening of aerial circus artistry and burlesque cabaret at its finest.
---
BWW Review: GEM OF THE OCEAN at TheatreWorks Silicon Valley

April 14, 2022

August Wilson's powerful drama of racial unrest in Pittsburgh circa 1905 seems exceptionally prescient these days, confirming that the struggle for equality and freedom are a constant for African Americans that shapes their everyday lives in ways both subtle and overt.
---
BWW Review: Betty Buckley And Christian Jacob Take the Stage at Feinstein's At The Nikko

April 1, 2022

Betty Buckley is in a league all by herself, perhaps the greatest interpreter of a lyric performing today. Fresh off her smash eight-night engagement at Joe's Pub in NYC, Betty transfixed her fans at Feinstein's with an eclectic selection of tunes each becoming indelibly her own. Backed only by the lyrical soft touch of arranger Christian Jacob on piano, Buckley wove a captivating spell with tender songs of love found, lost, or desired.
---
BWW Review: CIRCLE MIRROR TRANSFORMATION at Phoenix Theatre

March 28, 2022

Annie Baker said she wanted to explore her characters through artificial acting exercises in a dull, windowless little space involving excruciating silences. Through the vehicle of a 6-week Adult Creative Drama class the students become trees, inanimate objects, perform modern dance and vocalize using only the words goulash and ak-mak. Director Ciera Eis tries to add some life to this piece through the actors' movements, but the main problem are those excruciating silence and awkward moments of inaction that kill any momentum and sap the viewers' attention.
---
BWW Review: WATER BY THE SPOONFUL at SF Playhouse

March 24, 2022

Park your baggage at the door before experiencing Quiara Alegria Hudes' 2012 Pulitzer Prize winning drama Water by the Spoonful, because the characters presented here are plenty wounded, damaged, and extremely fragile. Not for the faint of heart, this is the tough stuff of addictions both physical and emotional. It may leave you counting your blessings which makes for compelling theatre.
---
BWW Review: PASSING STRANGE at Shotgun Players

March 17, 2022

The Bay Area is enjoying a renaissance of black theatre, perhaps in conjunction with Black History Month: NCTC's Dot, MTC's Pass Over and now Shotgun Players' spectacular revival of Passing Strange, the Tony, Obie, and Drama Critics Circle Award winning musical. First premiered by Berkeley Rep in 2006, the story chronicles a young middle class black man's journey to self-discovery through an explosion of witty dialogue, eye popping visuals, a magical multi-genre score and brilliant ensemble performances.
---
BWW Review: SENSE AND SENSIBILITY at TheatreWorks Silicon Valley

March 14, 2022

So very nice to be able to write Directed by Robert Kelley. The TheatreWorks founder retired in 2020 after being awarded a well-deserved 2019 Regional Tony award and given his long history with Paul Gordon, he's back at the helm of this sumptuous, meticulously crafted production. No stranger to TheatreWorks, Gordon received a Tony nomination for the Broadway musical of Jane Eyre, then moved onto the world premiere of Pride and Prejudice at TheatreWorks in 2019 and Austen's EMMA.
---
BWW Review: A GRAND NIGHT FOR SINGING at 42nd Street Moon

March 14, 2022

42nd Street Moon opens their 21-22 season with a tribute to one of the greatest songwriting teams in American musical theatre - Richard Rodgers and Oscar Hammerstein II. Musical revues live and die on two factors: the choice of material and the talent of the presenters. This Tony-nominated revue, first presented on Broadway in 1993, includes lesser-known works (Pipe Dream, State Fair) alongside the duos biggies (Oklahoma, The King and I, South Pacific). The songs are a lovely mix of comedy and romance using the original vocal arrangements by Fred Wells. Director Cindy Goldfield has assembled a capable cast of vocalists to present this material, excelling in both solos, duets and company numbers.
---
BWW Review: DOT at New Conservatory Theatre Center
March 13, 2022
---
BWW Review: HARRY POTTER AND THE CURSED CHILD at the Curran Theater

February 26, 2022

Harry Potter and the Cursed Child is written by Jack Thorne and based on an original new story by J.K. Rowling, Jack Thorne, and John Tiffany. The production at the Curran Theatre is directed by John Tiffany. 
---
BWW Review: PASS OVER at Marin Theatre Company

February 9, 2022

Two bros hanging on their street corner shooting the shit opens Antoinette Nwandu's Pass Over, their streetwise banter peppered with hundreds of n-words is a fascinating insight into their relationship, its pecking order, and their determination to move on from the fear and scarcity of their lives.
---
BWW Review: HEROES OF THE FOURTH TURNING at SF Playhouse

February 3, 2022

You won't se the likes of Will Arbery's Heroes of the Fourth Turning come around that often - a rigorous, haunting didactic on the religious right seen through the eyes of four young conservatives each struggling through a dark night of spiritual turmoil. Coming on the heels of Charlottesville and Trump, Arbery's cerebral script is both shocking and illuminating in its chilling portrayal of delusion and devotion in its extremes.
---
BWW Review: SWEPT AWAY at Berkeley Rep

January 28, 2022

Dead man tell no tales, so three apparitions appear to their surviving shipwreck mate beseeching him to tell their stories in John Logan's brilliant World Premiere musical based on the stirring music of award winning Avett Brothers. That story, involving a tragic shipwreck, is a mesmerizing tale of unbearable life-changing choices, cathartic soul searching and bro bonding.
---
BWW Review: FREESTYLE LOVE SUPREME at A.C.T. Geary Theatre

January 27, 2022

Not a fan of rap, improv or audience participation, three key ingredients of FLS, I have to say I was drawn in by the incredibly talented cast and the lightning speed at which they riff on random thoughts and observations. Combining sketch theater and 'freestyle rap, the 90-minute exercise in creativity included humor, social awareness, pathos and inspiration.
---
BWW Review: THE BAND'S VISIT at Golden Gate Theatre

January 17, 2022

Travelling productions do not come more lauded than The Band's Visit, winner of ten Tony Awards including best musical and a 2019 Grammy for best musical theater album. This is not your typical musical with hummable showtunes and slick choreography, rather an intimate, tranquil story that unfolds beautifully with little narrative bang. David Yasbek's lovely ethnic score transports us to Israel's isolated Negev desert where an unlikely meeting of longtime neighboring enemies, Arab and Israeli, unfolds without any politics or anger.
---