Nicole Ackman - Page 5
Nicole Ackman returned to her native Raleigh, North Carolina after living in London and New York City. She studied communications and history at Elon University and earned her Master's in Arts Administration at City University of London. Nicole has been writing for BroadwayWorld for several years in different capacities, in addition to her own blog and several film sites. She also enjoys classic literature, house museums, British chocolate, and Star Wars.
MOST POPULAR ARTICLES
LAST 30 DAYS
LAST 365 DAYS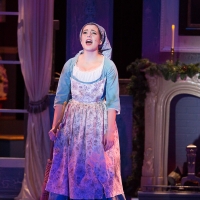 BWW Review: CINDERELLA, RLT
Posted: Dec. 7, 2019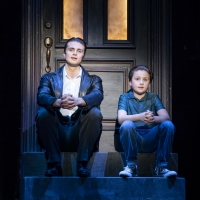 BWW Review: A BRONX TALE
Posted: Nov. 6, 2019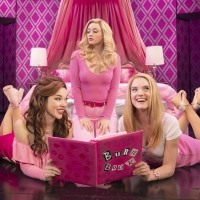 BWW Review: MEAN GIRLS, National Tour at DPAC
Posted: Feb. 12, 2020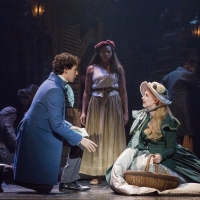 BWW Review: LES MISÉRABLES National Tour
Posted: Mar. 11, 2020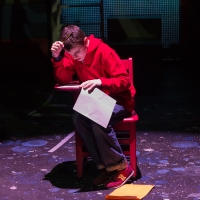 BWW Review: CURIOUS INCIDENT, RLT
Posted: Jan. 19, 2020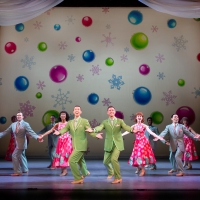 BWW Review: WHITE CHRISTMAS National Tour
Posted: Dec. 4, 2019


A Varied WhatsOnStage Awards Celebrate The West End's Breadth

February 26, 2018

The 18th Annual WhatsOnStage Awards, held at the Prince of Wales Theatre, was a fast-paced ceremony with great performances and an enthusiastic crowd. The WhatsOnStage awards are unique because they are voted for by theatregoers online. While a few shows took home several awards each, no one show dominated enough to take the excitement away.
---
BWW Interview: Molly Chesworth Talks TEDDY at The Vaults

February 23, 2018

Molly Chesworth is currently starring as Josie in new musical Teddy on its UK Tour before its run at The Vaults in London. A 2017 graduate of the Oxford School of Drama, Chesworth is making her professional debut.
---
BWW Review: SOMEWHERE A GUNNER FIRES, King's Head Theatre

February 9, 2018

Somewhere a Gunner Fires at the King's Head Theatre is a haunting piece about the First World War and how it affected people from many nations and backgrounds. The Cavalry Theatre play follows six different characters in interweaving stories based on true events. This is the world premiere of the piece, which is written, directed, and starred in by Tom Stuchfield.
---
BWW Review: THE DIVIDE, Old Vic

February 7, 2018

The Old Vic's The Divide is a gripping tale of repression and forbidden love in a dystopian society. This new play from Alan Ayckbourn is told in diary entries from sister and brother, Soween and Elihu. Annabel Bolton, an Associate Director at the Old Vic, brings this beautiful piece first seen at the Edinburgh Fringe Festival in August 2017 to life, combining sound, projections, and brilliant acting.
---
BWW Review: COLLECTIVE RAGE, Southwark Playhouse

January 30, 2018

Collective Rage at the Southwark Playhouse is a provocative and surprising play about the female experience. This 'Play in 5 Betties' follows five women, all named Betty, as they express their sexuality and search for their purpose. This UK premiere boasts a talented cast that distracts from the play's sometimes heavy-handed edginess.
---
BWW Review: THE RAILWAY CHILDREN, Cadogan Hall

January 22, 2018

The Railway Children is a delightful show with beautiful music and a wonderful message about the importance of kindness. The concert staged at Cadogan Hall featured lyrics and a book by Katie Lam and music by Alex Parker, who also conducted.
---
BWW Interview: West End Producer On His Latest Book

December 14, 2017

West End Producer is one of the most popular but mysterious social influencers in the West End. He has been involved in the entertainment business his whole life and now both celebrates and pokes fun at theatre on his popular Twitter account and in his books. His second book, Everything You Ever Wanted to Know About Going to the Theatre, is out now.
---
BWW Review: BEAUTY AND THE BEAST IN CONCERT, Royal Albert Hall

December 10, 2017

Beauty and the Beast in Concert at the Royal Albert Hall enhanced a wonderful star-studded movie by having its beautiful score expertly played by the Philharmonia Orchestra. This film is a great choice for a movie screening with live music because Alan Menken's score seems like it's meant to be heard with a full orchestra.
---
BWW Review: THE HOUND OF THE BASKERVILLES, Jermyn Street Theatre

December 9, 2017

The Hound of the Baskervilles is a delightful take on the classic Sherlock Holmes story that proves a comic stance on Holmes is sometimes better than a dramatic one. The show is the Jermyn Street Theatre's first co-production with a theatre abroad, having run at the English Theatre Frankfurt over the summer.
---
BWW Interview: Michael Fabiano Talks RIGOLETTO at the Royal Opera House

December 7, 2017

Michael Fabiano is returning to the Royal Opera House this month to star as the Duke of Mantua in Sir David McVicar's production of Verdi's Rigoletto. In addition to being an acclaimed tenor, he's the founder of ArtSmart, a non-profit organisation that provides free voice lessons to pupils at underprivileged schools.
---
BWW Blog: Why HAMILTON Will Be A UK Hit

December 7, 2017

Lin-Manuel Miranda's Hamilton tells the story of finding a way to fight for what you believe in within a world of chaos. While Hamilton is ready to fight from the beginning he is young, scrappy, and hungry , after all Aaron Burr spends most of the musical waiting for the moment when he feels ready to act, and (spoiler alert) this waiting ultimately damns him.
---
BWW Review: THE MELTING POT, Finborough Theatre

December 5, 2017

It is chilling to think that The Melting Pot, a play that revolves around anti-Semitism in America and Europe, was first performed in 1908, decades before the atrocity of the Holocaust. The Finborough Theatre production marks the first time in almost 80 years that it has been staged in the UK, with its last production being in 1938 just before World War II.
---
BWW Review: SOUL HOLIDAY, Charing Cross Theatre

December 4, 2017

Marisha Wallace delivered a concert just like her new album, Soul Holiday: honest, jazzy, and vocally stunning. Early in the night, she confided to the crowd, I'm obsessed with Christmas and it certainly shows. Singing a combination of songs from the album and extra Christmas carols along with a few musical theatre ballads, Marisha had the audience completely enthralled within just a few numbers.
---
BWW Interview: Mark Perry Talks BANANAMAN THE MUSICAL

December 2, 2017

Mark Perry is the founder of Sightline Entertainment and has worked as both an actor and director in the West End. This Christmas season, he is directing Bananaman the Musical, a farcical adaption of the comic and cartoon, at the Southwark Playhouse. A longtime fan of Bananaman, he is thrilled to be working with writer and composer Leon Paris on this hilarious original show.
---
BWW Interview: Olivia Jacobs Talks WILDE CREATURES

December 1, 2017

Olivia Jacobs is the co-founder and Artistic Director of Tall Stories, a registered charity internationally recognised for their high-quality family theatre. Olivia has directed shows in the West End, on Broadway, and at the Sydney Opera House, including multiple tours of The Gruffalo. This year, the company celebrates their 20th anniversary and presents a new show called Wilde Creatures that combines several of Oscar Wilde's fairy stories as part of Dominic Dromgoole's year-long Oscar Wilde celebration at the Vaudeville Theatre.
---
BWW Review: CINDERELLA, Hackney Empire

November 24, 2017

Hackney Empire can be counted on to deliver a hilarious and naughty panto every year, but Cinderella also has heart. This fun and fantastical production caters to both children and adults with its contemporary humour, talented cast, and impressive staging. Hackney's diverse reimagining of the classic fairy tale is one not to miss this festive season.
---
BWW Interview: Marisha Wallace Talks New Christmas Album and Solo Concerts

November 19, 2017

Marisha Wallace is taking over the role of Effie White, alongside Moya Angela and Karen May, in the West End Dreamgirls from 20 November, after being one of the Effie alternates. She's also performing two London concerts at Charing Cross Theatre on 3 December to celebrate the release of her debut album, Soul Holiday.
---
BWW Interview: Robert Hastie Talks THE WIZARD OF OZ at Sheffield Crucible Theatre

November 17, 2017

Robert Hastie is currently Artistic Director of the Sheffield Theatres, following several years of directing in the West End. He discusses their upcoming Christmas production of The Wizard of Oz and how it feels to return to the space where he made his professional debut as an actor.
---
BWW Review: INSIDE PUSSY RIOT, Saatchi Gallery

November 16, 2017

Inside Pussy Riot is an immersive, provocative experience, not for the faint of heart. This innovative performance was created by Les Enfants Terrible and the Tsukanov Family Foundation, in collaboration with Pussy Riot co-founder Nadya Tolokonnikova and Bird & Carrot. The piece puts the audience in the place of Pussy Riot as they stage a protest and are later sentenced and imprisoned.
---
BWW Interview: Aisha Jawando and Darren Hart Talk CINDERELLA at Hackney Empire

November 9, 2017

Aisha Jawando recently played Martha in the original London cast of Motown the Musical. This Christmas, she stars in the title role of Hackney Empire's Cinderella. Darren Hart is a Hackney regular and is also known for television and film appearances. He'll be playing Buttons in this year's Cinderella.
---