Nicole Ackman - Page 8
Nicole Ackman returned to her native Raleigh, North Carolina after living in London and New York City. She studied communications and history at Elon University and earned her Master's in Arts Administration at City University of London. Nicole has been writing for BroadwayWorld for several years in different capacities, in addition to her own blog and several film sites. She also enjoys classic literature, house museums, British chocolate, and Star Wars.
MOST POPULAR ARTICLES
LAST 30 DAYS
LAST 365 DAYS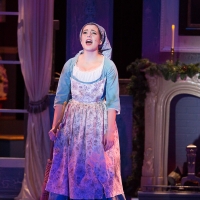 BWW Review: CINDERELLA, RLT
Posted: Dec. 7, 2019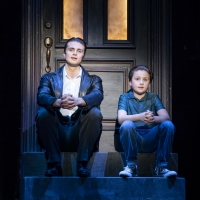 BWW Review: A BRONX TALE
Posted: Nov. 6, 2019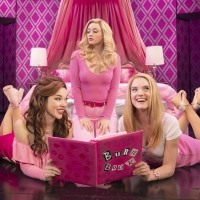 BWW Review: MEAN GIRLS, National Tour at DPAC
Posted: Feb. 12, 2020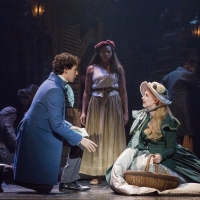 BWW Review: LES MISÉRABLES National Tour
Posted: Mar. 11, 2020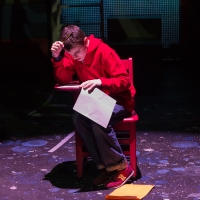 BWW Review: CURIOUS INCIDENT, RLT
Posted: Jan. 19, 2020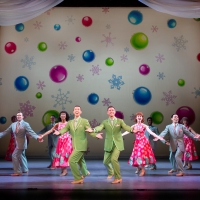 BWW Review: WHITE CHRISTMAS National Tour
Posted: Dec. 4, 2019


BWW Recap: It's REIGNing Blood

November 21, 2014

While REIGN has been building up to a religious war for several episodes, in 'Terror of the Faithful' the Catholic-Protestant tension actually led to bloodshed. And based on the trailer for the next episode, there will only be more copious amounts of bloodshed to come. It's begun. France is a dangerous place for everyone, particularly a controversial king trying to appease two factions who are at each other's throats.
---
BWW Recap: REIGN Issues a New Edict

November 14, 2014

REIGN's seventh episode brought a new princess, a surprising shift of loyalty, an edict that threatens to claim countless lives, and the most difficult decision Francis has ever made. Francis's younger sister Claude (played by Rose Williams) has returned from abroad and few are happy to see her. But a drunken princess is frankly the least of their troubles.
---
BWW Recap: REIGN's Queenly Adventures

November 7, 2014

This week's episode of REIGN was unlike anything we've ever seen before. Mary and Catherine working together, impostors of the royal couple, and Lola and Narcisse? REIGN never fails to excite, but this episode was even more crazy than usual.
---
BWW Recap: REIGN Goes Baby Crazy

October 24, 2014

REIGN took a welcome break from the shocking gore and martial discord of the past few episodes to give us something else: babies and sadness. I actually cried watching this episode; it definitely proved that we have a cast of very talented actors! Mary and Francis were, for once, blissfully at peace especially after the news that we've all been waiting for: an heir to the throne! But how quickly things went wrong…
---
BWW Recap: REIGN Crowns a New King and Queen

October 17, 2014

REIGN's third episode might be called the Coronation, but it's Francis and Mary's problems with the nobles that were at the heart of it. The episode did end with the couple being crowned King and Queen of France, with indie music in the background as all proper main events on REIGN have. I'm not the only one who couldn't help but think of another blonde's coronation, right? #LetItGo
---
BWW Recap: REIGN Gets Gory in 'Drawn and Quartered'

October 10, 2014

King Francis has returned to court and the nobles are restless. This episode of REIGN was jam-packed with seemingly endless plot lines from Leith's continuing misfortunes to Mary and Francis's differing ideas about how to deal with Narcisse. It was somehow more shockingly gory than normal with Nostradamus's drawing and quartering being stopped at the very last second and a live person being found amongst the deformed bodies of the plague victims.
---
BWW Recap: REIGN Returns with a Season of Plague and Death

October 3, 2014

In its Season 2 premiere, REIGN takes a definite turn for the gory with the horrifying evidence of the plague seen ten seconds into the episode. In the first sixteen minutes, the plague has already claimed fourteen victims in the castle – and it claims two of our named characters by the end of the episode. The writers of the show have promised that there will be major deaths nearly every episode this season and after this episode, I believe it.
---
BWW Preview: REIGNing in a New King and Queen

September 25, 2014

The last episode of REIGN left us with a shocking death, a new set of monarchs, a baby in the process of being born, and country about to be ravished by illness. After a cliffhanger ending, I have high expectations for the series when it returns on Thursday, October 2.
---