Nicole Ackman - Page 3
Nicole Ackman returned to her native Raleigh, North Carolina after living in London and New York City. She studied communications and history at Elon University and earned her Master's in Arts Administration at City University of London. Nicole has been writing for BroadwayWorld for several years in different capacities, in addition to her own blog and several film sites. She also enjoys classic literature, house museums, British chocolate, and Star Wars.
MOST POPULAR ARTICLES
LAST 30 DAYS
LAST 365 DAYS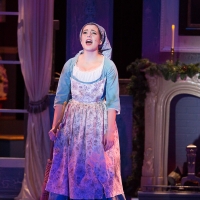 BWW Review: CINDERELLA, RLT
Posted: Dec. 7, 2019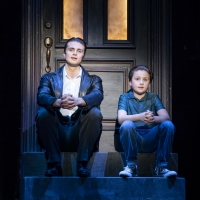 BWW Review: A BRONX TALE
Posted: Nov. 6, 2019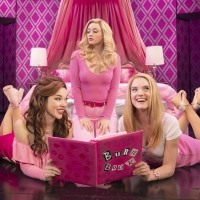 BWW Review: MEAN GIRLS, National Tour at DPAC
Posted: Feb. 12, 2020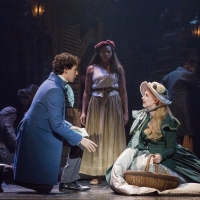 BWW Review: LES MISÉRABLES National Tour
Posted: Mar. 11, 2020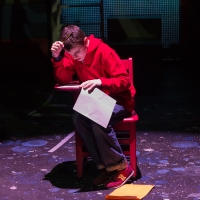 BWW Review: CURIOUS INCIDENT, RLT
Posted: Jan. 19, 2020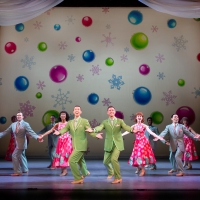 BWW Review: WHITE CHRISTMAS National Tour
Posted: Dec. 4, 2019


BWW Interview: Lauren Ward and Nathan Amzi Talk PROM QUEEN

June 29, 2018

We recently caught up with Lauren Ward and Nathan Amzi while on a break from rehearsals for Prom Queen, a new musical based on the true story of Canadian teen Marc Hall who took his Catholic school board to court when they wouldn't let him attend prom with his boyfriend. The show will receive a workshop presentation at The Other Palace on 2 July.
---
BWW Interview: Jeremiah James Talks IT HAPPENED IN KEY WEST

June 28, 2018

Jeremiah James is an actor, writer, and producer who has worked in New York, LA, London, and many other cities. He's the lead producer of It Happened in Key West, as well as coming up with the original concept and writing the book for this quirky musical based on the true story of an eccentric scientist in 1930s Florida, who went to extreme lengths to keep the woman he loved.
---
BWW Review: THE TEMPEST, St Paul's Church

June 26, 2018

Iris Theatre's The Tempest at St Paul's Church is an outdoor promenade production of one of Shakespeare's great comedies, though it is fairly traditional in every other way. The audience follows the actors around four different locations during the course of the show: three outdoor and one within St Paul's Church. However, despite this staging, the production feels a bit too predictable and even plain.
---
BWW Interview: James Clements Talks THE DIANA TAPES

June 26, 2018

James Clements is a Scottish theatre-maker and actor based between New York and Glasgow. He is a Co-Artistic Director of What Will the Neighbors Say?, a new theatre company producing The Diana Tapes. After its premiere off-Broadway earlier this summer, this play - about the publication of Andrew Morton's Princess Diana book, Diana: Her True Story in Her Own Words - is making its UK premiere at the Stockwell Playhouse. Clements wrote the play and is also portraying Andrew Morton
---
BWW Interview: Na-Young Jeon Talks THE KING AND I

June 27, 2018

Na-Young Jeon is a Dutch-Korean actress and singer. She's played Fantine in Les Miserables in the West End and has been a part of the Miss Saigon UK Tour, and is currently playing Tuptim in The King and I at London Palladium.
---
Inside the Press Launch for THE STAR SEEKERS at the National Theatre

June 20, 2018

The Star Seekers by the Wardrobe Ensemble is headed to the Dorfman Theatre at the National Theatre this August. It's an interactive space show for children aged three to eight years old, but with plenty for the whole family to enjoy. We got a sneak preview of the show and the chance to chat with its creators at its press launch last week.
---
BWW Interview: George Blagden Talks TARTUFFE

June 19, 2018

George Blagden is well known for the roles of Athelstan on Vikings and Louis XIV on Versailles, as well as Grantaire in the Les Miserables film. He is currently playing Damis in Tartuffe at the Theatre Royal Haymarket.
---
BWW Interview: Sandra Dickinson Talks THE UNBUILT CITY

June 17, 2018

Sandra Dickinson has had a long and diverse career, spanning stage and screen. An American who has lived in the UK for over four decades, she was recently seen in Steven Spielberg's Ready Player One and as Lucille Ball in I Loved Lucy at the Arts Theatre. She is currently starring opposite Jonathan Chambers in the European premiere of The Unbuilt City at the King's Head Theatre.
---
BWW Review: MACHINAL, Almeida Theatre

June 11, 2018

Machinal, written by Sophie Treadwell, is based on the sensational 1927 trial of Ruth Snyder, a housewife who murdered her husband. It is a play largely about a woman attempting to find her own agency, with little success, despite the restraints of being a wife and mother. While the Almeida production boasts a wonderful set and the modern relevancy is clear, it ultimately falls short of its source material.
---
BWW Review: MY NAME IS LUCY BARTON, Bridge Theatre

June 7, 2018

In her West End debut, Laura Linney proves that she is one of the greatest actresses in the theatre industry today. She stars in My Name is Lucy Barton, Rona Munro's adaptation of Elizabeth Strout's award-winning novel at the Bridge Theatre. This ninety-minute monologue showcases Linney's talent as she plays a writer reminiscing about her difficult upbringing and time spent in a New York City hospital in the 1980s.
---
Inside the Press Launch for National Theatre's RIVER STAGE FESTIVAL

June 7, 2018

The National Theatre's River Stage Festival is back this summer with five weekends of exciting acts, showcasing the great work that is going on in the arts in the UK.
---
BWW Interview: Charles Dorfman and Elsie Bennett Talk TWO FOR THE SEESAW

June 7, 2018

Buckland Theatre Company is making its West End debut in July at Trafalgar Studios with William Gibson's 1950s comedy-drama, Two For The Seesaw. Charles Dorfman, a founder of the company who has done work across theatre and film, will star as Jerry. Elsie Bennett, who has worked across television, film, and theatre, will play Gittel.
---
VIDEO: Sneak Peek at the Press Launch for HEATHERS THE MUSICAL

June 6, 2018

Yesterday, Heathers the Musical had its press launch at The Other Palace. The show, which runs this summer from 9 June to 4 August, is a newly revised and updated version of the 2014 Off-Broadway musical.
---
BWW Interview: Nadim Naaman Talks BROKEN WINGS at Theatre Royal Haymarket

June 5, 2018

Nadim Naaman is best known for playing Raoul in The Phantom of the Opera in the West End, though he has also appeared in shows like Sweeney Todd, Titanic and Chess. He has released a solo album, Sides, and has just co-written his first musical with Qatari composer Dana Al Farden. Broken Wings is based on a poetic novel by Khalil Gibran about forbidden love, gender equality and religion in 1912 Lebanon.
---
BWW Review: TARTUFFE, Theatre Royal Haymarket

May 29, 2018

The Royal Haymarket Theatre's new production of Tartuffe reimagines the classic Moliere comedy in the West End's first ever dual-language production. The play, adapted by Christopher Hampton, sets the satire in contemporary Los Angeles, with hints at Donald Trump replacing original references to King Louis XIV. It's a surprisingly funny and disarmingly relevant modernisation supported by a cast of English and French actors who have done impressive work across theatre, film, and television.
---
BWW Review: A LITTLE PRINCESS, Royal Festival Hall

May 29, 2018

The concert of A Little Princess at Southbank Centre's Royal Festival Hall was a lovely production with lots of great talent of a musical that still feels a bit messy. Rebecca Trehearn, Danny Mac, and Alexia Khadime all lent their amazing voices to the show and the young girls playing Sara, Becky, Lottie, and their friends were simply incredible. However, the show itself, with book and lyrics by Brian Crawley and music by Andrew Lippa, felt rather lacking in cohesion and proper pacing.
---
BWW Interview: Oliver Tompsett, Simon-Anthony Rhoden and Natalie McQueen Talk KINKY BOOTS

May 29, 2018

On 4 June, Kinky Boots will gain several new cast members including Oliver Tompsett and Natalie McQueen. The show, about shoe factory owner Charlie Price and drag queen Lola, has been running at the Adelphi Theatre since 2015. Simon-Anthony Rhoden continues in the role of Lola.
---
BWW Review: CONFIDENCE, Southwark Playhouse

May 25, 2018

Boundless Theatre's Confidence at Southwark Playhouse feels a bit lacking in, dare I say, confidence. The first UK revival of Judy Upton's 1998 play has plenty of 1990s nostalgia, but still feels shaky.
---
BWW Interview: Mike Kenny Talks RANDOM SELFIES, Techtopia Festival

May 27, 2018

Mike Kenny's Random Selfies will have its premiere later this month at Polka Theatre's Techtopia Festival. Kenny is one of the leading writers in the UK who specialises in theatre for young people. His adaptation of The Railway Children for York Theatre Royal, seen at Waterloo and Kings Cross stations and the National Railway Museum, won the Olivier Award for Best Entertainment in 2011.
---
BWW Review: WITH A LITTLE BIT OF LERNER, Royal Festival Hall

May 24, 2018

With A Little Bit of Lerner combined an outstanding group of performers with the BBC Concert Orchestra to present an exciting variety of many of Lerner's well-known and lesser-known songs at Southbank Centre's Royal Festival Hall. It celebrated the centenary of great American lyricist Alan Jay Lerner's birth in 1918.
---