Nicole Ackman - Page 2
Nicole Ackman returned to her native Raleigh, North Carolina after living in London and New York City. She studied communications and history at Elon University and earned her Master's in Arts Administration at City University of London. Nicole has been writing for BroadwayWorld for several years in different capacities, in addition to her own blog and several film sites. She also enjoys classic literature, house museums, British chocolate, and Star Wars.
MOST POPULAR ARTICLES
LAST 30 DAYS
LAST 365 DAYS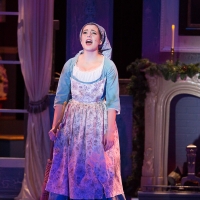 BWW Review: CINDERELLA, RLT
Posted: Dec. 7, 2019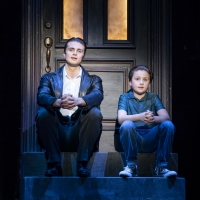 BWW Review: A BRONX TALE
Posted: Nov. 6, 2019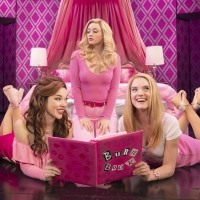 BWW Review: MEAN GIRLS, National Tour at DPAC
Posted: Feb. 12, 2020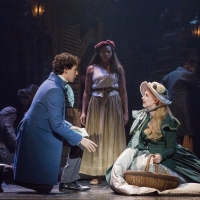 BWW Review: LES MISÉRABLES National Tour
Posted: Mar. 11, 2020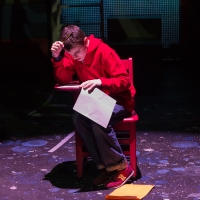 BWW Review: CURIOUS INCIDENT, RLT
Posted: Jan. 19, 2020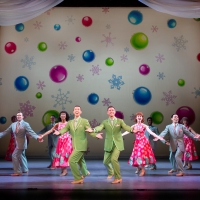 BWW Review: WHITE CHRISTMAS National Tour
Posted: Dec. 4, 2019


BWW Review: LONE STAR is a Disjointed Country Concert and Play Rolled into One

June 8, 2019

Ruth Stage and the 13th Street Reparatory Company's Lone Star feels like seeing two shows in one evening. This revival of James McLure's play consists of a mock country concert by the all-female band The Chalks in the first act with the action of the play occurring in the second act. The entire thing is directed by Joe John Battista, but it feels like two separate pieces rather than one coherent and connected show. While The Chalks are an entertaining and talented group, the play itself leaves much to be desired.
---
BWW Review: BUTTERFLIES Overreaches Its Limits

June 4, 2019

It's hard to believe how much BUTTERFLIES manages to fit into a 90 minutes. This co-production by The Tank and Kairos Italy Theatre manages to deal with sisterhood, motherhood, bohemian versus traditional lifestyles, mental health, and terminal illness in less than two hours. It feels as rushed as you might expect - in some ways, this play is the epitome of the phrase, "That escalated quickly."
---
BWW Review: TALES REAL & IMAGINED is an Imaginative Look at the Life of HANS CHRISTIAN ANDERSON

May 5, 2019

The Little Mermaid. Thumbalina. The Ugly Duckling. The Princess and the Pea. The Little Match Girl. It's hard to overestimate just how much the prolific writer Hans Christian Anderson contributed to our childhoods and to our current pop culture. The Ensemble for the Romantic Century's HANS CHRISTIAN ANDERSON: TALES REAL & IMAGINED takes a close look into the author of many of our most beloved tales and how his tragic life inspired his stories.
---
BWW Review: Gender Takes Center Stage in THE IMPORTANCE OF BEING EARNEST

March 14, 2019

In Oscar Wilde's THE IMPORTANCE OF BEING EARNEST, Gwendolen says, "In matters of grave importance, style, not sincerity, is the vital thing." It seems that NY Classical's new production took this quip to heart as their stylizing replaces more nuanced characterization at times, at least in the gender-reversed version.
---
BWW Interview: Ramin Karimloo Talks Leicester Square Theatre Concerts

September 21, 2018

Ramin Karimloo's extensive work in musical theatre includes Love Never Dies, Les Miserables, The Phantom of the Opera and Anastasia. This October, he's taking part in Seth Rudetsky's Broadway @ Leicester Square Theatre concerts.
---
VIDEO: Jordan Luke Gage Talks Playing Strat in BAT OUT OF HELL

September 4, 2018

Jordan Luke Gage is London's new Strat, taking over the lead role in Bat Out of Hell from Andrew Polec. Watch our video interview below!
---
BWW Review: THERE IS NOTHIN' LIKE A DAME, Cadogan Hall

August 30, 2018

Lambert Jackson's debut show, There is Nothin' Like a Dame, was a smash hit with four talented actresses celebrating one hundred years of women in musical theatre. West End stars Louise Dearman, Ria Jones, Alexia Khadime, and Rachel Tucker showcased famous female roles from the past century in chronological order over the course of the night, which each number seeming to be better than the last.
---
VIDEO: EUGENIUS! Launches New Run with an Acoustic Media Night

August 30, 2018

Ahead of their opening night on 1 September, Eugenius! hosted an acoustic media night to give previews of some songs and a Q&A with the cast and creators. Eugenius! is returning to The Other Palace for a limited run this September.
---
The Cast of THRILLER LIVE Celebrates Michael Jackson's Diamond Birthday

August 30, 2018

The King of Pop Michael Jackson would have been 60 yesterday - and the cast of record-breaking Thriller Live celebrated by entertaining West End crowds from the top of a Thiller Live branded open-top bus. They also appeared on BBC1's The One Show.
---
BWW Interview: Christian Rey Marbella Talks MISS SAIGON

August 29, 2018

Christian Rey Marbella has recently taken over as The Engineer on the UK tour of Miss Saigon. This is his tenth year of being involved with the show and this UK tour marks his fifth production. He has been in Miss Saigon in Manila, on the Asian tour, on the first UK tour, the second UK tour, and was the alternate Engineer in the West End revival in 2014. He has also performed in theatre in the US and his native Philippines.
---
BWW Interview: Alexandra Burke Talks CHICAGO at Phoenix Theatre

August 24, 2018

Alexandra Burke is a singer, songwriter and actress who shot to fame in 2008 after winning The X Factor. In addition to releasing three albums, she has been seen in the UK tour of Sister Act and recently in the London Coliseum production of Chess. Burke has just joined the cast of Chicago, in which she will be portraying Roxie until 14 October. After that, she returns to the role of Rachel Marron in The Bodyguard, a role she previously played in London and on tour.
---
BWW Interview: Laura Pitt-Pulford and Louis Maskell Talk FLOWERS FOR MRS HARRIS, Chichester Festival Theatre

August 23, 2018

Laura Pitt-Pulford and Louis Maskell are returning to their roles in Flowers for Mrs Harris after previously being in the 2016 Sheffield Crucible run. Laura Pitt-Pulford garnered an Olivier nomination for playing Milly in Seven Brides for Seven Brothers and has also been seen in Side Show and Nell Gwynn. Louis Maskell is best-known for playing the lead role of Grinpayne in The Grinning Man, which was on earlier this year at the Trafalgar Studios.
---
BWW Review: SPRING AWAKENING, Stockwell Playhouse

August 16, 2018

Who better to perform a musical about a group of angsty German teens than an actual group of young people? Spring Awakening joins Bring It On and Goodnight Mr Tom as the British Theatre Academy's third show of the summer. This rock musical is beautifully designed and staged and features many talented young performers.
---
BWW Interview: Aaron Pierre Talks OTHELLO at Shakespeare's Globe

August 16, 2018

Aaron Pierre is currently playing Cassio in Shakespeare's Globe's production of Othello. Pierre is a graduate of LAMDA and was recently seen as Dev-EM in the series Krypton.
---
BWW Interview: Louise Dearman Talks THERE IS NOTHIN' LIKE A DAME

August 14, 2018

Louise Dearman has tackled many musical theatre leading roles, and is the only actress in the West End to have played both Glinda and Elphaba in Wicked. She also has a successful concert career and has released four solo albums. Dearman will be taking part in the upcoming concert at Cadogan Hall, There's Nothing Like a Dame - 100 Years of Women in Musical Theatre.
---
BWW Interview: Alanna Baker Talks Cirque du Soleil's OVO

August 6, 2018

Alanna Baker competed in gymnastics from the age of five, winning a bronze medal at the World Gymnastics Championships in 2012. Originally from the UK, she's been part of OVO, Cirque du Soleil's touring show, for the past three years, travelling to Australia, Taipei, Japan, and most recently America.
---
BWW Review: EXIT THE KING, National Theatre

July 25, 2018

Exit the King at the National Theatre has a beautiful design and wonderful performances from some of the cast, but it ultimately falls flat. While Patrick Marber's new version of Eugene Ionesco's absurdist drama about a dying king has its good moments, it seems to drag on for a play that is only an hour and forty minutes long.
---
BWW Interview: Paul Taylor-Mills Talks HEATHERS and The Other Palace

July 19, 2018

Paul Taylor-Mills has recently stepped down as the Artistic Director of The Other Palace, though he will continue working there in the role of Affiliate Producer while also pursuing his own independent projects. He has many producing credits to his name already, including the popular In the Heights at the Southwark Playhouse and King's Cross Theatre and Heathers currently on at The Other Palace which will transfer to the Theatre Royal Haymarket in September.
---
BWW Review: THE LIEUTENANT OF INISHMORE, Noel Coward Theatre

July 5, 2018

I didn't know it was possible for a play this bloody to be so funny. Martin McDonagh's The Lieutenant of Inishmore is a dark comedy about terrorism and violence set in Ireland in 1993. When Irish National Liberation Army member Padraic finds out his beloved cat is poorly, he immediately heads home only to find the cat already dead and violence ensues. It's an enthusiastically gory piece that isn't for the faint of heart.
---
A Right Royal Welcome For PROM QUEEN at The Other Palace

July 3, 2018

On Monday, audiences got an exciting peek at a musical currently in development called Prom Queen. The show is based on the true story of Canadian teen Marc Hall who sued the Catholic district school board when he wasn't allowed to bring his boyfriend to prom. The show is still a work in progress, but a concert staged production of the full musical was presented with a combined cast of talented West End actors and GSA students.
---