Nicole Ackman - Page 4
Nicole Ackman returned to her native Raleigh, North Carolina after living in London and New York City. She studied communications and history at Elon University and earned her Master's in Arts Administration at City University of London. Nicole has been writing for BroadwayWorld for several years in different capacities, in addition to her own blog and several film sites. She also enjoys classic literature, house museums, British chocolate, and Star Wars.
MOST POPULAR ARTICLES
LAST 30 DAYS
LAST 365 DAYS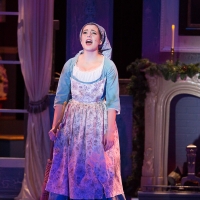 BWW Review: CINDERELLA, RLT
Posted: Dec. 7, 2019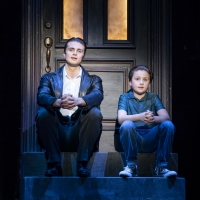 BWW Review: A BRONX TALE
Posted: Nov. 6, 2019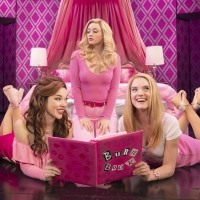 BWW Review: MEAN GIRLS, National Tour at DPAC
Posted: Feb. 12, 2020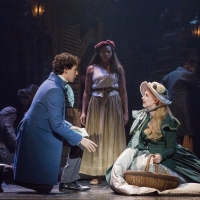 BWW Review: LES MISÉRABLES National Tour
Posted: Mar. 11, 2020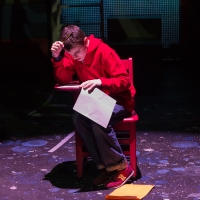 BWW Review: CURIOUS INCIDENT, RLT
Posted: Jan. 19, 2020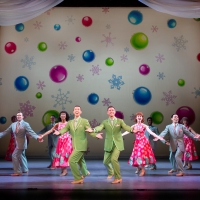 BWW Review: WHITE CHRISTMAS National Tour
Posted: Dec. 4, 2019


BWW Interview: Kim Maresca Talks RUTHLESS! THE MUSICAL

May 22, 2018

Kim Maresca is currently playing Judy Denmark in Ruthless! the Musical, a role she played Off-Broadway in the show's most recent run. She also recently did her fifth one-woman show at Feinstein's/54 Below in New York City.
---
BWW Review: RED, Wyndham's Theatre

May 15, 2018

It's easy to imagine that a play that explores the meaning of art could become bogged down in artistic pretention. However, Josh Logan's Red escapes this as the physicality of the art itself gives it action to bolster its theoretical talk. Alfred Molina reprises his role as the artist Mark Rothko and Alfred Enoch gives a wonderful performance as his assistant, Ken. Once again under Michael Grandage's direction, the show manages to build many humorous moments despite its serious subject matter.
---
BWW Interview: Lara Rossi Talks THE WRITER

May 10, 2018

Lara Rossi is currently one of four cast members in Ella Hickson'sThe Writer at Almeida Theatre. She's done work across film, theatre, and television, including Misalliance at the Orange Tree Theatre, Persuasion at the Royal Exchange Manchester, and TV series Crossing Lines.
---
BWW Review: WEST END DOES THE MAGIC OF ANIMATION, Cadogan Hall

May 6, 2018

The Magic of Animation was a wonderful celebration of music from animated films and the debut concert for new company West End Does. They performed a lovely mix of both classic and newer Disney songs, from shows like Moana and Frozen, along with some tunes from other animated movies like Anastasia and The Prince of Egypt. It seemed like they managed to find the nine performers in the West End who seem like actual fairy tale princesses and princes.
---
BWW Interview: Liam Mower Talks Matthew Bourne's CINDERELLA

May 4, 2018

Liam Mower is currently playing the Angel in Matthew Bourne's Cinderella, after joining New Adventures in 2011. Liam made his West End debut at the age of 12 in Billy Elliot the Musical, as one of the original three Billys; together, they won an Olivier Award for Best Actor in a Musical.
---
BWW Review: AN EVENING WITH JASON ROBERT BROWN, London Palladium

April 11, 2018

Jason Robert Brown's concert at the London Palladium was a wonderful mix of familiar and new songs sung by Brown himself, Betsy Wolfe, Norm Lewis, and Rachel Tucker. Brown juggled multiple hats as singer, piano player, and at times conductor, but proved that storytelling is what he truly does best. He managed to create an almost intimate friendly atmosphere as he joked and talked to the crowd.
---
An Inside Peek at the Olivier Awards Red Carpet and Winners' Room

April 9, 2018

Ever wondered what it's like to be a member of the press at the Olivier Awards? Then read on as BroadwayWorld UK's Nicole Ackman gives you a glimpse into her night doing social media live from the Oliviers.
---
Olivier Awards 2018: Our Instagram Story!

April 9, 2018

Last night, the Olivier Awards were presented at London's Royal Albert Hall, where big winners included Hamilton, Angels in America and The Ferryman. BroadwayWorld UK's Nicole Ackman and Jamie Body were on the red carpet and in the winners' room to catch all the action - watch their Instagram story below!
---
BWW Review: MISS NIGHTINGALE, Hippodrome Casino

April 6, 2018

Miss Nightingale manages to portray both the delicious naughtiness of 1940s wartime entertainment and the difficult and heart-breaking reality the performers lived off the stage equally well. Matthew Bugg's original musical has had a long journey to its current run at the Hippodrome Casino. This lovely piece produced by the husband-and-husband duo of the company Mr Buggs Presents offers something you don't find in the West End often enough: a beautiful gay love story set to charming music.
---
BWW Interview: Rob Houchen Talks West End Does The Magic of Animation Concert

April 11, 2018

Rob Houchen is one of the three directors of the new event company called West End Does which has its first concert, The Magic of Animation, on 6 May. The Guildford School of Acting graduate is best known for playing Marius in Les Miserables, Fleet in Titanic, and his many concert performances. Houchen has also released two EPs, featuring covers and his own original music.
---
BWW Interview: Larry Blank On Being Music Director of the Olivier Awards

April 5, 2018

Larry Blank is a prolific composer, conductor and orchestrator. He's worked on shows on Broadway and across the States, including Sugar Babies, Phantom of the Opera, A Chorus Line and A Little Night Music, as well as contributing to orchestrations on films like The Producers and Chicago.
---
BWW Review: TEDDY, The Vaults Theatre

April 3, 2018

Following a UK tour, original 1950s rock 'n' roll musical Teddy has landed at The Vaults Theatre. It brilliantly evokes the atmosphere of a crumbling post-Blitz London and combines a live band, a talented duo of actors, and energetic dancing for an exciting show. The unique poetic language, written by Tristan Bernays, sets a beautiful rhythm and lends it an artistic feel.
---
BWW Review: RUTHLESS! THE MUSICAL, Arts Theatre

March 27, 2018

Ruthless! the Musical is a delightfully irreverent piece that cleverly makes fun of 'show business' now playing at the Arts Theatre. The cast is full of talented comedic actresses and the role of Tina is a great showcase for a young girl. While not necessarily one for the family, it's certainly a great show for a fun night out.
---
BWW Review: SUFFRAGETTE Screening and Q&A, Royal Albert Hall

March 27, 2018

The Royal Albert Hall's screening of the 2015 film Suffragette was followed by a Q&A with members of the film's creative team and women's rights activists as part of their 'Women and the Hall' programme. In association with Birds Eye View Film, the screening and Q&A highlighted the importance of films about women made by women and the connection between the Hall and the Suffragettes.
---
BWW Interview: Jason Robert Brown Talks His Upcoming London Palladium Concert

April 3, 2018

Jason Robert Brown is a composer, lyricist, and conductor known for his work such as The Last Five Years, Bridges of Madison County and Parade. The three-time Tony award winner is coming to the London Palladium on 11 April as part of BBC Radio 2's Friday Night is Music Night series along with special guests Norm Lewis, Betsy Wolfe, and Rachel Tucker.
---
BACK FOR GOOD: From BONNIE AND CLYDE To RAGTIME

April 9, 2018

BroadwayWorld UK writer Nicole Ackman shares her top picks for musicals that deserve a revival in the West End.
---
BWW Interview: Lucy Noble On The Royal Albert Hall's Women and the Hall Programme

March 15, 2018

Lucy Noble is the Artistic and Commercial Director of the Royal Albert Hall, which is currently running a Women and the Hall programme. It celebrates the anniversary of the Representation of the People Act of 1918, which granted women the right to vote, and the Hall's continuing place in the women's movement.
---
BWW Interview: Cathy Owen Talks Cardboard Citizens' CATHY

March 12, 2018

Cathy Owen has done work across the UK, including Mother Courage and Her Children at the National Theatre of Wales. She returns to the title role of Cathy for its upcoming tour.
---
Book Review: UNMASKED, Andrew Lloyd Webber

March 2, 2018

In the prologue of his new memoir, Unmasked, Andrew Lloyd Webber states, "Autobiographies are by definition self-serving and mine is no exception". It is true that the composer's nearly 500-page book can be seen as one long 'humble-brag', but it's also a fascinating glimpse into the business side of theatre. While much of the beginning details his bohemian upbringing, most of the book is dedicated to a detailed history of all his productions up to 1986.
---
BWW Review: HAROLD AND MAUDE, Charing Cross Theatre

February 26, 2018

You wouldn't expect that a play that opens with one of the leads dramatically faking his own suicide would be delightfully funny and yet Harold and Maude at the Charing Cross Theatre is just that. This quirky play is an adaption of the 1971 cult classic film of the same name and features some touching quiet moments alongside many laughs.
---