BWW Interview: Ramin Karimloo Talks Leicester Square Theatre Concerts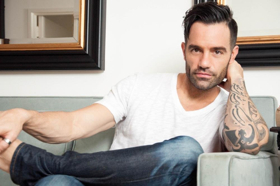 Ramin Karimloo's extensive work in musical theatre includes Love Never Dies, Les Miserables, The Phantom of the Opera and Anastasia. This October, he's taking part in Seth Rudetsky's Broadway @ Leicester Square Theatre concerts.
How did you first get involved with theatre?
Back in the day, we did a school trip to go see Phantom. I was always sort of into music and the idea of being an actor.
My initial foray into it was auditioning for a cruise ship in Toronto. I landed that and everything snowballed from there. I learned about musical theatre onboard, sort of like a crash course. I didn't grow up with musical theatre. To this day, I haven't seen a lot of them.
First, let's talk Les Mis. You've played three of the most iconic characters in all of musical theatre, even playing Valjean on both sides of the Atlantic Ocean. What was that experience like?
You know, Les Mis is something I don't think you can ever close a chapter on. It was such a growth for me, as an actor and a man, especially tackling Jean Valjean. It's a part I never wanted to play and I even turned it down three times. Finally Cameron [Mackintosh] sat me down and said, "Do me a favour and play Valjean". I would never expect to hear that from him.
Under such conditions, I was like "Wow, if you have such faith in me, you must see something I don't, so I'll give it a shot!". You know? And I'm so glad he had such faith in me. I'd love to play it again. I had such a blast doing it. To do it not only in New York and London, but to do it back home in Toronto, was such an experience. But I do love the Queen's Theatre; I love the black-box version. It holds a special place in my heart.
You've also played the Phantom in both The Phantom of the Opera and Love Never Dies. Why do you think that character continues to resonate with people?
He's such an underdog of a character but at the end of the day, he is a murderer and a very selfish man - and not actually a very strong man, to do the things he did. It has to be said Christine was quite the victim, especially with Raoul as well. But that's beside the point. The thing is everyone loves the underdog and he's this product of the society he's in. I think people can either empathise or sympathise with him.
There's something about Andrew's music that's so passionate as well. I think, especially with Love Never Dies, there's something so personal for Andrew. When you get that from an artist, you can't help being drawn to it, because it's real.
The real star that brought Hal [Prince] and Andrew's story to life was Maria Bjornson and her sets. They are just genius and breathtaking to watch. Visually, musically, spiritually, that show connects. Similar to Les Mis, it's just the perfect team hitting a home run. And thank God they did!
Last year, you played the role of Gleb in Anastasia. Can you tell us what it was like to get to originate a new role in a show based on such a beloved film?
I've always wanted to work with Ahrens and Flaherty. I wanted to play Coalhouse Walker [in Ragtime], but that could never happen! But I wanted to do their music and this was as close as I could get to that. So I signed on and they said they'd write me a new song.
It's amazing to work with people you look up to like that, who become your friends and treat you as a colleague and a mate. I always say I want to work with people who get excited for me as well. It amps me up and inspires me and just makes me hungry, you know. You chase the dream that is chasing you.
And again, a show I'd never seen, I'd never seen the cartoon. Which was great because my character wasn't in it! I had so much fun doing that. It was a great cast led by Christy [Altomare]. It was a joy to be a part of and, again, an honour.
I'm always the type that when I'm in it, I don't really get what's going on until afterwards, when I talk to people like yourself or see positive things on social media and think, "Wow I did do that, this was amazing". And sometimes I see people saying they're listening to the cast album of Anastasia and I'm like "I'm on that!". And I just think, that is incredible.
Most recently, you were in a production of Chess at the Kennedy Center. Is that a show you'd like to return to for a full run?
Sure, it's one of those conundrums. Everyone keep going, "Ahh but the story, but the music is still so good". I'm like, you know, there's still human emotions here. It's amazing to see what went on, how people are pawns with their governments. You just have to open the paper and it's happening now. But again, Michael Mayer was a great director. Working with Raúl Esparza was great and Bryce Pinkham is just a joy to be around.
One day I was sat there talking to three guys, and they seemed very amped about the character and excited about what I was doing, and I kind of took a mental picture in my mind: I was talking with Sir Tim Rice and ABBA. My buddy Jonathan caught this photo and I'm so glad he got it.
It's so surreal to be with ABBA and Sir Tim Rice, whom I adore. They're some of the greats of our time, I remember talking to Sir Tim and going, "You did this and this and this. You've got the Midas touch". I think Chess is such a great show, whether another concert form or a full show. It's got enough of a cult following, I think it would gather more fans too because it's such a great show.
What has been your favourite role to play? Is there one that's special to you?
They all are! I could talk about Phantom and the joy you get from the "Final Lair" and "Point of No Return". And Love Never Dies seems to be coming back on social media and it's reminding me of things because of the tour, it's gaining momentum again. And Archibald Craven, when I did Secret Garden at the Lincoln Center. What a book!
It's hard, because they all helped me grow and one led to the other. I don't think I could have done one without the others. I think Valjean came at a right time. I think Phantom came pretty early in my life, even though I envisioned that. I wanted to be a very young Phantom and it happened.
I thought I'd closed the door on it, but lately, I'm like hmm. I'm turning 40 this year and I'd like to revisit that show now. I wouldn't have to worry about singing so much, not that it's easy but you're older, you're stronger. I feel it's never about proving anything anymore. It should never have been that, but you're young and eager and scared of failing. I'm not scared of that now. But also you just want to keep trying new things.
I digress, but they're all important, and there's still more out there that will be just as important, I hope.
You've been in many popular shows that often serve as entry points for people to musical theatre (Les Mis, Phantom, Anastasia). What's it like playing to audiences when it's their first musical - or their favourite musical that they've seen many times. Is there an extra responsibility or maybe a particular joy?
Absolutely. It's incredibly exciting. There's a sense of honour to be part of that, because that was me, 25 years ago. Man, I'm old! When Colm [Wilkinson] came onstage at Phantom, that changed my life.
I feel so blessed and grateful to be a part of the Les Mis family and the Phantom family, Anastasia, and Chess, as well. Back in the day, that was one of the biggest rock operas around. I'm very lucky and fortunate. It didn't come without hard work, don't get me wrong, but it's a very fortunate career I feel. I'm very happy with how things have gone and still as hungry as ever.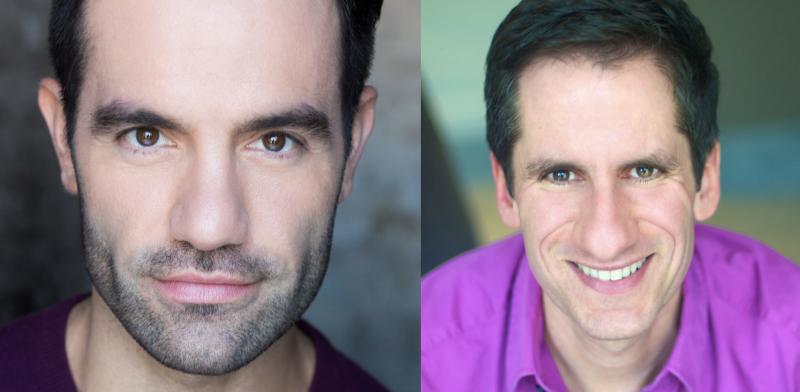 What new artists or shows right now are exciting to you? Do you think there's enough development of new work and is that something you'd ever like to be involved with?
I think new work is imperative and having new writers come. The kings are still reigning champs, the Webbers and all that are going strong. But it's exciting to see young and up-and-coming writers. Pasek and Paul are paving the way with new important stories that are tapping into the young audiences, as well as older audiences.
There are projects that I've had meetings about that I don't think I'm allowed to talk about yet, but hopefully they will come off. There's one in particular that's very exciting, something possibly for Broadway next year.
But the older I get, the more I'm thinking "How much time can I lose from my family?". But it's not a cross to bear, it's what we've decided to do as a family and me as an artist. It's just a matter of balancing it and finding the right time when it's good to go. There's a couple that I would definitely love to be a part of though.
Is there a difference between the theatre scene in New York and London?
There's probably more of a community in New York, because Broadway is what it is. It's a big deal over there. It's hard to explain. There's a different vibe and a different feel, but the support is the same. I love the sort of avalanche of energy in New York and I also miss and adore the British way of making a molehill out of a mountain. Both have their pros and cons, and it's fun to feed off those different energies.
I've spent almost an equal amount of time in Japan now and that's a whole different vibe out there. In this day of social media where we can promote and get the word out and do interviews like this, it's great. It's so instant that you can communicate and interact.
But what I love over there is that you don't see one cell phone when the performance starts. You forget that because it's becoming so common here. When you look out and you see cell phones, it sucks the soul out of the experience. Over there, you get this silence and complete darkness. You think "Wow, 2,000 people are with you from beginning to end". So going over there is a great experience too.
How excited are you to be performing in London again in October with Seth Rudetsky?
Super excited. He's such a great guy as well. First of all, it's great to be home and be able to get on the Harley to go to a show and not have to get on a plane. With Seth, we've crossed paths a few times in New York. His love and passion for our industry and his knowledge and his talent is second to none.
I'm boarding a ship with him tomorrow for a week so we can get the show ready for a week. With him, we can really dive into the musical theatre world. We can try some new things. I still want to present things people want to hear, but it's fun to do it with him.
It's pure music theatre, as opposed to with my band, which is a different take on things. I'm excited to get back to that sort of songbook that people have. Obviously with his energy and interview, who knows where the show will go? But I'm excited for him to take the reins. I want to be his guest and sing what he tells me to sing and talk when he tells me to talk.
Can you tell us anything about what to expect from the concerts? Some songs from shows you've done or some new songs we haven't heard you sing before?
I'd like to think some of both! I'm sure he's going to want to dive into stuff he's heard me do. I like the fact that it will be loose, and I'm hoping all three shows will be different. For the first time ever, I put out on Twitter asking what people want to hear. You get the stuff that you've done before that people still want, so we'll do that.
It'll be special to do it just with a piano too. When I think back to "Til I Hear You Sing" and the first time I did it with Andrew was just with a piano. I remember how special that way. Obviously, then it was orchestrated and what we did on the album and on the stage was great, but there's something special about that first raw moment where it's just a piano.
I want to try some new things that we've never done before. We're talking some ideas back and forth and we'll see what works and just have some fun. I don't want it to be too formal. I'm hoping we'll interact with the audience. I hope they'll interact with us.
Why do you think people should come to your concert?
If they love musical theatre, just for Seth himself it's worth the ticket price, and hopefully I can add to that experience with my voice and hopefully some charm. I'm showing up as a fan of Seth as well, so I'm excited to be contributing to his artistry. I think it's going to be a fun night. I'm excited to just have a laugh and really celebrate what we all love and just have a blast.
I'd like to try some old music theatre songs as well, like the classics which you don't get to hear much anymore. One of my favourite songs is "If Ever I Would Leave You", so I'm like let's do that, because I never get to do these things.
Is there anything coming up that you're allowed to tell us about yet?
My band's going to hit the road in January sometime; I think it's the final two and a half weeks. I'm on the finish line of a couple of things that might or might not happen. I'm at that point now (I'm sure everyone's gone through this when they turn 40) where I'm not rushing into anything.
I want to sit back - I feel a new chapter coming up. How do we improve, how do we exceed expectations and just keep growing? I'm entering a new decade, so I want to offer the world something new as an artist, and I don't think you can rush that.
Do you have any roles you'd love to play in the future?
Sweeney Todd. I've got to have a crack at that! Billy in Carousel. There's some new stuff out there. I've always wanted a crack at Joe Gillis again for a longer period. I've got to do comedy. I've been doing such serious stuff. I'm a funny guy, but the problem is if it's funny, I'll just keep laughing. But I'd love to do a comedy or a play.
With more musicals being made into films, do you have any screen ambitions?
100%. My management team are pushing into TV and film all the time. Not because I think it's better, but because I want to be a diverse actor. I've done a bit of TV and I enjoy the intimacy of that. The stage will always be my love and passion but I think if you can be diverse, it only allows you to grow. I'd love to do TV and film. More so the time commitment - as opposed to eight shows a week, I could take more time off. I just want to have more time with my family.
Do you have any advice for aspiring actors?
You've got to be hungry and you can't wait for people to show you things. You have to be self-sufficient. If you're uninspired, it's your fault. You have to keep yourself inspired. Get a book, go to the library, go to the theatre, see films. See the classics! Don't just listen to one show that's your passion. You have to broaden your horizons.
I say this out loud so I can hear it as well and remind myself. It can't be about ego and it can't be tunnel vision. You have to experience life as best as possible and don't panic and rush. These are things I would tell myself ten years ago for sure.
Ramin Karimloo will be part of the Broadway @ Leicester Square Theatre concerts on October 5 and 6.