Review: Theatre Raleigh's THE BRIDGES OF MADISON COUNTY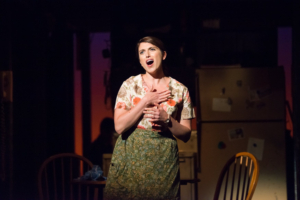 There are some musicals that it's difficult to imagine someone could watch without their heart being touched. Theatre Raleigh's production of THE BRIDGES OF MADISON COUNTY, directed by their Artistic Director Lauren Kennedy Brady, is certainly one of those pieces. Based on the novel of the same name, it's a story of family and isolation, love and romance, and wondering if you were meant for more than the life you're leading. With gorgeous music by Jason Robert Brown, this heart-wrenching show is sure to connect with audiences.
Like the 1995 movie of the same name starring Meryl Streep and Clint Eastwood, the musical is based on the popular novel by Robert James Waller. Its fantastic book by Marsha Norman and its music and lyrics by Jason Robert Brown are combined seamlessly. It's not hard to see why the musical won the 2014 Tony Awards for Best Score and Best Orchestrations.
The show tells the story of an Italian woman named Francesca Johnson who married an American soldier as her ticket out of World War II era Italy. Many years later, in 1965, she has a few blissful days to herself as her husband, Bud, and two children go to the 1965 State Fair. However, her quiet is interrupted when National Geographic photographer Robert Kincaid asks her for directions, sparking an intense connection between the two that causes Francesca to question the life she has built in Iowa. It's a tale of a woman who has "learned to let the longing go" but, through a chance encounter, rediscovers the woman that she once was.
The score shows influences from American folk music and is as emotive as one might expect from a show by Jason Robert Brown. The show also uses its songs creatively, sometimes for flashbacks or to connect Francesca to her family far away. I loved that you could see the very talented string musicians above the main part of the stage throughout the show.
Janine DiVita is a revelation as the spirited but repressed Francesca. She has a beautiful soprano voice and pulls off a very convincing Italian accent. From her lovely opening song "To Build a Home" to her moving solo "Almost Real," the songs suit her voice exceptionally well and she gives a fantastic leading performance.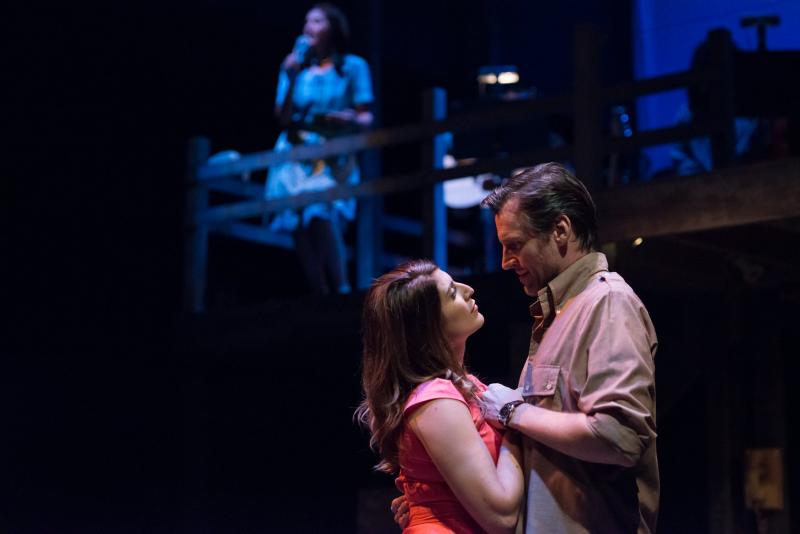 DiVita has appropriately great chemistry with Patrick Oliver Jones as Robert. Jones has the perfect kind of charm for the rugged photographer and a wonderful voice. His solo "It All Fades Away" is certainly a highlight of the show. Scott Wakefield is great as Francesca's nice but unsophisticated husband, Bud. His song "Something from a Dream" was cleverly delivered from the audience in a conversational way that made him seem all the more likable.
Heather Setzler and Jason Sharp as the couple next door, Marge and Charlie, are definite highlights of the show. The characters provide comic relief, but their solid relationship also serves as a foil to Francesca and Bud's uninspired one. Setzler certainly stole every scene she was in with her magnetic and upbeat humor.
The younger cast were equally as good with Jack Richardson and Callie Colvard nailing their sibling dynamic as Michael and Carolyn. Each of them have lovely voices and did a great job at building a three-dimensional character with little screen time. Supriya Jaya, playing Marian, Chiara, and other roles, has a fantastic voice and brought a flair to each one of her characters.
The set is a cleverly built two story wooden structure suggesting a farmhouse in middle America, with a lovely small vintage-style kitchen, designed by Rebecca Leigh Johnson. Dorothy Austin-Harrell's costumes are a wonderful blend of Levi jeans, pretty vintage dresses, and button-down shirts that evoke the mid-1960s. The beginning and end of the show feature projections on the stage though I struggled to see them from the second row.
The Bridges of Madison County at Theatre Raleigh is a beautiful musical with a very talented cast, brought beautifully to life by Lauren Kennedy Brady. By the end of the show, there is barely a dry eye in the house. If you've ever fallen in love, if you've ever wondered if your life was meant to go another way, if you've ever had to make a difficult choice, the show is sure to resonate with you. It's playing at the Kennedy Theatre at the Duke Energy Center for the Performing Arts through August 18.
For more information, please visit: www.theatreraleigh.com.
Photo Credit: Jennifer Robertston
| | |
| --- | --- |
| Vote Now for the 2022 BroadwayWorld Raleigh Awards | |
| voting ends in | |
Nicole Ackman returned to her native Raleigh, North Carolina after living in London and New York City. She studied communications and history at Elon University and earned her Master's in Art... (read more about this author)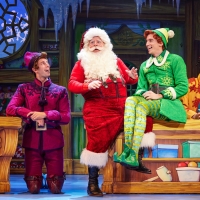 BWW Review: ELF THE MUSICAL National Tour, DPAC

December 1, 2022

Elf, which was released in 2003, has undoubtedly achieved that status with its endlessly quotable lines and endearingly funny performance by Will Ferrell as Buddy. Many of these beloved holiday films have been adapted for the stage, like White Christmas and A Christmas Story, so it's natural that Elf has received the same treatment.
---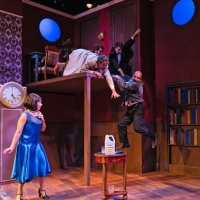 BWW Review: THE PLAY THAT GOES WRONG, Theatre Raleigh

September 17, 2022

THE PLAY THAT GOES WRONG might just be one of the funniest concepts to grace the stage of a theater in the past fifty years. The play, by Henry Lewis, Henry Shields, and Jonathan Sayer, depicts a theater group putting on a performance of "The Murder at Haversham Manor" that goes disastrously wrong from its first minutes.
---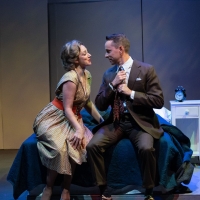 BWW Review: CITY OF ANGELS, Theatre Raleigh

August 10, 2022

You could still smell the new paint in the newly refurbished theater during the opening night of Theatre Raleigh's CITY OF ANGELS. It's fitting that director and choreographer Lauren Kennedy Brady was fulfilling a dream of bringing this production to life while also debuting the company's new theater.
---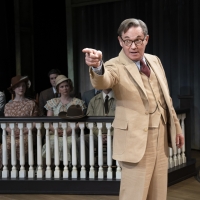 BWW Review: TO KILL A MOCKINGBIRD National Tour, DPAC

August 5, 2022

Aaron Sorkin's adaptation of Harper Lee's classic 1960 novel TO KILL A MOCKINGBIRD opened on Broadway in 2018. (Yes, that Aaron Sorkin). Directed by Bartlett Sher, the play transports the audience to Alabama in 1934, where Atticus Finch is representing a Black man falsely accused of sexual assault.
---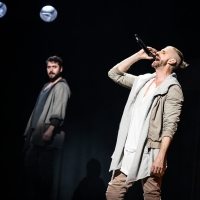 BWW Review: JESUS CHRIST SUPERSTAR National Tour, DPAC

June 19, 2022

When JESUS CHRIST SUPERSTAR first premiered in 1972, it was banned by the BBC for being "sacrilegious." The musical, with music by Andrew Lloyd Webber and lyrics by Tim Rice, imagines the last week in the life of Jesus Christ in the form of a sung-through rock opera. The tour currently at DPAC plays into the rock side of the musical. 
---