Nicole Ackman - Page 7
Nicole Ackman returned to her native Raleigh, North Carolina after living in London and New York City. She studied communications and history at Elon University and earned her Master's in Arts Administration at City University of London. Nicole has been writing for BroadwayWorld for several years in different capacities, in addition to her own blog and several film sites. She also enjoys classic literature, house museums, British chocolate, and Star Wars.
MOST POPULAR ARTICLES
LAST 30 DAYS
LAST 365 DAYS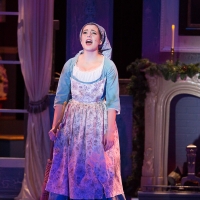 BWW Review: CINDERELLA, RLT
Posted: Dec. 7, 2019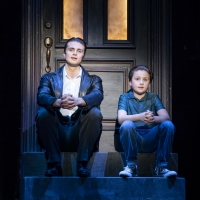 BWW Review: A BRONX TALE
Posted: Nov. 6, 2019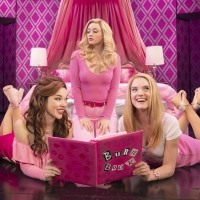 BWW Review: MEAN GIRLS, National Tour at DPAC
Posted: Feb. 12, 2020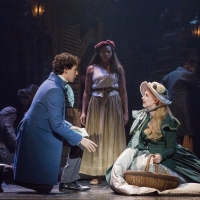 BWW Review: LES MISÉRABLES National Tour
Posted: Mar. 11, 2020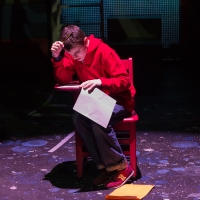 BWW Review: CURIOUS INCIDENT, RLT
Posted: Jan. 19, 2020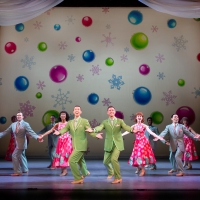 BWW Review: WHITE CHRISTMAS National Tour
Posted: Dec. 4, 2019


BWW Preview: SUPERGIRL Flies Back with Season 2 and a New Network on Monday

October 7, 2016

SUPERGIRL returns with Season 2 on Monday night, now on a different channel. There are lots of changes ahead this season from the new network to new casting to new plotlines. Will J'onn J'onzz and Alex Danvers find Kara's dad? What position will Kara take on at CatCo? Will Kara and James Olsen finally get together? And who was in that mystery pod at the end of last season's finale? Hopefully, Monday night's episode will reveal the answers to some of these questions.
---
BWW Review: Barbra Streisand's ENCORE Album

September 21, 2016

In her latest Broadway album, legendary diva Barbra Streisand teams up with a plethora of Hollywood's brightest stars from Daisy Ridley to Chris Pine. The album is full of Broadway classics like 'Pure Imagination,' 'Losing My Mind,' and 'Climb Ev'ry Mountain.' The fact that Streisand impresses with her delightful humor and powerful vocals is no surprise; it is the stars' performances like Anne Hathaway and Melissa McCarthy that are unexpected. Many of the songs include some dialogue, which adds to its feel as a true theatre album.
---
BWW Recap: SUPERGIRL Ends Season 1 with a Touching Finale

April 18, 2016

On SUPERGIRL's intense finale of the season, Kara has to save the world from Non and Indigo's evil plan. In an episode that managed to encapsulate all of the show's great qualities from throughout the season, the viewers were reminded of what makes Kara Danvers so special: her love for her family and friends, her willingness to make sacrifices, and her ability for hope. Let's all keep our fingers crossed that Supergirl will get renewed for a second season!
---
BWW Recap: SUPERGIRL Tries to Fight Myriad

April 11, 2016

This week's cliff-hanger episode of SUPERGIRL was the first part of the climax the show has been working toward the whole season. Non and Indigo are using Myriad to control all of the people in National City and SUPERGIRL, with the help of Cat Grant and Maxwell Lord, must try to find a way to stop them. But when Max offers a dangerous solution, will Kara choose to risk people's lives or to keep fighting with hope?
---
BWW Recap: SUPERGIRL Defends the 'Manhunter'

March 21, 2016

On this week's episode of SUPERGIRL, the government is on a manhunt for the Martian Manhunter. After last week's Red Kryptonite incident, Kara needs to find a way to win back the city, Siobhan is furious about losing her job, and J'onn J'onzz is in prison in the DEO.
---
BWW Recap: SUPERGIRL Becomes Her Worst Self as Everything is 'Falling' Apart

March 14, 2016

Superhero? More like supervillain. On this week's episode of SUPERGIRL, Kara gets turned into the worst version of herself and everyone from Cat Grant to James to Alex has to deal with the consequences.
---
BWW Recap: Solitude Isn't the Answer for Supergirl

February 29, 2016

On this week's episode of SUPERGIRL, Kara tried to deal with a nasty alien on her own without the help of the DEO. Laura Vandervoort guest starred as Indigo, a cyber villian who wreaked havoc on National City with a massive computer hacking. Kara learned the hard way that she needs the help of her friends…and some relationships fell apart while others fell together.
---
BWW Recap: SUPERGIRL Questions 'Truth, Justice, and the American Way'

February 22, 2016

This week on SUPERGIRL, Kara's values come under questioning as she struggles with the idea of justice. The Master Jailer takes the fate of former Fort Rozz prisoners into his own hands, Cat gets a new assistant at the office, and Kara tries to deal her grief for Astra.
---
BWW Recap: SUPERGIRL Learns the Meaning of Family with Guest Star Laura Benanti

February 8, 2016

This week's episode of SUPERGIRL explored the idea of family: the family that you're born into and the family that you choose. With Kara trapped in a dream of life on Krypton, her best friends and sister race to find a way to free her. Everyone from Alex to Hank to Astra to SUPERGIRL herself has to face what family means to them in perhaps the most emotional episode yet.
---
BWW Recap: SUPERGIRL Goes Bizarro with Benoist's Real-Life Husband

February 1, 2016

In this week's episode of SUPERGIRL, Kara faces off against Maxwell Lord's Superclone, while she also tries to navigate how to be in a relationship and be Supergirl at the same time.
---
BWW Recap: SUPERGIRL Helps the Martian Manhunter Face His Past

January 25, 2016

On this week's episode of SUPERGIRL, Kara helps Hank Henshaw (or J'onn J'onzz or the Martian Manhunter or whatever you want to call him) confront the White Martian and helps Cat Grant confront the son she gave away. The number of heartbreaking moments in this episode was impressive; SUPERGIRL is definitely becoming deeper with every episode.
---
BWW Recap: Aunt Astra Asks for SUPERGIRL'S Help

December 15, 2015

On this week's episode of SUPERGIRL, Astra makes Kara question everything she thinks she knows about her aunt, CatCo faces an email hacking scandal, and Cat Grant finds out Kara's true identity. Mostly importantly, the amazing Laura Benanti finally got a lot of screen time!
---
BWW Recap: Who is SUPERGIRL Without Her Powers?

December 7, 2015

On this week's episode of SUPERGIRL, Kara had to learn to be a hero without her superpowers, Alex finally got answers about what happened to her father, and Hank Henshaw's true identity was revealed. (And we learned that James Olsen has some very impressive arm muscles.)
---
BWW Recap: Red Tornado Throws SUPERGIRL For a Spin

November 30, 2015

On this week's episode of SUPERGIRL, Kara battles against a military android called Red Tornado and her own anger, Lucy Lane's father proves a threat to the DEO and her relationship with James, and Alex seeks out an unexpected ally to find out what happened to her father.
---
BWW Recap: SUPERGIRL Fights an Electrifying Villain for Thanksgiving

November 16, 2015

This week's Thanksgiving themed episode of SUPERGIRL introduced a shocking new villain named Livewire, played by Brit Morgan, and explored the complicated relationship between Kara, her sister Alex, and their mother Dr. Eliza Danvers, brilliantly played by Helen Slater.
---
BWW Recap: SUPERGIRL Proves She's More than Superman's Cousin

November 9, 2015

In this week's episode of SUPERGIRL, Kara takes on a villain not even Superman could defeat: Reactron. But does she need the Man of Steel's help…or just to prove to everyone that she is worthy of the task?
---
BWW Recap: SUPERGIRL Learns the Meaning of 'Stronger Together'

November 2, 2015

In the second episode of the season, SUPERGIRL learns that her family's motto of 'Stronger Together' is true as she works with James Olsen, Winn Schott, and her sister Alex. She turns to smaller tasks in an effort to prove herself to the DEO and fix her bad reputation with the people of National City, but a bigger threat is lurking…in the form of her Aunt Astra.
---
BWW Recap: SUPERGIRL's Pilot Soars with Theatre Stars

October 26, 2015

Not just National City, but all of America has a new superhero: Supergirl. The pilot episode of SUPERGIRL was packed with action, plot twists, and impressive acting from the whole cast. SUPERGIRL seems likely to be one of the most popular shows of the season.
---
BWW Preview: SUPERGIRL Premieres This Monday with Super Theatre Stars

October 22, 2015

It's a bird, it's a plane, no…it's a girl. Supergirl, that is. There's a new hero coming to your living room Monday nights this fall. SUPERGIRL, the newest DC Comics show, premieres October 26 at 8:30/7:30 C on CBS.
---
BWW Recap: REIGN Addresses a Violent Attack

December 5, 2014

Last night's episode of REIGN was certainly the most controversial one that's ever been aired. While the episode also held Conde and Claude's engagement, Greer's decision to convert to Protestantism, and Francis and Bash's triumph over Narcisse, much of the reaction to the episode has been centered around the attack on Mary by Protestant invaders.
---