Monica Moore - Page 4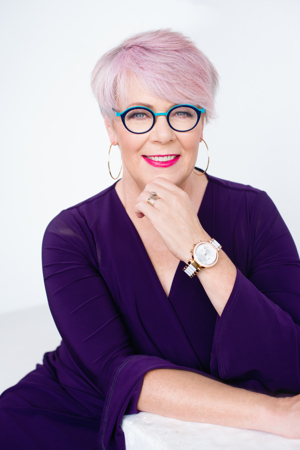 Monica has been involved in all facets of theatre and theatre education for 32 years.

She has worked as a professional director and this includes directing two shows at opposite ends of the country over the same time period.
"This is when I realised how small New Zealand is and how good we are at theatre as a nation."

She has seen and continues to see many theatre performances around the world including West End, Broadway to regional performances of which many have been just as slick!
?"I've seen the good, the bad, the ugly and the stunning!" – Monica Moore

Monica has also been writing and selling stage musicals and interactive theatre shows for 25 years to schools and amateur theatre groups all over the world. The extended family audience has extended into USA, Australia and the United Kingdom.
She has worked in all facets of theatre and has a special interest in the impact of theatre on the individual and society in general.

As an educator Monica used theatrical technique and form as an important learning tool and maintains that it is an excellent if not the best way to support authentic learning across the curriculum.

Monica's work can be viewed on her website www.monicamooreproductions.com, her facebook page https://www.facebook.com/monicamooreproductions, join her on instagram @monicamooreproductions or subscribe to Monica Moore Productions on You Tube

MOST POPULAR ARTICLES
LAST 365 DAYS
BWW Review: ITHACA at Central Energy Trust Arena, Palmerston North
Posted: Dec. 9, 2020


BWW Review: GREASE at Harelquin
Posted: Mar. 27, 2021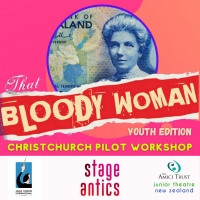 BWW Feature: THAT BLOODY WOMAN - YOUTH EDITION Comes to Christchurch
Posted: Apr. 4, 2021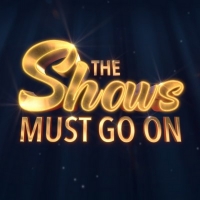 BWW Review: THE SHOWS MUST GO ON at Sky City Theatre
Posted: Oct. 22, 2020


BWW Review: 8 REASONABLE DEMANDS at ASB Waterfront Auckland

April 29, 2019

This high energy, 'sit on the edge of your seat' play is crafted written by Joni Nelson who has cleverly meshed a social commentary into rollicking great entertainment that you will enjoy and will make you think. There are loads of laughs and surprises (who exactly is in the bathroom?) amongst the pathos and this story had me engrossed from the beginning to the end. A sign of a great play is when time flies. Time flew.
---
BWW Review: GANGSTER'S PARADISE at ASB Waterfront Auckland

April 29, 2019

Having been part of writer Leki Jackson Burke's 'south side' school experience I can validate that he has expressed the heart of the experiences of young Pasifika people as they negotiate their way through high school. A determined mother, empathetic teacher, the importance and relevance of performing arts and young people who are willing to overcome difference and find connection in their commonality are all relevant themes well represented in this contemporary piece. 
---
---
BWW Review: SPRING AWAKENING at Westside Theatre TAURANGA

April 28, 2019

Director Kaitlin Spedding and Musical Director Ashleen Fain clearly understand the power of music to evoke theatrical catharsis, and powerfully present an emotional thought-provoking universal conflict that draws us into a heartfelt story. The artistic crafting and beauty of this top quality and professional production is one which deserves full houses.
---
BWW Review: TIME STANDS STILL at Dolphin Theatre

April 26, 2019

Intelligently and meticulously directed by Zane Fleming, many layers unfold throughout this professional quality two-hour narrative. The opening minutes - sound effects in blackout effectively capture and convey the backstory - the horrors of modern day warfare - which alerts us to expect scars and wounds, emotional, psychological and physical. On lights up, we are immediately drawn into the disquiet.
---
BWW Review: BUGSY MALONE at Playhouse Theatre Glen Eden

April 25, 2019

Superbly directed by first time directed Robin Lane and supported by a young musical director Sammie Campbell, the forty-four cast members (aged from 6-16) have the audience laughing almost from the opening moments.  Lane is delighted to have had the opportunity to direct this show, one which he has fond memories of, as it was his first show, aged five, playing Angelo, in Fat Sam's Gang. Lane says this is why he sees the show as more like a game than a show - and indeed, that concept comes spinning clearly through the action.
---
BWW Review: INTO THE WOODS at Off Broadway Papakura

April 14, 2019

As soon as you step into the gloomily lit theatre, the 'once upon a time' mystery of the fairy tale woods immediately enchants you. The blue gloomily lit scenery of the woods is so beautifully painted that it's as if you are really there. You are drawn into the story even before it unfolds. The 'magical' set is miraculous! Superbly co-directed by Regan Crummer and Paulette Hadley, the young cast (aged 10-18) engages the audience immediately and captivates them until the end.
---
BWW Review: THE MAN WHOSE MOTHER WAS A PIRATE at Pumphouse Theatre Takapuna

April 7, 2019

At the opening performance of 'The Man Whose Mother was a Pirate' on Saturday afternoon it was not just children being richly entertained , but all attending who were young at heart thoroughly enjoyed a slick 50-minute musical play.
---
BWW Review: CHICAGO at Pukekohe Performing Arts

April 4, 2019

A full house on the Wednesday after opening night is always a good sign that the grape vine is sp Pukekohe Performing Arts production of 'Chicago' serves up a glitzy night of high energy entertainment.
---
BWW Review: THE SOUND OF MUSIC at Harlequin Theatre

April 1, 2019

I've never felt quite so transported into the realities of a convent or the freshness of a mountain or the sadness of a man who has lost his wife and is too aggrieved to notice his children. This is quite discombobulating (in the best possible way) considering I've grown up with the movie, appeared in the musical twice and directed it. The singing is sensational. Under the guise of Musical Director Andrew Christie assisted by Vocal Coach Kerry Ackerman the harmonies are on point and the light and shade most definitely in all the right places. Accolades to the orchestra who supported the performers so ably. Michael Potts (Captain von Trapp) has a voice that is almost too big for the senses. He worked it to perfection bringing us near the point of 'overwhelm' then subtly pulling back. Potts took the feelings evoked by the music to new heights. I could literally smell the edelweiss and those top notes - wow. He is a gifted being.
---
BWW Review: ASTROMAN at Q Theatre Auckland

March 17, 2019

Written by Albert Belz, 'Astroman' captures a kiwi slice of life from the '80's; a heartfelt and energetic piece highlighted with humour, struggle and plenty of 'ah-ha', 'ha-ha' and 'awww' moments in all the right places.
---
BWW Review: BACKBONE at Aotea Centre Auckland
March 15, 2019
---
BWW Review: A MAN OF GOOD HOPE at ASB Waterfront Theatre

March 15, 2019

This performance not only circumnavigated around my heart several times but captured it in a willing surrender of raw emotional energy. I have never seen or experienced anything quite like it. The raw, basal emotion that was produced from the carefully crafted vocal sounds was simply incredible; dynamics like I've never seen before. If you can go, you must, if you can't, find a way!
---
BWW Review: HAMLET at Pop-up Globe Auckland

March 12, 2019

It's those feelings and desires to which we can all connect. Shakespeare knew this well - and the direction of this play presented a range of skilled and moving performances that had groundlings in front of me, and the audience seated in the bays of the lower gallery beside me, entirely captivated.  It is an outstanding final show in the 2018/2019 Pop Up season.
---
BWW Review: MEASURE FOR MEASURE at Pop-up Globe Auckland

March 11, 2019

How apt being here just after the celebrations of International Women's Day! All feminists need to see this and those who are not, also need to see this. It is bawdy so leave the under 16's at home. Although billed a comedy ( and it is certainly very funny), there is a great commentary about how women used their subservient role to get what they wanted and when the nun forgives the Mayor at the end (spoiler alert!) women come out on the moral high ground - clever clever clever!
---
BWW Review: THE LAST FIVE YEARS at North Shore Music Theatre

March 11, 2019

North Shore Music Theatre's 'The Last 5 Years' is a heartbreaking, emotional roller coaster from the first glorious note to the last. It's compelling and you simply do not want to miss this!
---
BWW Review: CALIFORNIA SUITE at Howick Little Theatre

March 11, 2019

Neil Simon's 'California Suite,' a 1970's series of stories set in a fictitious Beverly Hills Hotel Room gives us a snapshot of relationships and the human condition within 4 different scenarios. Sometimes funny, sometimes poignant each piece is engaging revealing a deeper more significant insight of the characters involved.
---
BWW Review: 42ND STREET at Centrestage Theatre Company Orewa

March 10, 2019

Leading ladies Megan O'Reilly playing Dorothy Brock and Geena Hutton as Peggy Sawyer are both powerhouses of talent. O'Reilly certainly channels her inner diva, stepping into the role like a hand in a glove. She plays up her 'past her use by date' persona until she sings and dances revealing talent galore and matching her onstage rival, Geena Hutton, step for step, kick for kick and voice for voice. Hutton is superb.
---
BWW Review: ARSENIC AND LACE at Dolphin Theatre

March 5, 2019

While this is a light-hearted frolic through a well-crafted piece, there is irony in each of the characters and levels of social commentary particularly around the issue of euthanasia. Social status, acceptability and credibility are all well represented.
---
BWW Review: SIDE BY SIDE BY SONDHEIM at Circa Theatre, Wellington

February 27, 2019

A thoroughly entertaining evening for anyone wishing to explore the early years of a master songwriter and an absolute must for fans. The songs are intimate and complex with compelling harmonies and characterisation.
---
« prev  1  2  3  4  5  6  7 … 9  next »