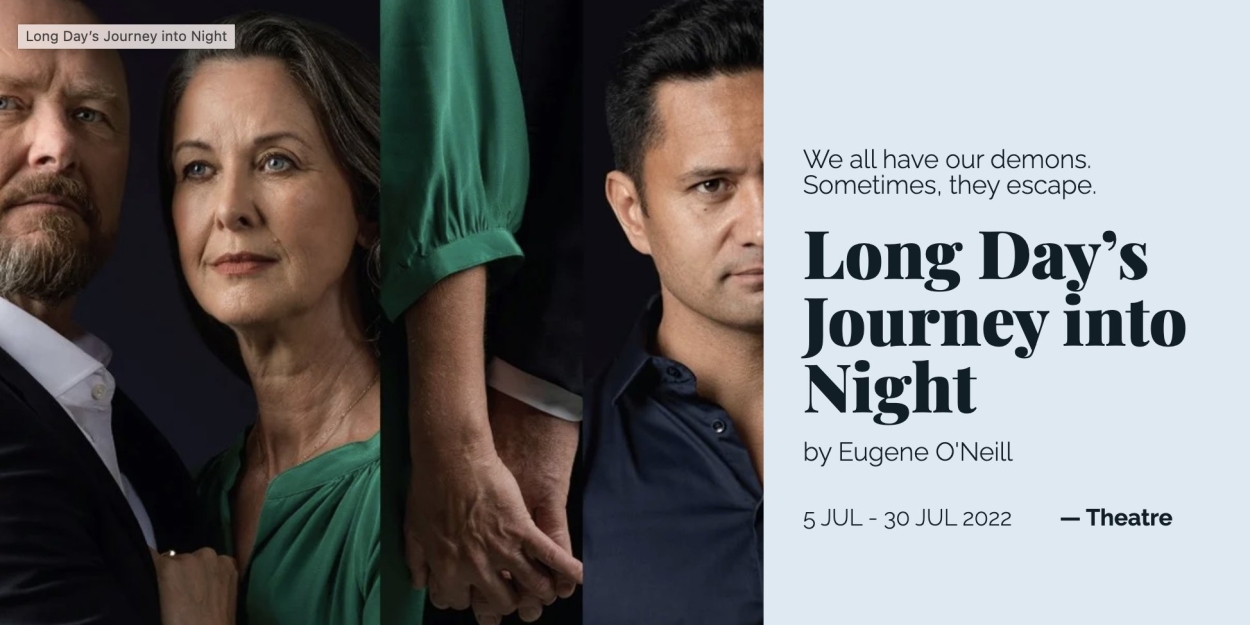 Review: LONG DAY'S JOURNEY INTO NIGHT at Q
This deeply moving and poetic portrait of the irresistible pull of family is a must-see.
The compelling layers within layers of tension that expose the complexity of the human condition are exquisitely unraveled in Auckland Theatre Company's latest production, ''Long Day's Journey into Night" currently playing at Q Theatre.
I was mesmerised throughout the performance.
Directed by Shane Bosher this Pulitzer-winning play written by Eugene O'Neill exposes the harm that binds loved ones through consequence.
The Tyrone family members are literally thrust to the audience, each exposed through a slow revelation of their entrapment; each an emotional hermit yet inextricably connected to each other through their pain.

James Tyrone (Stephen Lovatt), is held ransom to his own great expectations and is a slave to appearances. He's paying the price witnessing the decline of his wife, knowing that his choices are the cause of her pain. He walks the journey of his failings with the aid of whiskey.

Also stifled by addiction, rivalry and ill-fated predicament, his sons Jamie (Jarod Rawiri) and Edmund(Simon Leary) sink into a helpless delirium. Rawiri and Leary are sensational. Rawiri's anger and bitterness skillfully hide his guilt and Leary's clever revelation of 'is this actually happening' as he deals with fate while the others are borderline oblivious to the reality of his fate.
All three vie for the love and attention of Mary (Theresa Healey). Wife and mother, she is battling her own not-so-private war. She is brilliant.
Healey's porcelain portrayal of a woman on the verge of breaking is exquisite; she is battling a not-so-private war and her husband and son are held hostage to her misery. The menfolk drink and Mary seek comfort in morphine yet there is no solace.
The authenticity, the subtle and at times not so subtle revelations of the deep hurt incapacitating each of these family members is beautifully executed by all four actors, They are simply superb.

This deeply moving and poetic portrait of the irresistible pull of family is a must-see.
Auckland Theatre Company
Long Day's into the Night
Q Theatre
Until 30th July