Review: THE MADE at ASB Waterfront Theatre, Auckland
Auckland Theatre Company
'The Robot made me do it' - is this going to be our excuse for the future?
The Made is a cleverly crazy romp of the familiarity of our human struggles mixed with the potential threat of Artificial Intelligence.
Commissioned by Auckland Theatre Company and after her explosive re-imagining of A Doll's House in 2015, award-winning New Zealand author Emily Perkins (Novel About My Wife, Not Her Real Name and Other Stories) explores the concepts of humanity, creation and family connection with characteristic insight and wit. With Colin McColl at the helm, The Made makes its worldwide debut in 2022.
This refreshing theatre experience is worth seeing. All the ingredients for theatre are 'all there' - the fun in dysfunction, the confronting 'what if' and the great pace of the unexpected keeps the audience enthralled. The set and lighting -superb Scenographer Dr Dorita Hannah and set design assistant Shan Yu have delivered. The vision of Director Colin McColl is familiar by its deliciously brilliant presentations.

The music compliments the cool vibe of an up-leveled reality.
Will we fall victim to artificial intelligence in ways that we can't yet conceptualise? Is that happening already but we're just not aware?
Whilst we are all familiar with the legend that is Frankenstein, the reality that this could happen was far-fetched 'back then' but today is a different story. Confronting, confusing and chaotic.
The cast delivers. Hannah Tasker-Poland as robot Arie is mesmerising with her physicality and commitment to 'a person playing a robot playing a person'.
Another personal fav, Nanny Ann (Brownyn Bradley) an ageing early prototype robot who stepped in as the loving mother to Sam (Murdoch Keane) either nurturing or confusing with 'motherly love'. Was it Nanny Ann that got Sam into uni or influenced them to drop out and sell drugs instead??

Nanny Ann was needed as their mother scientist Alice was immersed in developing artificial intelligence and their father David (Peter Daube) also 'immersed' in artificial intelligence but in a completely different and damaging way as to cause the demise of his and Alice's marriage.
Add Alice's assistant John (Joe Dekkers-Reihana) who does a Judas and betrays her with the premise that 'she started it' and you get a glimpse of the mayhem that threads its way through the play.
The flaws of the robots are mirrored in the 'real' people; which ones can or should be recognised, repaired or rectified? Confronting - or not.
Perkins has created layers and themes and the audience can duck into the stunning surface of visuals and frivolity or dive into some of the more confronting themes.
There's something for everyone to filter in and this play is anything but dull.
Loved the first half and like the second.
Go see it. It's worth it.
Book here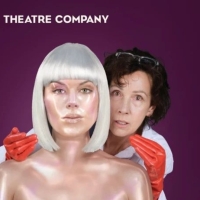 Review: THE MADE at ASB Waterfront Theatre, Auckland

October 6, 2022

What did our critic think of THE MADE at ASB Waterfront Theatre, Auckland?
---
Review: THE CAMPERVAN at The Pumphouse, Takapuna, Auckland

September 18, 2022

The play boils society down to two sorts of people: the ones who are focused on the accumulation of more, and the self-serving leeches who survive off those who accumulate. The audience starts by laughing at the characters but leaves wondering if we were laughing at boldly painted versions of ourselves.  This play deserved its sell-out season. Look out for more of Burnett's work and book quickly!
---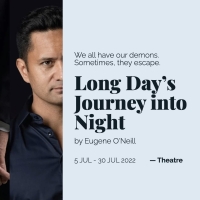 Review: LONG DAY'S JOURNEY INTO NIGHT at Q

July 12, 2022

The compelling layers within layers of tension that expose the complexity of the human condition are exquisitely unraveled in Auckland Theatre Company's latest production, ''Long Day's Journey into Night' currently playing at Q Theatre. I was mesmerised throughout the performance.
---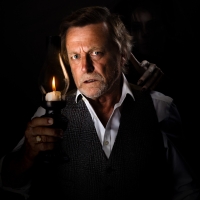 BWW Review: THE WOMAN IN BLACK at Pumphouse

June 14, 2022

The audience is robbed of their sense of security; blindsided by anticipation and fear. Thrilled and chilled yet enthralled in a nervous hope that the anxiety and build-up will soon break into yet another fright....gripped by the juxtaposed emotions of hope and fear.
---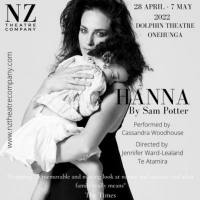 BWW Review: HANNA at Dolphin Theatre, Onehunga, Auckland

May 5, 2022

Director Jennifer Ward-Lealand's expertise and wisdom of the stage lives and breathes through the performance of Cassandra Woodhouse in Hanna. Woodhouse captivated the audience for the entire 90-minute performance. She is sensational. No one was in their seats - they were with her as she carried us on the emotional roller coaster the story that no one wants to be confronted with let alone a 25-year-old sweet, clever but naive young woman.
---