Michael Rabice - Page 2
Michael Rabice has over 35 years of experience attending plays, musicals and opera all over the world. He is a frequent performer in opera and has appeared with the Glimmerglass Opera, Artpark Opera, Greater Buffalo Opera and Nickel City Opera. Michael has extensively studied the history of the American musical theatre throught the past century. In addition, he has written many essays on the impact of musical theatre on American culture, as well as how musical styles of a specific era impacted the Broadway stage and it's orchestrations. He regularly attends theatre in Buffalo, Toronto , Niagara-on-the-Lake, and New York City. He has been a Contributing Editor at Broadwayworld since 2014.
MOST POPULAR ARTICLES
LAST 30 DAYS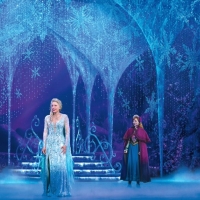 BWW Review: FROZEN at Shea's Buffalo
Posted: Sep. 15, 2021


LAST 365 DAYS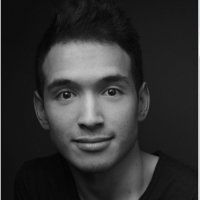 BWW Review: Dazzling Young Broadway Talents ZACHARY NOAH PISER AND ADAM ROTHENBERG at Starring Buffalo And Musicalfare
Posted: Nov. 22, 2020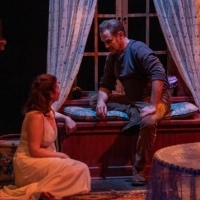 BWW Review: A Brilliant SEA MARKS from Stage to Screen at Irish Classical Theatre
Posted: Oct. 25, 2020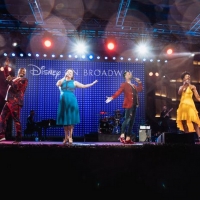 BWW Review: THE MUSIC OF DISNEY ON BROADWAY at Shea's Buffalo
Posted: Jul. 30, 2021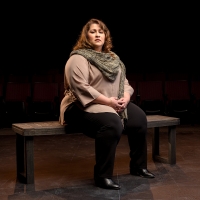 BWW Review: THE YEAR OF MAGICAL THINKING at Irish Classical Theatre
Posted: Apr. 16, 2021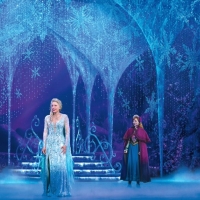 BWW Review: FROZEN at Shea's Buffalo
Posted: Sep. 15, 2021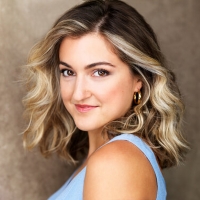 BWW Review: I'M STILL SINGING WITH LINDSEY BRETT CAROTHERS at STARRING BUFFALO
Posted: Mar. 19, 2021


BWW Review: MEAN GIRLS Cast Shines Despite Weak Score at SHEA'S BUFFALO Theatre

September 26, 2019

The brilliant comedian Tina Fey has brought her clique of nasty teenage girls to town to open the First National Tour of her Broadway hit musical, MEAN GIRLS. After the success of the film version, Fey and her husband, composer Jeff Richmond, have added music to the story of teenage angst and meanness. The genre has been well populated over the years, with growing up and adolescent relationships proving to be great fodder for shows like GREASE, BYE, BYE, BIRDIE,  HAIRSPRAY, HIGH SCHOOL MUSICAL and most recently, THE PROM.
---
BWW Review: THE LADYKILLERS Only Mildly Amuses at Shaw Festival

August 28, 2019

The Shaw has once again programmed a play known by few. After their success at rediscovering Mae West's SEX this season, I was hoping that THE LADYKILLERS would produce yet another unearthed gem. This comedy, mostly unknown outside of the UK, was briefly revived on the West End in 2011,but it's humor may best be served in a different era.
---
BWW Review: SEX is Alive and Well at SHAW FESTIVAL

August 2, 2019

How does an author title a play? Well, there should be something descriptive, enticing or informative to engage the audience from the outset.The Shaw Festival in Niagara on the Lake has gone out of a limb and programmed a virtually unknown play that is rarely, if ever produced. Oh, and the title is simply SEX. And it's author is no other than the infamous Mae West! But did West really write plays? She most certainly did and did so for her own star turns. Written in 1926, unable to advertise using the title, and later raided after running for a year, SEX was almost forgotten. Happily, this highly polished and entertaining production now running through October turns out to be the sleeper of the season.
---
BWW Interview: Lucie Arnaz Returns in I GOT THE JOB at Provincetown's Crown And Anchor

July 14, 2019

Provincetown will see yet another return visitor when Lucie Arnaz returns to The Crown and Anchor for a one night only concert of her latest act ' I Got The Job: Songs From My Musical Past.' After selling out this same concert last year, producer Rick Murray asked Ms. Arnaz to return with the same show that had audiences cheering. Along with her musical director Ron Abel, the show will play Monday July 22,2019 at 8pm. Arnaz and Abel will bring this show to a many more venues over the next year, including New York's fabled 54 BELOW CLUB this fall .
---
BWW Review: THE GLASS MENAGERIE Shimmers at The Shaw Festival

July 11, 2019

A pervading air of discontent and general unease looms over the lackluster St. Louis apartment of the Wingfield family in Tennesee Williams memory play, THE GLASS MENAGERIE. The Shaw Festival is presenting this classic with the loving care that it deserves, and the end result is a gripping production. The small stage of the Jackie Maxwell Studio Theatre presents the play in the round, so the audience intimately surrounds the dreary lives of Williams' characters. Written in 1944, and based on Williams' own family, we meet a down trodden mother and her adult son and daughter. The play is told as the son's memory , looking back 20 years. But the whole family seems to be plagued by all of their memories, whether happy or sad, seemingly leaving their present lives to be played out for naught.
---
BWW Review: ROPE is Riveting at the SHAW FESTIVAL

June 28, 2019

The Shaw Festival has a great history of producing murder mysteries and this season we are lucky to have Patrick Hamilton's play 'ROPE.' Probably more well known as the 1948 Alfred Hitchcock movie starring Jimmy Stewart, ROPE had it's start in 1929 on the British stage. It's twist lies in the fact that it is not a 'whodunnit,' but a 'can they get away with it.' Hamilton's knack for mystery can also be seen in his other famous thriller, GASLIGHT. From start to finish, this production of ROPE is a riveting hit.
---
BWW Review: GETTING MARRIED at SHAW FESTIVAL

June 25, 2019

To say that George Bernard Shaw's social commentaries were erudite would be an understatement. His keen eye and astute observations always allow the reader or viewer to take pause and contemplate life in a different light. The Shaw Festival in Niagara-on-the Lake is producing one of his lesser works, GETTING MARRIED. Originally written for the stage in 1908, many of it's concepts remain unchanged regarding the institution of marriage and it's sanctity, but Shaw ingeniously takes us for a roller coaster of a ride in telling this story.
---
BWW Review: BRIGADOON at Shaw Festival

June 10, 2019

The mystical land of BRIGADOON has emerged once again at Niagara on the Lake's Shaw Festival, and the now rarely produced musical still brings with it a sense of hope wrapped around Alan Jay Lerner and Frederick Loewe's hauntingly beautiful lyrics and score. And while re-engaging with this Golden Age of Broadway classic brings with it a sense of familiarity, injecting new life into the work written in 1947 presents some obstacles.
---
BWW Review: FUN HOME at Shea's 710 Theatre

May 12, 2019

Intelligent, engaging and well cast theatre has returned to the former Studio Arena theatre with MusicalFare's fine production of FUN HOME. The space may now be called by a different name, Shea's 710 Theatre, but those floor boards have been tread by ingenious predecessors who forged new works worthy of discussion and revelations in the 1960's and 70's. FUN HOME fits perfectly into the space physically and dramatically, challenging the audience with concepts of fidelity, sexuality and escapism.
---
BWW Review: HAMLET at Irish Classical Theatre

May 6, 2019

The most famous of all Danish princes is making a welcome return to the Buffalo stage in Irish Classical Theatre's riveting production of William Shakespeare's HAMLET. Programming the Bard's works doesn't usually fall into many theatrical seasons, but ICTC has taken a risk that is paying off. In addition, it is the ICTC directorial debut of it's next Artistic Director Kate LoConti Alcocoer. Happily the planets all seem to be in alignment.
---
BWW Review: THE BOOK OF MORMON at Shea's Buffalo Theatre

May 1, 2019

Should I laugh out loud? What is everyone else thinking? Is this for real? These emotions and thoughts are not usually associated with a musical comedy, but THE BOOK OF MORMON is anything but your typical musical. The blockbuster 2011 musical from the creators of TV's 'South Park' can best be described as a brilliant and irreverent absurd extravaganza that would make the most uptight school marm giggle and blush. It's not often that the subject of a relatively modern religion could create enough comedy fodder to engage audiences all over our often racially and religiously divided country, but hold on to your hats for a whirlwind of comic genius. The national tour is playing at Shea's for the rest of this week.
---
BWW Feature: NEW LEADERSHIP at IRISH CLASSICAL THEATRE

March 27, 2019

Vincent O'Neill, Artistic Director of the Irish Classical Theatre Company, and Kevin C. Brady, President of ICTC's Board of Trustees, On Monday announced its plans for a transition in Artistic Leadership and an exciting vision for the company's future. The transition will commence in the 2019-2020 Season and culminate during the celebration of ICTC's 30th Anniversary Season in 2020-2021.
---
BWW Review: MILLION DOLLAR QUARTET at Shea's 710 Theatre

March 25, 2019

One could say the stars aligned for one brief day in 1956 when four musicians at the edge of stardom met in the same recording studio. Elvis Presley, Jerry Lee Lewis, Johnny Cash and Carl Perkins make up that aptly named MILLION DOLLAR QUARTET and their story plays out in the musical play of the same name. Produced by MusicalFare and present by Shea's 710 Theatre, this slick production is sure to make music lovers of all kinds appreciate how these four titans changed the sound of American music with rock and roll.
---
BWW Review: ANGELS IN AMERICA at SECOND GENERATION THEATRE

March 15, 2019

Playwright Tony Kushner's magnum opus may very well be what he subtitled 'A Gay Fantasia on National Themes.' Better known as ANGELS IN AMERICA, PART ONE: MILLENNIUM APPROACHES, this pivotal piece of theatre was written during the height of the AIDS crisis in America when maudlin stories of dying young men were plastered everywhere. But why refer to this piece as a 'fantasia' and what did it really mean. In lesser hands, the fantasia connotations could lead to ideas of raunchy drag show , but Kushner has fashioned a gripping account of one man's gut wrenching struggles with AIDS and how those around him cope with the illness. While sometimes blurring the borders of reality and fantasy, Kushner's fascinating play is underscored by the politics of the Reagan era mixed with religious ideologies.
---
BWW Review: A Riveting FROST/NIXON at IRISH CLASSICAL THEATRE

March 4, 2019

The showman and the politician... No, this is not a description of Donald Trump. But feel free to insert any names you feel appropriate. In this case I am referring to David Frost and Richard Nixon, that unlikely duo that forms the basis of Peter Morgan's intense play FROST/NIXON now playing at Buffalo's Irish Classical Theatre.
---
BWW Review: MISS SAIGON at Shea's Buffalo Theatre

February 27, 2019

Buffalo audiences are in for a rare treat. The Broadway revival of the hit musical MISS SAIGON soared into town last night in what can only be described as a spectacular evening of theatre. First seen on Broadway in 1991 at the height of the megamusical phenomenon, MISS SAIGON continues to resonate with age. Those familiar with Puccini's opera MADAMA BUTTERFLY will not be disappointed in the updating of the story by composer Claude-Michel Schonberg and lyricists Richard Maltby and Alain Boubil.
---
BWW Preview: LA TRAVIATA at Nickel City Opera

February 15, 2019

After two years of numerous events and black box performances, Buffalo's Nickel City Opera is thrilled to be staging a full scale production of Verdi's 'La Traviata' with orchestra, costumes, sets and stellar cast at the grand theatre at Villa Maria College at 240 Pine Ridge Road, Buffalo, NY 14225. Performances are Friday, May 24th at 8:00pm and Sunday, May 26th at 2:30pm. Also join NCO for the 11th Annual NCO Gala Dinner, Monday, May 13th at The Saturn Club at 6:00pm.
---
BWW Review: CATS at SHEA'S BUFFALO Theatre

February 6, 2019

Memory. With the first downbeat I was instantly transported to 1982 and the mezzanine of the New York's famed Winter Garden Theatre were the new Broadway production of CATS would settle in a for a record breaking 18 years. The iconic CATS theme wafted from it's synthesizers accompanied by lasers and I knew I was in for something wildly different. Almost 37 years later that same music evokes excitement and nostalgia, with a hint of 'on no, not this again.' A glimmering new National tour began a few weeks ago after it's most recent revival on Broadway and Buffalo audiences were treated to a visual feast last night as the show settled in for it's one week run.
---
BWW Review: SENSE & SENSIBILITY at IRISH CLASSICAL THEATRE

January 28, 2019

Everything old is new again. But who would think the new century would have 19th Century literature resurfacing in the form of theatrical plays. This season Buffalo has seen Jane Austen's 'Pride and Prejudice' characters in the new play MISS BENNETT: CHRISTMAS AT PEMBERLEY at Shea's 710 Theatre. But a good story is a good story. So in re-examining the age old hunt for an eligible bachelor we now bring to the stage Austen's SENSE & SENSIBILITY, that notable work that explores the issues of class, courting, and attaining the perfect husband. With some updating of the era and costumes, this timeless tale could allow Austen's often melodramatic story to play out as a 2019 romantic comedy feature film.
---
BWW Review: MISS BENNET: CHRISTMAS AT PEMBERLEY at SHEA'S 710 THEATRE

December 14, 2018

Watch out Murphy Brown, Will & Grace, and Roseanne.... Miss Bennet is back in town. In an age when Americans are looking to their past for reliable entertainment with TV reboots, movie prequels and Broadway revivals, Jane Austen is making a comeback of sorts as her beloved 'Pride and Prejudice' characters take to the stage to continue their stories in MISS BENNET: CHRISTMAS AT PEMBERLEY.
---