Krista Garver - Page 2

Krista runs a content marketing business in Portland, Oregon. She fell in love with musicals at age 5, when her parents took her to see a university production of The Music Man. Krista attends as much theater as possible, in as many venues as possible, and she is the current "Name That Showtune" champion of her apartment. In her spare time, Krista enjoys curling, playing bridge, and cooking, and she has been known to tap dance.
MOST POPULAR ARTICLES
LAST 30 DAYS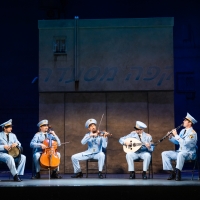 BWW Review: THE BAND'S VISIT at Keller Auditorium
Posted: Jan. 6, 2022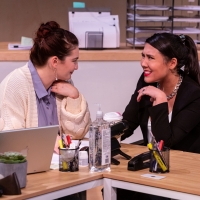 BWW Review: GLORIA at Profile Theatre
Posted: Jan. 20, 2022


LAST 365 DAYS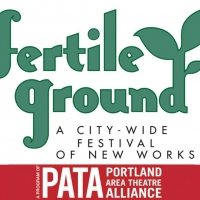 BWW Previews: 10 Things to See at Fertile Ground 2021
Posted: Jan. 21, 2021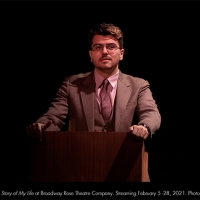 BWW Review: THE STORY OF MY LIFE at Broadway Rose
Posted: Feb. 15, 2021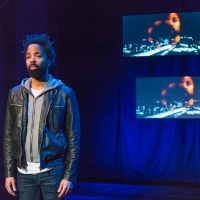 BWW Review: TRIGGERED LIFE: A REQUIEM OF HEALING at Portland Playhouse
Posted: Mar. 25, 2021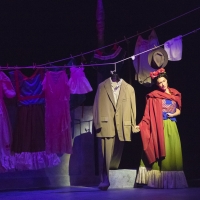 BWW Review: FRIDA...A SELF PORTRAIT at Portland Center Stage
Posted: Oct. 21, 2021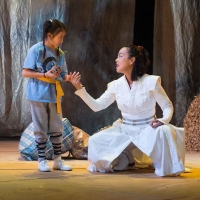 BWW Review: SNOW IN MIDSUMMER at Oregon Shakespeare Festival
Posted: May. 19, 2021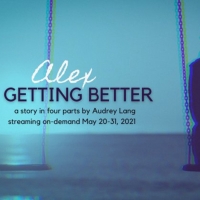 BWW Review: ALEX GETTING BETTER at Oregon Children's Theatre
Posted: May. 28, 2021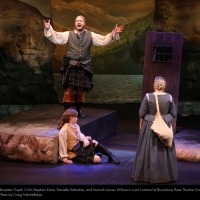 BWW Review: LOCH LOMOND at Broadway Rose
Posted: Oct. 8, 2021


BWW Previews: 10 Things to See at Fertile Ground 2021

January 21, 2021

From immersive experiences to theatrical collage to a zombie musical, this year's Fertile Ground Festival promises to be exciting.
---
BWW Review: LAS MENINAS at Profile Theatre

January 2, 2021

You have just a few days left to catch the audio production of Lynn Nottage's LAS MENINAS at Profile Theatre. Don't miss your chance -- it's excellent.
---
BWW Review: CHRISTMAS MY WAY at Broadway Rose

December 13, 2020

CHRISTMAS MY WAY a much-needed respite -- 90 minutes when to forget about everything else and just enjoy great music sung by talented performers.
---
BWW Review: WEATHER ROOM: A Strange, and Strangely Comforting, New Work from Portland Experimental Theatre Ensemble

December 4, 2020

PETE's interactive virtual experience WEATHER ROOM runs through this weekend at 7:30 each night.
---
Current and Upcoming Streaming Shows from PDX Theatres

October 22, 2020

The Portland virtual theatre calendar is filling up! Here are some shows you won't want to miss.
---
BWW Review: DADDY LONG LEGS at Broadway Rose

October 14, 2020

A sweet, romantic, uncomplicated musical starring real-life couple Malia Tippets and Joe Theissen. DADDY LONG LEGS is available for rent through October 25.
---
BWW Review: MLIMA'S TALE at Profile Theatre [Audio Play]

October 8, 2020

MLIMA'S TALE explores the supply chain of the international ivory trade, from poachers hunting elephants on a Kenyan game reserve to smugglers moving the contraband, to the global uber-rich who spend massive amounts of money on the illegally procured goods.
---
BWW Review: FROM THESE STREETS I RISE, Live-streamed from CoHo Theatre

September 12, 2020

FROM THESE STREETS I RISE is a documentary theatre piece by Mikki Jordan about homelessness in Portland, now live-streaming from CoHo Theatre. In any climate, this show would be a powerful call to action. In the current one, it creates a moral imperative.
---
BWW Interview: Fertile Ground Festival Managing Director Dré Slaman

September 12, 2020

Fertile Ground 2021, which takes place Jan. 28 - Feb. 7, will a virtual, curated festival. To learn more about what both artists and audiences can expect, I spoke with managing director Dré Slaman.
---
BWW Review: CLAUDIA, A VIRAL LOVE STORY at Profile Theatre

July 4, 2020

Profile Theatre is the first Portland theatre to dive into the audio drama genre with CLAUDIA, A VIRAL LOVE STORY, available as a five-episode podcast.
---
BWW Review: Portland Center Stage Play at Home: Short Plays by Anya Pearson, E.M. Lewis, Josie Seid, and Sara Jean Accuardi

June 26, 2020

Portland Center Stage recently joined Play at Home, a national theatre project where playwrights write short plays for us non-actor folks to perform at home. PCS commissioned four plays from local playwrights as part of the project. The scripts can all be downloaded on the PCS website, and two of them have videos of actors reading the scripts.
---
BWW Feature: PDX THEATRES OFFER AUDIO PLAYS, STREAMING FESTIVALS, AND ACTIVITIES TO DO AT HOME

June 17, 2020

With shows on hold, theatres have started to explore non-traditional ways to connect with audiences. Here's what's new.
---
Merideth Kaye Clark and Jenn Grinels to Live Stream Siren Songs Concert - May 7, May 28, June 9

May 4, 2020

Merideth Kaye Clark and Jenn Grinels' new folk album drops on May 29th.
---
Portland Theatre Artists Launch Digital Content Initiatives

April 5, 2020

Just because theatres are closed doesn't mean we can't have theatre! Here are some fun initiatives from Portland's awesome theatre artists.
---
How You Can Help PDX Theatre Right Now
March 27, 2020
---
BWW Review: EVERYTHING YOU TOUCH at Theatre Vertigo
March 5, 2020
---
BWW Review: PIPELINE at Portland Playhouse
March 4, 2020
---
BWW Review: INDECENT at Artists Repertory Theatre and Profile Theatre
March 1, 2020
---
BWW Review: THE FOUND DOG RIBBON DANCE at CoHo Productions
February 22, 2020
---
BWW Review: JAMES X at Corrib Theatre
February 20, 2020
---