Kevin Pollack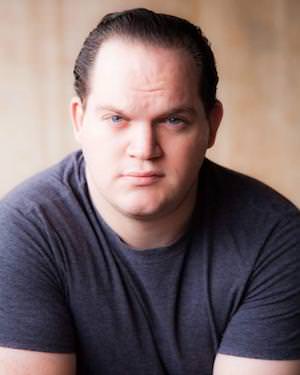 Kevin Pollack is a singer/actor/songwriter from Chicago. Other than working for BroadwayWorld, Kevin is a booking agent and started his own publication called Rock Chicago Magazine. He's received critical acclaim for his portrayals of rock icon Joe Cocker and film critic Roger Ebert in Chicago.
MOST POPULAR ARTICLES
LAST 30 DAYS
LAST 365 DAYS
BWW Review: Santana Brings Down House of Blues with Electrifying Performance

October 4, 2018

For anyone who hasn't been to a Santana concert in their lives, do yourself a favor and do so. I've now seen Santana 5 times and each time I've seen Carlos Santana and his crew, they sound better and better. Being from Chicago, all the times I've seen him, I've been there. This time around, since I was in Las Vegas, NV, I thought why not check out his show as part of his residency at the House of Blues at Mandalay Bay.
---
BWW Interview: Lori & Don Chaffer of Nashville-Based Duo Waterdeep Discuss New Musical 'The Unusual Tale of Mary & Joseph'

December 28, 2017

Nashville based duo, Don & Lori Chaffer have been making music together for a long time. With over 15 full-length albums under their belt, they continue to write and record music and, as of the last 10 years, musicals. Yep musicals.
---
BWW Review: Broadway's Bart Shatto Belts Out One Showstopper After Another at The Rrazz Room

September 21, 2017

Bart Shatto is a star performer. I first heard Bart with the famed theatrical-rock group The Trans-Siberian Orchestra. He's sung on a couple of their recordings, but toured the country with them for many years, notably singing the songs Old Town Bar seen below. Then I first saw Bart while he played Bud in Marriott Lincolnshire Theatre's fantastic production of The Bridges of Madison County. But Shatto is not only from the world of rock, but the world of theatre, performing in many shows on Broadway & Touring shows including The Civil War, Hands on A Hardbody and Dracula. Shatto also played the pivotal role of Jean Valjean in the Broadway & Touring cast of Les Miserables and played Gus/Growltiger in the National Tour of Cats.
---
BWW Interview: Broadway & West End's Alfie Boe Talks 'Classic Quadrophenia', Michael Ball and Les Miz

August 31, 2017

Alfie Boe is best known for his internationally critically acclaimed performances as Jean Valjean in the musical Les Miserables, playing the role in the Queen's Theatre in London, the Les Miserables: 25th Anniversary Concert in October 2010, and in the Broadway revival. He has been playing the lead role in Finding Neverland on Broadway beginning March 29, 2016. As well, Boe shared a Tony Award with the other members of the ensemble cast of Baz Luhrmann's 2002 revival of La boheme in 2003. He has sold over one million albums in the U.K.
---
BWW Interview: Broadway's Bart Shatto Talks Upcoming Concerts and Singing with Trans-Siberian Orchestra

August 21, 2017

For those of you who don't know who Bart Shatto is, you will soon. From the stages of Broadway, where he played the pivotal role of Jean Valjean in Les Miserables, to packed arenas on tour with the Gold/Platinum selling rock-symphonic band, The Trans-Siberian Orchestra, Bart has delighted audiences with his magnificent talents.
---
BWW Interview: The 'New' Mr. Las Vegas, Frankie Moreno Talks 'New Las Vegas' & Songwriting Career

August 15, 2017

If you go to Las Vegas, there is one act you definitely need to catch and his name is Frankie Moreno. As a child prodigy on the piano and a gifted multi-instrumentalist, Frankie was first introduced to American audiences at the age of ten with his debut on CBS's "Star Search". Since then, named "Las Vegas Headliner of the Year" three times, Frankie has been wowing audiences from coast to coast performing his own brand of piano-pounding Rock n' Roll.
---
BWW Review: MCC'S Moon Over Buffalo Brings Out the Laughs and Comedy to McHenry

June 22, 2017

In the McHenry County area, there's always such great theatre going on, and that's what I got when I went to see McHenry County College's hilarious production of Ken Ludwig's Moon Over Buffalo directed by the wonderful Regina Belt-Daniels.
---
BWW Interview: Reduced Shakespeare Company's Reed Martin & Teddy Spencer Talk New Shakespeare Show

May 3, 2017

Since its pass-the-hat origins in 1981, the Reduced Shakespeare Company has created ten world-renowned stage shows, two television specials, several failed TV pilots, and numerous radio pieces, all of which have been performed, seen, and heard the world over. The company's itinerary has included stops off-Broadway, at the White House, the Kennedy Center, Lincoln Center, London's West End, Seattle Repertory Theatre, American Repertory Theatre and Montreal's famed Just For Laughs Festival, as well as performances in Israel, Australia, New Zealand, Hong Kong, Japan, Malta, Singapore and Bermuda, plus countless civic and university venues throughout the USA, the UK, and Europe.
---
BWW Interview: Hollywood Legend Jack Lemmon's Son Chris Lemmon Talks New One-Man-Show

May 3, 2017

In 2015, Lemmon adapted his 2006 tribute to his father, A Twist of Lemmon, to the stage. The show, which Lemmon has performed all around the United States, follows the relationship between Lemmon and his father as seen through his father's eyes.
---
BWW Interview: Emmy-Award Winner William Daniels Talks Playing Mr. Feeny, KITT & Dr. Craig

April 20, 2017

Many fans may remember William Daniels from TV on shows like Boy Meets World (Mr. George Feeny), St. Elsewhere (Dr. Craig), Night Rider (KITT) and the Broadway cast and film of the first historical musical of our founding fathers, 1776 (John Adams).
---
BWW Interview: Scott Stapp of Creed Discusses New Band Art of Anarchy & More!

April 13, 2017

Scott Stapp is a singer, songwriter, and musician, known as the lead vocalist and lyricist of rock bands Creed and Art of Anarchy. He also has two solo albums: The Great Divide (2005) and Proof of Life (2013).
---
BWW Interview: Broadway's Liz Callaway Talks Concert Tour, Anastasia & More!

April 10, 2017

Broadway's Liz Callaway recently returned home to her native Chicago to perform her concert 'Broadway and Beyond' at the Metropolis Performing Arts Center. BWW's Kevin Pollack sat down with Liz to talk about her career, family and more! Listen to the interview here!
---
Lincoln Hall Presents Live Celebration of Joe Cocker's MAD DOGS & ENGLISHMEN, 4/20

April 7, 2017

Lincoln Hall presents a celebration and re-creation of the entire groundbreaking 1970 live album and tour, MAD DOGS & ENGLISHMEN on Thursday, April 20th. Serving as a dedication to Joe Cocker and Leon Russell, the show will be recreated with the exact 20-piece personnel from the original tour including a full choir, two drum kits, horn section, piano and Hammond B3, two guitars, and more.
---
Ravina Announces 2017 Summer Season

March 15, 2017

James Levine, Christoph Eschenbach, Gustavo Dudamel, Susanna Malkki, Kent Nagano, a "virtual" Esa-Pekka Salonen, and three conductors making Chicago Symphony Orchestra debuts take the podium.
---
BWW Interview: Sirius XM's Seth Rudetsky Talks Concert for America

March 13, 2017

Tickets are on sale now for the March CONCERT FOR AMERICA: STAND UP, SING OUT! Featuring Chita Rivera, Melissa Manchester, Alice Ripley, Ana Gasteyer, the Chicago cast of Hamilton, Sharon Gless, Lynne Jordan, Marya Grandy and Emily Bear, the third edition of CONCERT FOR AMERICA will take place on Monday, March 20 at 8pm at the Auditorium Theatre of Roosevelt University in Chicago (50 E Congress Parkway).
---
BWW Interview: Singer/Songwriter Livingston Taylor Chats New Album, Teaching & More

March 13, 2017

For those of you that aren't familiar with Connecticut-born singer/songwriter Livingston Taylor, you should familiarize yourself with him.
---
BWW Review: Chicago Voices Concert Brings Out the All-Stars

February 13, 2017

The stars aligned on Saturday, February 4th for the Chicago Voices Concert at the Lyric Opera's Civic Opera House in Chicago. The concert is a one-night-only, mixed genre event that celebrates the city's diverse vocal music heritage in a spirit of unity and collaboration.
---
BWW Interview: Joshua Henry Talks Leaving Chicago's HAMILTON, Upcoming Solo Album & More

January 10, 2017

For Joshua Henry, 2017 seems to be his year, as he says in this EXCLUSIVE interview following his 2 solo shows at Schubas Tavern in Chicago. He was joined by some friends from Chicago's cast of Hamilton including Ari Afsar (Eliza), Chris De'Sean Lee (Lafayette/Jefferson) and Samantha Marie Ware (Peggy/Maria Reynolds) singing backup for him. There were also other cast members in the audience including Tony winner Karen Olivo (Angelica), Jose Ramos (John Laurens/Phillip Hamilton) and some other members of the ensemble cheering their friend on.
---
BWW Interview: Aussie Sensations The Living End Talk New Album

November 15, 2016

The Living End are an Australian punk rock band, which formed in 1994. Since 2002 the line up consists of Chris Cheney (vocals, guitar), Scott Owen (double bass, vocals) and Andy Strachan (drums). The band rose to fame in 1997 after the release of their double A-sided single, 'Second Solution' / 'Prisoner of Society', which peaked at No. 4 on the ARIA Singles Chart. They have released six studio albums and two reached the No. 1 spot on the ARIA Albums Chart: self-titled album (12 October 1998) and State of Emergency (4 February 2006). They have also gained chart success in the United States and United Kingdom.
---
Soul Sensation Remember Jones Announces 10th Anniversary Revival of BACK TO BLACK; Playing 5 Cities with 15-Piece Orchestra

November 15, 2016

National soul sensation Remember Jones fronts a 15-piece orchestra in back to BACK TO BLACK, a revival and re-creation of the entire 2006 Grammy-award winning, Amy Winehouse album Back to Black, in celebration of the album's 10th anniversary and commemorating 5 years of Amy Winehouse's tragic passing.
---
1