Jerri Shafer - Page 21
Jerri has loved taking photos all her life and was always the one in the family who took everyone's picture. After her daughter was born, Jerri started scrapbooking and she became interested in taking better pictures for her scrapbooks. Then after her daughter started an interest in musical theatre, Jerri started taking pictures of the shows and developed a love for musical theatre as well. She has been seen snapping pics at many theatres around Columbus and surrounding areas. To see more of Jerri's work, visit http://jams.smugmug.com
MOST POPULAR ARTICLES
LAST 30 DAYS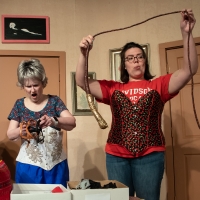 Photos: First look at Theatre's NANA'S NAUGHTY KNICKERS
Posted: Sep. 8, 2021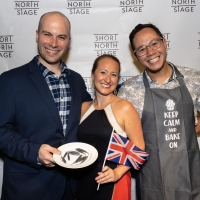 Photos: Inside Short North Stage's NOISES OFF VIP OPENING NIGHT GALA
Posted: Sep. 4, 2021


Photos: Inside New Vision Dance Company's #SAVETHEARTSII SHOWCASE
Posted: Aug. 23, 2021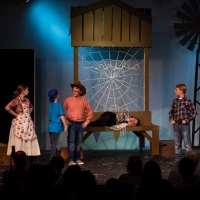 Photos: First look at Hilliard Arts Council's CHARLOTTE'S WEB
Posted: Sep. 18, 2021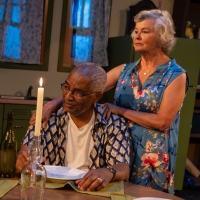 Photos: First look at Red Herring Productions' THE CHILDREN
Posted: Aug. 25, 2021


Photos: First look at Evolution Theatre Company's THE PUPPET QUEERS OF COLUMBUS THROW A (BENE)FIT!
Posted: Sep. 3, 2021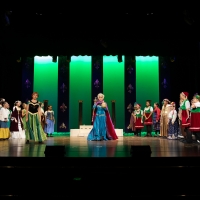 Photos: First look at MTVarts' FROZEN KIDS
Posted: Sep. 17, 2021


LAST 365 DAYS
Photo Coverage: First look at Eastland-Fairfield Career & Technical Schools Performing Arts' THE MEETING
Posted: Feb. 12, 2021


Photo Coverage: First look at THE ROCKY HORROR SHOW at the Garden Theatre
Posted: Oct. 15, 2020


Photos: First look at Hilliard Arts Council's SOMETHING ROTTEN
Posted: Jul. 9, 2021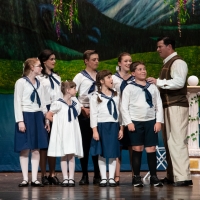 Photos: First look at MTVarts' THE SOUND OF MUSIC
Posted: Jul. 8, 2021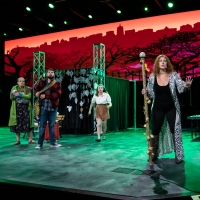 Photo Coverage: First look at New Albany Community Playhouse's INTO THE WOODS
Posted: Jun. 24, 2021


Photo Coverage: First look at Curtain Players' REST ASSURED
Posted: Feb. 4, 2021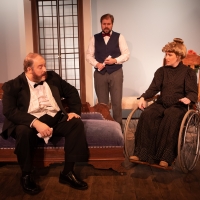 Photo Coverage: First Look at Red Herring Productions' A BETTER AND NOBLER MAN
Posted: Jan. 20, 2021


Photo Coverage: Inside Imagine's First Annual Tony Watch Party

June 8, 2015

What better way to celebrate the Tony Awards than with your fellow theatre nerds! A special free event, Imagine Productions hosted the First Annual Tony Awards Watch Party on Sunday, June 7, at Wall Street Night Club.
---
Photo Coverage: First Look at Standing Room Only's THE FANTASTICS

June 6, 2015

The Fantasticks tells the story of neighboring families who stage a feud to contrive a marriage between their children. All does not go well in this comic conspiracy, and each character must come to terms with reality of their actions in the light of day. This classic musical featuring songs such as Try to Remember, They Were You, and Soon It's Gonna Rain has been delighting audiences for 50 years!
---
Photo Coverage: Inside Available Light's 2015-2016 Season Announcement Party

May 29, 2015

Friends and fans gathered to hear Matt Slaybaugh and Available Light Company Members announce next year's exciting season and hear all the surprises that are in store for AVLT's 10th Anniversary year!
---
Photo Coverage: First Look at Machinery of Night Company's SPRING AWAKENING

May 28, 2015

Set in late-19th century Germany, the angsty rock musical adaptation of the seminal play tells the story of teenagers discovering the inner and outer tumult of teenage sexuality. Book and lyrics by Steven Sater, music by Duncan Sheik, based on the play by Frank Wedekind.
---
Photo Coverage: First Look at Evolution Theatre Company's YANK! THE MUSICAL

May 27, 2015

YANK! explores what it means to be a man, and what it is to fall in love and struggle to survive in a time and place where the odds are stacked against you. Suffused with songs (swing, big band, boogie-woogie) it explores what stories get told in wartime, and how WWII became the great catalyst in bringing gay men and women together. While all the characters in Yank! are fictional, all of the situations and viewpoints come directly from memoirs and oral histories of gay (and straight) service members who took part in WWII.
---
Photo Coverage: First Look at Gallery Players' THE FARNSWORTH INVENTION

May 11, 2015

It's 1929. Two ambitious visionaries race against each other to invent a device called 'television.' Separated by two thousand miles, each knows that if he stops working, even for a moment, the other will gain the edge. Who will unlock the key to the greatest innovation of the 20th century: the ruthless media mogul, or the self-taught Idaho farm boy? The answer comes to compelling life in The Farnsworth Invention, the play from Aaron Sorkin, creator of The West Wing.
---
Photo Coverage: First Look at CATCO is Kids' HONK!

May 1, 2015

When Ugly hatches, the other animals are quick to notice that he doesn't look like any of his darling duckling siblings. His journey of self-discovery teaches them tolerance and ultimately celebrates the fact that being different is not so bad.
---
Photo Coverage: First Look at Columbus Children's Theatre's BEAUTY AND THE BEAST

April 30, 2015

Step into the enchanted world of Broadway's modern classic, Disney's BEAUTY AND THE BEAST, based on the Academy-Award winning animated feature. You will be transported to the heart of provincial life in a lovely French town. When Maurice becomes lost in the woods on the way to the fair, he seeks shelter in an old castle, but the master of the castle is a horrible beast who takes him captive. Maurice's daughter, Belle, must then give up her freedom to save his life. Belle's taming of the unfortunate Beast and his ultimate transformation back into a handsome prince enthralled Broadway audiences for over 13 years. This 'tale as old as time' is filled with hope and lessons of kindness.
---
Photo Coverage: Sneak Peek at Imagine Theatre's XANADU

April 28, 2015

Xanadu follows the journey of a magical and beautiful Greek muse, Kira, who descends from the heavens of Mt. Olympus to Venice Beach, California in 1980 on a quest to inspire a struggling artist, Sonny, to achieve the greatest artistic creation of all time - the first ROLLER DISCO! (Hey, it's 1980!) But, when Kira falls into forbidden love with the mortal Sonny, her jealous sisters take advantage of the situation and chaos abounds.
---
Photo Coverage: Sneak Peek at Little Theatre Off Broadway's GREAT AMERICAN TRAILER PARK MUSICAL

April 24, 2015

There's a new tenant at Armadillo Acres-and she's wreaking havoc all over Florida's most exclusive trailer park. When Pippi, the stripper on the run, comes between the Dr. Phil-loving, agoraphobic Jeannie and her tollbooth collector husband-the storms begin to brew. This comic fable about women in a Florida trailer park and their no-account men is bawdy and outlandish, and will have you laughing in the aisles.
---
Photo Exclusive: Inside the First Annual Central Ohio Theatre Conference - Benj Pasek & Justin Paul, Kate Rockwell & More!

April 13, 2015

The first annual Central Ohio Theatre Conference is an event for theatre fanatics to learn, discuss, and celebrate theatre. Presented by the Central Ohio Theatre Roundtable, the conference featured a slew of educational breakout sessions designed for both performers and producers/directors, discussions and performances with Broadway super stars, and an expo where patrons can learn about theatre in their community.
---
Photo Coverage: First Look at Short North Stage's A CHORUS LINE
April 8, 2015
---
Photo Coverage: First Look at Art College Prep Academy's 9 TO 5: THE MUSICAL!

March 27, 2015

The Arts and College Preparatory Academy presents 9 to 5: The Musical on Friday, March 27th and Saturday March 28th at 7:00 pm.
---
Photo Coverage: First Look at Gina Handy and Andrea Morales in Magnolia Theatre Company's Debut Production of PARALLEL LIVES

March 27, 2015

Parallel Lives is performing March 26th & 27th in the Garden Room of Short North Stage at 8:00 pm.
---
Photo Coverage: First Look at Michael Billups, Scott Foltz and More in King Avenue Players' FOREVER PLAID

March 26, 2015

King Avenue Players is proud to present the hit musical Forever Plaid on March 26, 27 and 28. Show times are nightly at 7:30pm, and a 3:00pm matinee on March 28.
---
Photo Coverage: Sneak Peek at Columbus Moving Company & Zoot Theatre Company's PUPPETS

March 25, 2015

Columbus Moving Company, the resident dance company at Short North Stage, collaborates with Zoot Theatre Company of Dayton on a premiere performance that combines Zoot's puppetry with CMCo's movement; this new work will present a modern fable in an exciting and innovative visual journey. Check out a sneak peek below!
---
Photo Coverage: Sneak Peek at The Ohio Educational Theatre Association's SPRING AWAKENING

March 23, 2015

The annual All-Ohio Show is one of the most exciting projects that the Ohio EdTA offers to Thespians in Ohio. Each Thespian troupe may send up to six registered, inducted Thespians to audition for the cast and six registered, inducted Thespians to interview for crew positions. Once chosen, cast and crew only have three rehearsal/build weekends and one and a half days of tech/dress rehearsals in which to create an amazing production. The All-Ohio show is the featured opening show of the Ohio EdTA State Conference. The All-Ohio show intends to provide participating students with the experience of working on an advanced level of theatrical production. Involvement in the All-Ohio show is a special honor for the participants and schools, as well as an unforgettable experience for everyone involved.
---
Photo Coverage: First Look at Axis Nightclub's RENT - Michael Manter, Ryan Richmond, Carolyn Cutri and More!

March 19, 2015

Axis Nightclub will present RENT (Book, Music and Lyrics by Jonathan Larson) March 19, 20, 21, 22, 26, 27, 28, 29 at 8pm. Check out a first look below!
---
Photo Coverage: Inside the 2015 JEBBY Awards

March 15, 2015

Local actor and theatre lover Jeb Bigelow hosted the biggest cast party in Columbus at the Bluestone on March 13, 2015. Check out an exclusive look at the red carpet and event below!
---
Photo Coverage: Sneak Peek at SRO Theatre Company's HAIR

March 13, 2015

SRO's Hair is performing at the Columbus Performing Arts Center, 549 Franklin Ave., Columbus, OH 43215. Performances run March 6th to March 15th. Friday & Saturday @ 8:00 pm, Sunday @ 2:00 pm.
---
« prev 1 … 18  19  20  21  22  next »