Annette Stolt - Page 10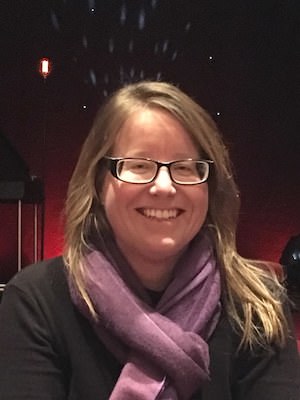 Annette Stolt is from Stockholm Sweden and works as a CFO at an organization to distribute remuneration for copyrights to screenwriters, singers, musicians, composers, actors, writers, directors and photographers for their work broadcasted on TV. She loves musicals, plays and concerts and see as much as she can in Stockholm and throughout Sweden. At least a couple of times a year she travels to London to get updated on West End shows. She thinks that even if you do not know the language in a country you visit you can always enjoy a musical and for example seen Mamma Mia in Japanese in Tokyo. She has been writing for BWW since 2017 and enjoys sharing with the readers what is going on at the stages in Sweden as well as what happens to great Swedish musical artists. 
MOST POPULAR ARTICLES
LAST 30 DAYS
ABBA IS BACK - ABBA Voyage Concert Experience Coming in 2022
Posted: Sep. 2, 2021


JESUS CHRIST SUPERSTAR Arena Tour Comes To Sweden In 2022
Posted: Aug. 25, 2021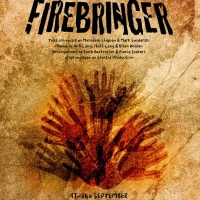 FIREBRINGER at Alias Teatern, Stockholm Sweden
Posted: Aug. 31, 2021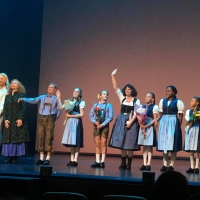 BWW Review: SOUND OF MUSIC at Stadsteatern, Stockholm
Posted: Aug. 31, 2021


PER GESSLE On Tour
Posted: Sep. 2, 2021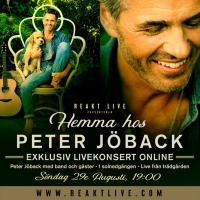 PETER J?BACK To Stream Live Concert From His Garden
Posted: Aug. 24, 2021


LAST 365 DAYS
ABBA IS BACK - ABBA Voyage Concert Experience Coming in 2022
Posted: Sep. 2, 2021


TV4 Hosts DON'T STOP THE MUSIC Fundraising Gala For Musicians and Artists
Posted: Jan. 30, 2021


BWW Review: CAMERA, THE INGRID BERGMAN MUSICAL at Kulturhuset Spira
Posted: Sep. 29, 2020


KRISTINA IN CONCERT at Dalhalla 13 of August 2022
Posted: Apr. 23, 2021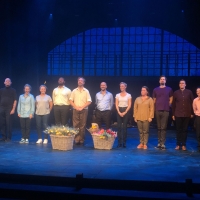 BWW Review: COME FROM AWAY at ?stg?tateatern
Posted: Sep. 25, 2020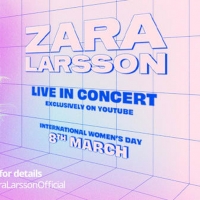 ZARA LARSSON FREE LIVE STREAM CONCERT at YouTube 8th of March at 20:00 CET/7 PM GMT
Posted: Mar. 8, 2021


LATE NIGHT CONCERT WITH PER GESSLE at TV4 Play for free
Posted: Dec. 16, 2020


BWW Review: RAOUL - THE MUSICAL ABOUT RAOUL WALLENBEG at Spira
July 1, 2018
---
BWW Preview: BRIDGES OF MADISON COUNTY at Maximteatern
July 1, 2018
---
BWW Previews: JESUS CHRIST SUPERSTAR - PREDOMINATLY FEMALE CAST at Eric Ericson Concert Hall
June 30, 2018
---
BWW Review: STOP THE WORLD . I WANT TO GET OFF at Parkteatern

June 30, 2018

One of the best Theater experience in Stockholm each summer is the Open Air Theaters. The coucil founded 'Stadsteatern' moves out to various parks as 'Parkteatern' during the summer months and have a variety of plays, music events, children plays and each one on musical. This year it is Leslie Bricusse and Anthony Newley's 'Stop the World - I Want To Get Off'.
---
BWW Previews: MED HJÄRTAT SOM INSATS at Cirkus

May 22, 2018

On September 20, Peter Joback's show 'Med Hjartaat Insats' (With the heart at stake) has premiere at Circus in Stockholm. It has now been revealed the seven people who will create magic together with Peter in the 'circusmanegen' this fall. Peter himself has chosen his dream cast that will complement him in this pop theater. It is a multi-faceted ensemble with seven colorful artists, where everyone has something unique to add to the show. Let us introduce Marianne Morck, Jens Hulten, Elin Konig Andersson, Gunilla Backman, Frida Öhrn, Karl Noremo and Daniel Mauricio.
---
BWW Previews: OPEN AIR THEATRE SUMMER PROGRAM at Open Air Theatre

May 22, 2018

During summer most theatres are closed in Sweden but instead the open air theatres opens. In Stockholm the communal theatre brings musicals, plays and music events to different stages around Stockholm as Parkteatern, and it is for free! It is very popular so be there on time in order to get a seat. People bring hampers or buy something to eat from the food truck while they wait for the show to start.
---
BWW Review: THE LAST 5 YEARS at TeaterStudio Lederman
April 13, 2018
---
Video: PETER JÖBACK 'THE MASK'

April 8, 2018

The Video to the new single The Mask by Peter Joback has now be released.
---
BWW Previews: ON THE TOWN at Spira

April 8, 2018

Several of the country's leading dancers and musical artists stand on stage together with Jonkoping's Sinfonietta when the Broadway Music On the Town comes to Scandinavia and the Spira Culture House for the first time. There will be lots of dance, humor and music on a colorful exploration in The Big Apple - a city that never stops!
---
'THE MASK' NEW SINGLE WITH PETER JÖBACK

April 6, 2018

Now he throws the mask. On March 31, Peter Joback finished his triumph on Broadway, where he had the prestigious title role in 'The Phantom of the Opera' when this work celebrated for 30 years on Broadway.
---
BWW Review: MY FAIR LADY at Stadteatern
April 1, 2018
---
BWW Review: HEISENBERG at Scala Teatern

March 20, 2018

The play Heisenberg by Simon Stephens opened at the Manhattan Theater Club on June 3, 2015 and in 2016 moved to Samuel J Friedman's Theater It was played in London in 2017. It opened the 26th of January at Scala Theatre in Stockholm and will play he until March 24th. I haven't seen the play in English so I can't compare it with its original. Translations is made by Lucia Cajchanova.
---
BWW Review: GODSPELL at Skandiascenen Cirkus

March 17, 2018

Godspell by John-Michael Tebelak and Stephen Schwartz. and was played for the first time in 1971. It's from the same era as Hair and Jesus Christ Superstar, and to some extend it is mix of both of them.
---
BWW Preview: GHOST THE MUSICAL at China Theaten

March 6, 2018

Today I was invited to a special press day at China Theatre when they announced the cast to Ghost the Musical. The show was hosted by Kattis Ahlstrom, a well know Swedish TV host. For some time we been discussing who we wanted to be in the cast and I was so happy to hear that it was my dream team for the roles of Sam and Carl. And the rest of the cast is absolutely fantastic as well.
---
MED HJÄRTAT SOM INSATS at Cirkus

February 15, 2018

Peter Joback is currently playing Phantom in Phantom of the Opera at The Majestic Theatre on Broadway and will continue till the end of March. He will then go home to Sweden where his next major project just been announced.
---
BWW Review: CAMERA - THE INGRID BERGMAN MUSICAL at Östgötateatern, Linköping

February 10, 2018

Ingrid Bergman is the most successful Swedish actress ever and during her lifetime she won 3 Academy awards. Which is a very rare achievement for any actor or actress. She was a very strong woman and took control over her career in a way which was not common at that time. The story of her life has inspired Staffan Aspegren and Jan-Erik Saaf to write a musical about a part of her life. The world premier of the musical was the 9th of February at Östgotateatern in Linkoping, Sweden.
---
BWW Review: GENTLEMANNEN (THE GENTLEMAN'S HANDBOOK IN LOVE AND MURDER) at Oscars

January 31, 2018

In 2014 the musical A Gentleman's Guide to Love and Murder won 4 Tony awards of which one was for the best musical. It won in contest with musicals like Aladdin and Beautiful - the Carol King Musical. As I seen both of them and really liked them. I had quite high expectations on 'Gentlemannen' as it is called in Swedish when I saw the dress rehearsal the 24th of January at Oscars Theatre in Stockholm.
---
BWW Review: THE ADVENTURE OF ALADDIN at Stockholm Waterfront

January 4, 2018

During Christmas and New Year it is tradition in many countries to have special family musicals, pantos or plays, and that is the case in Sweden as well. It is normal either based one of the book by children author Astrid Lindgren or a well know fairy tale. The producer team Dr se&Norberg has this year chosen 'The Adventure of Aladdin'. I don't think the story need any further presentation as Disney made a film of it several years ago and the musical is running on Broadway and West End. Everyone know the story about Aladdin who finds the magic lamp and reveals the genie it in and is granted 3 wishes. However, Dr se&Norberg has taken the traditional story and creates a new musical with 12 newly written songs (music by Martin Landh and lyrics by Robert Dr se). They also change the names on some characters and add some new. The musical had it's opening night on boxing day in Stockholm and will play in Stockholm some more dates and then tour around Sweden. As it is a touring musical the scenery and technical effects has to be less advance than what you find in Disneys musical. No flying carpet, but instead a very clever solution with a tuctuc with a driver and the carpet on top. So the carpet is 'alive' which add a fun character to the story. The carpet is named Zlatan and was played by Bill Sundberg on the evening I saw it. He alternates with Mattias Olofsson.
---
BWW Preview: AS IT IS IN HEAVEN at the Oscars Theatre, Stockholm

December 29, 2017

The Swedish film As It Is In Heaven, which was nominated to Best Foreign Language Film in 2005, has been adapted to a musical which will have it's opening night the 13th of September 2018 at the Oscars Theatre in Stockholm, Sweden.
---
BWW Review: THE PHANTOM OF THE OPERA at Goteborgsoperan

December 20, 2017

I've seen The Phantom of the Opera around 25 times and it's really one of my favorite musicals. The music is amazing, the clothes are wonderful and the storyline is classic with the beauty and the beast, the hero. The fragile Christine, who is abducted by the horrible phantom but rescued by her youth love but the fragile side of the Phantom is shown and she is torn between them. It has been played the same way since 1986 and Andrew Lloyd Webber and The Really Useful Group have kept firm in how it gets played and staged, by who, where and when. But when the Finnish National Opera was going to play it, they got permission to make a new adoption of it. The creative team, Tiina Puumalainen director, ??Teppo J rvinen scenographer, Marjaana Mutanen, costume designer, Osku Heiskane choreographer, Teemu Nurmelin light designer and Andreas 'Stanley' L nnquist and Sakari Kiiski sound designer, create a totally reworked musical. It started playing in Finland and was transferred the 23rd of September 2017 to Sweden and the Opera in Gothenburg. As I wanted to see Fred Johanson as the Phantom and John Martin Bengtsson as Raoul, I had to find a date when they played in the same performance, and the date was set for December 9th. Before I saw it, I had seen some pictures that appear on the website and in press and I have to say that I was both excited and curious about what to expect. I've seen the musical so many times so it feels like I know every sequin on the fantastic dresses and when an eyebrow is to be raised so it was with mixed feelings I booked the ticket. Should I like the changes or not? I had no doubt that Fred and John Martin would deliver as I seen them several times. Fred lastest in Sunset Boulevard on West End in London. The same role as he did on Broadway this year with Glenn Close. John Martin was understudy to both The Phantom and Raoul in Stockholm this year and I had the privilege to see him as Phantom. Both has absolutely amazing voices. But for the new adoption I was not sure...
---