Review: Shrewd Productions' THE REVOLUTIONISTS - Where the Women Reign
My general lament about the dearth of productions that feature juicy roles for women can be laid to rest, for this season, at least. Maybe this season I've just tripped over the several noteworthy plays by female playwrights and shows that feature strong female leads in general, or there really is more happening here than usual. I hope it's the latter. From En Route's DEAD MAN'S CELL PHONE to the Farewell Tour of MAMMA MIA, plays centered around strong women characters are dotting our theatrical landscape in equal measure with the opposite gender these days. Shrewd Productions offers an excellent production of Lauren Gunderson's THE REVOLUTIONISTS as another production that supports my entirely unscientific theory.
Made up of a quartet of the boldest women known during the Reign of Terror in France, Gunderson's brutal comedy concerns playwright and political activist Olympe De Gouge (Sarah Marie Curry) who may or may not be dreaming about the subjects of her next play. They include the Haitian freedom fighter Marianne Angelle (Valoneecia Tolbert) Jean Paul Marat's assassin Charlotte Corday (Griselda Silva) and former Queen (and fan of ribbons) Marie Antoinette (Shannon Grounds). Desperate to have their stories told in the heroic way they perceive warrants their circumstances, each of these historical figures has come to Olympe to have her memorialize them in some appropriate literary and historical fashion: powerfully, authentically, hell, to have their stories told at all. Is De Gouge imagining this in her desperate attempt to overcome writers block, and if she does create a piece about them should it be a musical, with puppets? (NO!) This is meta theatre at a delightful level. These women know they're characters in a story, and those characters are historically real women who must, Marianne tells Olympe, "be written down." At its most basic, THE REVOLUTIONISTS is a collective biography of De Gouge, Angelle, Corday and Marie Antoinette as perhaps seen through the strange dream of a feminist Wellesley grad student. In Gunderson's writing, we find them all both professorial and profane. But this play is so much more. It's also a story about feminism and art, herstory and oppression, fate and friendship.
This cast gives Gunderson's beautiful rendering of these historical figures the simultaneously authentic and hilarious and absurd but believable interpretation they fully deserve. Curry is simply radiant as De Gouge and Tolbert plays Marianne with an elegant understatement that is hard to detect as purposeful, it works so well. In a play so full of the expressive voices of oppression, it is all the more appropriate that a black woman is the most level headed, logical and natural leader of the four. Silva gives Charlotte Corday a bursting at the seams ebullience without over stepping bounds into hysteria. She's a perfectly impish little devil. Entering the foray, last but not least, Grounds as Antoinette is a breath of fresh ribbons. She makes Marie Antoinette actually likeable - lovable, in fact. The four comprise a beautiful ensemble, and their timing snaps and crackles. Director Rudy Ramirez makes the most of Gunderson's script and sculpts the fine talent of his cast with whip smart timing and pacing. These are critical pieces to the success of this production. On the evening I attended, the show waxed and waned, rose and fell, leapt and crouched exactly when and where it should. This is a very funny play that clearly ends tragically and it happens here seamlessly. And in the end, while tackling such big subjects as Women's Rights, the Reign of Terror, "the arts" and possible parallels between today's political climate and the French Revolution, THE REVOLUTIONISTS remains a chamber play of sorts, that is as about the intimacy and power of the relationships women share with each other.
There's little to report in the way of lighting and sound for this production, however, these are elements that played a critical part in perfecting the tone of this show. While infrequent, the changes that were made in lighting (Patrick Anthony) and sound (David De Maris) make a relevant contribution to the story. Chris Conard provides a set that does little more than suggest location, though it's clean and tasteful. Costuming is crucial, though, and Jennifer Rose Davis does a great job decking out the historical figures in this play. It should also be noted, that the pre-show music consisted only of the finest bad ass women singers and songwriters, and my theatre pal and I loved this.
Playwright Gunderson has given the four actresses playing these roles a gold mine of material to use, and they use it beautifully in this production. DirectoR Ramirez gives the show an enviable pace and plausibility. If every Reign of Terror turned out like this one (excepting the guillotine) I suspect we'd revolt more often.
THE REVOLUTIONISTS
Directed by Rudy Ramirez
For Shrewd Productions
at Santa Cruz Center for Culture, 1805 E 7th St., Austin
June 9-25, Industry Night Monday June 19th
Tickets at http://revolutionists.brownpapertickets.com/
Photo credit: Errich Petersen
| | |
| --- | --- |
| Vote Now for the 2022 BroadwayWorld Austin Awards | |
| voting ends in | |
Review: A SHERLOCK HOLMES CHRISTMAS at The Archive Theatre

December 2, 2022

This charming show brings on the holiday CHEER without screaming IT'S CHRISTMAS!!! did our critic think of A SHERLOCK HOLMES CHRISTMAS at The Archive Theatre?
---
Review: THE (ONE ACT) PLAY THAT GOES WRONG at Austin Playhouse

November 23, 2022

THE (ONE ACT) PLAY THAT GOES WRONG, five stars; Murder at Haversham Manor, one star, would not recommend. Well done, Austin Playhouse, well done.
---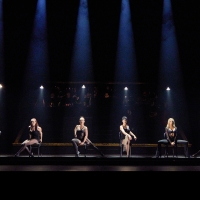 Review: CHICAGO THE MUSICAL Still Dazzles at Bass Concert Hall

November 3, 2022

What did our critic think of CHICAGO THE MUSICAL Still Dazzles
---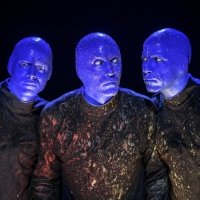 Review: BLUE MAN GROUP at Texas Performing Arts Center

October 30, 2022

Michael Dalen directs Blue Men Mike Brown, Meridian, Josh Wills, and Blue Man Captain Adam Zuick for the tour that bangs the drums at Bass Concert Hall.
---
Review: THE PACT at Jarrott Productions is a Sweet Deal For Austin

October 4, 2022

Langert's THE PACT is a fun launch for Jarrott Productions after a three year unplanned pandemic hiatus.
---