Photo Flash: SIMPLY SIMONE: THE MUSIC OF NINA SIMONE Continues Theatrical Outfit's 40th Season
Atlanta audiences are invited into the spellbinding life and legend of 20th century diva and icon, Nina Simone with Simply Simone: The Music of Nina Simone, directed and choreographed by Patdro Harris whose Fly at Theatrical Outfit mesmerized patrons a few seasons back. This revealing musical memoir plays March 23-April 15, 2017 continuing Theatrical Outfit's 40th Anniversary Season of Hope!
ABOUT THE PLAY
Simply Simone: The Music of
Nina Simon
e
By Robert Neblett and David Grapes
Directed and Choreographed by
Patdro Harris
Musical Direction by Chika Ma'atunde
March 23 - April 15, 2017 at the Balzer Theater at Herren's Prodigy. Superstar. Activist. Exile. One of the true divas of the 20th century, vocal powerhouse
Nina Simon
e defied classification and defined a generation. This musical revue lays bare the rich legacy of an American icon whose work spans genres from jazz to gospel to blues to Broadway to rock and roll and features such definitive classics as "I Loves You Porgy," "The Look of Love," "My Baby Just Cares for Me," and "Here Comes the Sun." Heart-melting and hopeful, Simone's spellbinding voice comes alive via four actresses in this incredibly soulful theatrical journey.
PERFORMANCE DATES & TICKETS*
Previews: March 23 and 24, 2017 at 7:30PM
Opening night: March 25, 2017 at 7:30PM
Regular performances: March 26 - April 15, 2017
Simply Simone is performed in two acts with an intermission. Performances are Wednesdays through Saturdays at 7:30PM and Saturdays and Sundays at 2:30PM. Tickets range from $20-$50 and may be purchased online at
www.theatricaloutfit.org
or by calling 678.528.1500. Group pricing is available. For info, email groupsales@theatricaloutfit.org. *Ticket prices are subject to availability. Fees and taxes apply. Order early for best pricing. COMMUNITY ENGAGEMENT EVENTS:
Downtown Dialogue - Saturday, April 1, post-matinee in the Balzer Theater at Herren's
Be downtown and join a panel of special guests in an open dialogue about the social and global themes in the show! Open to all patrons with a ticket to any performance of the current production. Page to Stage Talk Back, sponsored by Macy's - Friday, April 7, post-show
Representatives from the creative team/staff share how they moved the show from script to finished production. CAST
Chelsea Reynolds - Nina 1
Chani Maisonet
- Nina 2
Tina Fears
* - Nina 3
Marliss Amiea
* - Nina 4
Lydia Eku - understudy for Nina 1 and Nina 2
Vallea Woodbury
- understudy for Nina 3 and Nina 4 CREATIVE TEAM
Patdro Harris
- Director and Choreographer
Chika Ma'atunde - Musical Director
Kat Conley - Scenic Designer
Marci Rodgers - Costume Designer
Mary Parker
- Lighting Designer
MC Park - Properties Designer
Clifton Guterman
* - Associate Artistic Director, Casting Director
Kameron Neal Kearce - Assistant to the Director
Barbara Gantt O'Haley* - Stage Manager
*Member of
Actors' Equity
Association COMMUNITY PARTNERS: National Center for Civil and Human Rights, Decutur Book Festival, Compassionate Atlanta
THANK YOU TO SPONSORS: Fulton County Office of Cultural Affairs, Turner Broadcasting, City of Atlanta Mayor's Office of Cultural Affairs, Jackson Spalding, Grants to Green, Publix Super Markets Charities, The Metropolitan Atlanta Arts Fund
Photo Credit: Christopher Bartelski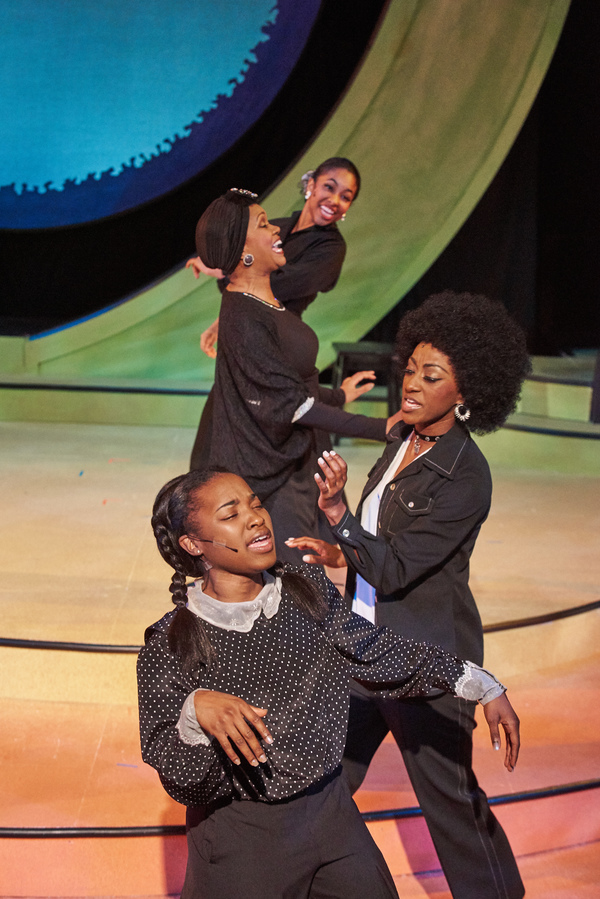 (foreground to background) Chelsea Reynolds,
Tina Fears
,
Marliss Amiea
and
Chani Maisonet
(left to right)
Chani Maisonet
,
Marliss Amiea
, Chelsea Reynolds and
Tina Fears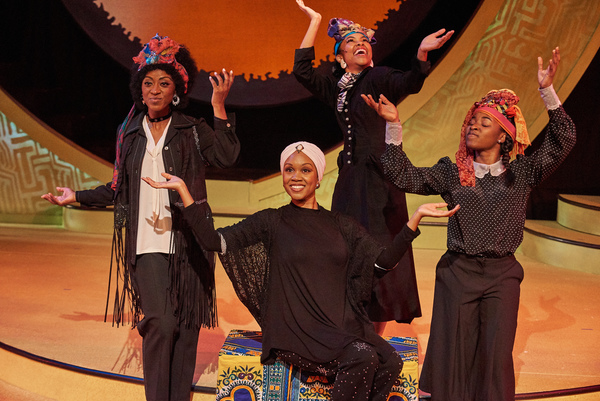 (left to right)
Tina Fears
,
Marliss Amiea
,
Chani Maisonet
and Chelsea Reynolds
Chani Maisonet
(bottom left), Chelsea Reynolds (bottom right),
Marliss Amiea
(top left) and
Tina Fears
(top right)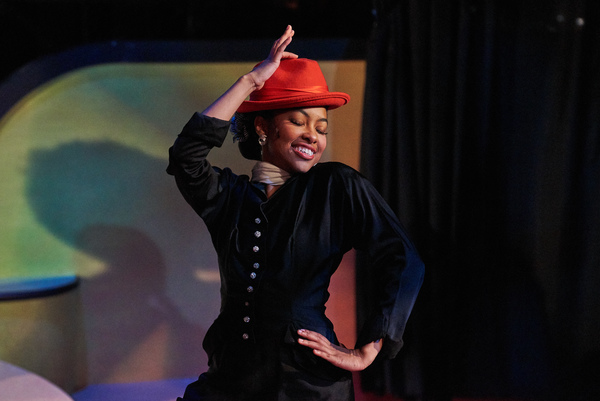 Chani Maisonet
Chelsea Reynolds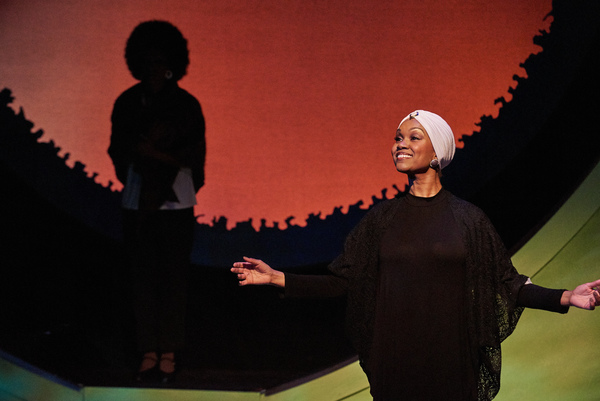 Marliss Amiea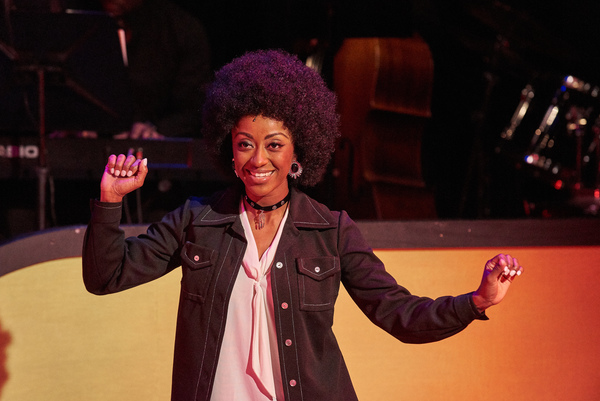 Tina Fears