MISS BENNET Returns To Theatrical Outfit For The Holidays

---------- Forwarded message ----------
From: Marketing <marketing@theatricaloutfit.org>
Date: Mon, Oct 29, 2018 at 10:00 AM
Subject: Smash Hit MISS BENNET Returns to Theatrical Outfit for the Holidays
To: newsdesk@broadwayworld.com

Smash Hit MISS BENNET Returns to Theatrical Outfit for the Holidays
Theatrical Outfit continues its 2018-2019 Season of Beauty with the return of our smash holiday hit, Miss Bennet: Christmas at Pemberley, Decatur native Lauren Gunderson and co-writer Margot Melcon's sparkling and romantic sequel to Jane Austen's Pride and Prejudice. This year, four new actors join the cast - three of whom will make their Theatrical Outfit debuts. "The Theatrical Outfit production doesn't miss a detail ... likely soon to be a holiday classic," says The Atlanta Journal-Constitution of Miss Bennet, which runs November 21 - December 23 downtown at The Balzer Theater at Herren's.
MISS BENNET: CHRISTMAS AT PEMBERLEY
by Lauren Gunderson and Margot Melcon
Directed by Carolyn Cook
November 21 - December 23, 2018

1815. English countryside. This Christmas, revisit your favorite Pride and Prejudice characters at Mr. and Mrs. Darcy's grand estate, Pemberley, as The Outfit's smash holiday hit sparkles to life once more. Mary Bennet, bookish and overshadowed by her sisters, must trust her heart and bloom when a curious visitor proves himself an intellectual match, kindred spirit, and possibly more. Bursting with modern wit and period style, this comedic sequel to one of the most beloved literary romances of all time will enchant Jane Austen fans, newcomers, and return guests alike.
2018 CAST
Amelia Fischer* - Mary Bennet
Jonathan Horne* - Arthur De Bourgh
Jasmine Thomas - Elizabeth Darcy
Justin Walker - Fitzwilliam Darcy
Jeanette Illidge* - Jane Bingley
Juan Carlos Unzueta* - Charles Bingley
Devon Hales* - Lydia Wickham
Stephanie Friedman* - Anne De Bourgh

CREATIVE TEAM
Carolyn Cook - Director
Seamus Bourne - Scenic Designer
Alex Riviere - Lighting Designer
Edwin Huertas - Assistant Lighting Designer
Elizabeth Rasmusson - Costume Designer
Rob Brooksher - Sound Designer
Kelsey Bailey - Properties Designer
Cara Reid - Vocal Coach
Barbara Gantt O'Haley* - Production Stage Manager
Alexis McKay - Assistant Stage Manager
Clifton Guterman - Associate Artistic Director/Casting Director

*Appearing through an Agreement between this theatre, Theatrical Outfit, and Actors' Equity Association, the Union of Professional Actors and Stage Managers in the United States.

PERFORMANCE DATES & TICKETS
Previews: Nov. 21, 2018 at 2:30PM; Nov. 23, 2018 at 7:30pm; Nov. 24, 2018 at 2:30pm
Opening night: November 24, 2018 at 7:30PM
Regular performances: November 25 - December 23, 2018
Weekday matinees: November 29 and December 13 and 20, 2018 at 11:00am
Pay What You Can industry performance: December 3, 2018 at 7:30pm

Theatrical Outfit's regular performances of Miss Bennet are Wednesdays through Saturdays at 7:30PM and Saturdays and Sundays at 2:30PM. Tickets range from $18-$51 and may be purchased online at www.theatricaloutfit.org or by calling 678.528.1500. Group pricing is available. For info, email boxoffice@theatricaloutfit.org. Ticket prices are subject to availability. Fees and taxes apply. Order early for best pricing.

Consider taking MARTA to Theatrical Outfit! The Peachtree Center station is only two blocks north on Peachtree Street - easily walkable.

PAGE TO STAGE TALKBACKS, sponsored by Macy's
Fridays, December 7 and 14, post-show
Representatives from the cast, creative team, and staff share how they moved the show from script to finished production.
MOTHER-DAUGHER HOLIDAY TEA
Upgrade your ticket to Miss Bennet, wear your best bonnet, and honor the British tradition of High Tea complete with sandwiches and cakes. Meet costumed cast members before or after our girl-power sequel to Pride and Prejudice. Call the Box Office, or visit the Miss Bennet show page for reservations.
Wednesday, November 21, 2018 at 1:15pm (pre-matinee) - Thanksgiving theme! $25
Saturday, December 15, 2018 at 1:15pm (pre-matinee) $25
Saturday, December 22, 2018 at 1:15pm (pre-matinee) $25 - SOLD OUT
Saturday, December 22, 2018 at 5:00pm (post-matinee; adult beverages served) $35
PUBLICITY AND PRODUCTION PHOTOS (when available) may be accessed and downloaded directly HERE.
THANK YOU TO OUR SPONSORS: Funding for this program is provided by the Fulton County Board of Commissioners. Major support is provided by the City of Atlanta's Mayor's Office of Cultural Affairs. Additional support from: Bloomberg Philanthropies, The Atlanta Journal-Constitution, WSB Radio, Georgia Council for the Arts, Turner Broadcasting, Publix Super Markets Charities, Macy's, Kilpatrick Townsend, The Shubert Foundation, and the Metropolitan Atlanta Arts Fund of the Community Foundation of Greater Atlanta.
ABOUT OUR VENUE: Miss Bennet plays at The Balzer Theater at Herren's at 84 Luckie Street NW, Atlanta, GA 30303. Theatrical Outfit utilizes a Loop Listening System, making The Balzer Theater at Herren's the first theater in the state of Georgia to incorporate this technology. Attendees with T-coil hearing aids may participate automatically, and others needing enhancement may obtain system-compatible headsets from our lobby Box Office.
ABOUT THEATRICAL OUTFIT: Atlanta's second-oldest continuously-operating professional theatre company was founded in 1976 and has been led by Artistic Director Tom Key since fall 1995. Key led the company through the creation of its award-winning downtown home, the Balzer Theater at Herren's, the first U.S. theater to achieve LEED certification from the U.S. Green Building Council. The Balzer Theater is also the historical site of Herren's, the first restaurant in Atlanta to voluntarily desegregate in 1962; its first African American patrons, Dr. Lee and Delores Shelton, remain Theatrical Outfit patrons. Key's programming of classics, regional and world premieres, and musicals tell soul-stirring stories, with themes that explore diversity, equality, ethnicity, race, and religion; and often feature the best writers of the American South, including Ernest Gaines, Lauren Gunderson, Horton Foote, Harper Lee, Flannery O'Connor, Janece Shaffer, Sherry Shephard-Massat, Elyzabeth Gregory Wilder, and Tennessee Williams. After ten years of capital investment, T.O. is in new territory. Having retired its mortgage, the staff, trustees, and artists have launched a new 2018-2020 Strategic Plan designed to produce great art, diversify and grow our audience, increase revenue and reserves, develop artists who contribute to the dramatic canon, and maintain an effective organization.
OUR VISION: A compassionate, joyful, and just community.
OUR MISSION: Produce world-class theatre that starts the conversations that matter.
www.TheatricalOutfit.org
info@theatricaloutfit.org
678.528.1500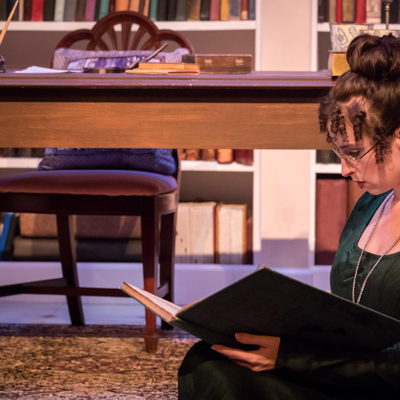 MISS BENNET 1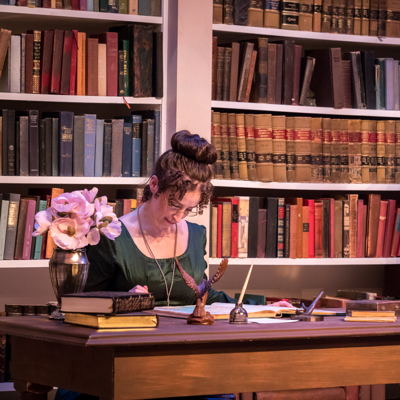 MISS BENNET 2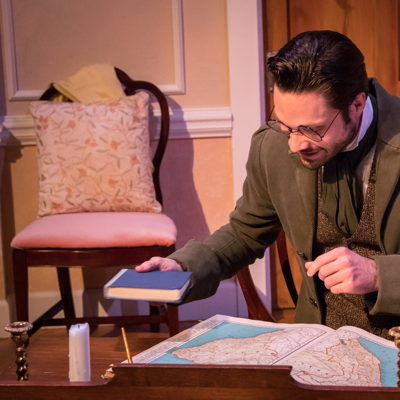 MISS BENNET 3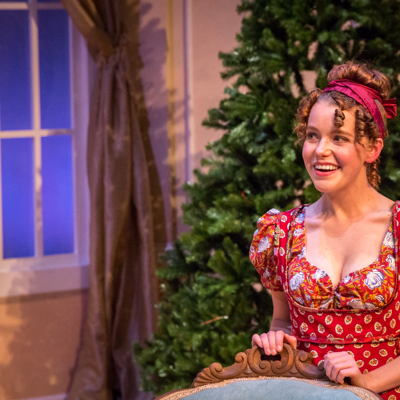 MISS BENNET 4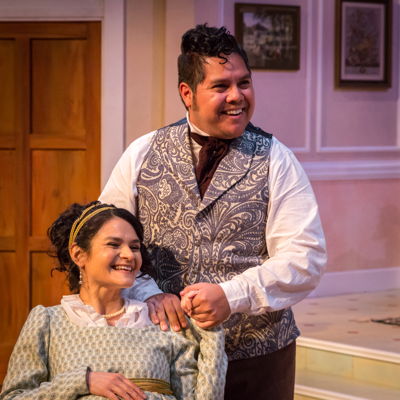 MISS BENNET 5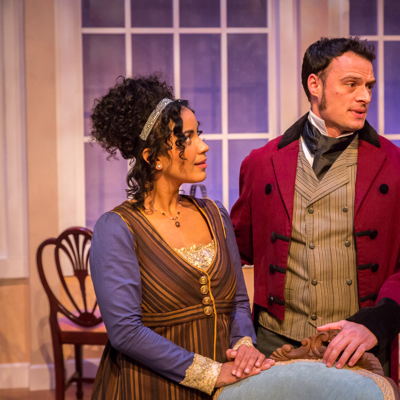 MISS BENNET 6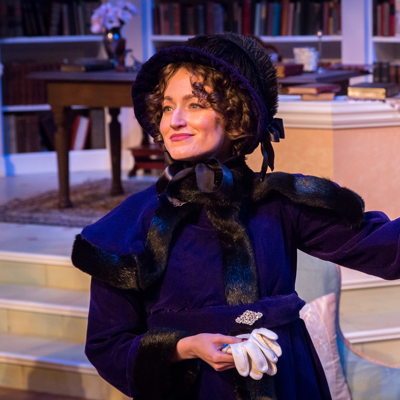 MISS BENNET 7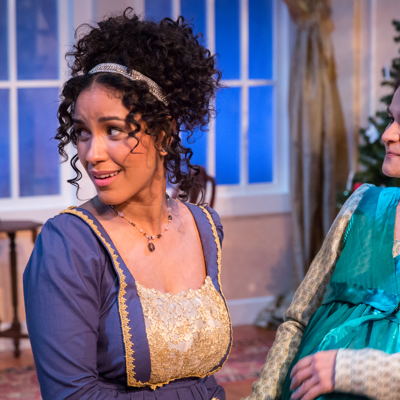 MISS BENNET 8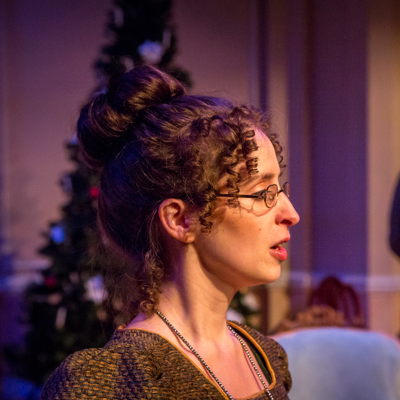 MISS BENNET 9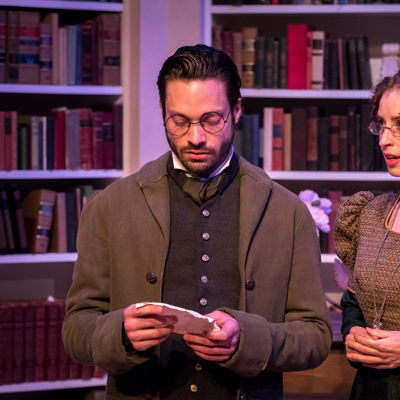 MISS BENNET 10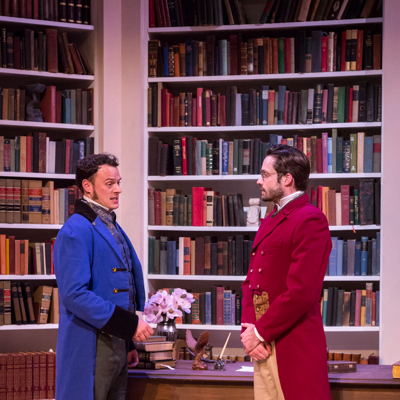 MISS BENNET 11
Related Articles View More Atlanta

Stories

Shows
More Hot Stories For You