Click Here for More Articles on THE MINUTES
William Petersen and More Join the Cast of Tracy Letts' Broadway-Bound THE MINUTES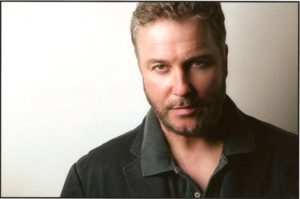 Steppenwolf Theatre Company announced today additional casting for the highly anticipated world premiere of The Minutes by ensemble member, Pulitzer Prize and Tony Award winner Tracy Letts, directed by Artistic Director Anna D. Shapiro.
Ensemble members Kevin Anderson (Mr. Breeding), James Vincent Meredith (Mr. Blake), Sally Murphy (Ms. Matz) and William Petersen (Mayor Superba) join previously announced ensemble members Francis Guinan (Mr. Oldfield) and Ian Barford (Mr. Carp) in the cast of this new political comedy. Also featured in the cast are Brittany Burch as Ms. Johnson, Cliff Chamberlain as Mr. Peel and Penny Slusher as Ms. Innes. Previously announced ensemble member Tim Hopper is no longer in the cast due to a scheduling conflict. Remaining roles to be announced at a later date.
Previews for The Minutes begin November 9; opening is November 19 and the show runs through December 31, 2017 in Steppenwolf's Downstairs Theatre, 1650 N. Halsted St. Press Performances are Sunday, November 19 at 6pm and Tuesday, November 21 at 7:30pm. Single tickets to The Minutes go on sale Friday, September 15, 2017 at 11am. Classic and Flex Memberships are currently available for the 2017/18 Season. To purchase a Membership and secure a seat now, contact Audience Services at 312-335-1650 or steppenwolf.org/memberships.
Tracy Letts, the writer of Linda Vista and August: Osage County, debuts a scathing new comedy about small-town politics and real-world power that exposes the ugliness behind some of our most closely-held American narratives while asking each of us what we would do to keep from becoming history's losers.
Steppenwolf's production of The Minutes will move to Broadway in Spring 2018. The Minutes marks the fifth collaboration between Anna D. Shapiro and Tracy Letts and the seventh play by Letts to premiere at Steppenwolf.
Tracy Letts is a Pulitzer Prize and Tony Award-winning playwright, actor and Steppenwolf ensemble member. He is the author of the plays Linda Vista, Mary Page Marlowe, The Scavenger's Daughter, Superior Donuts, August: Osage County (Pulitzer Prize, Tony Award), Man from Nebraska (Pulitzer Prize finalist), Bug and Killer Joe. Also an actor, he received the 2013 Tony Award for Best Actor in Edward Albee's Who's Afraid of Virginia Woolf?. TV and film credits include Lady Bird, The Lovers, Christine, Elvis and Nixon, The Big Short, HBO's "Divorce" and two seasons as Andrew Lockhart on Showtime's "Homeland."
Anna D. Shapiro is a Tony award-winning director and Artistic Director of Steppenwolf. She has directed several notable productions at Steppenwolf, including Visiting Edna, Mary Page Marlowe, August: Osage County (2008 Tony, Drama Desk and Outer Critics Circle Awards), Man from Nebraska and The Motherf**ker with the Hat (also on Broadway, 2011 Tony nomination for Best Director). Broadway credits include Larry David's Fish in the Dark, Of Mice and Men and the revival of Steppenwolf's This Is Our Youth.