VIDEO: Meet Disney's New 'Mulan', Chinese Actress Liu Yifei!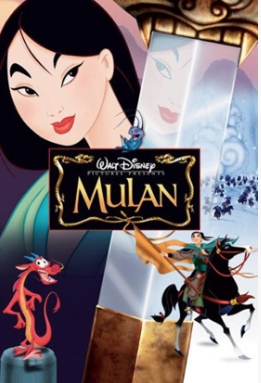 As BWW reported last week, Walt Disney Studios has announced that Chinese actress Liu Yifei (also known as Crystal Liu) has been cast as MULAN in the studio's upcoming live-action film, which is inspired by both the legendary ballad and the Disney animated classic. The film is being directed by Niki Caro, with Jason Reed, Chris Bender and Jake Weiner producing, and Bill Kong executive producing. Additional announcements regarding Mulan will be made in the coming weeks. The film is set to hit theaters in 2019.
While her name may be unfamiliar to many, Liu has been acting for over a decade. Learn more about this talented actress below!
---
Liu's breakout role came in 2003 when she portrayed Wang Yuyan in the Chinese TV series adapted of Louis Cha's novel "Demi-Gods and Semi-Devils." Watch her appearance below:
---
In 2006, she starred in another adaptation of a Cha novel, "The Return of the Condor Heroes", in the role of Xiaolongnu. Watch a clip below:
---
Liu appeared in the 2008 Chinese-American fantasy kung fu film THE FORBIDDEN KINGDOM as Golden Sparrow/the Chinatown girl. Written by John Fusco, and directed by Rob Minkoff, the film starred Jackie Chan and Jet Li and was loosely based on the novel Journey to the West. Check out a clip below:
---
Liu starred as Lian in the 2014 action film OUTCAST. Directed by Nick Powell in his directorial debut and written by James Dormer, the film co-starredNicolas Cage, Hayden Christensen, Ji Ke Jun Yi, and Andy On. Watch the trailer below:
Liu most recently starred in the Chinese fantasy romance film ONCE UPON A TIME, which took in $82.3 million in China this past summer. Watch the official trailer below:

In addition to her many film credits, Liu is also known for being an ambassador for Dior.
The original animated film MULAN premiered in theaters in 1998 and featured the voices of Ming-Na Wen, Eddie Murphy, Miguel Ferrer, and BD Wong. Critically acclaimed, the movie grossed $304 million worldwide. It went on to receive Golden Globe and Academy Award nominations. In 2005, the studio released a direct-to-DVD sequel, Mulan II.
Related Articles