Tyne Daly Joins The Cast of CBS' MURPHY BROWN Revival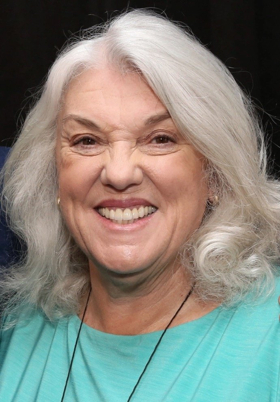 Tony and Emmy Award winner Tyne Daly will join the cast of MURPHY BROWN when it returns to CBS for the 2018-2019 broadcast season.
Daly will play Phyllis, the sister of the beloved, deceased bar owner Phil from the original series, and it's evident that the apple doesn't fall far from the tree. She has taken over the bar and is a friend and confidant to Murphy and the gang.
As previously announced, CBS has given a 13-episode series production commitment to a current-day revival of the Network's classic comedy from Warner Bros. Television. As its 30th anniversary approaches, MURPHY BROWN returns to a world of cable news, social media, fake news and a very different political and cultural climate.
The original cast members Candice Bergen, Faith Ford, Joe Regalbuto and Grant Shaud will reprise their roles, and Jake McDorman and Nik Dodani will join the cast.
Warner Bros. Television, producers of the original series, will produce the new multi-camera comedy with original creator Diane English serving as writer/executive producer through her Bend in the Road Productions banner. Bergen will also be an executive producer.
During the show's original 10-year run on CBS, MURPHY BROWN received 62 Emmy nominations (with 18 wins), 15 Golden Globe nominations (with three wins), three Screen Actors Guild awards, five Directors Guild nominations (with two wins) and four Writers Guild nominations (with two wins). Bergen won five Emmy Awards and a Golden Globe Award.
In 2010 TV Guide named Murphy Brown one of the "25 Greatest TV Characters of All Time."
Daly has won six Emmys throughout her storied career, including four for playing one of the co-leads in the female cop drama "Cagney & Lacey." Tyne Daly most recently created the role of Katharine Gerard in the world premiere of Terrence McNally's Mothers and Sons at the Bucks County Playhouse. She appeared on Broadway, in London and in Washington, D.C. in McNally's Master Class. She recently portrayed Emma Goldman in Ragtime, Lady Bracknell in The Importance of Being Earnest and Judy Steinberg in It Shoulda Been You. Daly made her New York debut in 1966 in The Butter and Egg Man and her Broadway debut the next year in That Summerâ€"That Fall. She received the 1990 Tony, Drama Desk and Outer Critics Circle Awards for her performance as Madame Rose in Gypsy: A Musical Fable. Daly was nominated for the 2006 Tony Award for Rabbit Hole. In L.A. she has appeared in Ashes, Three Sisters, Gethsemane Springs and Come Back, Little Sheba. Daly's work as Mary Beth Lacey on "Cagney and Lacey" garnered her six Emmy nominations and four Emmy Awards. She earned two nominations and the Emmy for her work on "Christy" and six nominations and the Emmy for "Judging Amy." Nominated for five Golden Globe Awards, she has a star on the Hollywood Walk of Fame and in 2011 was inducted into the American Theater Hall of Fame. Daly's theatrical films include John & Mary, The Enforcer, Telefon, Zoot Suit and The Simian Line. She recently filmed Basmati Blues with Donald Sutherland on location in India. Television films include "Intimate Strangers," "The Women's Room," "Larry," "The Entertainer," "Kids Like These," "Bye Bye Birdie" and "The Wedding Dress."
Photo Credit: Walter McBride
Related Articles