The Segal Center Presents CLASSIX Opening Next Week
Join Classix as they expand their collective knowledge of the classical canon with an exceptional group directors and actors for this unique series-curated by Awoye Timpo as "an exhibition of rarely seen Black classic plays," in collaboration with The Martin E. Segal Theatre Center. Play readings are followed in the evening by a discussion with the theatre artists involved. Alice Childress, Kathleen Collins, Bill Gunn, and Ron Milner are just four out of a long line of writers whose extraordinary plays were produced in the 20th century. This series celebrates classic plays that feature dynamic characters, extraordinary dialogue, and compelling stories-all written by an eclectic group of Black writers, whose plays speak to their own time in a way that deeply resonates with our own.

Monday, May 22
4:30pm Wine in the Wilderness by Alice Childress (1969)Directed by Jade King CarrollFeaturing Miriam Hyman, Ruffin Prentiss, Jillian Walker, Charles Weldon, Zenzi Williams
A timeless and thrilling play, Wine in the Wilderness (1969) revolves around a young girl who befriends an artist in the midst of painting his triptych. In this piece Childress explores the depths of Black womanhood.
6:30pm What the Wine-Sellers Buy by Ron Milner (1974)Directed by Nicole A. WatsonFeaturing MaameYaa Boafo, Chakeefe Gordon, Brian D. Coats, Medina Senghore Collie, SuzzAnne Douglas, Trey Santiago, Adam McNulty, Melanie Nichols-King, Keith Randolph Smith, Count Stovall
Written in 1974, What the Wine-Sellers Buy was originally produced by Joseph Papp at the New York Shakespeare Festival at Lincoln Center. The play centers around Steve Carlton, a carefree high school student, who wrestles between his dream to become a professional basketball player and the other possibilities in his life.
Followed by a brief discussion with Woodie King, Jr., Artistic Director of the New Federal Theater.
Tuesday, May 23
4:30pm The Forbidden City by Bill Gunn (1989)Directed by Awoye TimpoFeaturing Guy Davis, Marchant Davis, Bjorn DuPaty, Rachel Leslie, Doron Mitchell, Lee Aaron Rosen, Allie Woods
Bill Gunn's final play, The Forbidden City, premiered at New York's Public Theater in 1989. Set in the 1930s the play reckons with the nature of family and the excesses of love and power.
6:30pm The Brothers by Kathleen Collins (1982)Directed by Seret ScottFeaturing Crystal Dickinson, Chalia La Tour, Margaret Odette, Carra Patterson, Tiffany Rachelle Stewart, Lizan Mitchell, Elizabeth Van Dyke
In this memory-drama, Collins weaves together a series of scenes and monologues about black men who "should have been born white' because they "spent their entire lives trying to jump out of their skins.' The Brothers (1982) was originally produced by the Women's Project at the American Place Theater.
Followed by a brief discussion with Seret Scott, original cast member, moderated by Crystal A. Dickinson.

Related Stories
More Hot Stories For You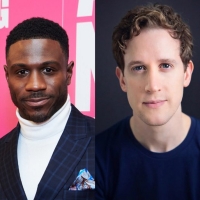 Marchánt Davis, Alex Wyse & More Join Sean Hayes Led GOOD NIGHT, OSCAR; Full Cast Announced

December 7, 2022

Good Night, Oscar starring Sean Hayes, announced that Marchánt Davis (Ain't No Mo'), Alex Wyse (Waitress), Sam Bell-Gurwitz (Good Night, Oscar in Chicago), Postell Pringle (A Free Man of Color), and Max Roll (Mrs. Warren's Profession) will be joining the company on Broadway.
---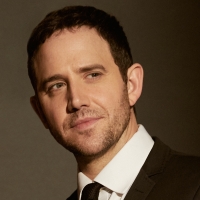 Santino Fontana to Step Into the Cast of A MAN OF NO IMPORTANCE This Week

December 7, 2022

Tony Award winner and Santino Fontana (Tootsie) will perform in the role of Father Kenny in Classic Stage Company A Man of No Importance, starting tonight, December 7.
---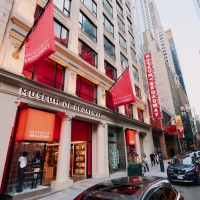 Museum of Broadway Announces Student and Senior Pricing

December 7, 2022

The Museum of Broadway has announced new special pricing for student and senior visitors. The Museum, located in the heart of Times Square at 145 W 45th St, is the first-ever permanent museum dedicated to the storied history and legendary artistry of Broadway musicals, plays, and theatres.
---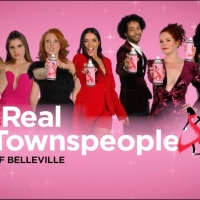 Video: Full Cast Announced For BAD CINDERELLA in REAL HOUSEWIVES-Inspired Video

December 7, 2022

Bad Cinderella has revealed casting for its upcoming Broadway run, in a Real Housewives-inspired video. Find out who is starring in the new musical, alongside the previously announced Linedy Ginao in the title role.
---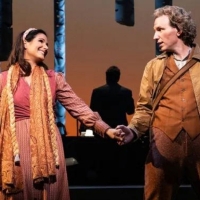 Wake Up With BWW 12/7: INTO THE WOODS Tour, KPOP Sets Closing, and More

December 7, 2022

Top stories include Into The Woods embarking on a tour across America featuring members of the Broadway cast next year! Plus, KPOP has set its closing date, as well as STOMP, which will close off-Broadway after nearly 29 years.
---