Date of Birth: May 12, 1952 (70)
Birth Place: New York, NY, USA
Stage Credits
  [Broadway]
Broadway Revival, 2009
Sunny
  [Broadway]
Original Broadway Production, 1991
Dave Carter (Understudy)
Jim (Understudy)
Lum Boger (Understudy)
Tony Taylor (Understudy)
Stage
Performances
  [Broadway]
Broadway Revival, 2009
Sunny
  [Broadway]
Original Broadway Production, 1991
Dave Carter (Understudy)
Jim (Understudy)
Lum Boger (Understudy)
Tony Taylor (Understudy)
Guy Davis News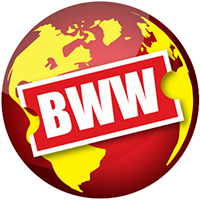 Guy Davis And More Join Theatre Aspen For SOLO FLIGHTS New Works Festival
by Stephi Wild - Aug 3, 2022
Theatre Aspen has announced the line-up for its third annual Solo Flights, the organization's developmental one-person show festival, running September 10-15, 2022 at the Hurst Theatre in Aspen, Colorado. Tickets will be available for purchase beginning tomorrow, Wednesday, August 3rd.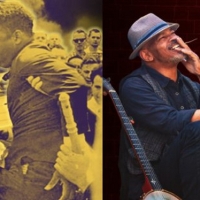 Crossroads Theatre Company Announces The Return Of The Spring Festival
by Stephi Wild - May 19, 2022
The Spring Festival is returning to Crossroads Theatre with two great productions and free community events for all. The community-inspired experience offers world-class artists and amazing performances of theatre relevant to what is going on in our world today.
Find Out Who Won at the 2022 GRAMMY Awards - All the Winners!
by Michael Major - Apr 21, 2022
The 64th Annual GRAMMY Awards featured a tribute to Stephen Sondheim, a win for Barlow and Bear's 'Unofficial Bridgerton Musical,' Lady Gaga and Tony Bennett for their 'Love For Sale' Cole Porter duets album, Olivia Rodrigo, and more. Check out the full list of winners now!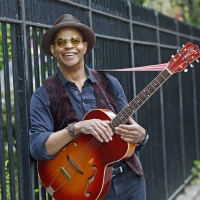 Town Of Cortlandt Declares Blues Musician Guy Davis An American Folk Hero
by Chloe Rabinowitz - Mar 22, 2022
Grammy-nominated blues artist Guy Davis has been declared an American Folk Hero by the Town of Cortlandt, New York. City officials and artist advocate Gabe Kis will gather at the Paramount Theater in Peekskill on Saturday, March 26 to deliver the declaration to Davis, before his upcoming concert at the theater.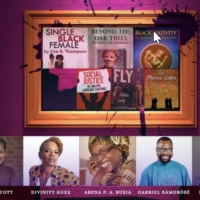 The Genesis Festival is returning to Crossroads Theatre Next Month
by Stephi Wild - Mar 18, 2022
The Genesis Festival is returning to Crossroads Theatre with six new productions that stand true to the theatre's history of telling stories that highlight issues and start conversations across ethnic, racial, and cultural spectrums.
BWW Interview: Artistic Director Ricardo Khan and CROSSROADS THEATRE COMPANY
by Marina Kennedy - Oct 27, 2021
Broadwayworld had the pleasure of interviewing Crossroads Theatre Company's Artistic Director, Ricardo Khan about his career and the season ahead.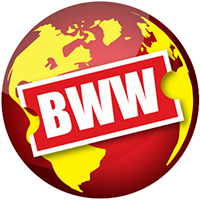 Guy Davis Will Play Fulgum's In Montrose NY to Honor Fallen Heroes
by Stephi Wild - Aug 27, 2021
Guy Davis, a world renowned guitarist and actor, is bringing his medley of talents to Montrose, NY  for a community concert and event to encourage and unite people during one of America's most tumultuous times.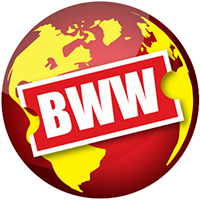 Penguin Rep Theatre Will Return With Outdoor Summer Music Festival
by Stephi Wild - Jun 2, 2021
Penguin Rep Theatre presents 'Barnside Live @ 5!', an outdoor summer music festival taking place on the lawn adjacent to its historic Stony Point theatre located at 7 Crickettown Road. 
Final Line-up Announced For Crossroads Tribute To Cicely Tyson
by Stephi Wild - May 16, 2021
The "live" virtual fundraising gala, which will be hosted by TONY Award-winning actress Anika Noni Rose also includes Crossroads' presentation of the its inaugural Champion of the Arts Award to global healthcare company Johnson & Johnson.
Blair Underwood, Regina Taylor, Al Roker and Guy Davis Join Crossroads' Tribute to Cicely Tyson
by Stephi Wild - Apr 27, 2021
TONY® Award-winning actress Anika Noni Rose will be joined by stars of stage, and screen to salute the artistry, excellence and advocacy of trailblazer and acting icon Cicely Tyson at Crossroads Theatre Company's second annual fundraising gala A Night with Crossroads to be held on Thursday, May 20, 2021 at 7pm. Eastern. 
Guy Davis Videos
Guy Davis Frequently Asked Questions
How many Broadway shows has Guy Davis been in?
Guy Davis has appeared on Broadway in 2 shows.
How many West End shows has Guy Davis been in?
Guy Davis has not appeared in the West End