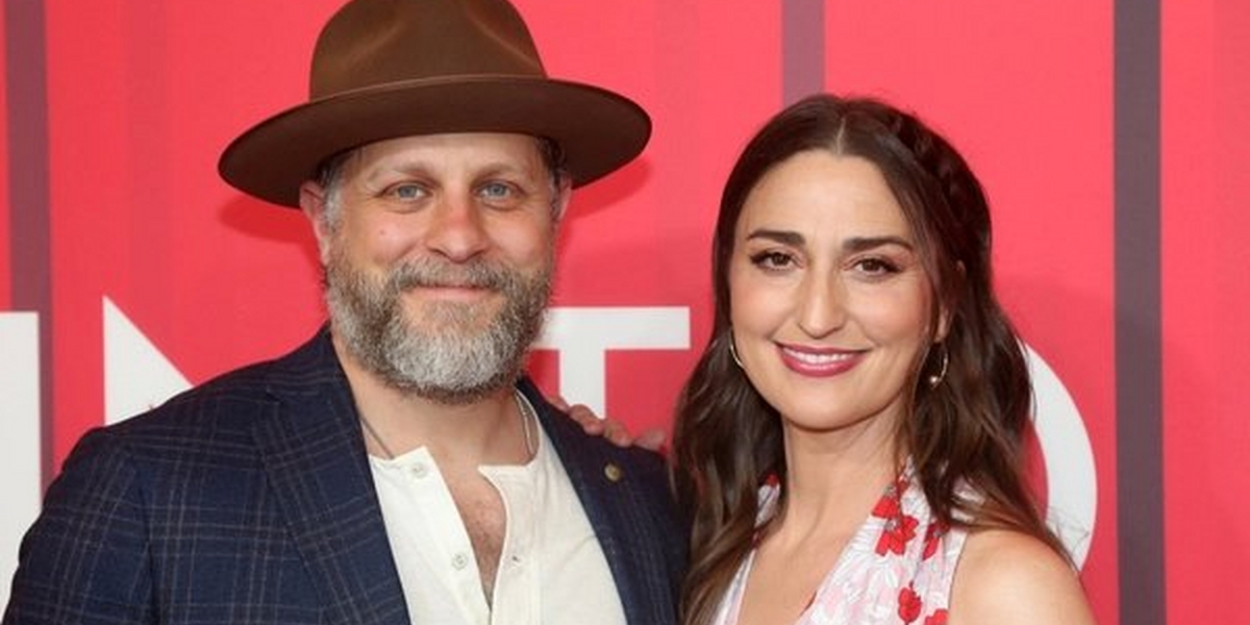 Sara Bareilles and Joe Tippett Announce Engagement
The pair met during the out of town tryout of Waitress in 2016!
BroadwayWorld congratulates Sara Bareilles and Joe Tippett on their engagement! Bareilles took to Instagram to share a photo of the couple, who have been together for over five years, announcing the engagement.
Bareilles writes in the post's caption, "You are exactly who I want. The more I know you the more I know I love you...and you have introduced me to parts of myself I was afraid to love. And now I love ME more because of you. So really this is all about me. Just kidding. What a gift you are. Let the games begin. Onward into absolutely everything with you.
Check out the post below!
Sara Bareilles released a self-published album Careful Confessions in 2004. She received further recognition with the release of her second studio album Little Voice (2007), which was her first recording for a major record label (Epic). The album included the hit single "Love Song", which reached number four on the Billboard Hot 100 and earned her two Grammy Award nominations, including Song of the Year. In 2010, she released her third studio album Kaleidoscope Heart, with its lead single "King of Anything" earning a Grammy Award nomination. In 2011, Bareilles served as a judge in the third season of the NBC singing competition series The Sing-Off. In 2013, she released her fourth studio album The Blessed Unrest which featured the lead single "Brave". The album earned two Grammy Award nominations, including Album of the Year.

Bareilles made her Broadway debut when she composed music and wrote lyrics for the 2015 musical Waitress, for which she earned a Tony Award nomination for Best Original Score and a Grammy Award nomination for Best Musical Theatre Album. She subsequently earned Olivier Award nominations for its 2021 West End transfer production. She released the 2015 studio album What's Inside: Songs from Waitress, which is a recording of her singing many of the musical's songs. In 2015, she released a New York Times-bestselling memoir, Sounds Like Me: My Life (So Far) in Song. For her work in the 2016 Broadway musical SpongeBob SquarePants, she earned a nomination for the Tony Award for Best Original Score. In 2022, she returned to Broadway as The Baker's Wife in a revival of Stephen Sondheim's Into the Woods.

She is also known for her work on television. In 2018, Bareilles received critical acclaim for her portrayal of Mary Magdalene in the NBC musical television special Jesus Christ Superstar Live in Concert, for which she earned nominations for the Primetime Emmy Award for Outstanding Supporting Actress in a Limited Series or Movie and the Grammy Award for Best Musical Theater Album. Also in 2018, she co-hosted the 72nd Tony Awards alongside Josh Groban, for which she was nominated for two Primetime Emmy Awards. In 2019, she released her sixth studio album Amidst the Chaos, with the single "Saint Honesty" earning her the Grammy Award for Best American Roots Performance. She currently stars as Dawn Solano in Peacock's musical comedy Girls5eva (2021-present). On October 16, 2022, she put on a free concert in her hometown of Eureka, CA for 11,000 locals of the area at Halvorsen Park along the waterfront, and the city council named it Sara Bareilles day and presented her with the key to the city.
Joe Tippett did an apprenticeship and worked his first professional job at the Williamstown Theatre Festival. In 2015, he made his Broadway debut as Bait Boy in Airline Highway. The same year, he played Earl Hunterson in the American Repertory Theater production of Waitress, where he met Bareilles. Two years later, Tippett played the leading man in the Off-Broadway production of All the Fine Boys.
In 2018, Tippett played Coach Strickland on NBC's Rise. In 2019, Tippett filmed the TV movie Patsy & Loretta, playing the role of Doolittle Lynn, Loretta Lynn's husband. The TV film was broadcast on the Lifetime channel on October 19, 2019. The same year, Tippett was cast as Lucius King in NBC's Prism which is inspired by Rashomon, a 1950 Japanese psychological thriller directed by Akira Kurosawa.
In the fall of 2021 Tippett reprised his role as Earl Hunterson in the Broadway return engagement of Waitress.