Roslyn Kind to Release New Album in 2019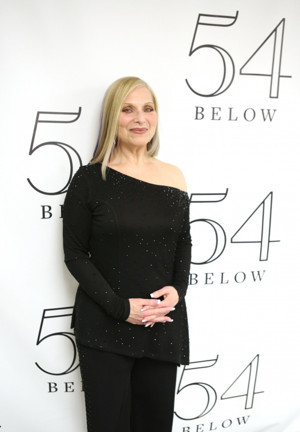 Roslyn Kind is a prolific performer who also carries the bio footnote of being sister to none other than Barbra Streisand. Kind revealed to Fox News that she has an exciting new album in the works to be released in 2019.
"I'm really into healing right now," she says in regards to what listeners can expect. "I really want to bring people together. I want to heal the world, if at all possible. I'm only one little voice, but every voice matters. The world is such in a horrifying state right now. It needs healing. People have to start coming together again."
One song that will definitely have a place on the album is Laura Nyro's 'Save the Country'. Kind says, "it just seems so appropriate to put out a song like that one now. It has a new style. The arrangement is really out of the box, but it's still very uplifting and positive."
Get a listen below:
To hear more from Roslyn Kind on her career and upcoming album, visit Fox News here.
Roslyn Kind is a dynamic, multi-talented entertainer who has forged a successful career in all facets of entertainment from critically acclaimed recordings to sold-out performances on Broadway and in top concert venues and nightclubs the world over. A vibrant musical artist, Ms. Kind is familiar to both national and international audiences for her headlining appearances at some of the most prestigious venues including Lincoln Center, The Greek Theater and London's Café Royal. In 2006 she made her long awaited and rapturously received Carnegie Hall debut with her frequent musical collaborator and friend, Michael Feinstein.
She began her performing career while still in her teens with the release of her first album, Give Me You, followed by her second album This is Roslyn Kind. A whirlwind of performing activity followed including engagements at the nation's top nightclubs and three appearances on The Ed Sullivan Show prior to her New York debut at the Plaza Hotel's legendary Persian Room.
On Broadway, she starred in the crowd-pleasing musical revue 3 from Brooklyn. Additional theatrical credits include the Off-Broadway production of Show Me Where the Good Times Are, Leader of the Pack, Ferguson the Tailor and the critically lauded Los Angeles production of William Finn's Elegies.
Ms. Kind's extensive list of television credits include the film Switched at Birth, multiple episodes of NBC's Gimme a Break, Throb and a humorously memorable turn as herself on CBS's The Nanny, showcasing her talent as a songwriter in a performance of her composition, Light of Love. She also performed the title song for the made-for-TV movie Not Just Another Affair. Ms. Kind has appeared on virtually every major talk/variety show including the Tonight Show, Saturday Night Live, Entertainment Tonight, Access Hollywood and Good Morning America. In motion pictures, Ms. Kind has had starring roles in The Underachievers and I'm Going to Be Famous.
Photo Credit: Walter McBride / WM Photos

Related Articles
More Hot Stories For You
Andrew Lloyd Webber's Really Useful Group Outlines Potential Guidelines to Be Put in Place When West End Reopens
Andrew Lloyd Webber's Really Useful Group is discussing guidelines that will need to be in place in order to safely reopen productions on the West End... (read more)

When Will Broadway Re-Open? "January," Hopes Broadway League President
'I actually am a little more optimistic than those who say Broadway will reopen in the spring, but I tend to be an optimistic person, I tend to think ... (read more)

Amanda Kloots Shares Nick Cordero is 'Day By Day, Hour By Hour' Getting Better
Amanda Kloots has shared another update on the health journey of her husband, Broadway veteran Nick Cordero.... (read more)

Social Roundup: Read How Audra McDonald, Randy Rainbow, and More Broadway Stars 'Ruined a Musical'
You might've seen this popular Twitter trend from Jared Gray going around! Read Audra McDonald, Randy Rainbow, Bebe Neuwirth, and more Broadway star's... (read more)

VIDEO: Watch Cynthia Erivo, Kelli O'Hara, Christopher Jackson and More in PBS National Memorial Day Concert
As BroadwayWorld previously reported, PBS will present the NATIONAL MEMORIAL DAY CONCERT, hosted by Tony Award-winner Joe Mantegna and Emmy Award-winn... (read more)

Memorial Day Musicals: 10 Broadway Shows That Salute the Troops
As we pause today to remember their sacrifice, BroadwayWorld is looking back on stories of past wars, undying patriotism and true courage, which have ... (read more)