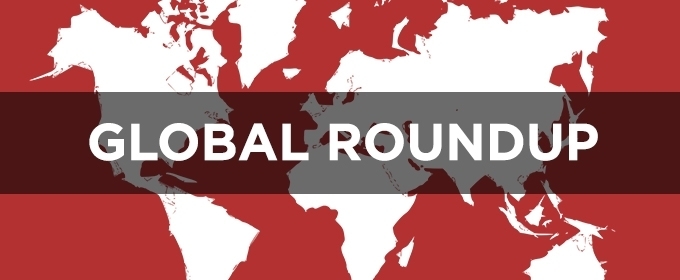 Regional Roundup: Top New Features This Week Around Our BroadwayWorld 7/21 - NEWSIES, MAMMA MIA, and More!
BroadwayWorld presents a comprehensive weekly roundup of regional stories around our Broadway World, which include videos, editor spotlights, regional reviews and more. This week, we feature Newsies, Mamma Mia!, The Book of Mormon, and more!
Check out our top features from around the BroadwayWorld below!
---
St. Louis: Check out video highlights from The Muny's production of ALL SHOOK UP! Set to the chart-topping hits of the King of Rock 'n' Roll, himself, Elvis Presley, and based on Shakespeare's Twelfth Night, All Shook Up follows the story of Natalie, a tomboy mechanic with a longing heart, and Chad, a mysterious, hip-swiveling roustabout who is new to town and ready to shake things up. Set in the 1950s, and filled with secret crushes, hysterical shenanigans and matters of the heart, this is one Muny production that promises to have the entire family dancing in their 'Blue Suede Shoes.'
---
Washington DC: Contributor Bejamin Tomchik reviews MAMMA MIA! He writes "The credit lays first, and most obviously, with Benny Andersson and Björn Ulvaeus, the Bs in ABBA. Their music and lyrics are as catchy as when they first debuted in the seventies and eighties. It is hard to find someone leaving Wolf Trap not humming their favorite song. Second is book writer Catherine Johnson for creating an original story that is playful, and naturally incorporates ABBA's songs making them feel like natural extensions of the characters and/or scenes. Director Phyllida Lloyd and choreographer Anthony Van Laast give the production a youthful energy that is a great compliment to ABBA's music. Van Laast's athletic and energetic choreography conveys the urgency of finding Sophie's father with the excitement of her wedding."
---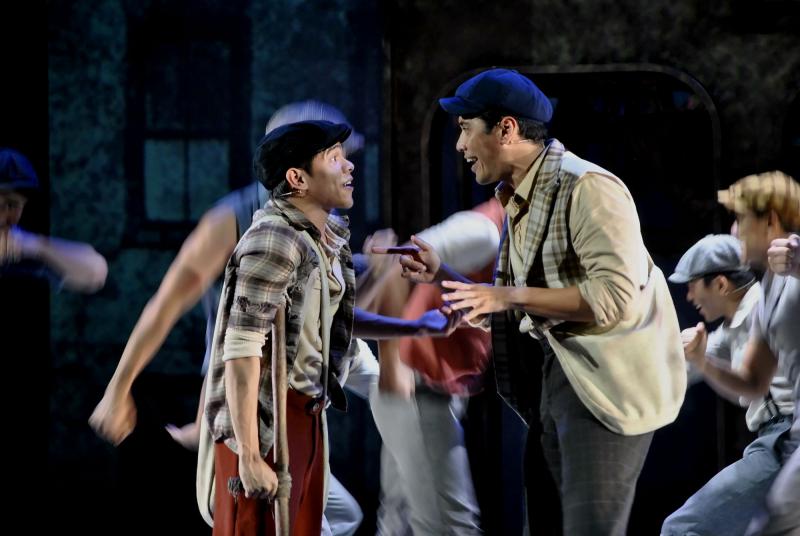 Philippines: Contributor Robert Encila reviews NEWSIES! He writes "Guevara himself has extracted a rambunctious performance from a gifted and intrepid ensemble, harnessing a collective power that defied the heavy rains that threatened to steal the glory on Saturday night [July 15] at Bonifacio High Street Amphitheatre. Fortunately, nature yielded to the man-made tempest, a savage storm forged by inspired singing, dynamic choreography, and a sizzling live band."
---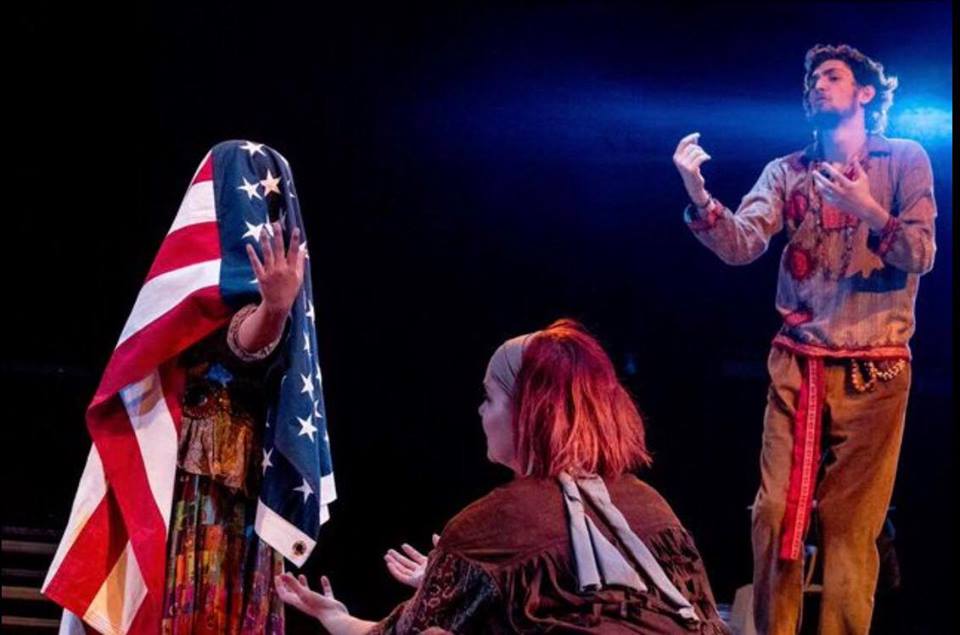 South Carolina: Contributor Neil Shurley reviews HAIR at the Lyric! He writes "The journey begins even before curtain time, as actors - already in character - mill around the open theatre space, creating a welcoming atmosphere as they interact with audience members and each other. The set, designed by Henry Wilkinson, consists of some low platforms, covered in blankets and pillows, with a few swaths of draped fabric in places. And as the music begins, the actors converge and undergo a small ritual in which they take a drug and the lights and music swirl more and maybe the whole evening is just going to be one long drug trip for all of us and then the "Age of Aquarius" dawns and draws us into its spell."
---
San Francisco: Contributor Robert Sokol reviews THE BOOK OF MORMON. He writes "A return visit does not lessen the joy of frog-on-face jokes and there's anticipatory joy in getting another dose of Elder McKinley's first-rate, tapping advice "Turn It Off," or succumbing to another "Spooky Mormon Hell Dream." The other thing you get is an opportunity to really absorb the musical riffs on other hit shows with whom Mormon has rightfully taken its place. Try to not hear the essence of "The Wizard and I," "Hakuna Matata," or "Somewhere That's Green" hinted in "You and Me (But Mostly Me), " "Hasa Diga Eebowai," and "Sal Tlay Ka Siti."
---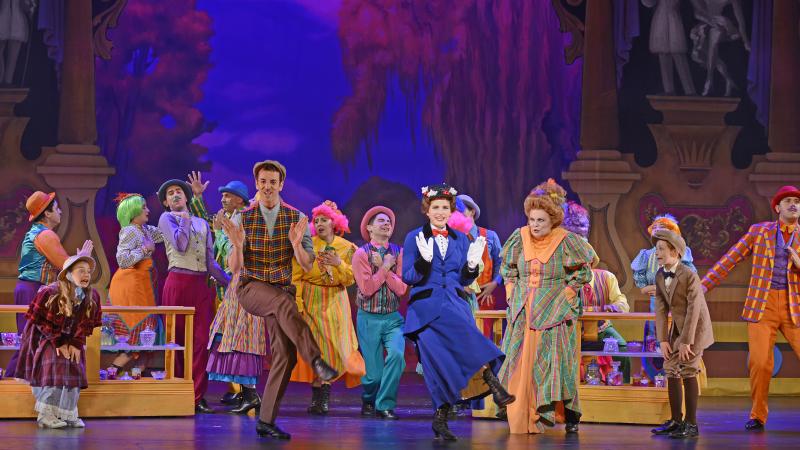 Los Angeles: Contributor Michael Quintos reviews MARY POPPINS at Musical Theatre West. He writes "It also helps that the cast is superb. Katharine McDonough---who was incredible as Eliza Doolittle in MTW's MY FAIR LADY---returns with her Brit accent and self-assured wit and confidence to play the titular nanny, who has magically arrived at Number 17 Cherry Tree Lane to assist in the care of two "adorable" children whose family life seems to be in flux. In McDonough's hands, Mary is appropriately playful yet sincere, sassy yet capable of forethought, empathy and care (McDonough is so charming that the audience didn't even bat an eye when she pantomimed having her infamous measuring tape which went inexplicably missing on Opening Night). Her every appearance as Mary is a delight and her singing voice is, indeed, practically perfect for the role."
---
Pittsburgh: Contributor Dylan Shaffer reviews NEWSIES at the Pittsburgh CLO. He writes "Pencil turns, pirouettes, and barrel rolls abound in this show, as large dance numbers follow one another throughout both the first and second acts. Audiences love when a stage full of actors are able to kick, jump, and step in unison, and for the most part, the cast of Disney's Newsies does this. Their synchrony is evident in the tap number "King of New York." There is no question that these boys are talented, but being a beat ahead or behind will never bode well in a group number, and the audience will notice unforgivingly."
---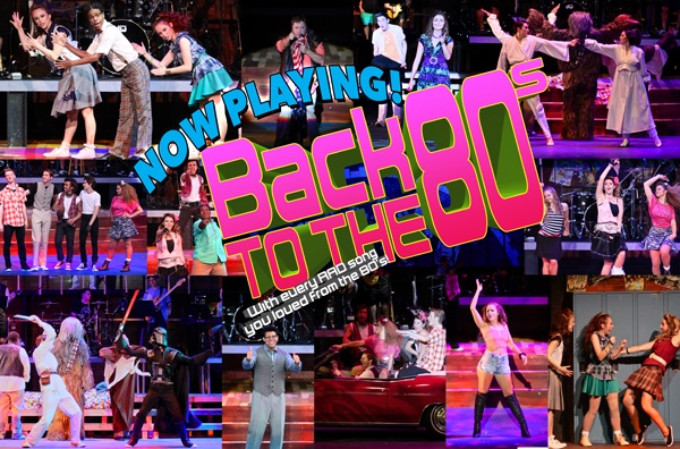 Kansas City: Contributor Sara Brown reviews BACK TO THE 80s at Theatre in the Park. She writes "My favorite part of the show was the girls' costumes. The 80's had such defined fashion, and these girls didn't disappoint with sparkly frocks, fringe boots, and plaid skirts. Their song "Girls Just Want to have Fun," sung by Murphy, Maggie Hutchinson, Anna Hastings, and Colette Worthington, was my second favorite song in the show with their iconic dance moves."
---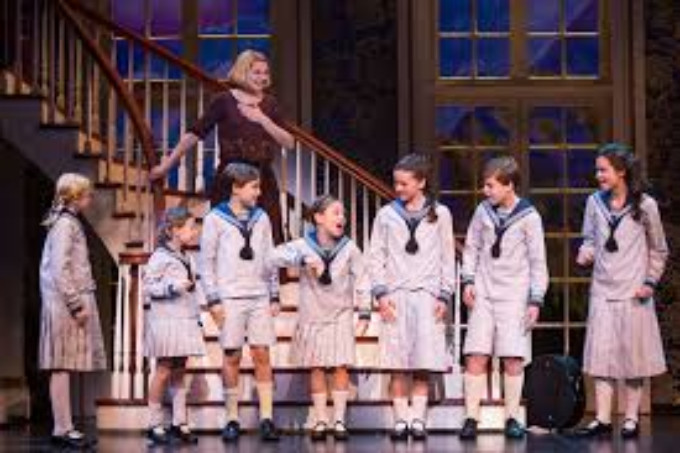 Cleveland: Contributor Roy Berko reviews THE SOUND OF MUSIC at Playhouse Square. He writes "The little girl sitting behind me was on the edge of her seat throughout the show and, at the end, sleepily said to her mother, "I loved it!"Yes, the touring production of "The Sound of Music," is a very pleasant experience. "So long, Farewell," How long will it be before I have to "Climb Every Mountain" again? Guess as long as I'm a reviewer, "There is No Way to Stop It."
---
Toronto: Contributor Taylor Long reviews SHAKESPEARE IN THE PARK. He writes "Shakespeare in High Park is the perfect summer theatrical experience. Bring a blanket, pack some bug spray - hey, even pack a picnic. I was jealous at some of the picnic spreads people had prepared. Escape the bustling city and experience two of the greatest plays ever written - performed by some exceptional talent."
---
Regional Editor Spotlight:
Dylan Shaffer
Pittsburgh Contributing Editor
Dylan is a modern writer, producer and theatregoer in the Pittsburgh region. In the theatrical realm, he has worked in production, marketing, box office and front of house, in addition to acting, directing and stage-managing. When he is not involved with shows, either in the Cultural District downtown or in the small-town theatres speckling western PA, Dylan keeps busy on the golf course, in the community and at new and exciting restaurants.
---
Join Team BroadwayWorld! Interested in joining our team, but not exactly sure what we do? All of your questions are answered, along with every open position from guest and student bloggers, Regional Editors, and more! Find out where we have open positions available here!