Photosback: A Fond Farewell to Those We Lost in 2015
Broadway fans had plenty of reasons to celebrate this year, with dozens of shows having opened since January, hundreds of actors having made their debuts, and many more having returned to the stage for critically acclaimed performances. Not all news was good though, as we also suffered a loss of an incredible amount of talent.
Below, BroadwayWorld sends a fond farewell to those who passed away in 2015.
Roger Rees, the legendary, Tony Award-winning actor, and Tony Award nominated director, passed away on July 10, 2015 at his home in New York City, after a brief journey with cancer. His husband, Rick Elice, and family and friends were at his side.
Rees achieved acclaim as a noted stage director including Peter and the Starcatcher (along with Alex Timbers) which he developed, first at Williamstown Theatre Festival, then La Jolla Playhouse, and in New York at New York Theatre Workshop and on Broadway for which he received a Tony Award nomination for Best Director (the play won five Tony Awards).
Rees' last Broadway appearance was the starring role of Anton Schell in The Visit, opposite Chita Rivera, which opened 23 April 2015. Additional Broadway credits included The Winslow Boys, Uncle Vanya, The Rehearsal and London Assurance.

Roger Rees attends the Opening Night After Party for 'The Winslow Boy' at the American Airlines Theatre on October 17, 2013 in New York City.
---
Maureen O'Hara, known for her roles in golden age Hollywood films such as MIRACLE ON 34TH STREET and THE PARENT TRAP and star of Broadway's CHRISTINE, died on October 24, 2015. She was 95.
The actress starred in Broadway's CHRISTINE, with book byPearl S. Buck and Charles Peck, Jr., music by Sammy Fainand lyrics by Paul Francis Webster, in 1960. She also went on to release two albums -- LOVE LETTERS FROM MAUREEN O'HARA and MAUREEN O'HARA SINGS HER FAVORITE IRISH SONGS.
O'Hara is best known for her films with director John Ford, including THE QUIET MAN opposite John Wayne and HOW GREEN WAS MY VALLEY, which won the 1941 Academy Award for Best Picture. She also graced the big screen in Ford's RIO GRANDE, THE LONG GRAY LINE and THE WINGS OF EAGLES. O'Hara later reunited with co-star Wayne in the 60s and 70s in the Westerns MCLINTOCK! and BIG JAKE.

Maureen O'Hara walking on Madison Avenue on July 14, 1981 in New York City.
---
Historical fiction author E.L. Doctorow, best known for his novels "Ragtime" and "Billy Bathgate", passed away in Manhattan on Tuesday, July 21, 2015 at the age of 84. His son Richard confirmed the news with the New York Times, shaing that the cause of death was complications due to lung cancer.
Doctorow wrote the majority of his works throughout five decades, from 1960 - to the present. His best-selling novel RAGTIME was adapted into a film in 1981 and later as a staged musical in 1998. In 1997, just proior to the musical's opening night, Doctorow told Variety that he much preferred the staged version, which he said "caught the spirit" of his writing, whereas the 1981 film "misread my text." His play 'Drinks Before Dinner', had a limited Off-Broadway run at the Public Theatre in 1978. Mike Nichols directed.

E. L. Doctorow attends the Opening Night Performance after party for the Broadway Musical "RAGTIME" at Tavern On The Green Restaurant in New York City. November 15, 2009
---

Julian Bond attends the Opening Night Performance of 'The Mountaintop' at the Bernhard B. Jacobs Theatre in New York City.
---
Singer/songwriter Lesley Gore died in New York City following a battle with cancer in February 2015. She was 68.
Gore is a singer/songwriter with over two dozen hits to her name including such iconic songs as "Judy's Turn To Cry," "She's A Fool," "That's the Way Boys Are," "Maybe I Know," "You Don't Own Me" and the classic smash hit, "It's My Party."
Gore was also known for her guest appearances in MILLION DOLLAR QUARTET nationwide, as well as her cabaret endeavors in and around New York City.
Gore was a junior in high school when Its My Party became a #1 hit. Gore's first hit was followed by many others, including the follow up to Its My Party, Judy's Turn to Cry.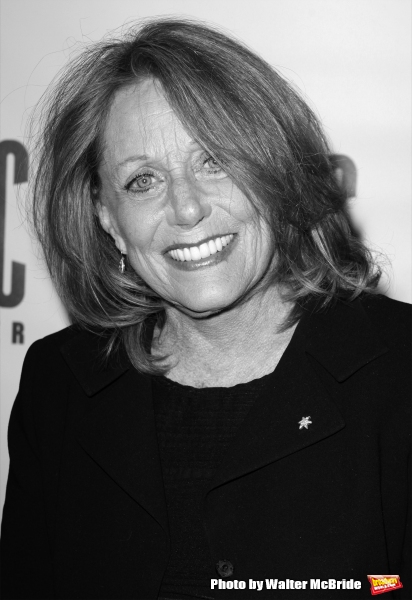 Lesley Gore attends the 'MISCAST 2012' MCC Theatre's Annual Musical Spectacular at The Hammerstein Ballroom in New York City on 3/26/2012. © Walter McBride / WM Photography
---
Fred Dalton Thompson, the actor and politician died November 1, 2015 at 73 years old, according to a statement from his family. The statement says that he died in Nashville after a recurrence of lymphoma at 73.
Thompson appeared on Broadway in the 2013 production of A TIME TO KILL. Prior to his stage debut, Thompson had one of the most unusual and interesting careers on the American scene today. It has encompassed the law, politics, radio, television and motion picture. A lawyer, he first appeared on screen in the film Marie in 1985, portraying himself in the fact-based story of a high-profile public corruption case he handled in Tennessee. Since then, he has appeared in numerous movies including No Way Out, In the Line of Fire, Die Hard II, Days of Thunder and The Hunt for Red October.
He became known for his portrayal of New York District Attorney Arthur Branch on the Emmy Award-winning NBC television drama, "Law & Order." He also appeared in Disney's Secretariat released in 2010, Summit Entertainment's Sinister in 2012 and has done multiple guest spots on "The Good Wife" (CBS). Thompson served eight years as a Senator from Tennessee, and in 2008 sought the Republican nomination for President of the United States. Prior to his election, Thompson maintained law offices in Nashville and Washington.

Fred Dalton Thompson attends the Meet and Greet for Broadway's New Court Drama "A Time To Kill" at The Heath at The McKittrick Hotel in New York City on September 16, 2013
---
Jean-Claude Baker, cable-television pioneer, biographer, historian and internationally known restaurateur of Theatre District hotspot Chez Josephine, died on January 15, 2015. He was 71. His death was ruled as a suicide.
Chez Josephine is a French restaurant that is well-known amongst the Broadway community and was referred to as a "cocktail of human beings" by Baker.
Mr. Baker achieved international recognition as the owner and ebullient host of Chez Josephine, a restaurant on New York City's Theater Row. It was named for his adoptive mother, Josephine Baker, the American performer who became a superstar in Paris in the 1920's.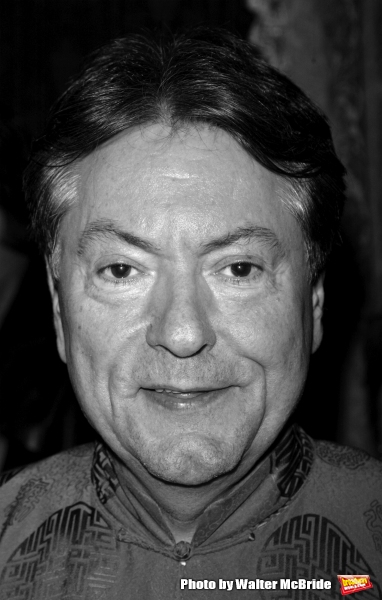 Jean Claude Baker Attends the opening night performance of PONIES at Studio Dante Theatre in New York City. The play was Written by Mike Batistick, Directed by Nick Sandow and Produced by Michael Imperioli.October 14, 2004
---
tTheater producer Don Gregory, best known for his solo shows on Broadway, passed away on November 10th at the age of 80 at his home in Boca Raton, FL.
Gregory produced one-actor shows on Broadway for such luminaries as Henry Fonda, Julie Harris and James Earl Jones. In addition, he brought Richard Burton back to Broadway as King Arthur in the 1980 revival of CAMELOT.
In 1981, Mr. Gregory and his co-producer Mike Merrick were responsible for bringing Rex Harrison back to Broadway in perhaps his most famous role, Henry Higgins in the revival of MY FAIR LADY. Later that year, Richard Harris took over the role for a performance which was taped and aired on HBO.
Gregory was among the producers for Broadway's "Othello" in 1983 starring James Earl Jones in the title role andChristopher Plummer as Iago.

Producer Don Gregory attends the Meet & Greet for 'The Belle of Amherst' at the Shetler Studios on September 12, 2014 in New York City.
---
Beloved stage and screen star, Theodore Bikel, who recently CELEBRATED his 76th year in show business, passed away at UCLA Medical as a result of natural causes in July 2015. He was 91.
Friends have defined Theo as the ultimate Renaissance man. He is compassionate, philanthropic, principled and an advocate for justice. Theo marched with Reverend Dr. MartinLUTHER King and was president of Actors Equity, Sr VP of the AJC, Board Member of Amnesty International and a member of the National Council on the Arts. Theo's inspiration instills a love of justice, Judaism, music and the arts in us all.
Best known for playing the role of Tevye on Broadway and elsewhere over 2,000 times-more than any other actor, he also created the role of Captain von Trapp on Broadway in the Sound of Music where the song "Edelweiss" was written for him to sing. He performed in over 35 stage productions in venues from Broadway to Israel to London's West End.

Theodore Bikel attends the Crystal Apple Awards at Gracie Mansion on June 13, 1994 in New York City.
---
Stage and screen actor David Canary passed away on November 16 from natural causes. He was 77 years old.
Canary appeared on Broadway with Colleen Dewhurst in Great Day In The Morning and with Geraldine Page inTennessee Williams' Clothes For A Summer Horse. He did numerous musical/stage roles in shows such as Kismet, Man Of La Mancha, and The Fantastics, as well as dramatic performances in The Seagull and Macbeth.
David's first daytime television role was on Search for Tomorrow where he played the short-term role of Liza Walton's agent. He had two short stints on The Doctors as Far Wind, a Jim Jones like cult leader who took the hospital staff hostage.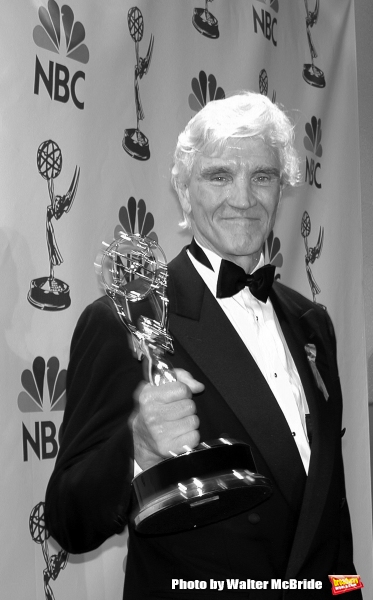 David Canary attends the Daytime Emmy Awards on May 18, 2001 at Radio City Music Hall in New York City.
---

Mario Cuomo photographed on June 1, 1995 in New York City.
---
Patricia Elliott, who won a Tony Award for her Broadway debut in A LITTLE NIGHT MUSIC, has passed away. Her niece, Sally Fay, said Elliott died of cancer on Sunday, December 20 at her home in Manhattan. She was 77.
Elliott first took to the Great White Way as 'Countess Charlotte Malcolm' in the original production of Stephen Sondheim's A LITTLE NIGHT MUSIC in 1973. She won a Tony Award, a Drama Desk Award and a Theatre World Award for her performance. She was also nominated for a Tony in 1977 for THE SHADOW BOX and received critical acclaim for her role in TARTUFFE in 1978.
Among her other Broadway credits are A MONTH OF SUNDAYS, THE ELEPHANT MAN, 12 RUE DE L'AMOUR, HEDDA GABLER, A DOLL'S HOUSE, KING HENRY V, A CRY OF PLAYERS and KING LEAR.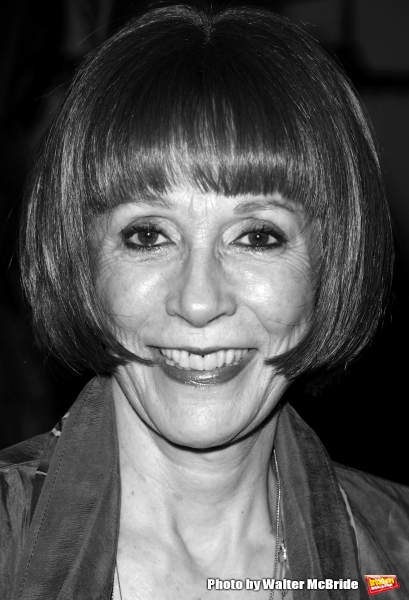 Patricia Elliott attends the 2007 Theatre World Awards for Outstanding Broadway or Off-Broadway Debuts. Held at the World Stages Theatre in New York City. June 5, 2007
---
New York's treasured radio and TV host Joe Franklin died on Saturday, Jan. 24, 2015 from prostate cancer. He was 88.
Franklin was best known for his late-night TV show which aired 1950-1963, which set the Guinness World Record for the longest running talk show of all time.
Joe Franklin (born Joseph Fortgang; March 9, 1926 - January 24, 2015) was an American radio and television host personality from New York City, best known for pioneering the television talk-and-variety show format that set the standard for television talk shows. His show began in 1950 on WJZ-TV (later WABC-TV) and moved to WOR-TV (later WWOR-TV) from 1962 to 1993. He claimed to have interviewed over 300,000 guests during his 43 year television career.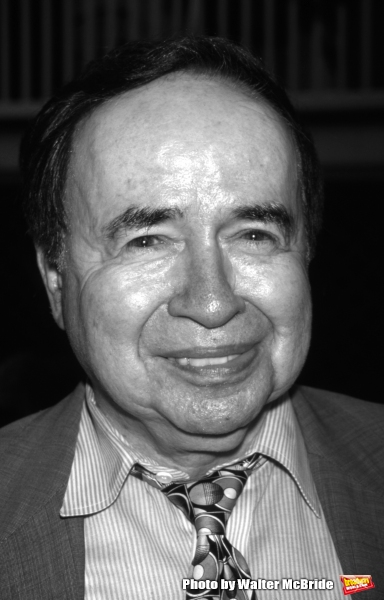 Joe Franklin attends the Crystal Apple Awards at Gracie Mansion on June 11, 1997 in New York City.
---
Pro Football Hall of Famer, TV commentator and husband to Kathie Lee Gifford Frank Gifford has died at 84 according to a statement from NBC News and his family.
Gifford's family issued the following statement through NBC:
"It is with the deepest sadness that we announce the sudden passing of our beloved husband, father and friend, Frank Gifford. Frank died suddenly this beautiful Sunday morning of natural causes at his Connecticut home. We rejoice in the extraordinary life he was privileged to live, and we feel grateful and blessed to have been loved by such an amazing human being. We ask that our privacy be respected at this difficult time and we thank you for your prayers."

Frank Gifford attends the Opening Night Performance of CYRAND de BERGERAC at the Richard Rodgers Theatre in New York City.November 1, 2007
---
Holly Woodlawn is a transsexual and former Warhol superstar, who appeared in his movies Trash (1970) and Women in Revolt (1972). Her life was summarized by Lou Reed in his song "Walk on the Wild Side": "Holly came from Miami FLA, / hitch-hiked her way across the USA, / plucked her eyebrows on the way, / shaved her legs, and then he was a she..." Woodlawn passed away on December 6, 2015 .
She met Andy Warhol in the Factory at a screening of Flesh. Through him she met Jackie Curtis, who cast Woodlawn in her play Heaven Grand in Amber Orbit in the autumn of 1969. In October she was assigned a bit role in Trash, but so impressed director Paul Morrissey that she was given a larger role. In 1970 she received word from the Academy of Motion Picture Arts and Sciences that George Cukor, supported by others, was petitioning the Academy to nominate her for Trash - however, nothing came of this campaign.
In May 1971, Woodlawn replaced Candy Darling at the La Mama Theatre, New York in a production of Vain Victory written and directed by Jackie Curtis. She was arrested and briefly incarcerated in Puerto Rico after being caught shoplifting. Holly created a stir when she was arrested in New York City after impersonating the wife of the French Ambassador to the United Nations. When arrested, she was taken to the Women's House of Detention then transferred to a men's facility when her biological sex was discovered.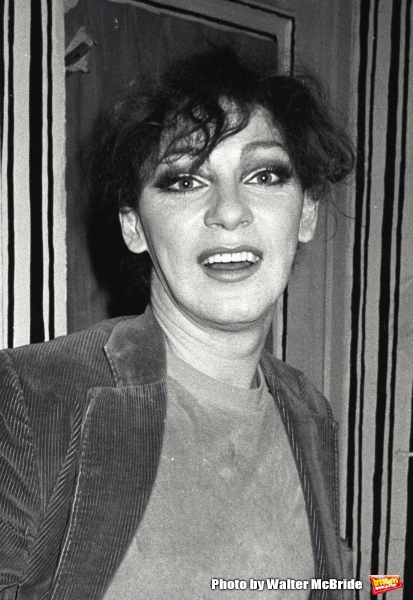 Holly Woodlawn attends an Evening at the Theater for the New City for a Hand and foot print ceremony on May 12, 1982 in New York City.
---
Leonard Nimoy, best known for his iconic role as Spock in STAR TREK, died in February 2015 at age 83. His wife, Susan Bay Nimoy, confirmed his death to the New York Times, revealing that the cause of death was end-stage chronic obstructive pulmonary disease. Last week it was reported that the actor was hospitalized for chest pains.
Nimoy had appeared on Broadway in "Full Circle," directed byOtto Preminger, and served as a replacement for Anthony Hopkins as Martin Dysart in the 1973 production of "Equus." In 1996 he directed "The Apple Doesn't Fall Far From the Tree" on the Rialto. The actor portrayed Stanley Kowalski in a 1955 Atlanta production of "A Streetcar Named Desire" and toured in the role of Tevye in "Fiddler on the Roof" in 1971. He also played SHERLOCK Holmes in a play of that name in 1976 as well as Vincent Van Gogh in the solo show "Vincent: The Story of a Hero," which he also produced and directed, in 1978-80. Vincent will be presented by Starry Night Theater Company for three performances only March 20-22, 2015 at the Maxwell C. King Center's Studio Theater. Nimoy adapted the play from hundreds of letters between Vincent and his closest ally, his brother, Theo. The play includes over 100 stunning projections of Vincent's artwork on a large screen.

Leonard Nimoy attends the Broadway Opening Night Performance of 'The Glass Menagerie' at the Booth Theatre in New York City on September 16, 2013.
---
Nathaniel Marston, a veteran of the long running soap opera ONE LIFE TO LIVE died on Wednesday following an October 30, 2015 car crash that left him paralyzed. The actor was 40.
His mother, Elizabeth Jackson, confirmed the news on her Facebook page: "Dear family and friends, it is with a heavy heart that I share this devastating news," she wrote. "My beloved and cherished son, Nathaniel Marston, who was putting up the good fight until last night was not able to continue due to the traumatic and devastating nature of his injuries. Nathaniel passed away peacefully as I held him in my arms." The actor appeeared on ONE LIFE TO LIVE for six years. He left the daytime drama in 2007. He also portrayed
Eddie Silva on "As the World Turns" and guest starred on episodes of "Castle," "White Collar" and "Blue Bloods." He is survived by his mother and wife, Rita.

Nathaniel Marston attends the Daytime Emmy Awards at Radio City Music Hall on May 20, 1999 in New York City.
---
legendary actress and star of stage and screen, Jayne Meadows Allen passed away peacefully of natural causes in her Encino, Calif. home in April 2015 at the age of 95.
Jayne made her debut on Broadway in the comedy Spring Again, and went on to star in six more Broadway shows. However, it was the Broadway hit The Gazebo (opposite Walter Sleazak) that established Jayne as a top comedienne. She had been called to Hollywood to begin a successful film and television career and her return to Broadway in the revival of Kaufman and Hart's classic "Once in a Lifetime" was met with rave notices.
Jayne had seven featured roles in Broadway plays and starred in her last two appearances.

Jayne Meadows in New York City on 11/17/1990
---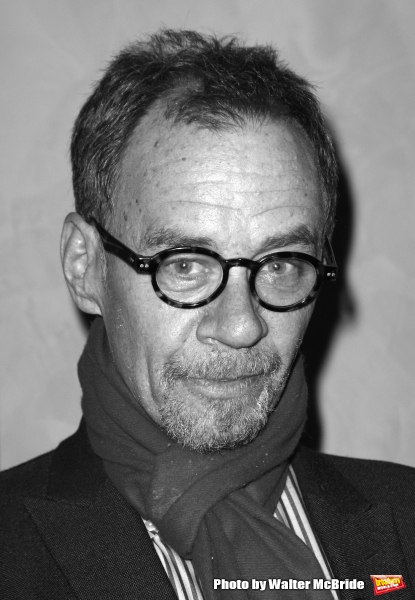 David Carr at Times Talks in the Times Center, New York City on 1/17/2012
---

Dick Moore attends the reception and unveiling for the Al Hirschfeld permanent installation at The New York Public Library for Performing Arts in New York City.
---
Anne Meara passed away in May 2015 at the age of 85. Meara appeared in five Broadway shows and was Tony-nominated for her performance as Marthy Owen in ANNA CHRISTIE in 1992, opposite Liam Neeson and Natasha Richardson.
Anne Meara was an American actress and comedian. She and Jerry Stiller were a prominent 1960s comedy team, appearing as Stiller and Meara, and are the parents of actor and comedian Ben and actress Amy Stiller.
Meara was born in Brooklyn, New York, the daughter of parents of Irish descent, Mary (née Dempsey) and Edward Joseph Meara, a lawyer. Meara was raised as a member of the Catholic Church, and converted to Reform Judaism six years after marrying Jerry Stiller. She has long stressed that she did not convert at Stiller's request, but because "Catholicism was dead to me." She took the conversion seriously and studied the faith in such depth that her Jewish-born husband quipped, "Being married to Anne has made me more Jewish."

Anne Meara attends the Tony Award Nominations at Sardi's on 5/6/1996 in New York City.
---
Rod McKuen, the poet and performer whose works became an integral part of the pop culture in the '60s and '70s, passed away on January 29, 2015 at a rehabilitation center in Beverly Hills. He was 81 years old.
Among his most well-known songs were "Love's Been Good to Me," "If You Go Away," the Oscar-nominated "Jean" (from the movie The Prime of Miss Jean Brodie), and "The World I Used to Know."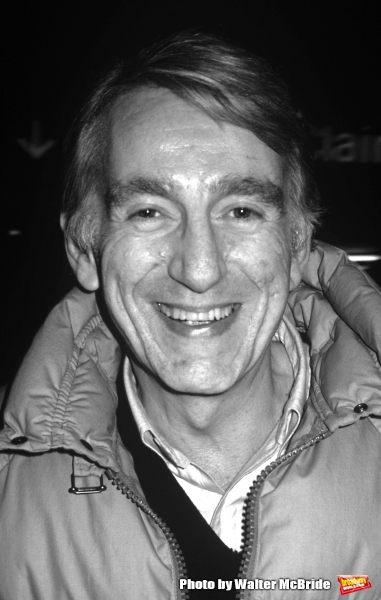 Rod McKuen photographed in New York City, 1985
---
Actor, writer, comedian and painter Taylor Negron died January 10, 2015 at age 57 after a battle with cancer.
Negron's motion picture appearances were plentiful, and included Stuart Little, The Last Boy Scout, Bio-Dome, Fast Times at Ridgemont High, Angels in the Outfield, The Aristocrats, Nothing but Trouble, Punchline, Better Off Dead, Easy Money, Young Doctors in Love, Call Me Claus and Amy Heckerling's Vamps where he reprised his Fast Times at Ridgemont High pizza delivery scene.
Among his television appearances were guest star roles on Wizards of Waverly Place, Fresh Prince of Bel Air, Curb Your Enthusiasm, Reno 911, Friends,My Wife and Kids, Seinfeld, ER, and Party of Five. He starred in the regular role of Manuelo the nanny in So Little Time with Mary-Kate and Ashley Olsen. He also starred in Smart Guy
In 2008 he wrote The Unbearable Lightness of Being Taylor Negron - A Fusion of Story and Song directed by opera director David Schweitzer and co-starring singer/songwriter Logan Heftel. The show debuted to critical acclaim in the Green Room at the Edinburgh Comedy Festival. It ran also in the 2009 Best of New York Solo Festival at the SoHo Playhouse and at the Barrow Street Theater.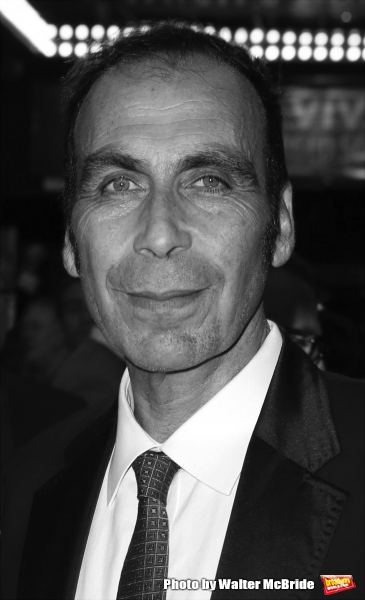 Taylor Negron attends the first Broadway preview for 'Side Show' at the St. James Theatre on October 28, 2014 in New York City.
---

Betsy Von Furstenberg attends 'Love n' Courage' - Theater for the New City Benefit at The National Arts Club on February 24, 2014 in New York City.
---
Legendary Hollywood producer Jerry Weintraub died of a heart attack on July 6, 2015 . He was 77.
Weintraub's producing credits include Nashville, Diner, Happy New Year, The Karate Kid, National Lampoon's Vegas Vacation, The Karate Kid (2010 film), and the 2001 remake of Ocean's Eleven. In addition to producing Ocean's 12 and Ocean's 13, he appeared in all the Ocean films. In Ocean's 11 he is seen at a table talking to Carl Reiner and is identified in audio commentary on the DVD edition.
Weintraub's first two films as a producer were Robert Altman's NASHVILLE and Oh, God! starring George Burns and John Denver. On an April 7, 2010 appearance of the television show, The View, Weintraub struck a handshake deal with Whoopi Goldberg to play the next God in a future Oh, God! sequel, should a favorable script become available. Weintraub will produce a new adaptation of Tarzan for Warner Bros.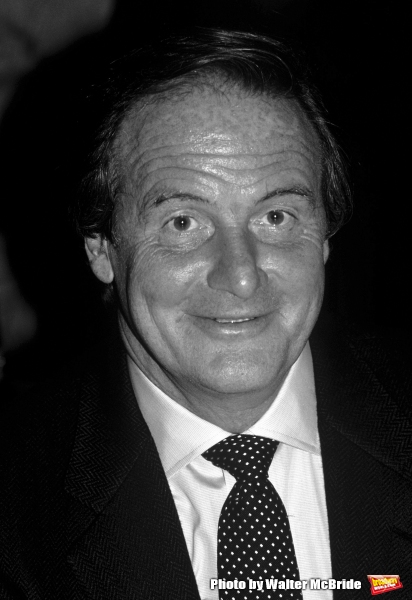 Jerry Weintraub photographed in Los Angeles on September 15, 1986.
---
Stage, screen, and cabaret star Julie Wilson passed away on April 5, 2015 from complications from two recent stokes. She was 90 years old.
Wilson made her Broadway stage debut in the 1946 revue Three to Make Ready. In 1951, she moved to London to star in the West End production of Kiss Me, Kate and remained there for four years, appearing in shows such as South Pacific and Bells Are Ringing while studying at the Royal Academy of Dramatic Arts. She returned to New York to replaceJoan Diener in Kismet. Additional Broadway credits include The Pajama Game (1954), Jimmy (1969), Park (1970), and Legs Diamond (1988), for which she received a Tony Award nomination as Best Featured Actress in a Musical. She also toured in Show Boat, Panama Hattie, Silk Stockings, Follies, Company, and A Little Night Music.

Julie Wilson attends theReopening of Windows of the World RestaurantOne World trade Center, NYCJune 26, 1996