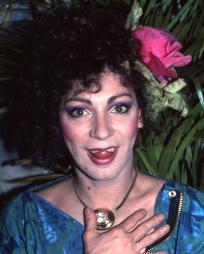 Date of Birth: October 26, 1947 (74)
Birth Place: Juana Diaz, Puerto Rico
Latest News on Holly Woodlawn
Stage Credits
  [Broadway]
Broadway Revival, 1983
Googie Gomez
Holly Woodlawn News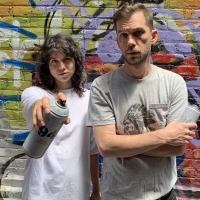 Graffiti Artist Drama HIT THE WALL Premieres
by A.A. Cristi - Jun 16, 2022
Spin Cycle, Frigid & JCS Theater Company present the World Premiere of HIT THE WALL, a new play by Jake Shore, directed by Timothy Haskell.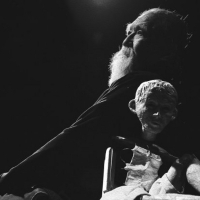 A FEW DEEP BREATHS Comes to La MaMa This Week
by Stephi Wild - May 17, 2022
Each of the writers worked independently to generate dialogue and/or actions for two performers, one playing a 7-year-old and the other a 77-year-old. The non-linear tale that emerges is developed in collaboration with creative technologists, embodied by performance artist Agosto Machado and a puppet by Tom Lee, performed by Leah Ogawa and Maria Camia, and will explore interactivity and connection with the online audience.
La MaMa Will Conclude 59th Season With A FEW DEEP BREATHS
by Stephi Wild - Jun 10, 2021
For the final online experiment in La MaMa's 59th season, seven writers (Erik Ehn, Huntrezz Janos, Adrienne Kennedy, Haruna Lee, Chuck Mee, Robert Patrick, and Christopher Rivas), two performers, and an online audience come together for A FEW DEEP BREATHS, premiering Friday, June 25 at 8pm ET.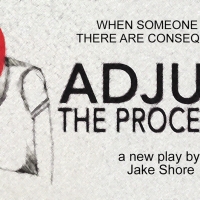 Spin Cycle and JCS Theater Company Extend the World Premiere of ADJUST THE PROCEDURE
by Chloe Rabinowitz - Mar 4, 2021
Spin Cycle and JCS Theater Company have announced an extension of the World Premiere of ADJUST THE PROCEDURE, a new play by Jake Shore (The Devil Is On The Loose With An Axe In Marshalltown, Holy Moly, and Down The Mountain And Across The Stream) conceived during the pandemic and created with Zoom theater in mind.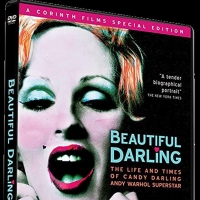 BEAUTIFUL DARLING Available on DVD Jan. 12
by Sarah Jae Leiber - Dec 23, 2020
By the mid-sixties Jimmy Slattery, born in the Long Island suburb of Massapequa in 1944, had become Candy, a gorgeous blond actress and throwback to Hollywood's golden age.
BWW Exclusive: In Honor of Gay Pride - THE 101 GREATEST LGBTQ SONGS/ANTHEMS OF ALL TIME - from Judy Garland to Lady Gaga, from Gloria Gaynor to Frank Ocean
by Peter Nason - Jun 24, 2020
Happy Gay Pride! BWW Reviewer Peter Nason chooses the 101 greatest LGBTQ songs and anthems from 1920-2020. See if your favorite songs or artists made the grade!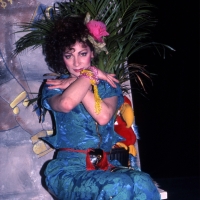 Photo Flashback: Holly Woodlawn Appears In THE GAME SHOW Off-Broadway
by Walter McBride - Dec 10, 2019
In 1982, transgender performer and Warhol superstar, Holly Woodlawn, appeared in a theatre piece called The Game Show in Greenwich Village, New York City.
New York's Leading LGBTQ Film Festival 'Newfest' Announces Full Lineup
by A.A. Cristi - Sep 19, 2019
New York's leading LGBTQ film festival, NewFest, has announced the full lineup of their 31st annual celebration of the year's best LGBTQ films from around the world. As announced earlier this week, the festival will kick off the festival's 31st edition with the New York premiere of Mike Doyle's Manhattan-set ensemble rom-com SELL BY, featuring an eclectic cast including Scott Evans (Netflix's "Grace and Frankie"), Kate Walsh (ABC's "Grey's Anatomy"), Academy Award-nominee and Emmy Award-winner Patricia Clarkson, Michelle Buteau (Netflix's "Tales of the City") and Augustus Prew (HIGH-RISE), and will close the festival with the New York premiere of Rodrigo Bellott's award-winning film TU ME MANQUES, which was recently announced as Bolivia's submission for Best International Feature Film selection for the 2019 Academy Awards. 
BLEACH Announces Final Extension Through March 30
by Julie Musbach - Mar 18, 2019
The US Premiere of BLEACH by Dan Ireland-Reeves will extend through March 30, 2019. This award-winning underground hit, seen throughout the UK as well as in Paris, Stockholm, London and Dublin, made its US premiere in January in an intimate, immersive production performed for an audience of 10.
Holly Woodlawn Videos
Holly Woodlawn Frequently Asked Questions
How many Broadway shows has Holly Woodlawn been in?
Holly Woodlawn has appeared on Broadway in 1 shows.
How many West End shows has Holly Woodlawn been in?
Holly Woodlawn has not appeared in the West End