Photo Flash: Tony Kushner's THE ILLUSION in Rehearsal
Signature Theatre Company (James Houghton, Founding Artistic Director; Erika Mallin, Executive Director) presents Tony Kushner's THE ILLUSION, directed by Michael Mayer. THE ILLUSION begins performances on May 17, 2011 at The Peter Norton Space (555 West 42nd Street). Opening night will be June 5.
THE ILLUSION features Peter Bartlett (The Drowsy Chaperone, "One Life to Live"), Sean Dugan (Next Fall, "Oz"), David Margulies (Conversations With My Father, Wonderful Town), Amanda Quaid (Equus, Banished Children of Eve), Lois Smith (The Trip to Bountiful, "True Blood"), Henry Stram (Inherit the Wind, See What I Wanna See), Merritt Wever ("Nurse Jackie", Tiny Furniture) and Finn Wittrock ("All My Children", The Age of Iron.)
Through The Signature Ticket Initiative, which seeks to make great theatre accessible to the broadest possible audience, all regularly-priced single tickets ($75) during the initial announced run are underwritten and will be available for $20.
The Signature Ticket Initiative is made possible by the lead sponsorship of Time Warner Inc. Generous support for The Signature Ticket Initiative is provided by Margot Adams, in memory of Mason Adams.
A lawyer, facing mortality, desperate to find the son he drove away years before, travels in the dead of night to a mysterious cave. There he engages the services of a wizard, who conjures up visions of the romantic, adventurous, perilous life the lawyer's son has been living since his father expelled him from home. THE ILLUSION, freely adapted from Pierre Corneille's L'Illusion Comique, is Kushner's most joyfully theatrical play, a wildly entertaining tale of passion and regret, of love, disillusionment and magic.
THE ILLUSION features scenic design by Christine Jones, costume design by Susan Hilferty, lighting design by Kevin Adams, sound design by Bray Poor and fight direction by Rick Sordelet. Production Stage Manager is Paul J. Smith.
Signature Theatre Company's 20th Anniversary season also features the first New York revival of Tony Kushner's Pulitzer Prize and Tony Award-winning epic work, ANGELS IN AMERICA: A GAY FANTASIA ON NATIONAL THEMES, directed by Michael Greif, which extended four times and will play its final performance on Sunday, April 24th and the New York premiere of THE INTELLIGENT HOMOSEXUAL'S GUIDE TO CAPITALISM AND SOCIALISM WITH A KEY TO THE SCRIPTURES, also directed by Michael Greif and co-produced with The Public Theater in association with The Guthrie Theater, which opens on Thursday, May 5.
The season will also include readings of selected other plays from Tony Kushner's body of work. Plays under consideration include A BRIGHT ROOM CALLED DAY, TINY KUSHNER (A NEW COLLECTION OF ONE ACTS), IT'S AN UNDOING WORLD, OR WHY SHOULD IT BE EASY WHEN IT CAN BE HARD?, THE HENRY BOX BROWN PLAY, HYDRIOTAPHIA, OR THE DEATH OF DR. BrownE and HOMEBODY/KABUL.
Photo CRedit: Eric Carter


Cast of THE ILLUSION

Sean Dugan

Jim Houghton, Finn Wittrock

Tony Kushner, David Margulies, Lois Smith

David Margulies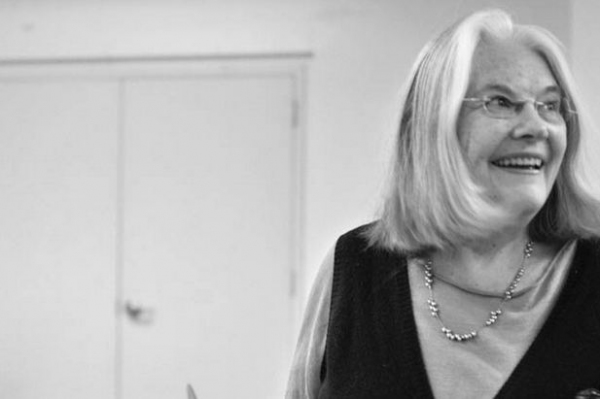 Lois Smith

Merritt Wever