Photos: The Taking of Miss Janie Revival Opens Off-Bway
The New Federal Theatre's revival of The Taking of Miss Janie by Ed Bullins opened at The Abrons Art Center Sunday night, December 3.
The event marked the first time the play has been produced in New York City since it won the New York Drama Critics Circle Award in 1975 for Best American Play, sharing honors that same year with
Equus
(Best Play) and
A Chorus Line
(Best Musical).  Members of the original cast joined the show's current cast onstage after the performance.  Among those on-hand from the 1975 production were Lin Shaye (There's
Something About Mary, Dumb And Dumber, Snakes on a Plane
) and Sam McMurray ("Friends," "The King of Queens").  The original production's assistant stage manager, Oz Scott, was also in attendance, taking time off from his busy schedule as a much sought-after television director."The original production began at The New Federal Theatre then moved to Lincoln Center's Mitzi Newhouse Theatre, where, because of its volatile subject matter and shocking simulation of a white woman being raped by black man on-stage, it was met with bomb threats.  Three NYC police officers sat in the audience each night to secure the safety of the actors," press notes state.  "
The Taking of Miss Janie
begins and ends with the rape of the title character, then travels backward and forward in time to recall and comment on the politics, drug culture, sexual experimentation and race relations of the turbulent 1960's. The revival is directed by Shauneille Perry and produced by
Woodie King
, Jr. and The New Federal Theatre, and continues performances at the Abrons Art Center (466 Grand Street) through December 23.  General admission tickets are $18, and may be ordered by calling Ticket Central at (212) 279-4200.  For more information, visit the New Federal Theatre website at
www.newfederaltheatre.org
or call (212) 353-1176.
Photos courtesy of Terence Womble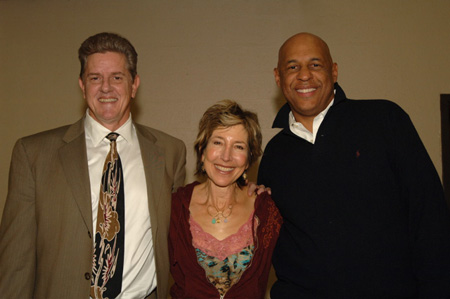 Sam McMurray, Lin Shaye and Oz Scott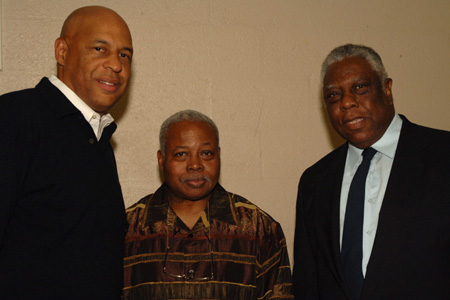 Oz Scott, Ed Bullins and Woodie King, Jr.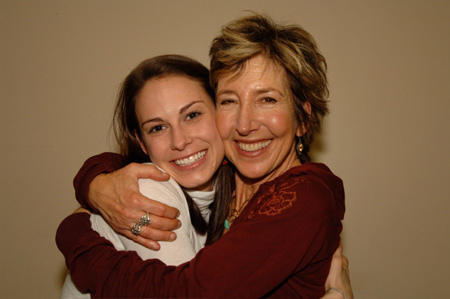 Elizabeth Wirth and Lin Shaye