Photo Flash: Riverdale Repertory Company and Riverdale Rising Stars Presents CAROUSEL
To the tune of classic songs like "If I Loved You," "You'll Never Walk Alone," "June is Bustin' Out All Over," and many more, CAROUSEL transports audiences to turn of the century New England for a romantic tale that transcends heaven and earth. A ne'er-do-well carnival barker falls in love with a naive girl as the merry-go-round of life spins on and on through hope, tragedy, and ultimately, redemption.
CAROUSEL features music by Richard Rodgers with book and lyrics by Oscar Hammerstein II. The team previously wrote Oklahoma! and went on to write The King and I, The Sound of Music, and more. The show is based on Ferenc Molnar's play Liliom as adapted by Benjamin F. Glazer, and had original dances by Agnes De Mille. The show premiered on Broadway in 1945, and was adapted for film in 1956. The well-received 1994 Broadway production starred Audra McDonald, and received five Tony Awards, including Best Revival of a Musical.
Featuring a cast of 35 performers age 6 to 76 from Riverdale, Upper Manhattan, Yonkers, and beyond, the Riverdale Repertory Company/Riverdale Rising Stars co-production of CAROUSEL is directed by Timothy Mathis, with choreography by Laurie Walton, and music direction by Justin Fischer. The design team includes Eric Zoback (Set Design), Jenna Lyons (Scenic painting), Penelope Margeotes (Costume Design), David Pentz (Lighting Design), and Denise Eberly (Sound Design).
ABOUT RIVERDALE RISING STARS
Riverdale Rising Stars was created to provide the teens of the Riverdale community and beyond a professional repertory company experience. Since its inception in 2000, the organization has expanded its programming to include Rising Stars Jr., Riverdale Repertory Company, and the Riverdale Performing Arts Conservatory (RPAC), an educational program for adults and children. Of greatest importance is the way that all build self-esteem, learn enormous respect for others, develop camaraderie and create lifelong friendships. Together, these award-winning companies provide a world of expression, passion and creativity for all ages.
The 2016-2017 theatre season at the Riverdale YM-YWHA also includes Les Miserables: School Edition (teen performers: December 3-18, 2016); Guys & Dolls Jr. (child performers: January 7-8, 2017); Thoroughly Modern Millie Jr. (child performers: January 14-15, 2017); The Boyfriend (teen performers: March 4-19, 2017); The Annual Broadway Gala (professional performers with members of the resident companies:April 2, 2017); The Outsiders (teen performers: April 20-23, 2017); The Little Mermaid Jr. (child performers: May 18-28, 2017); and Disaster! The Musical (adult performers: June 21-28, 2017).
For more information on all performing arts programs at the Y, visit www.RiverdaleRisingStars.com.
ABOUT THE RIVERDALE YM-YWHA
The mission of the Riverdale YM-YWHA is to be the hub that brings together members of the Jewish and wider community. At the Y, individuals and families of all backgrounds and abilities gather to grow, to learn, and to deepen their understanding of themselves and their connections to one another. Rooted in Jewish values, our cultural, social, educational, health and wellness programs offer members of all ages multiple pathways into the richness of our local community life. Through our programs and partnerships, we strive to improve the quality of life in the Riverdale community and celebrate its uniqueness and its diversity. www.RiverdaleY.org
Photos credit: Stacey Natal, Total City Girl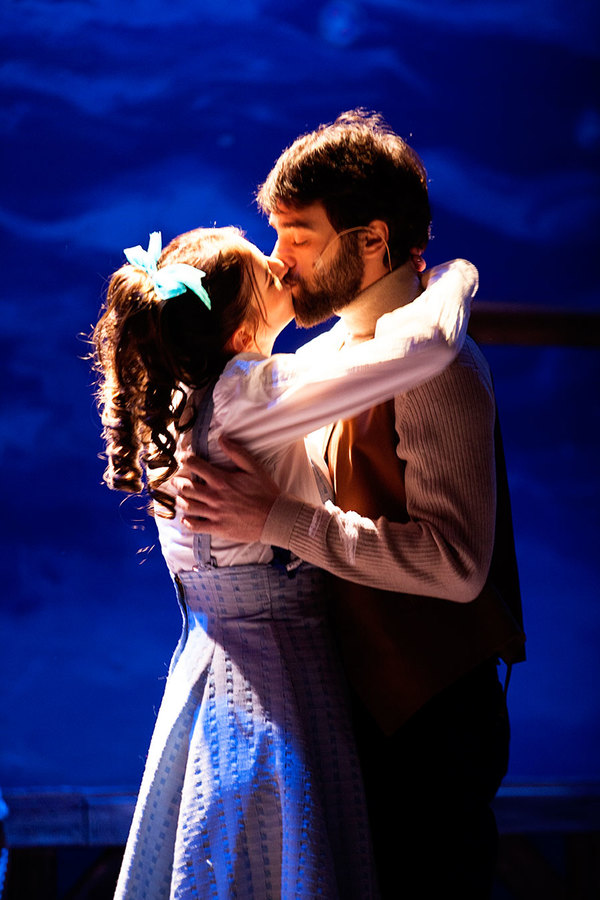 Tamara Hayes, David Newman

Tamara Hayes, David Newman

The cast of CAROUSEL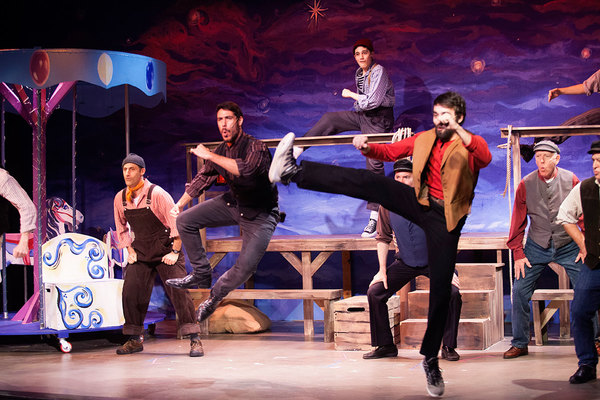 Jeremy Sapadin, David Newman, and the cast of CAROUSEL

The cast of CAROUSEL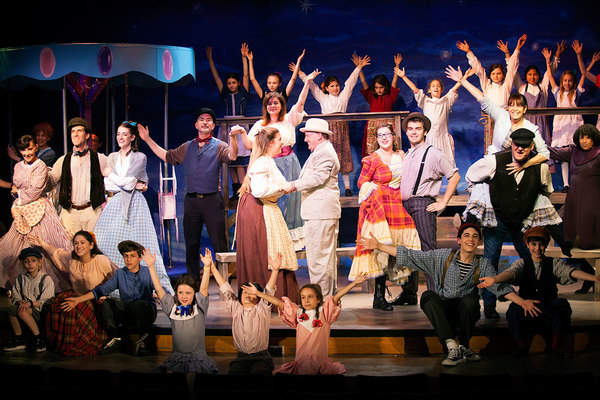 The cast of CAROUSEL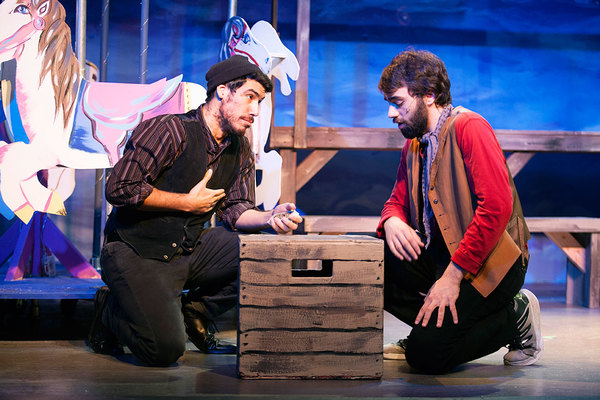 Jeremy Sapadin and David Newman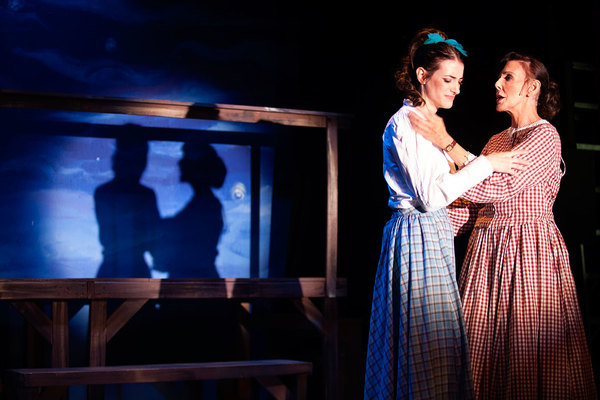 Tamara Hayes and BARBARA SALANT

Sara Crowe, David Newman, and Judah Shapiro
Related Articles
More Hot Stories For You
AMC Theaters May Never Reopen Due to Credit Score Decline
According to The Wrap, AMC Entertainment's credit rating has gone down to CCC- from B, which takes the company from a?oehighly speculativea?? to a?oeD... (read more)

Disney on Broadway's 25th Anniversary Concert Will Be Streamed to Raise Money For BC/EFA's COVID-19 Emergency Assistance Fund
The one-night-only benefit 'Celebrating 25 Magical Years of Disney on Broadway' will be streamed to raise money for Broadway Cares/Equity Fights AIDS'... (read more)

8,578 Audience Members of THE PHANTOM OF THE OPERA in Seoul Will Be Monitored After Two Cast Members Test Positive For COVID-19
The Seoul City government will monitor all 8,578 audience members who attended a performance of The Phantom of the Opera at Blue Square in Yongsan-gu,... (read more)

THE PRINCE OF EGYPT Original Cast Recording Released Today
THE PRINCE OF EGYPT, the new musical based on the acclaimed DreamWorks Animation film, has announced that Ghostlight Records has released its original... (read more)

VIDEO: Andrew Lloyd Webber Plays JESUS CHRIST SUPERSTAR; Encourages Fans to Submit Videos Singing Along
Andrew Lloyd Webber has taken to Twitter to perform a bit from Jesus Christ Superstar, in honor of Easter approaching.... (read more)

Disney Theatricals Releases Downloadable Children's Activities For THE LION KING, FROZEN, and More
Disney Theatrical Productions is offering free downloadable creative activities for educators and parents from their shows, including The Lion King, M... (read more)