Photo Flash: Julianne Moore, David Hyde Pierce, Jonathan Groff and More at 2015 FORGET-ME-NOT Gala
Academy Award winning actress Julianne Moore was honored on June 8, 2015 by the Alzheimer's Association, New York City Chapter at the annual "Forget-Me-Not" Gala, An Evening to End Alzheimer's at The Pierre in Manhattan. Ms. Moore received the Chapter's Creative Leadership Award for her stunning portrayal of a college professor diagnosed with early onset Alzheimer's disease in Still Alice. Tony Award winning actor David Hyde Pierce presented Ms. Moore with the award. Scroll down for photos from the event!
The Chapter, which marks its 30th year of providing services to New York City's Alzheimer's community, raised $1.75 million at the event. Almost 600 members of New York City's philanthropic, business, health care and Alzheimer's communities attended the gala emceed by award-winning actor Jonathan Groff, who lost his grandmother to Alzheimer's disease.
Kim Campbell, wife of Country Music Hall of Fame singer-songwriter Glen Campbell, received the Chapter's 2015 Caregiver Leadership Award for heightening awareness about the challenges of caregiving. Their story is captured in the extraordinary documentary "Glen Campbell: I'll Be Me."
Other honorees included Mike Schnitzer, Marielle Mindlin Bernstein and 13-year-old Sam Henes, who received Young Leadership Awards for working to promote the Chapter's programs and raising awareness about Alzheimer's and dementia.
The gala was chaired by Linda LaGorga, Senior Vice President & Treasurer, Valeant Pharmaceuticals International, Inc., and Chapter Board Member.
Also on hand were actors Victor Garber, Andy Kelso and Sheila Coyle, as well as distinguished members of the research and medical community including Dr. Peter Davies, Dr. Steven Ferris, Dr. Ralph Nixon, Dr. Norman Relkin, Dr. Mary Sano and Dr. Andrew Teich.
New York Giant star cornerback Prince Amukamara and his wife Pilar were joined by six of Prince's teammates including fullback Henry Hynoski, running backs Andre Williams and Rashad Jennings, linebackers Mark Herzlich and Devon Kennard and placekicker Josh Brown.
Lou-Ellen Barkan, President and CEO of the Alzheimer's Association, New York City Chapter, said, "Tonight we are joined by many stars of the screen, stage and even the football field. I would like to thank them for shining a spotlight on this devastating disease. Julianne's poignant portrayal of someone with early onset Alzheimer's disease has encouraged a new generation to think about the disease in a way they never have before. As an Alzheimer's caregiver - on and off the screen - Kim has raised awareness about the demands of this important role. And our young honorees Mike, Marielle and Sam are teaching the community that Alzheimer's affects people of all ages.
"I'd also like to thank the other stars in the room tonight: our caregivers - our "everyday heroes" - who don't always get the recognition they deserve; our brilliant scientists and researchers who spend endless days and nights searching for a cure and effective treatments; and so many other Chapter supporters who are here tonight because you understand just how critical our work is. Together, we will ensure that no one in the Alzheimer's community has to go it alone," Barkan concluded.
The evening offered a cocktail reception, spectacular silent and live auctions and dinner and dancing to Hank Lane Music and Productions with Harris Lane, band leader. The live auction was led by Sotheby's auctioneer Eli Rodriguez.
The Alzheimer's Association, New York City Chapter provides free information, confidential assistance and support for those with Alzheimer's disease and related dementias, as well as for their family members, caregivers and professionals. Our core programs include a 24-hour Helpline, Care Consultation, Education and Training, Support Groups, Early Stage Services and MedicAlert + Alzheimer's Association Safe Return. The Chapter actively advocates at the city, state and federal level to support related legislation and heighten public awareness. The Chapter's mission is to eliminate Alzheimer's disease through the advancement of research; to provide and enhance care and support for all affected; and to reduce the risk of dementia through the promotion of brain health.
Photo Credit: Ronald L. Glassman


Ashley Campbell, daughter of Country Music Hall of Fame singer-songwriter Glen Campbell; Tony Award winning actor David Hyde Pierce; event honoree Kim Campbell, wife of Country Music Hall of Fame singer-songwriter Glen Campbell

Tony Award winning actor David Hyde Pierce; Ashley Campbell, daughter of Country Music Hall of Fame singer-songwriter Glen Campbell; event honoree Kim Campbell, wife of Country Music Hall of Fame singer-songwriter Glen Campbell; Academy Award winning actress and event honoree Julianne Moore; actor Victor Garber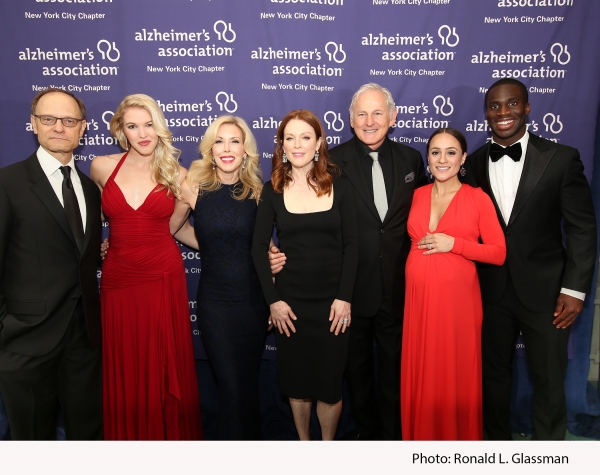 Tony Award winning actor David Hyde Pierce; Ashley Campbell, daughter of Country Music Hall of Fame singer-songwriter Glen Campbell; event honoree Kim Campbell, wife of Country Music Hall of Fame singer-songwriter Glen Campbell; Academy Award winning actress and event honoree Julianne Moore; actor Victor Garber; Pilar Amukamara; New York Giant star cornerback Prince Amukamara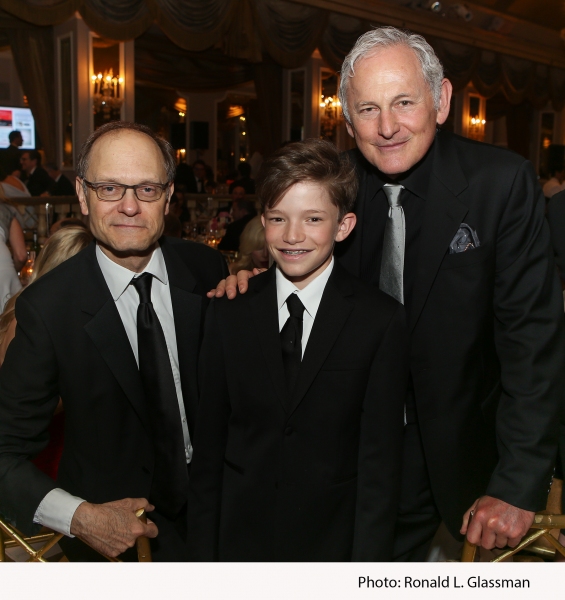 Tony Award winning actor David Hyde Pierce; event honoree Sam Henes; actor Victor Garber

New York Giant fullback Henry Hynoski; New York Giant linebacker Devon Kennard; event chair Linda LaGorga, Chapter Board Member; event honoree Sam Henes; New York Giant linebacker Mark Herzlich; Pilar Amukamara; New York Giant star cornerback Prince Amukamara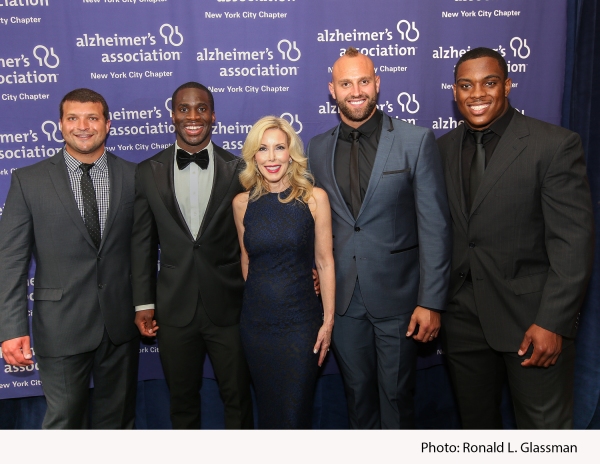 New York Giant fullback Henry Hynoski; New York Giant star cornerback Prince Amukamara; event honoree Kim Campbell, wife of Country Music Hall of Fame singer-songwriter Glen Campbell; New York Giant linebacker Mark Herzlich; New York Giant linebacker Devon Kennard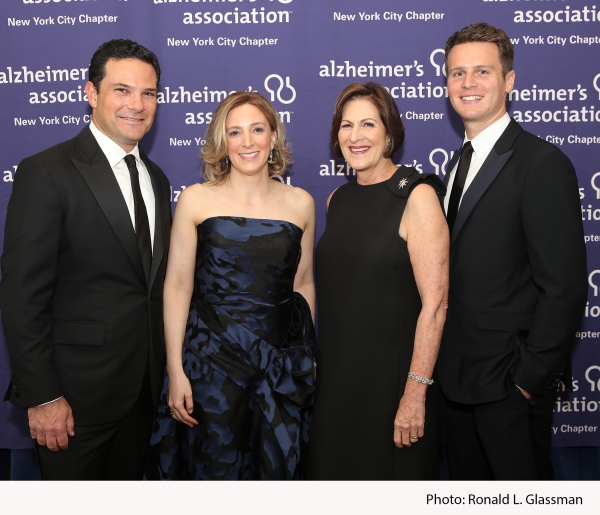 Jon Henes, Chapter Board Member; event chair Linda LaGorga, Chapter Board Member; Lou-Ellen Barkan, President and CEO of the Alzheimer's Association, New York City Chapter; award-winning actor and event emcee Jonathan Groff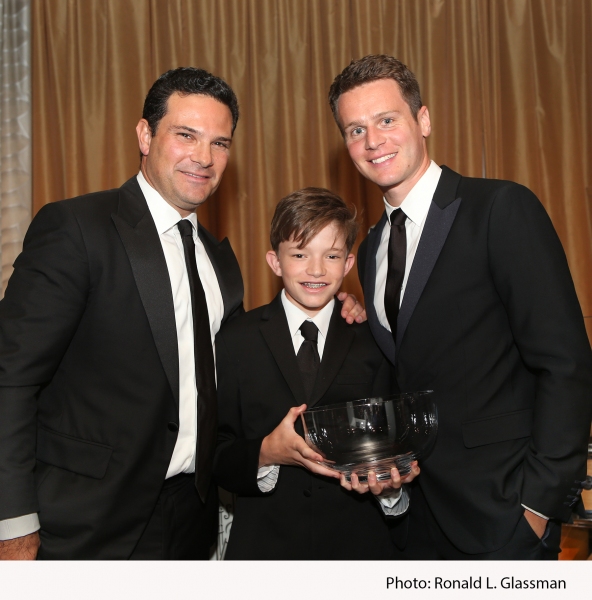 Jon Henes, Chapter Board Member; event honoree Sam Henes; award-winning actor and event emcee Jonathan Groff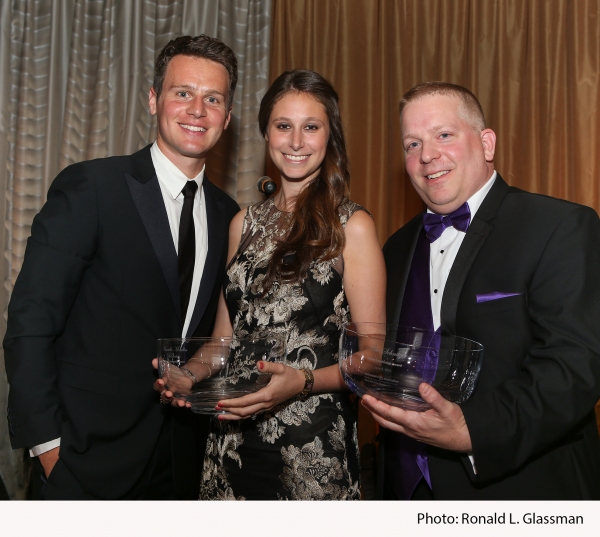 Award-winning actor and event emcee Jonathan Groff; event honoree Marielle Mindlin Bernstein; event honoree Mike Schnitzer

Award-winning actor and event emcee Jonathan Groff; event honoree Kim Campbell, wife of Country Music Hall of Fame singer-songwriter Glen Campbell; Pilar Amukamara; New York Giant star cornerback Prince Amukamara

Academy Award winning actress and event honoree Julianne Moore; award-winning actor and event emcee Jonathan Groff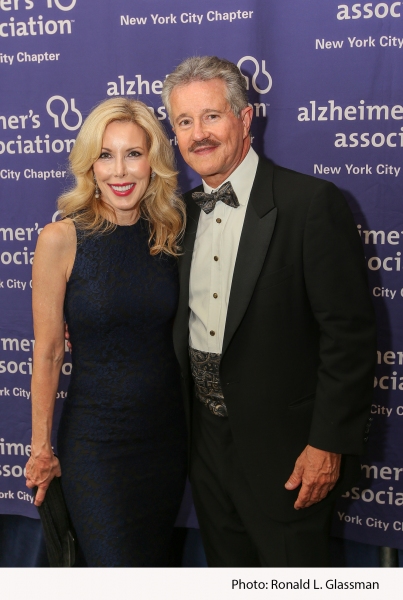 Event honoree Kim Campbell, wife of Country Music Hall of Fame singer-songwriter Glen Campbell; Dr. Max Gomez, CBS 2 Medical Reporter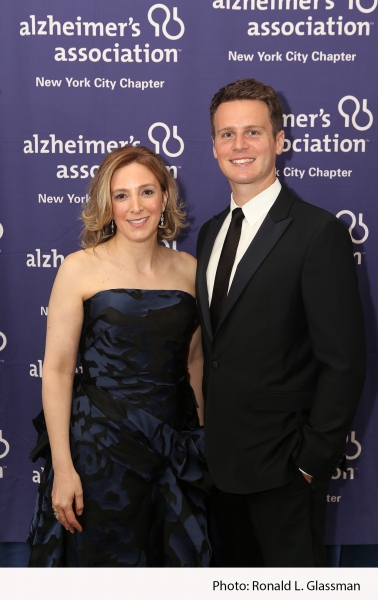 Event chair Linda LaGorga, Chapter Board Member; award-winning actor and event emcee Jonathan Groff

Stephen P. Casper, Chapter Board Co-Chair; Jon Henes, Chapter Board Member; event honoree Sam Henes; Lou-Ellen Barkan, President and CEO of the Alzheimer's Association, New York City Chapter; Benjamin J. Jenkins, Chapter Board Co-Chair

Academy Award winning actress and event honoree Julianne Moore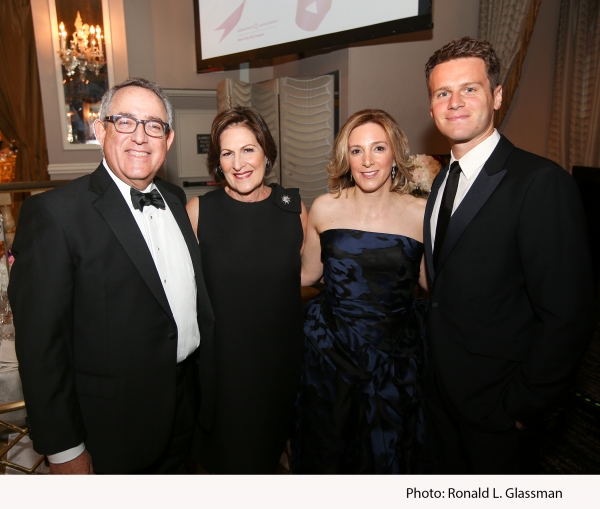 Stephen P. Casper, Chapter Board Co-Chair; Lou-Ellen Barkan, President and CEO of the Alzheimer's Association, New York City Chapter; event chair Linda LaGorga, Chapter Board Member; award-winning actor and event emcee Jonathan Groff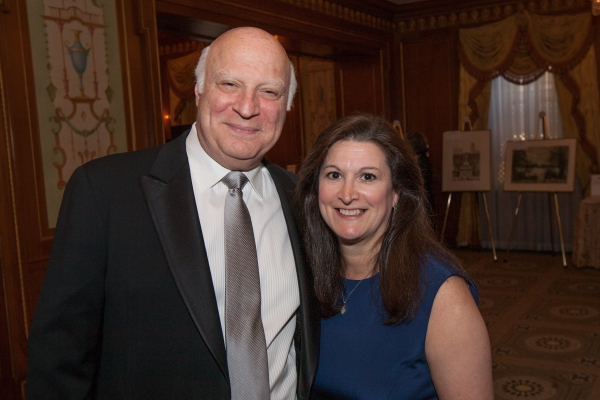 John Fiore; Marianne Dziuba-Fiore, Chapter Board Member

Meredith Jenkins; Benjamin J. Jenkins, Chapter Board Co-Chair

Related Articles
More Hot Stories For You