Click Here for More Articles on SIP - SATURDAY INTERMISSION PICS
Photo Flash: Isabelle McCalla Mourns Her Final Saturday in Broadway's ALADDIN and More Saturday Intermission Pics!
Today is Saturday, and that means it's time for what has become one of the theatre community's most beloved traditions- BroadwayWorld's "Saturday Intermission Pics" roundup! This week, Isabelle McCalla mourns her final Saturday in Broadway's Aladdin. Check out this week's Saturday Intermission Pics below!
At some point, we've all wondered what our favorite Broadway, Off-Broadway, National Tour and regional stars are doing during intermission, and thanks to Andrew Keenan-Bolger (@KeenanBlogger) and Max von Essen (@MaxizPad), now we can see for ourselves. In 2010, Keenan-Bolger (in MARY POPPINS at the time), and von Essen (in XANADU at the time), started a trend of posting fun backstage photos during intermission on Saturdays, and it took off!
Want your cast to connect with BroadwayWorld's vast community of theatre fans? Just post your backstage picture on Saturday with hashtag #SIP, and you'll see yourself and your castmates right here on BroadwayWorld.com!
Scroll down and check back next week for even more #SIPs. Also make sure to follow us on Instagram-@officialbroadwayworld, Facebook- BroadwayWorld, and Twitter- @BroadwayWorld, for even more Broadway photos throughout the week!

Aladdin (Broadway): @izzymccalla Last Saturday night on Broadway got me like... Thanks @itsljwright for capturing the stages of my insanity. . . . . #aladdinbroadway #princessjasmine #saturdaynightonbroadway #sip

Jerry Springer The Opera (Off-Broadway): @bulknskull Just a casual #sip #repost - photo credit courtesy of @missjillysue ! Backstage at #jerryspringertheopera at @thenewgroupnyc !

Mamma Mia (Regional): @paytonmeetsworld Who's Sophie's dad? Is it Sam, Bill, or Harry?! Cast your votes now! #SaturdayIntermissionPic from the Theatre Winter Haven cast of Mamma Mia! #theworldmayneverknow #sip #mammamia #theatre @officialbroadwayworld

Mamma Mia (Regional): @kgill222 #teambill #rosieandbill #mammamiatwh #sip #saturdayintermissionpic #broadwayworld @officialbroadwayworld

Beauty and the Beast (Regional): @dalton_bolton We are officially open 🎉 Beauty and the Beast runs till May 13 so come out and see us in the castle 🥀 #BeautyAndTheBeast #lowerossingtontheatre #randolphacademy #sip #saturdayintermissionpic #saturdayintermissionpicture

Once (National Tour): @barrydebois Intermission closing weekend pic!! #saturdayintermissionpic #sip #broadwayworld @oncemusical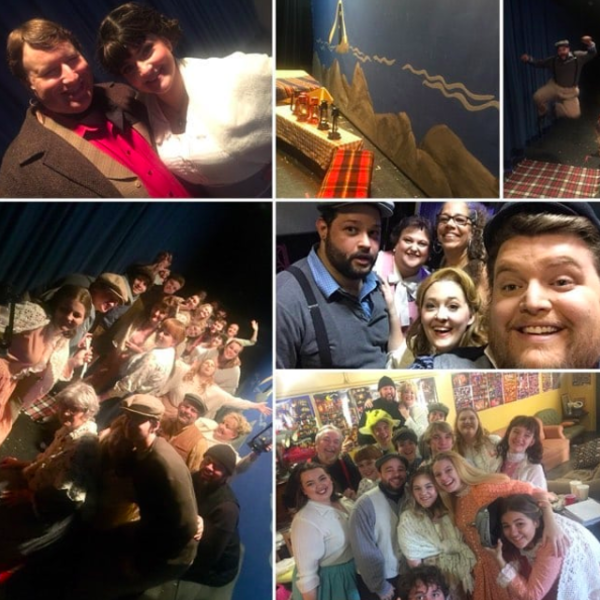 Carousel (Regional): @franciswilsonplayhouse It's our Two Show Day for #CarouselAtFWP, and we wanted to get involved with the #SIP (#SaturdayIntermissionPhotos) craze! Here's our cast and crew during intermission of today's show - we're so excited! #carouselmusical #carousel #rodgersandhammerstein #singing #acting #dancing #franciswilsonplayhouse #franwilly #fwp #theatre #theater #unlocktampabay #tampabay #localtheatre #localtalent #clearwaterfl #clearwater #visitclearwater #classicmusical #communitytheatrelife #communitytheatrerocks

Chicago (National Tour): @kate.wesler #Repost @chicagomusical And now ladies and gentlemen... the 6 Merry Murderesses of the Chicago US Tour! Visiting hours are posted at ChicagoTheMusical.com/USTour #KITTYkate #SIP #CHICAGO #thefabulousfox

9 to 5 (Regional): @sandiedesousa You know just on the job from 9 to 5 #SIP #VCP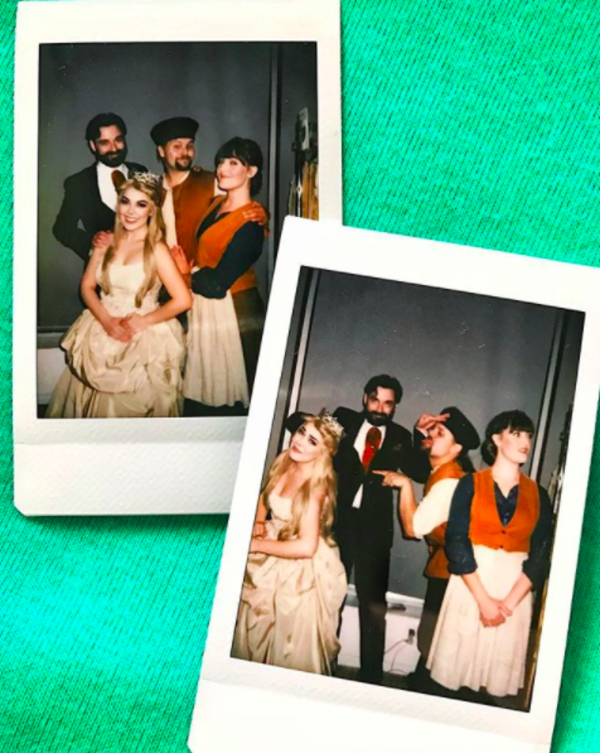 Into the Woods (Regional): @kath_steele handsome family (not handsome neighbors) #sip