Click Here for More Articles on ROUNDABOUT THEATRE COMPANY
Photos: First Look at Kate Walsh, Jeremy Shamos and More in IF I FORGET at Roundabout
Roundabout Theatre Company presents Steven Levenson's (The Unavoidable Disappearance of Tom Durnin; Dear Evan Hansen) new play, If I Forget, directed by Daniel Sullivan. The cast includes Larry Bryggman(Picnic), Maria Dizzia ("Orange is the New Black"), Tasha Lawrence (Good People), Jeremy Shamos (Noises Off), Seth Steinberg, Kate Walsh ("Grey's Anatomy"), and Gary Wilmes (Irrational Man). BroadwayWorld has a first look at the cast in action below!
If I Forget began preview performances on February 2, 2017 and opens officially on February 22, 2017 at the Laura Pels Theatre at the Harold and Miriam Steinberg Center for Theatre. This is a limited engagement Off- Broadway through April 30, 2017.
If I Forget is a sharply funny, unflinchingly honest new play about the stories we choose to believe, the compromises we can't avoid and the hurt only our nearest and dearest can inflict.
In the final months before 9/11, liberal Jewish studies professor Michael Fischer has reunited with his two sisters to celebrate their father's 75th birthday. Each deeply invested in their own version of family history, the siblings clash over everything from Michael's controversial scholarly work to the mounting pressures of caring for an ailing parent. As destructive secrets and long-held resentments bubble to the surface, the three negotiate- with biting humor and razor-sharp insight-how much of the past they're willing to sacrifice for a chance at a new beginning. If I Forget tells a powerful tale of a family and a culture at odds with itself.
Photo Credit: Joan Marcus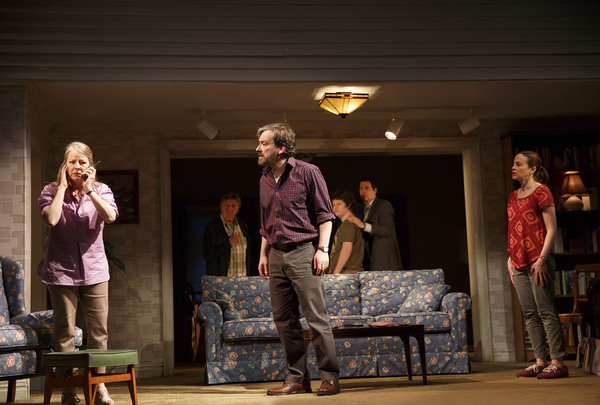 Tasha Lawrence
,
Larry Bryggman
,
Jeremy Shamos
,
Seth Steinberg
,
Gary Wilmes
and
Maria Dizzia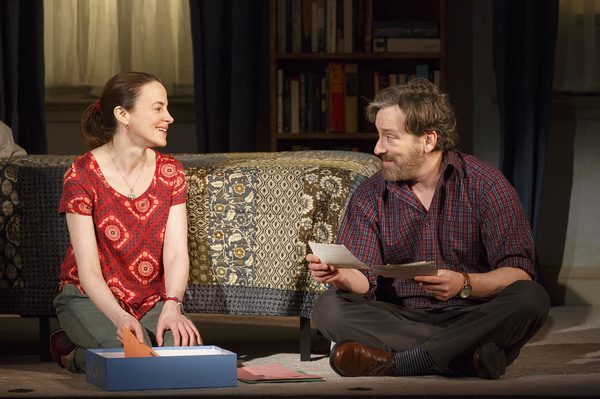 Maria Dizzia
and
Jeremy Shamos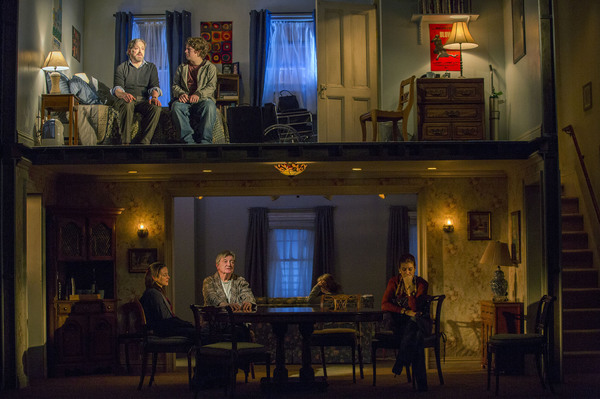 Jeremy Shamos
,
Seth Steinberg
,
Maria Dizzia
,
Larry Bryggman
and
Kate Walsh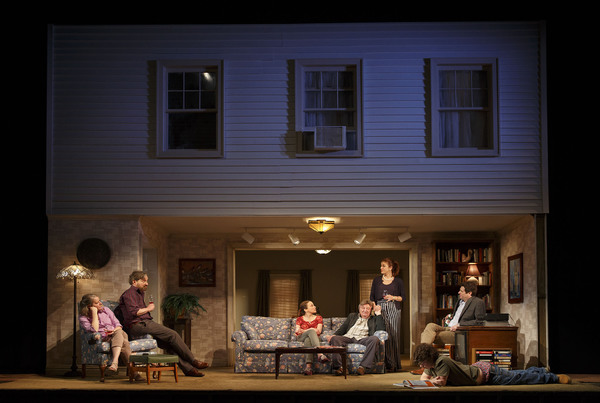 Tasha Lawrence
,
Jeremy Shamos
,
Maria Dizzia
,
Larry Bryggman
,
Kate Walsh
,
Gary Wilmes
and
Seth Steinberg
Jeremy Shamos
,
Kate Walsh
and
Maria Dizzia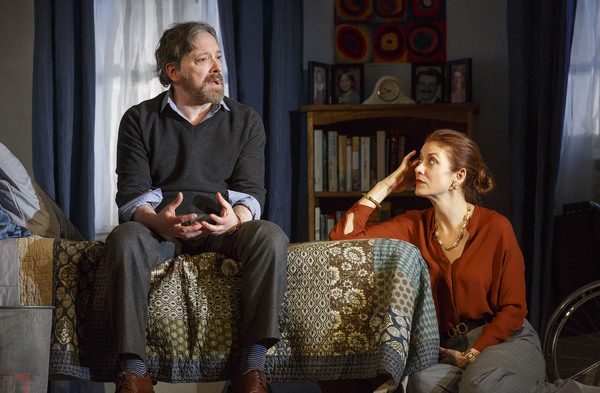 Jeremy Shamos
and
Kate Walsh