Photos: First Look at Cheyenne Jackson, Alexandra Silber and More in SFS's WEST SIDE STORY Concert
Cheyenne Jackson & Alexandra Silber star in San Francisco Symphony's WEST SIDE STORY, conducted by Michael Tilson Thomas at Davies Symphony Halll, June 27 through July 2, 2013. BroadwayWorld has a first look below!
The 5 day concert series will also be recorded and a cast album will be released in 2014. The announced cast includes;
Cheyenne Jackson
as Tony,
Alexandra Silber
as Maria,
Jessica Vosk
as Anita, and
Kevin Vortmann
as Riff, and
Justin Keyes
as Action.
In a partnership for the ages, two Broadway legends-Bernstein and Sondheim-took Shakespeare's Romeo and Juliet from Verona in the 1500s to New York's Upper West Side in the 1950s, replacing the Montagues and the Capulets with American and Puerto Rican street gangs. Their unforgettable work, with tunes universally loved, comes alive in a dynamic concert version, the first time an orchestra has performed the complete musical in a concert performance.
For tickets and more information, click HERE.
Photo Credit: Stefan Cohen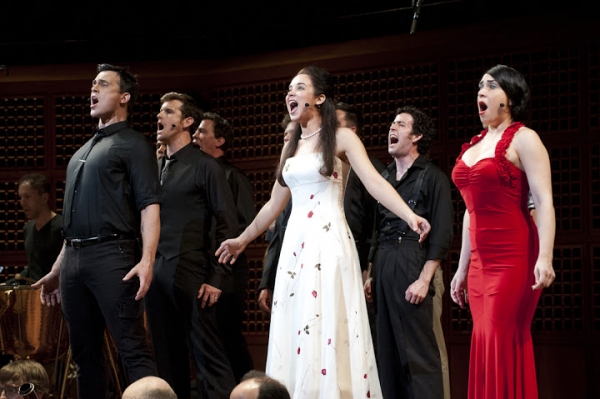 Cheyenne Jackson, Alexandra Silber, Jessica Vosk & The Jets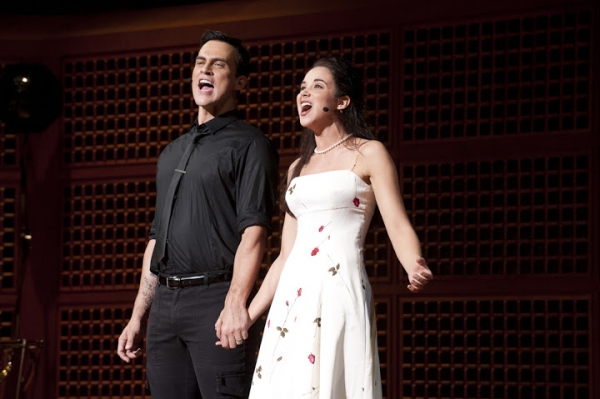 Cheyenne Jackson and Alexandra Silber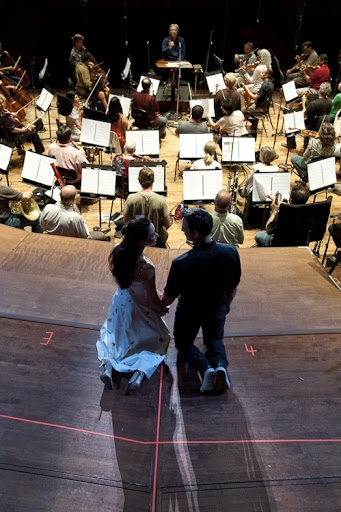 Cheyenne Jackson and Alexandra Silber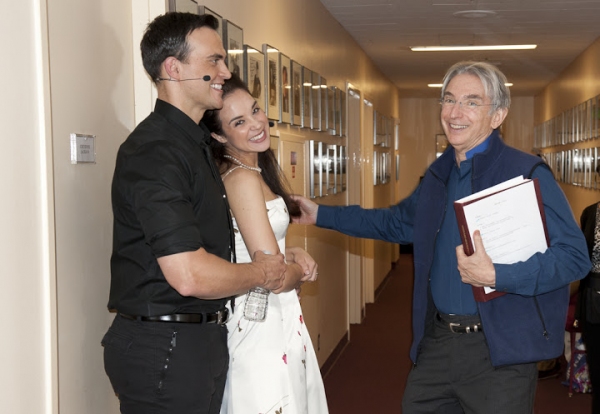 Cheyenne Jackson, Alexandra Silber, and Michael Tilson Thomas

Cheyenne Jackson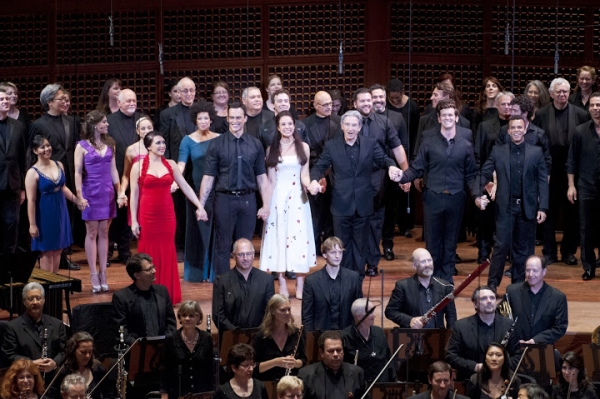 The Cast

The Company

Cheyenne Jackson, Alexandra Silber, and Jessica Vosk

Cheyenne Jackson, Alexandra Silber, and Jessica Vosk with the San Francisco Symphony Orchestra

Cheyenne Jackson, Alexandra Silber, and Jessica Vosk

Cheyenne Jackson and Alexandra Silber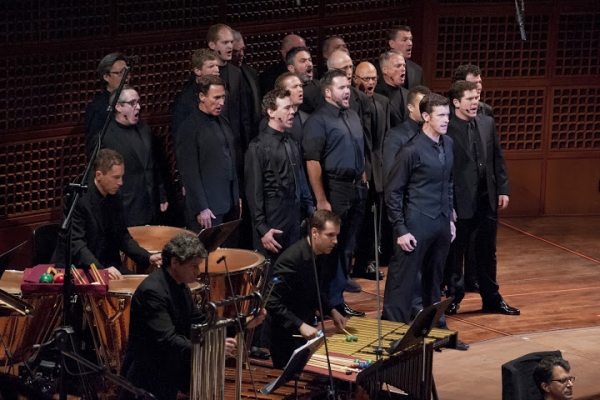 The Company

Rosalia (left), Anita (Jessica Vosk), and the Shark Girls (Featuring Louise Marie Cornillez as Consuelo)

Cheyenne Jackson and Alexandra Silber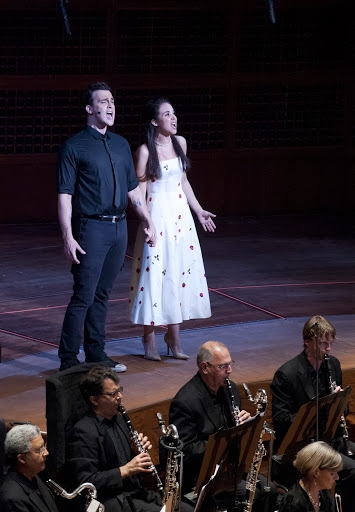 Cheyenne Jackson and Alexandra Silber

Cheyenne Jackson and Alexandra Silber with the San Francisco Symphony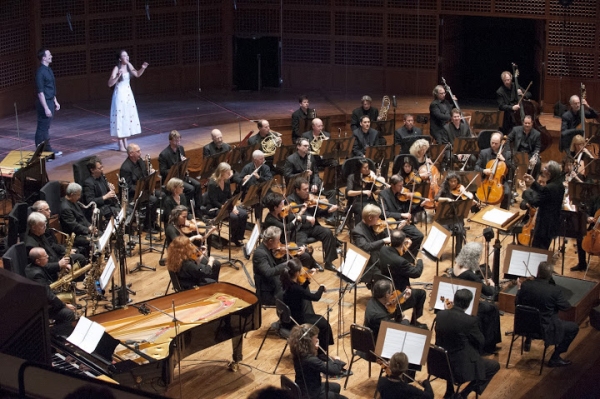 Cheyenne Jackson and Alexandra Silber with the San Francisco Symphony