Photo Flash: Company of MCC's MOSCOW MOSCOW MOSCOW MOSCOW MOSCOW MOSCOW Strikes a Pose
MCC Theater is currently presenting the New York Premiere production of Moscow Moscow Moscow Moscow Moscow Moscow by Halley Feiffer and directed by Trip Cullman. Previously scheduled for a limited run through August 3, Moscow Moscow Moscow Moscow Moscow Moscow will now play through Saturday, August 17 at the Susan & Ronald Frankel Theater at The Robert W. Wilson MCC Theater Space (511 West 52nd Street).
The cast of
Moscow Moscow Moscow Moscow Moscow Moscow
features
Lucille Lortel
Award nominee Ako (God Said This), Tony Award nominee
Steven Boyer
(MCC's Hand to God),
Tavi Gevinson
(This Is Our Youth),
Sas Goldberg
(Significant Other), Drama Desk Award winner
Rebecca Henderson
("Russian Doll"),
Lucille Lortel
Award nominee
Greg Hildreth
(Frozen),
Matthew Jeffers
(Light Shining in Buckinghamshire),
Gene Jones
,
Alfredo Narciso
("Manifest"), Theatre World Award winner
Chris Perfetti
(Sons of the Prophet),
Ryan Spahn
(Summer and Smoke), and
Ray Anthony Thomas
(Jitney). The struggle is real for Olga, Masha and Irina: siblings who are NOT super thrilled to be stuck in rural Russia circa 1900 (laaame). In
Halley Feiffer
's contemporary reimagining of Chekhov's Three Sisters, we follow the joys and heartbreaks of one lovably dysfunctional family over the course of several pivotal years in a world that proves to be eerily similar to the one we live in today. Directed by
Trip Cullman
, this new comedy tackles the absurdity of the privileged class and the power of love in a fresh twist on a classic tale that reveals itself to be far more relevant than, like, ever before.
The company just posed for portraits at MCC's new Robert W. Wilson MCC Theater Space and you can check them out below!
Photo Credit: Curtis Brown

AKO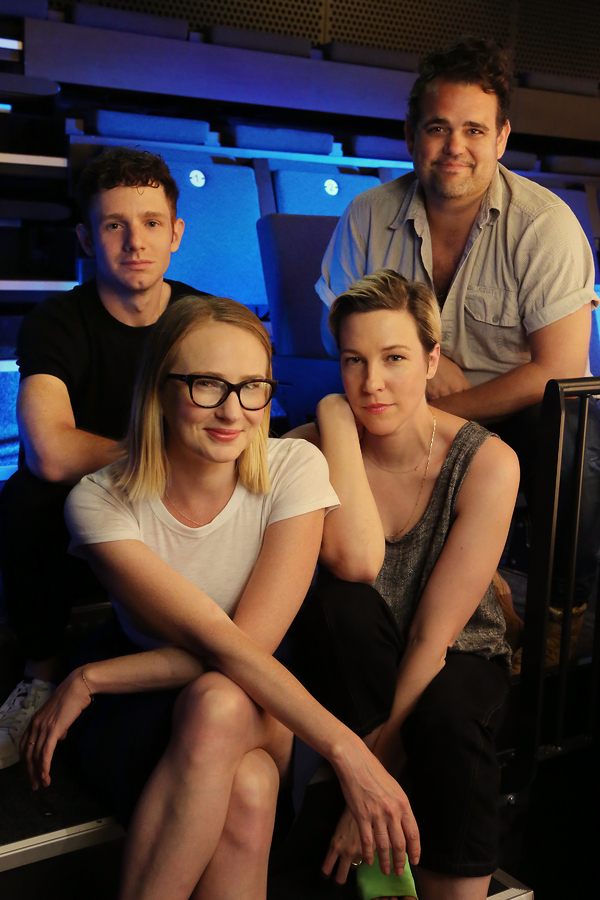 Chris Perfetti, Greg Hildreth, Halley Feiffer, Rebecca Henderson
Cast of MOSCOW MOSCOW MOSCOW MOSCOW MOSCOW MOSCOW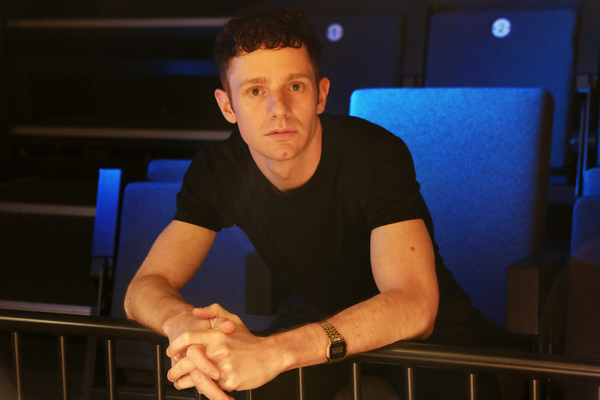 Chris Perfetti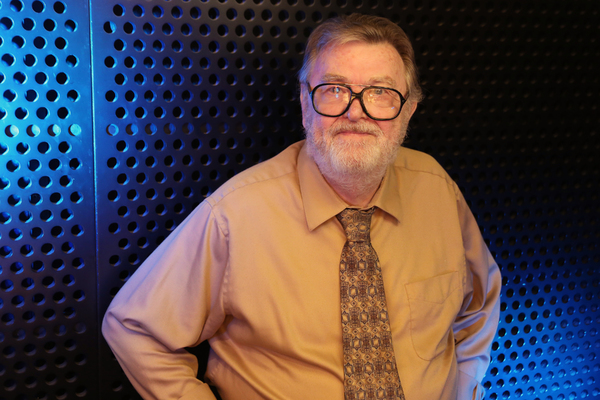 Gene Jones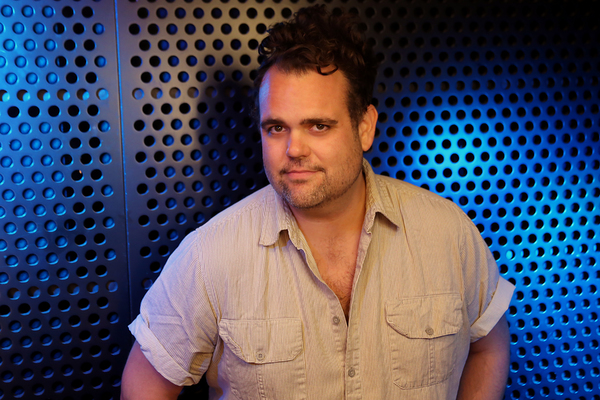 Greg Hildreth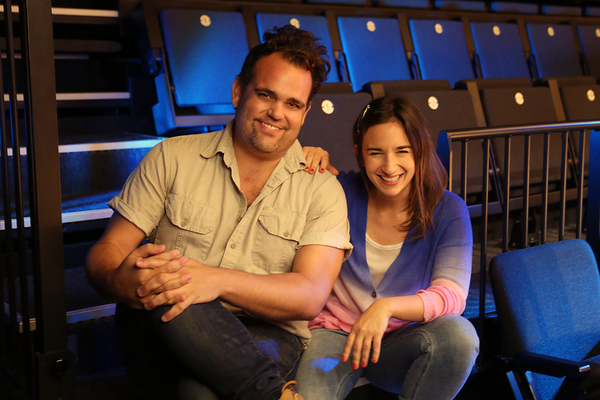 Greg Hildreth and Sas Goldberg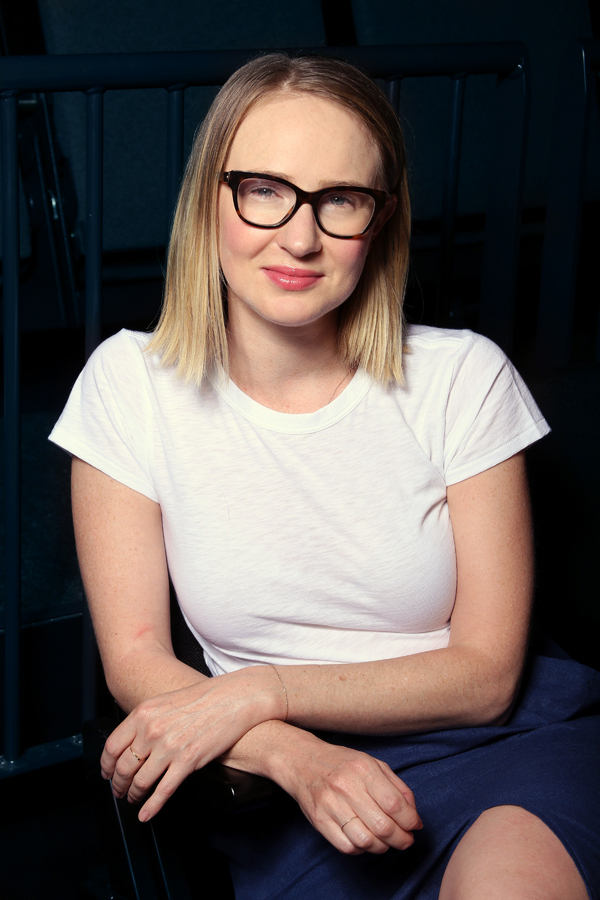 Halley Feiffer

Matthew Jeffers

Matthew Jeffers and Steven Boyer

Ray Anthony Thomas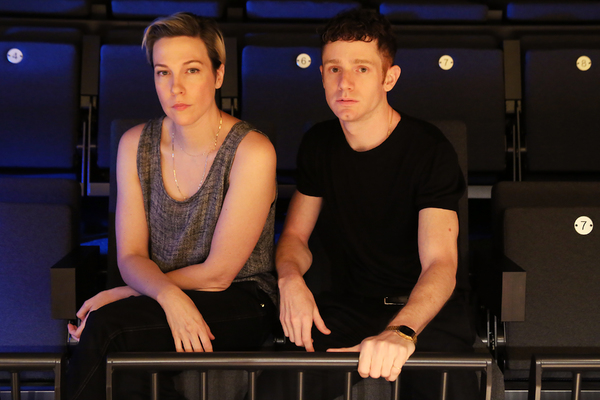 Rebecca Henderson and Chris Perfetti

Ryan Spahn

Sas Goldberg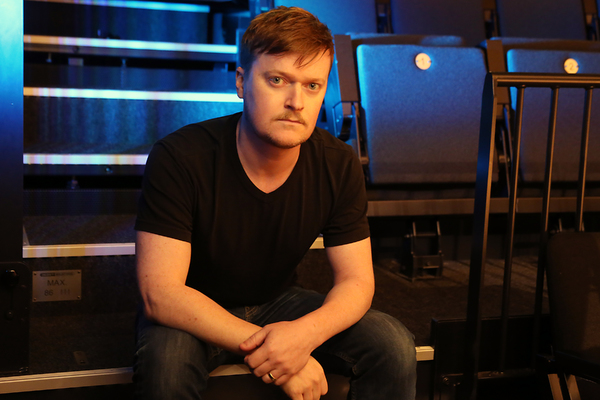 Steven Boyer
Related Articles
More Hot Stories For You
Dr. Fauci on the Return of Theatre: 'We [Could] Gradually Approach True Normal as We Get Through 2021'
As we pass six months since the lights of Broadway last lit up the theatre district, much talk has ensued concerning when theatre might realistically ...

Volume II of All-Female JESUS CHRIST SUPERSTAR Concept Album to be Released This Week
On September 18, we will see the release of She Is Risen: Volume II, the hotly awaited follow-up that brings together the extraordinary team that made...

Kenny Ortega Says - 'I'd love to do HOCUS POCUS on Broadway'
Forbes has reported that Kenny Ortega would love to bring Hocus Pocus to Broadway! The director/choreographer shared, 'a?oeIa??d love to do Hocus Pocu...

Neil Patrick Harris Reveals He and His Family Contracted COVID-19 Earlier This Year
In an interview on The Today Show recently, Neil Patrick Harris revealed that he and his family contracted COVID-19 earlier this year....

Governor Cuomo Says 'We Are Not Yet at a Point' Where Movie Theaters, Concert Venues and More Can Reopen
In a press conference yesterday, New York Governor Andrew Cuomo discussed the reopening of businesses in New York, including movie theaters and concer...

Lin-Manuel Miranda, Brandon Victor Dixon, Rory O'Malley and More Unite for #MeBecomesWe
Brandon Victor Dixon and Ashley 'Monet''s WeAre Foundation and Rory O'Malley and Kristen Wyatt's Belt The Vote are uniting the theatre community in a ...