Click Here for More Articles on CHICAGO
Photo Flash: CHICAGO to 'Kill It Worldwide' for 20th Anniversary with New Artwork, Costumes and More
CHICAGO, Broadway's longest running American musical, just held a celebratory cocktail reception today at New York City's The Palm Restaurant West Side location to officially launch the show's 20th anniversary year. Lead producer Barry Weissler addressed the crowd to toast the occasion and announce initiatives taking place over the next year in the lead-up to the official anniversary celebration and performance this November. Check out those initiatives -- plus some killer new promo shots for the show -- below!
The 20th anniversary advertising campaign was finally revealed, featuring the tagline "Killing it Worldwide," a nod to the international success of the production in 34 countries and in more than 473 cities. The campaign showcases stunning new photos by famed photographer Max Vadukul (scroll down for a look!), who shot the show's iconic original 1996 advertising campaign. The models for the shoot include both current and alumni cast members along with the legendary Tony award-winning original cast members Joel Grey, James Naughton, Bebe Neuwirth & Ann Reinking.
"CHICAGO has played to over 30 million people worldwide for 20 years, and in all that time, and in all those languages, we have managed to keep the campaign fresh by updating it every chance we get," said Drew Hodges, the creative mind behind the campaign and Founder/CEO of SpotCo. "With this new artwork, we took on the theme of around-the-world travel to emphasize the international success of the show. Max shot the entire campaign, in his original black and white film noir style, around a Beechcraft Model 18 airplane at Westchester County Airport last fall. It was an incredible reunion for everyone."
Hodges's new book On Broadway: From Rent to Revolution (Released by Rizzoli International Publications on April 28, 2016) features six pages on the evolution of the CHICAGO advertising campaign over the last 20 years.
20th Anniversary Initiatives:
CHICAGO: DRESSED TO KILL
It was announced today that six-time Tony Award-winning costume designer William Ivey Long will be revising some of his Tony-nominated designs for the show. These new looks will debut in the production around the anniversary performance in November.
CHICAGO: A SUMMER CONCERT IN CENTRAL PARK
SummerStage, City Parks Foundation's annual free performing arts festival, will present a one-night-only event on Wednesday, August 31st to celebrate Chicago's milestone anniversary. Kander and Ebb's beloved music and Ann Reinking's award-winning choreography will be performed concert-style under the night sky in Central Park. The event is free and open to the public. More details announced soon.
CHICAGO: THE NEW YORK PUBLIC LIBRARY EXHIBIT
Materials from Chicago are currently featured in the exhibition Curtain Up! on display at London's Victoria and Albert Museum, and opening this October at The New York Public Library for the Performing Arts in Lincoln Center. In conjunction with the exhibition and Chicago's 20th anniversary, The Library for the Performing Arts will also present public programs examining Chicago's history, featuring the show's Broadway cast and creative team members.
CHICAGO: "TAKARAZUKA CHICAGO" AT LINCOLN CENTER FESTIVAL
Legendary stars of Takarazuka, the all-female Japanese musical revue troupe, will celebrate the centennial of their founding with its first appearance in New York in over 25 years with Takarazuka CHICAGO, marking the first time ever that two identical productions in two different languages will be running at the same time in NYC. Leading the cast and rotating the leading roles are Saori Mine, Saki Asaji, Asato Shizuki, Yoka Wao, Wataru Kozuki, Hikaru Asami, Natsuki Mizu, and Yuga Yamato. As in all of its productions,T akarazuka CHICAGO will be cast with women in every role, and as a coda to the evening's entertainment, an over-the-top revue-replete with glittering costumes and dance-will be performed by the entire company, as is the tradition with all its shows, which attracts an audience of 2.5 million annually. Takarazuka CHICAGO will play at the David H. Koch Theater for six performances only, July 20-24. Click here for more information.
CHICAGO is now playing on Broadway at the Ambassador Theatre (219 W. 49th St.; New York, NY). With a legendary book by Fred Ebb and Bob Fosse, music by John Kander and lyrics by Fred Ebb, CHICAGO is directed by Tony Award winner Walter Bobbie and choreographed by Tony Award winner Ann Reinking. The production features set design by John Lee Beatty, costume design by Tony Award winner William Ivey Long, lighting design by Tony Award winner Ken Billington and sound design by Scott Lehrer. Produced by Barry and Fran Weissler, CHICAGO is the winner of six 1997 Tony Awards including Best Musical Revival and the Grammy Award for Best Musical Cast Recording.
Set amidst the razzle-dazzle decadence of the 1920s, CHICAGO is the story of Roxie Hart, a housewife and nightclub dancer who murders her on-the-side lover after he threatens to walk out on her. Desperate to avoid conviction, she dupes the public, the media and her rival cellmate, Velma Kelly, by hiring Chicago's slickest criminal lawyer to transform her malicious crime into a barrage of sensational headlines, the likes of which might just as easily be ripped from today's tabloids.
Photo Credit: Max Vadukul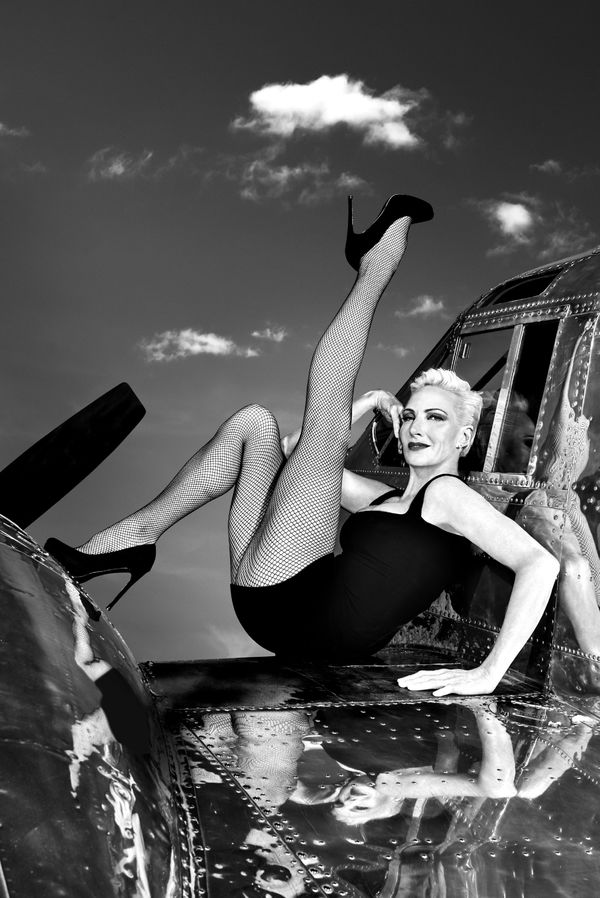 Amra-Faye Wright

Tony Award winner James Naughton (original Billy Flynn)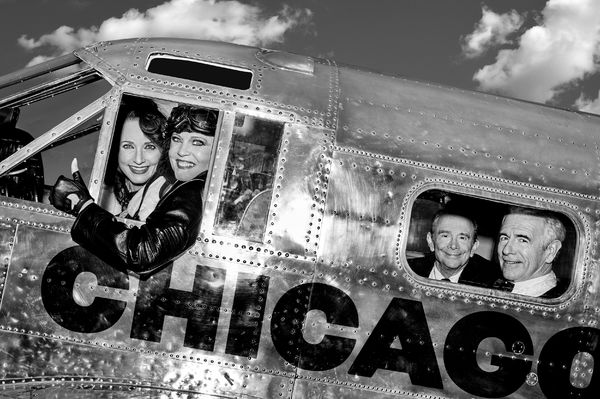 The original stars of Chicago - Tony Award winners Bebe Neuwirth (original Velma Kelly), Ann Reinking (original Roxie Hart & choreographer), Joel Grey (original Amos Hart), James Naughton (original Billy Flynn)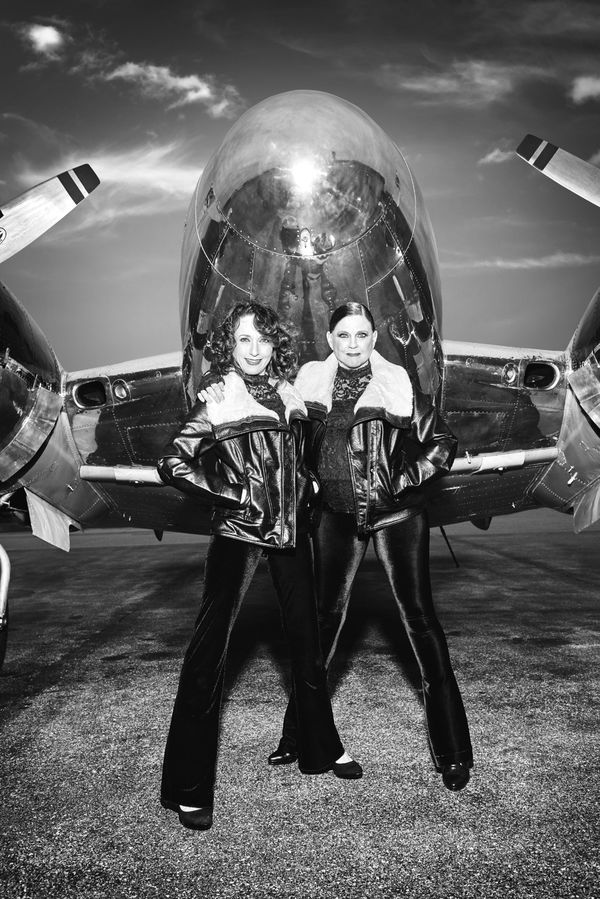 Tony Award winners Bebe Neuwirth (original Velma Kelly) and Ann Reinking (original Roxie Hart & choreographer)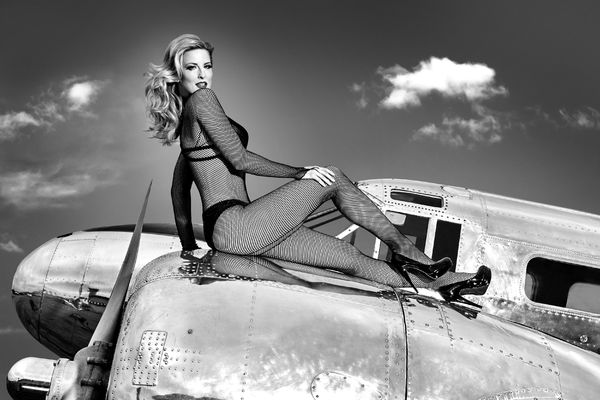 Angel Reda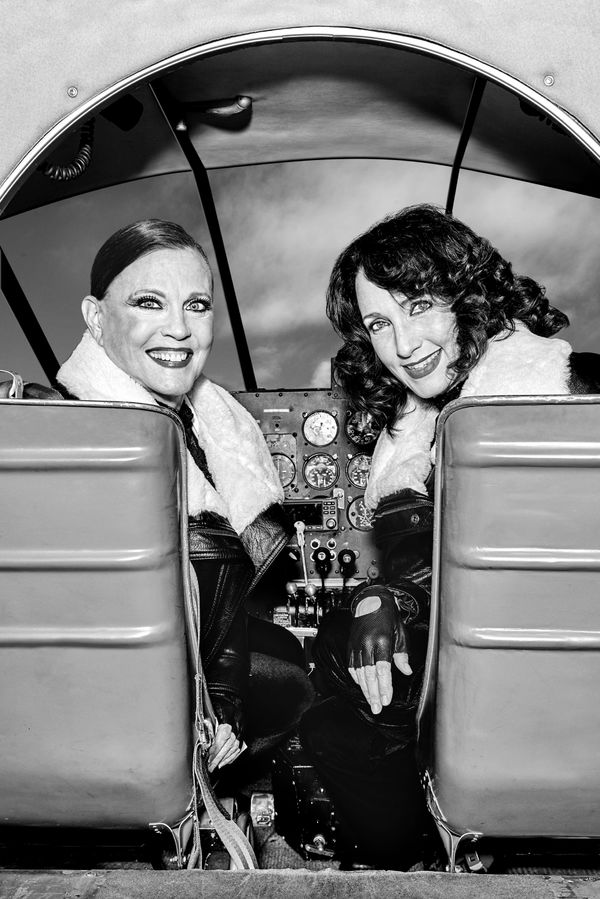 Tony Award winners Ann Reinking (original Roxie Hart & choreographer) and Bebe Neuwirth (original Velma Kelly)

Jennifer Dunne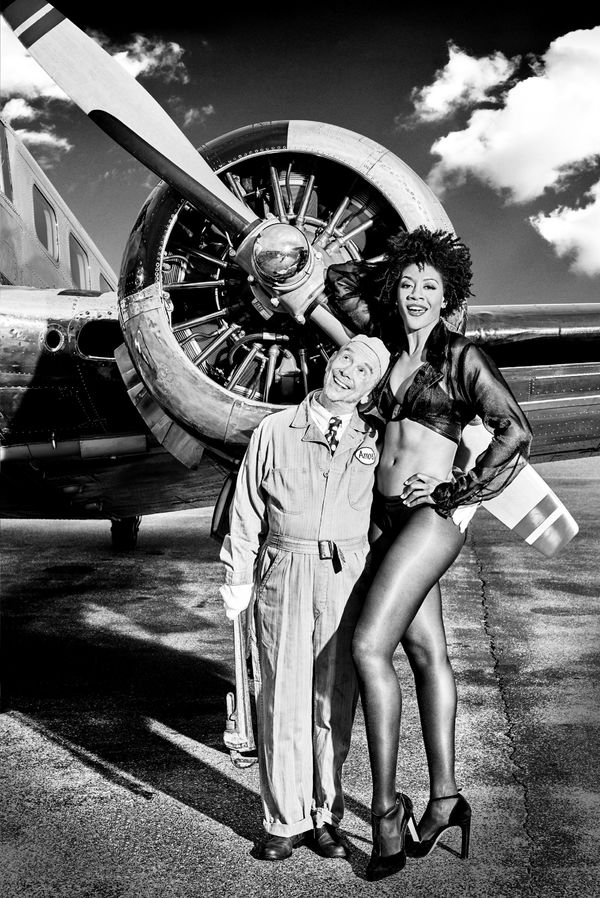 Tony Award winner Joel Grey (original Amos Hart) and Shamicka Benn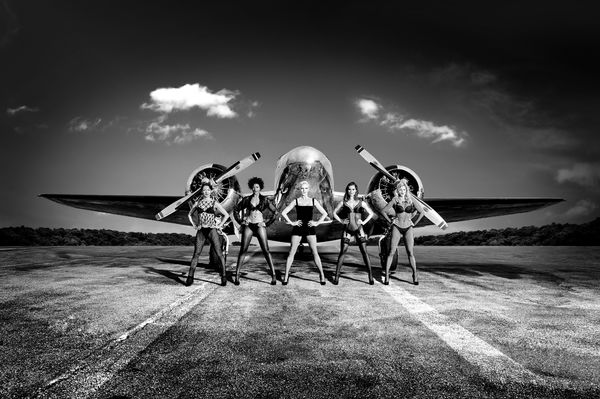 Naomi Kakuk, Shamicka Benn, Amra-Faye Wright, Jennifer Dunne and Angel Reda

Jennifer Dunne, Angel Reda, Naomi Kakuk and Maria Alexis Rodriguez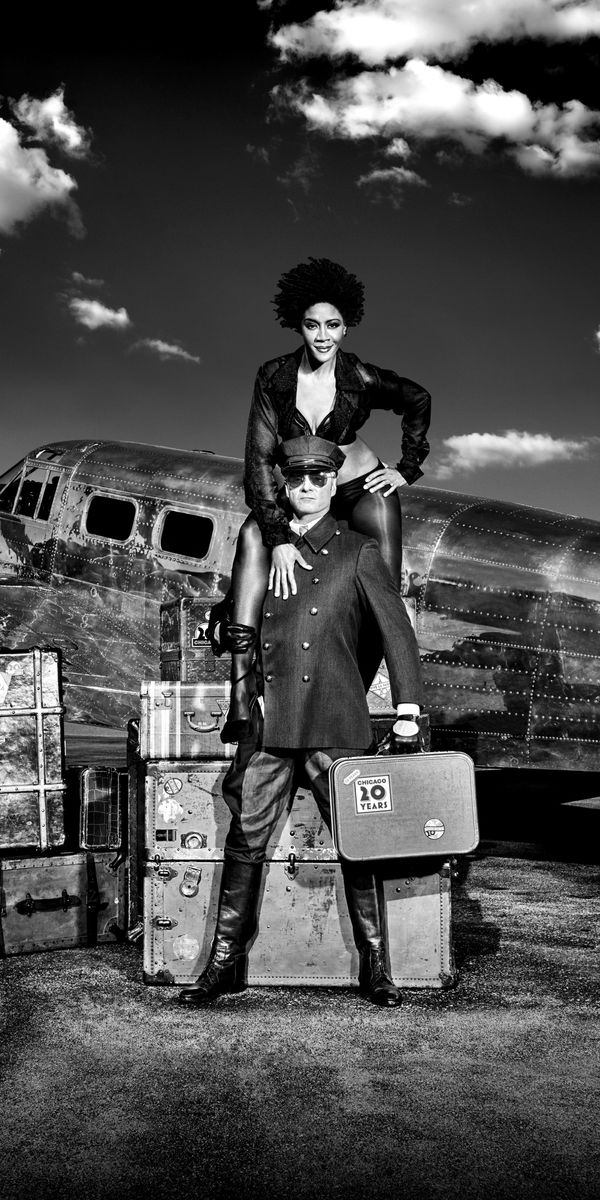 Shamicka Benn and Brian O'Brien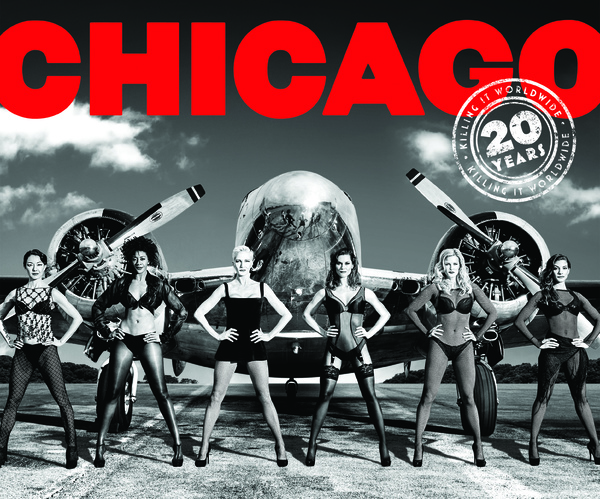 The women of Chicago

The women of Chicago