Photo Flash: CAMP ROLLING HILLS and TINK! Perform at NYMF Preview Concert
The New York Musical Festival welcomes CAMP ROLLING HILLS and TINK! to this year's lineup. Both shows gave performances at today's preview concert, and you can check out photos below!
Camp Rolling Hills Musical, LLC/Center Stage Theatre Company welcome Sophia Gennusa (Doctor Zhivago, Matilda - Tony Honors for Excellence in Theatre), James Ignacio (The King And I), Mitchell Sink (Elf, Matilda, A Christmas Story), and Beatrice Tulchin (Matilda, A Christmas Story) in CAMP ROLLING HILLS, a new musical with book and lyrics by Stacy Davidowitz and David Spiegel, music and lyrics by Adam Spiegel and directed by Jill Jaysen.
Also featured in the company of CAMP ROLLING HILLS are Gia Asperas (Seussical National Tour), John Krause (Fun Home, Rock of Ages National Tour), Jillian Louis (It Shoulda Been You), Jamie Mann(Billy Elliot National Tour), Grace Rundhaug ("The Sound of Music Live!", "Manhattan Night"),Keith Varney (I Got Fired - NYMF/DIMF award), Antonio Antonelli, Sarah Bates, Carrie Berk, Maizy Boosin, Jasper Burke, Lucas Casellas, Jonathan Eiler, David Hoffman, Chloe Manna, Merin McCallum, Will Varvaro, and Samantha Webster.
Pack up your duffle bags and head to CAMP ROLLING HILLS for another wild summer of tune-filled campfires, bunk beds, and treasure hunts (for missing underwear, that is!). From learning a new sport, to discovering a new talent, to finding their first love, these 12 tweens are off on an 8-week adventure that will forever change their lives. It doesn't matter if you are a nerd, a jock, a tomboy, or a girly-girl, because true friendships are made when all the rules are broken. After all, there is a different definition of cool at Camp!
TINK!, with a book by Anthony Marino, music by Lena Gabrielle, and lyrics by Greg Kerestan & Lena Gabrielle, is set before time was important, when there was an island full of music and magic and pirates, natives, fairies and other mysterious folk lived, loved and fought together - until one young fairy and one young pirate crossed paths.
When first mate James of the Jolly Roger meets the yearning, idealistic young fairy Tinkerbell, their star-crossed romance brings together the entire population of Neverland, from the mischievous Dream Weaver fairies to the mighty Natives, and even a colony of scavenging boys whose leader fell from the sky.
Photo Credit: Sunpro, Inc.


Adam Spiegel, CAMP ROLLING HILLS lyricist and composer, performing with the company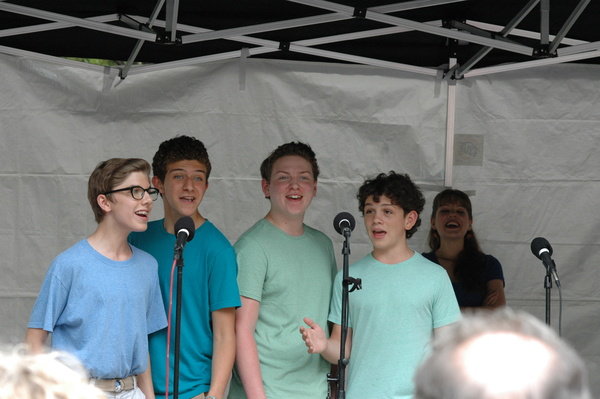 Jonathan Eiler, Antonio Antonelli, Mitchell Sink, Lucas Casellas and Jillian Louis performing a number from CAMP ROLLING HILLS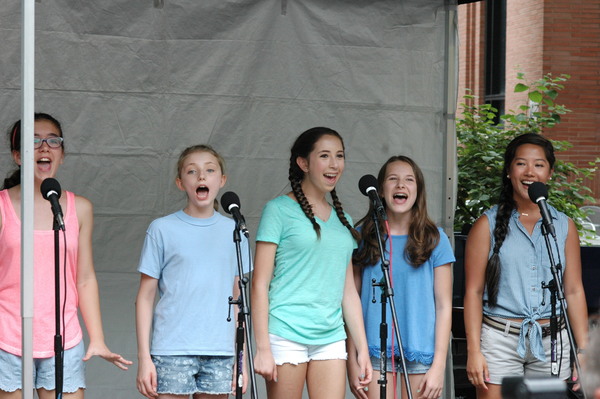 Lena Pantzos, Grace Rundhaug, Carrie Berk, Sophia Gennusa, Gia Asperas performing a number from CAMP ROLLING HILLS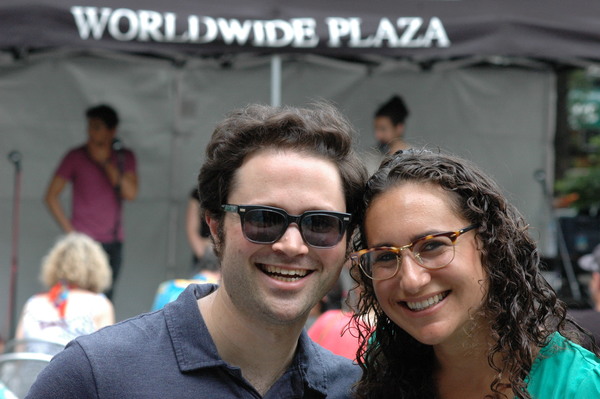 Adam Spiegel (lyricist and composer) and Stacy Davidowitz (book writer) of CAMP ROLLING HILLS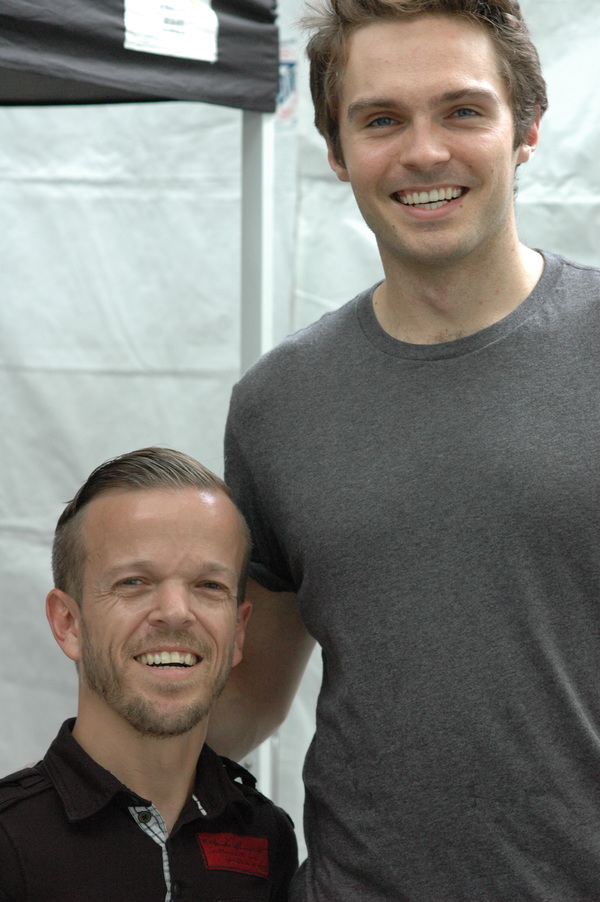 Josh Walker and Max Sheldon of TINK!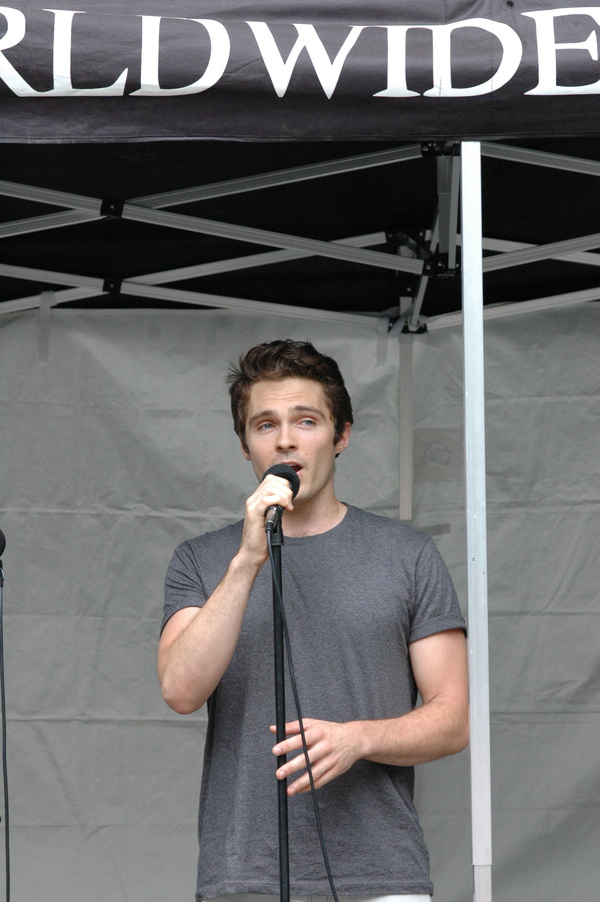 Max Sheldon performing a number from TINK!

Max Sheldon amd Josh Walker performing a number from TINK!

Josh Walker, TINK! Musical Director
Related Articles
More Hot Stories For You