Photo Flash: BEAUTY AND THE BEAST Cast Hit Red Carpet for World Premiere
Continuing their worldwide publicity tour, the cast and filmmakers from Disney's live-action BEAUTY AND THE BEAST including Emma Watson, Dan Stevens, Luke Evans, Josh Gad, Audra McDonald, Gugu Mbatha-Raw, director Bill Condon and composer Alan Menken, stopped in Hollywood last night for the world premiere at the El Capitan Theatre. BEAUTY AND THE BEAST which brings the story and characters audiences know and love to life a stunning, cinematic event, opens in theaters nationwide on March 17. Check out photos from last night's premiere below!
Disney's highly anticipated live-action film is a live-action re-telling of the studio's animated classic which refashions the classic characters from the tale as old as time for a contemporary audience, staying true to the original music while updating the score with several new songs. "Beauty and the Beast" is the fantastic journey of Belle, a bright, beautiful and independent young woman who is taken prisoner by a beast in his castle. Despite her fears, she befriends the castle's enchanted staff and learns to look beyond the Beast's hideous exterior and realize the kind heart and soul of the true Prince within. The film stars: Emma Watson as Belle; Dan Stevens as the Beast; Luke Evans as Gaston, the handsome, but shallow villager who woos Belle; Oscar® winnerKevin Kline as Maurice, BELLE'S eccentric, but lovable father; Josh Gad as Lefou, Gaston's long-suffering aide-de-camp; Golden Globe® nominee Ewan McGregor as Lumiere, the candelabra; Oscar nominee Stanley Tucci as Maestro Cadenza, the harpsichord; Oscar nominee Ian McKellen as Cogsworth, the mantel clock; and two-time Academy Award® winner Emma Thompson as the teapot, Mrs. Potts.
Directed by Oscar winner Bill Condon based on the 1991 animated film, "Beauty and the Beast" is produced by Mandeville Films' David Hoberman and Todd Lieberman, with eight-time Oscar-winning composer Alan Menken, who won two Academy Awards® (Best Original Score and Best Song) for the 1991 animated film, providing the score, which will include new recordings of the original songs written by Menken and Howard Ashman, as well as several new songs written by Menken and three-time Oscar winnerTim Rice.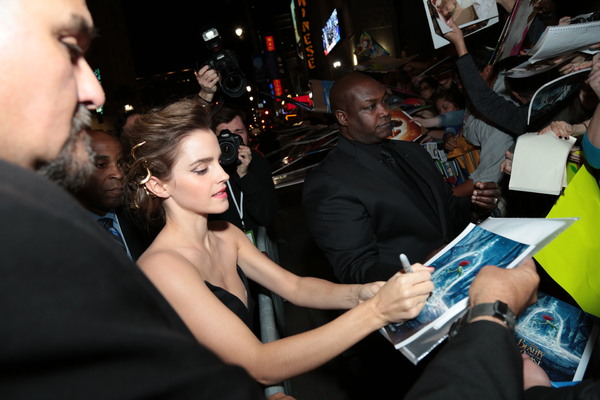 Emma Watson signs autographs for fans during the world premiere of Disney's live-action 'Beauty and the Beast' at the El Capitan Theatre in Hollywood as the cast and filmmakers continue their worldwide publicity tour. (Photo: Alex J. Berliner/ABImages)
Emma Watson
arrives for the world premiere of Disneys live-action 'Beauty and the Beast' at the El Capitan Theatre in Hollywood as the cast and filmmakers continue their worldwide publicity tour. .(Photo: Alex J. Berliner/ABImages)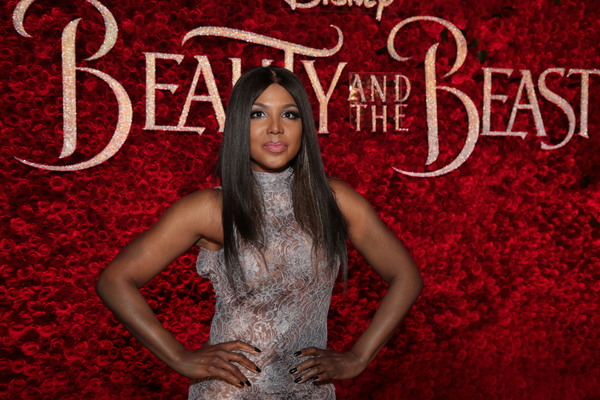 Toni Braxton
arrives for the world premiere of Disney's live-action 'Beauty and the Beast' at the El Capitan Theatre in Hollywood as the cast and filmmakers continue their worldwide publicity tour. .(Photo: Alex J. Berliner/ABImages)
Luciana Barroso
and
Matt Damon
arrive for the world premiere of Disneys live-action 'Beauty and the Beast' at the El Capitan Theatre in Hollywood as the cast and filmmakers continue their worldwide publicity tour. .(Photo: Alex J. Berliner/ABImages)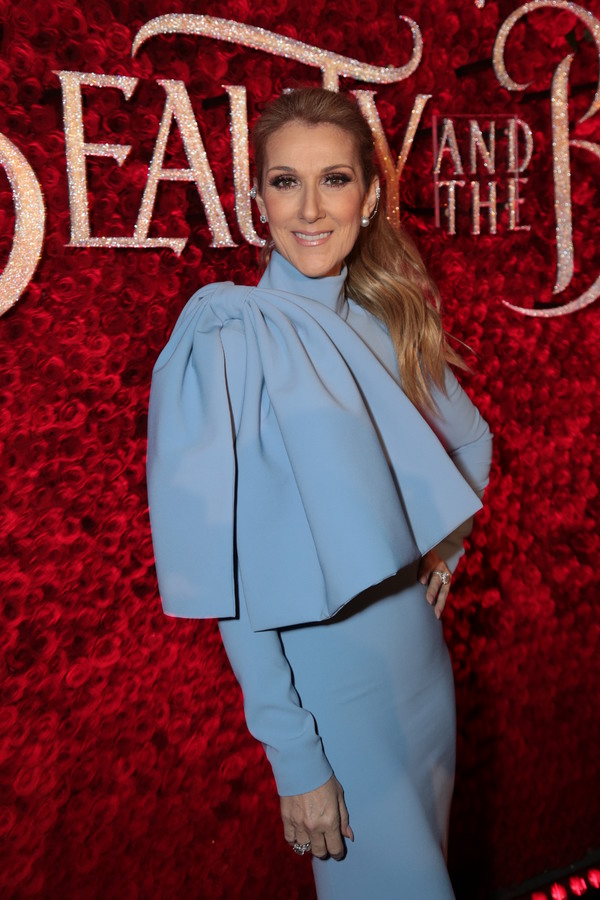 Celine Dion
arrives for the world premiere of Disneys live-action 'Beauty and the Beast" at the El Capitan Theatre in Hollywood as the cast and filmmakers continue their worldwide publicity tour.(Photo: Alex J. Berliner/ABImages)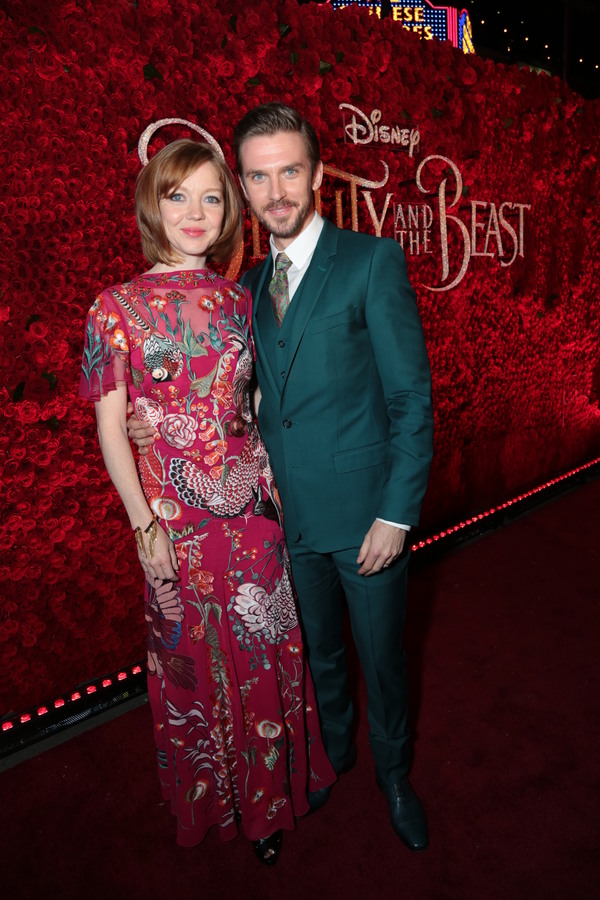 Susie Hariet and
Dan Stevens
arrive for the world premiere of Disneys live-action 'Beauty and the Beast" at the El Capitan Theatre in Hollywood as the cast and filmmakers continue their worldwide publicity tour. .(Photo: Alex J. Berliner/ABImages)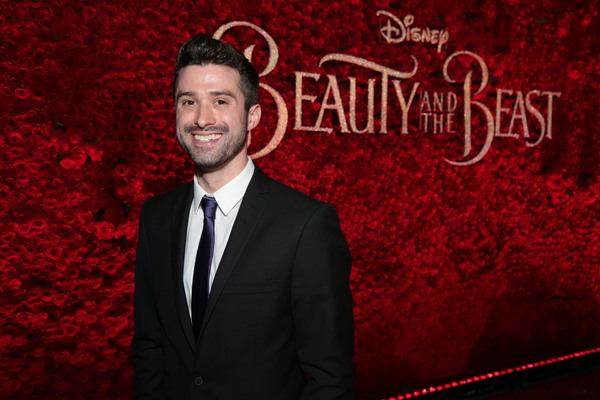 Greg Yolen arrives for the world premiere of Disneys live-action 'Beauty and the Beast' at the El Capitan Theatre in Hollywood as the cast and filmmakers continue their worldwide publicity tour. .(Photo: Alex J. Berliner/ABImages)
Luke Evans
,
Josh Gad
perform during the world premiere of Disneys live-action
BEAUTY AND THE BEAST
at the El Capitan Theatre in Hollywood as the cast and filmmakers continue their worldwide publicity tour. (Photo: Alex J. Berliner/ABImages)
Luke Evans
performs during the world premiere of Disneys live-action 'Beauty and the Beast" at the El Capitan Theatre in Hollywood as the cast and filmmakers continue their worldwide publicity tour. .(Photo: Alex J. Berliner/ABImages)
Actor
Luke Evans
arrives for the world premiere of Disney's live-action "Beauty and the Beast" at the El Capitan Theatre in Hollywood as the cast and filmmakers continue their worldwide publicity tour on March 2, 2017 in Los Angeles, California. (Photo by Jesse Grant/Getty Images for Disney)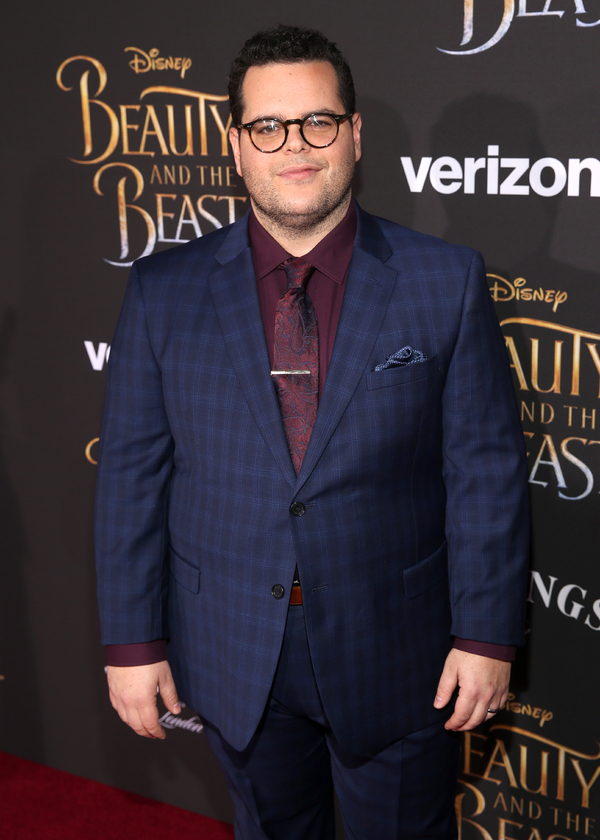 Actor
Josh Gad
arrives for the world premiere of Disney's live-action "Beauty and the Beast" at the El Capitan Theatre in Hollywood as the cast and filmmakers continue their worldwide publicity tour on March 2, 2017 in Los Angeles, California. (Photo by Jesse Grant/Getty Images for Disney)
(L-R top) Actors
Luke Evans
,
Josh Gad
and
Gugu Mbatha-Raw
(L-R bottom) Director
Bill Condon
, Actors
Dan Stevens
,
Emma Watson
,
Audra McDonald
and Composer
Alan Menken
arrive for the world premiere of Disney's live-action "Beauty and the Beast" at the El Capitan Theatre in Hollywood as the cast and filmmakers continue their worldwide publicity tour on March 2, 2017 in Los Angeles, California. (Photo by Jesse Grant/Getty Images for Disney)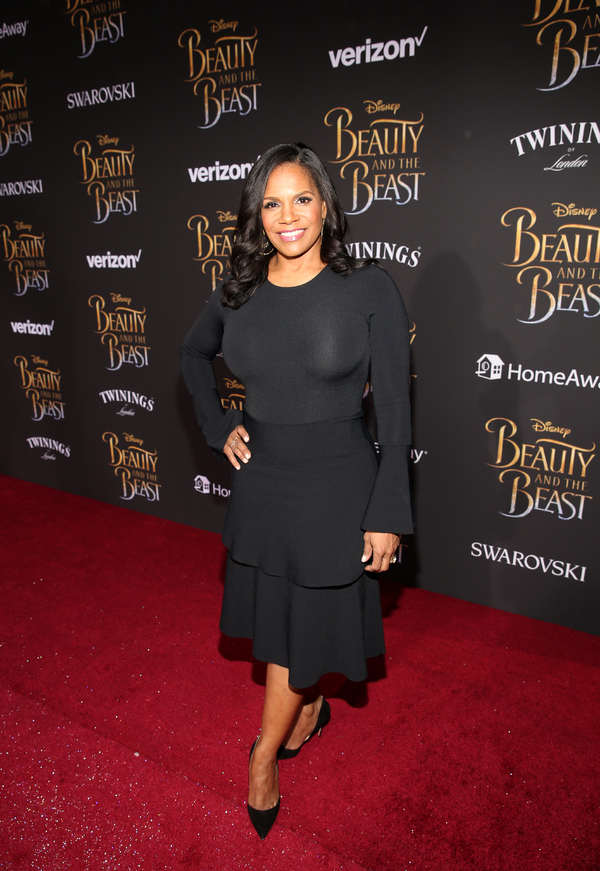 Actress
Audra McDonald
arrives for the world premiere of Disney's live-action "Beauty and the Beast" at the El Capitan Theatre in Hollywood as the cast and filmmakers continue their worldwide publicity tour on March 2, 2017 in Los Angeles, California. (Photo by Jesse Grant/Getty Images for Disney)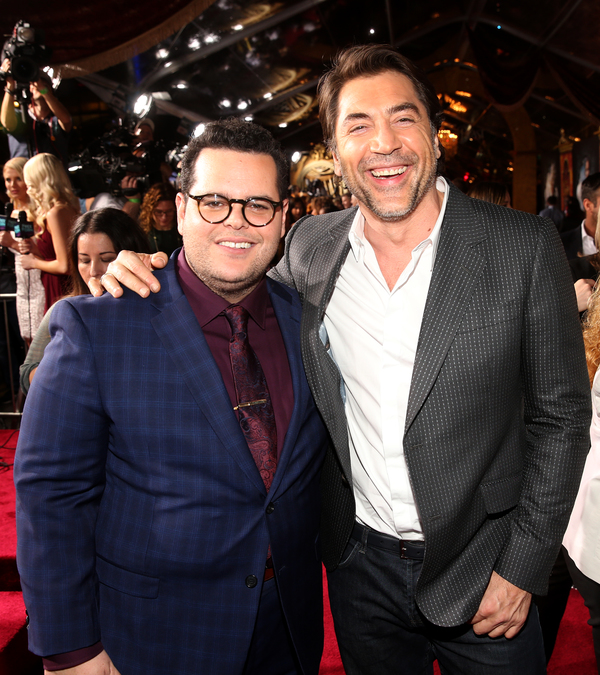 Actors
Josh Gad
(L) and
Javier Bardem
arrive for the world premiere of Disney's live-action "Beauty and the Beast" at the El Capitan Theatre in Hollywood as the cast and filmmakers continue their worldwide publicity tour on March 2, 2017 in Los Angeles, California. (Photo by Jesse Grant/Getty Images for Disney)
Singer
Celine Dion
arrives for the world premiere of Disney's live-action "Beauty and the Beast" at the El Capitan Theatre in Hollywood as the cast and filmmakers continue their worldwide publicity tour on March 2, 2017 in Los Angeles, California. (Photo by Jesse Grant/Getty Images for Disney)
Actor
Matt Damon
(L) and
Luciana Barroso
arrive for the world premiere of Disney's live-action "Beauty and the Beast" at the El Capitan Theatre in Hollywood as the cast and filmmakers continue their worldwide publicity tour on March 2, 2017 in Los Angeles, California. (Photo by Jesse Grant/Getty Images for Disney)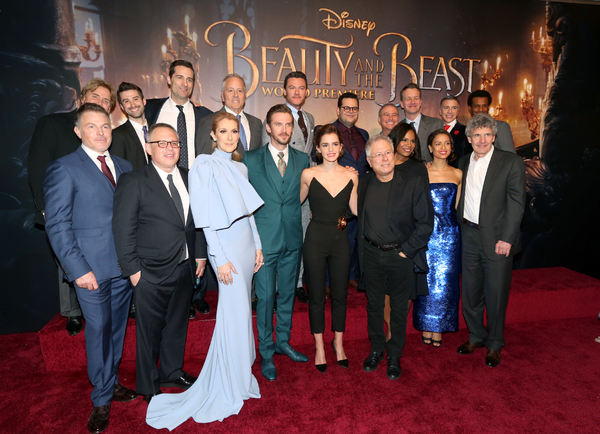 (L-R top) Co-Screenwriter
Stephen Chbosky
, Co-producer Greg Yolen, Producer
Todd Lieberman
, Producer
David Hoberman
, actors
Luke Evans
,
Josh Gad
,
Walt Disney
Studios President
Alan Bergman
, President of
Walt Disney
Studios Motion Picture Production,
Sean Bailey
, President, Marketing, The
Walt Disney
Studios,
Ricky Strauss
and Executive Vice President of Production, The
Walt Disney
Studios, Tendo Nagenda (L-R bottom) Music producer
Matt Sullivan
, Director
Bill Condon
, Singer
Celine Dion
, actors
Dan Stevens
,
Emma Watson
, Composer
Alan Menken
, actors
Audra McDonald
,
Gugu Mbatha-Raw
and Chairman, The
Walt Disney
Studios,
Alan Horn
arrive for the world premiere of Disney's live-action "Beauty and the Beast" at the El Capitan Theatre in Hollywood as the cast and filmmakers continue their worldwide publicity tour on March 2, 2017 in Los Angeles, California. (Photo by Jesse Grant/Getty Images for Disney)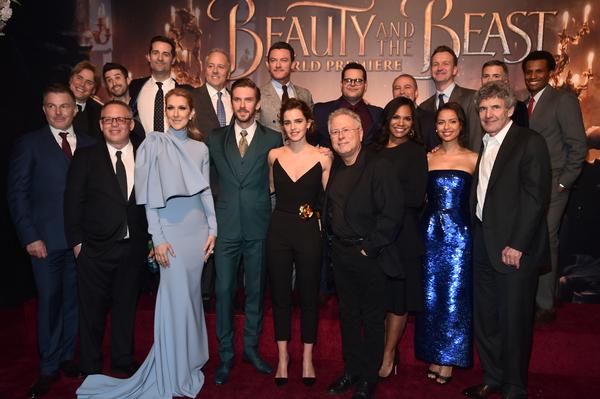 (L-R top) Co-Screenwriter
Stephen Chbosky
, Co-producer Greg Yolen, Producer
Todd Lieberman
, Producer
David Hoberman
, actors
Luke Evans
,
Josh Gad
,
Walt Disney
Studios President
Alan Bergman
, President of
Walt Disney
Studios Motion Picture Production,
Sean Bailey
, President, Marketing, The
Walt Disney
Studios,
Ricky Strauss
and Executive Vice President of Production, The
Walt Disney
Studios, Tendo Nagenda (L-R bottom) Music producer
Matt Sullivan
, Director
Bill Condon
, Singer
Celine Dion
, actors
Dan Stevens
,
Emma Watson
, Composer
Alan Menken
, actors
Audra McDonald
,
Gugu Mbatha-Raw
and Chairman, The
Walt Disney
Studios,
Alan Horn
arrive for the world premiere of Disney's live-action "Beauty and the Beast" at the El Capitan Theatre in Hollywood as the cast and filmmakers continue their worldwide publicity tour on March 2, 2017 in Los Angeles, California. (Photo by Alberto E. Rodriguez/Getty Images for Disney)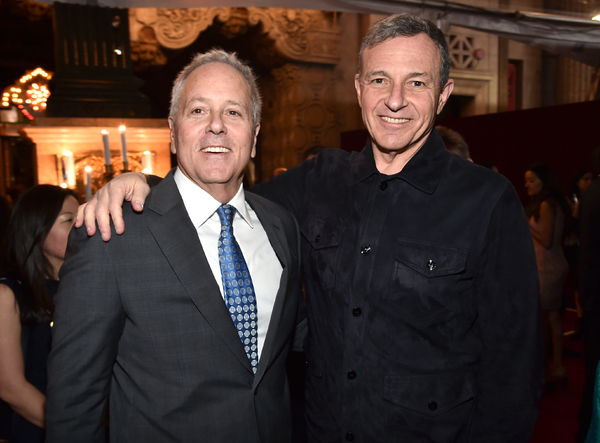 Producer
David Hoberman
(L) and The
Walt Disney
Company Chairman and CEO
Bob Iger
arrive for the world premiere of Disney's live-action "Beauty and the Beast" at the El Capitan Theatre in Hollywood as the cast and filmmakers continue their worldwide publicity tour on March 2, 2017 in Los Angeles, California. (Photo by Alberto E. Rodriguez/Getty Images for Disney)
Composer
Alan Menken
arrives for the world premiere of Disney's live-action "Beauty and the Beast" at the El Capitan Theatre in Hollywood as the cast and filmmakers continue their worldwide publicity tour on March 2, 2017 in Los Angeles, California. (Photo by Jesse Grant/Getty Images for Disney)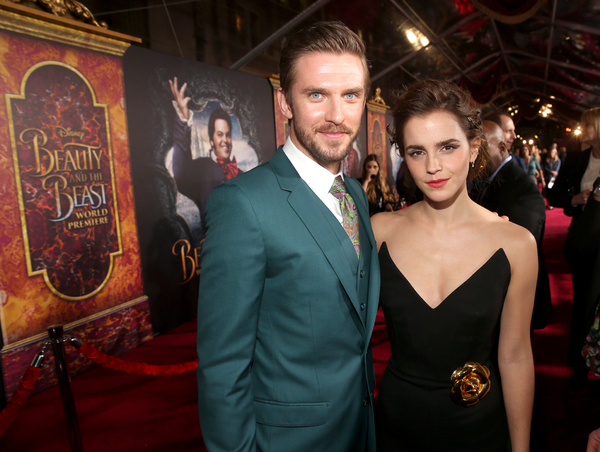 Actors
Dan Stevens
and
Emma Watson
arrive for the world premiere of Disney's live-action "Beauty and the Beast" at the El Capitan Theatre in Hollywood as the cast and filmmakers continue their worldwide publicity tour on March 2, 2017 in Los Angeles, California. (Photo by Jesse Grant/Getty Images for Disney)
Actresses
Audra McDonald
and
Gugu Mbatha-Raw
arrive for the world premiere of Disney's live-action "Beauty and the Beast" at the El Capitan Theatre in Hollywood as the cast and filmmakers continue their worldwide publicity tour on March 2, 2017 in Los Angeles, California. (Photo by Jesse Grant/Getty Images for Disney)
Actors
Luke Evans
and
Josh Gad
perform at the world premiere of Disney's live-action "Beauty and the Beast" at the El Capitan Theatre in Hollywood as the cast and filmmakers continue their worldwide publicity tour on March 2, 2017 in Los Angeles, California. (Photo by Jesse Grant/Getty Images for Disney)
Singer
Toni Braxton
arrives for the world premiere of Disney's live-action "Beauty and the Beast" at the El Capitan Theatre in Hollywood as the cast and filmmakers continue their worldwide publicity tour on March 2, 2017 in Los Angeles, California. (Photo by Jesse Grant/Getty Images for Disney)
Actress
Aubrey Plaza
arrives for the world premiere of Disney's live-action "Beauty and the Beast" at the El Capitan Theatre in Hollywood as the cast and filmmakers continue their worldwide publicity tour on March 2, 2017 in Los Angeles, California. (Photo by Jesse Grant/Getty Images for Disney)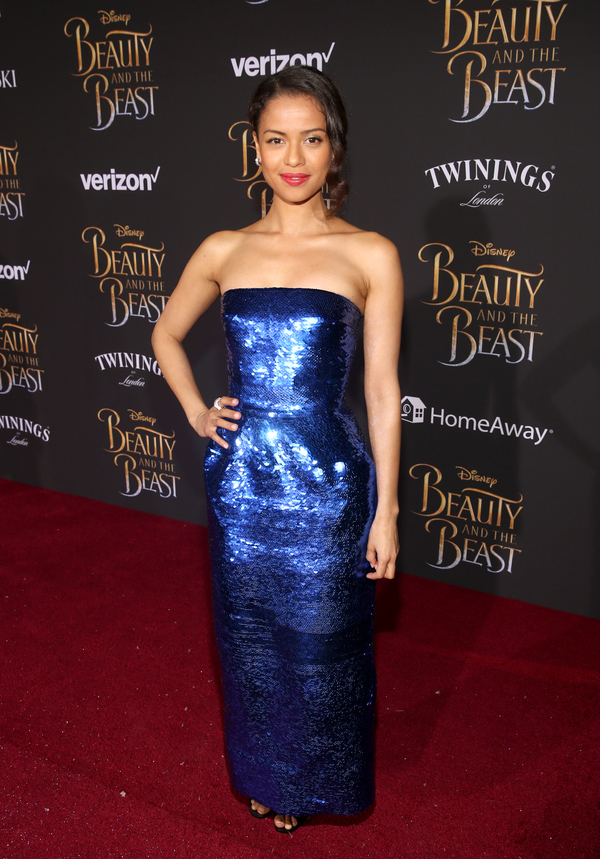 Actress
Gugu Mbatha-Raw
arrives for the world premiere of Disney's live-action "Beauty and the Beast" at the El Capitan Theatre in Hollywood as the cast and filmmakers continue their worldwide publicity tour on March 2, 2017 in Los Angeles, California. (Photo by Jesse Grant/Getty Images for Disney)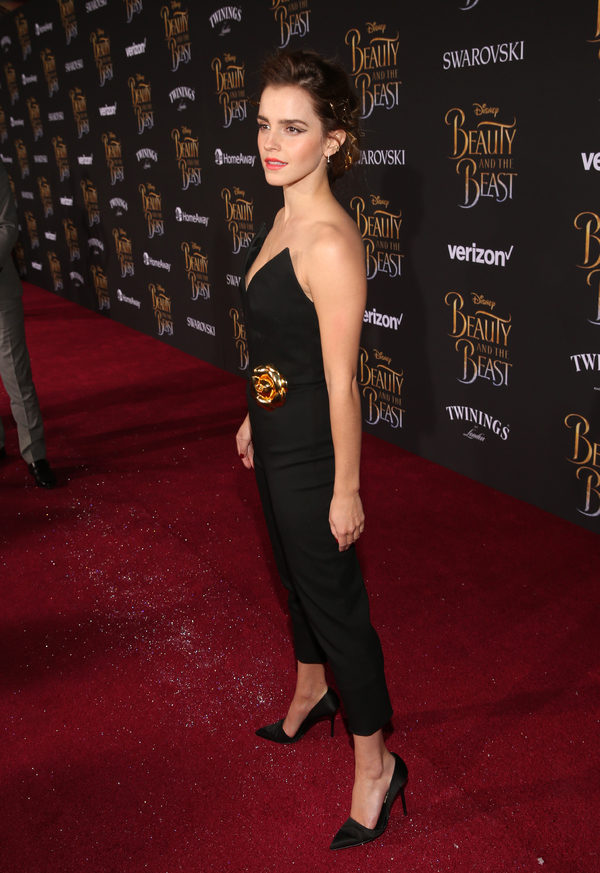 Actress
Emma Watson
arrives for the world premiere of Disney's live-action "Beauty and the Beast" at the El Capitan Theatre in Hollywood as the cast and filmmakers continue their worldwide publicity tour on March 2, 2017 in Los Angeles, California. (Photo by Jesse Grant/Getty Images for Disney)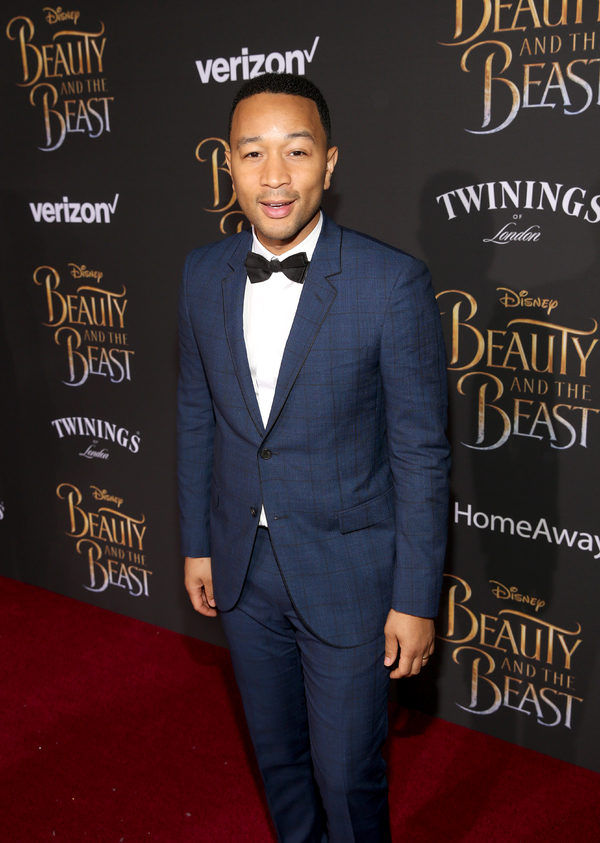 Singer
John Legend
arrives for the world premiere of Disney's live-action "Beauty and the Beast" at the El Capitan Theatre in Hollywood as the cast and filmmakers continue their worldwide publicity tour on March 2, 2017 in Los Angeles, California. (Photo by Jesse Grant/Getty Images for Disney)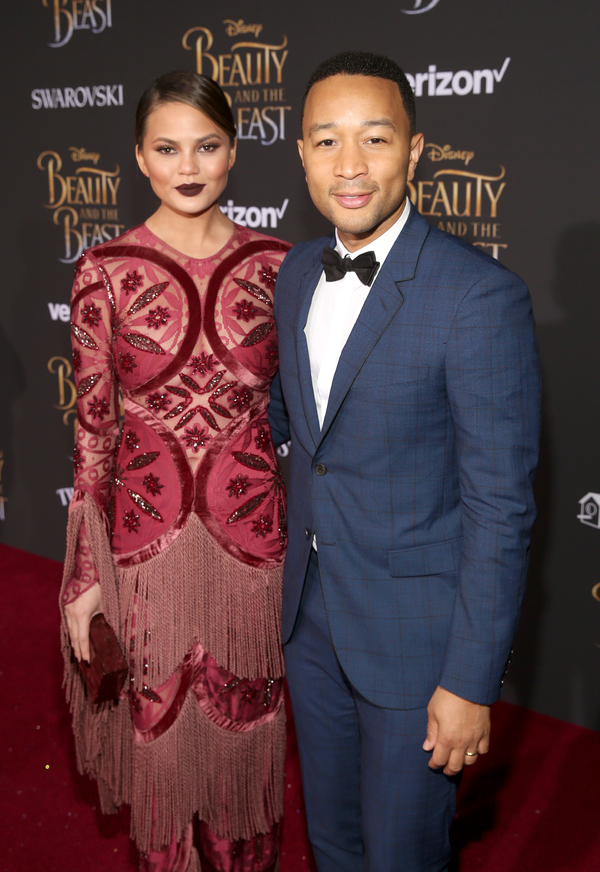 Model
Chrissy Teigen
and singer
John Legend
arrive for the world premiere of Disney's live-action "Beauty and the Beast" at the El Capitan Theatre in Hollywood as the cast and filmmakers continue their worldwide publicity tour on March 2, 2017 in Los Angeles, California. (Photo by Jesse Grant/Getty Images for Disney)
Actors
Dan Stevens
and
Emma Watson
arrive for the world premiere of Disney's live-action "Beauty and the Beast" at the El Capitan Theatre in Hollywood as the cast and filmmakers continue their worldwide publicity tour on March 2, 2017 in Los Angeles, California. (Photo by Jesse Grant/Getty Images for Disney)
Singer Celine Dion and actress
Emma Watson
arrive for the world premiere of Disney's live-action "Beauty and the Beast" at the El Capitan Theatre in Hollywood as the cast and filmmakers continue their worldwide publicity tour on March 2, 2017 in Los Angeles, California. (Photo by Jesse Grant/Getty Images for Disney)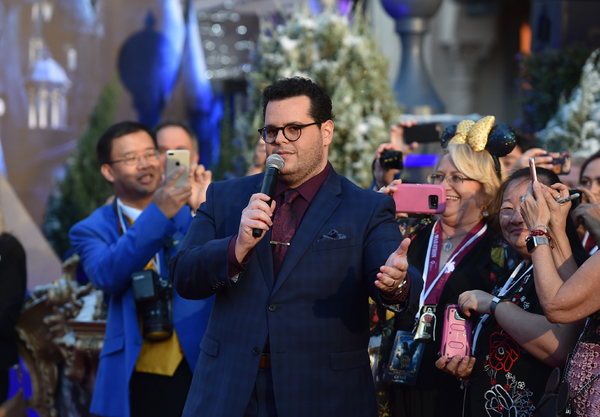 Actor
Josh Gad
performs at the world premiere of Disney's live-action "Beauty and the Beast" at the El Capitan Theatre in Hollywood as the cast and filmmakers continue their worldwide publicity tour on March 2, 2017 in Los Angeles, California. (Photo by Alberto E. Rodriguez/Getty Images for Disney)
Actress
Audra McDonald
arrives for the world premiere of Disney's live-action "Beauty and the Beast" at the El Capitan Theatre in Hollywood as the cast and filmmakers continue their worldwide publicity tour on March 2, 2017 in Los Angeles, California. (Photo by Jesse Grant/Getty Images for Disney)
Actress
Emma Watson
and Chairman, The
Walt Disney
Studios,
Alan Horn
arrive for the world premiere of Disney's live-action "Beauty and the Beast" at the El Capitan Theatre in Hollywood as the cast and filmmakers continue their worldwide publicity tour on March 2, 2017 in Los Angeles, California. (Photo by Jesse Grant/Getty Images for Disney)