Photo Coverage: [title of show] Opening Night
The hit musical
[title of show]
-- which won Obie Awards for its creators
Jeff Bowen
and
Hunter Bell
and director Michael Beresse -- re-opened at the Vineyard Theatre (108 E. 15th St.) on July 14th for an 8-week engagement.The show previously ran at the Vineyard from February 26th through April 30th; it was extended three times.The Village Voice Obie Awards for Messrs. Bowen, Bell and Beresse (
The Light in the Piazza, Kiss Me, Kate
) were among the few select awards given in musical categories at the annual event.
Kevin McCollum
, Laura Camien and the Vineyard Theatre produce the show's new commercial run.
"[title of show]
-- a hilarious and bittersweet tale about the artistic process and the indomitable spirit of two struggling writers and two struggling actresses who take on the seemingly impossible task of creating a new musical in just three weeks" -- features creators Bowen and Bell, as well as Susan Blackwell and Heidi Blickenstaff. It features musical direction by Larry Pressgrove. A cast album will be released by Ghostlight Records in late July. For tickets and additional information, log on to the web sites:
www.titleofshow.com
or
www.vineyardtheatre.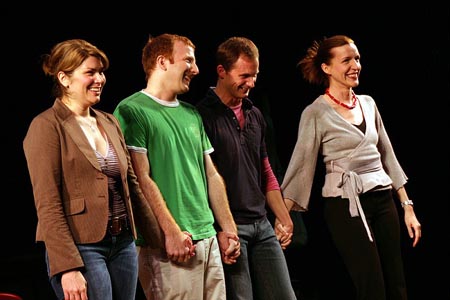 Heidi Blickenstaff, Hunter Bell, Jeff Bowen and Susan Blackwell


Heidi Blickenstaff, Hunter Bell, Jeff Bowen and Susan Blackwell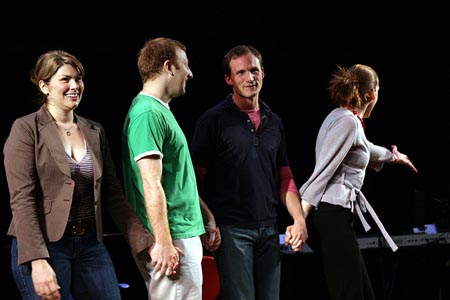 Heidi Blickenstaff, Hunter Bell, Jeff Bowen and Susan Blackwell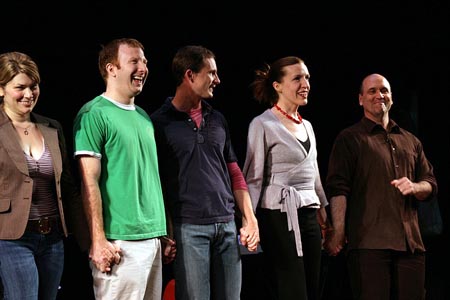 Heidi Blickenstaff, Hunter Bell, Jeff Bowen, Susan Blackwell and Larry Pressgrove


Heidi Blickenstaff, Hunter Bell, Jeff Bowen, Susan Blackwell and Larry Pressgrove


Heidi Blickenstaff, Hunter Bell, Jeff Bowen, Susan Blackwell and Larry Pressgrove


Heidi Blickenstaff, Hunter Bell, Jeff Bowen, Larry Pressgrove and Susan Blackwell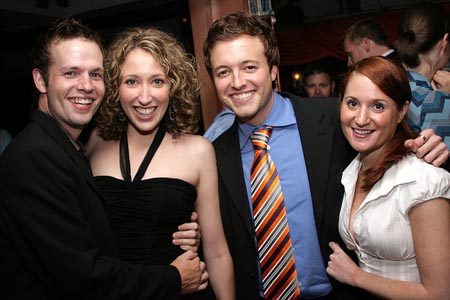 Jason Dula, Courtney Balan, David Roth and Charly Seamon


Don Nickolson and Benjamin Howes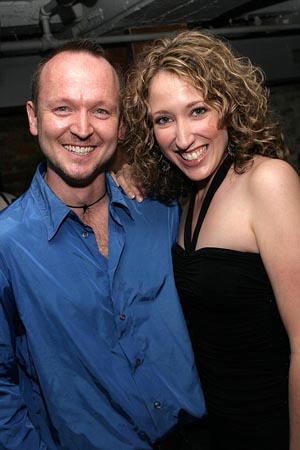 Benjamin Howes and Courtney Balan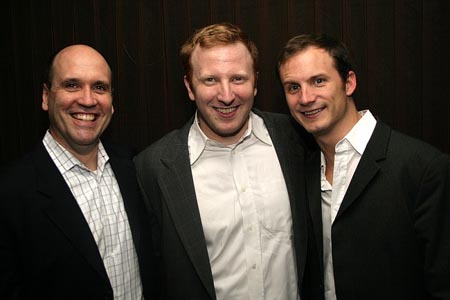 Larry Pressgrove, Hunter Bell and Jeff Bowen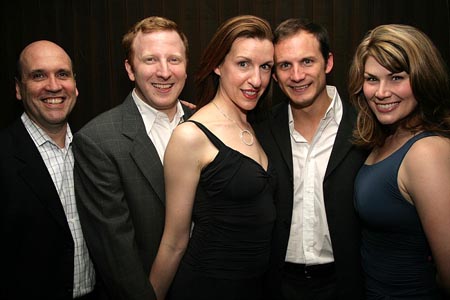 Larry Pressgrove, Hunter Bell, Susan Blackwell, Jeff Bowen and Heidi Blickenstaff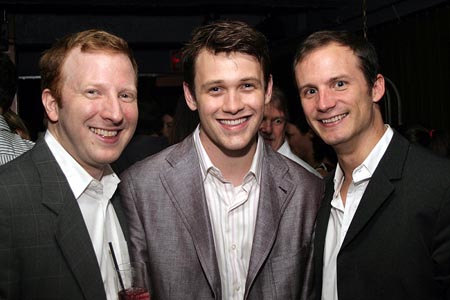 Hunter Bell, Michael Arden and Jeff Bowen


Jeff Bowen, Heidi Blickenstaff, Hunter Bell, Susan Blackwell and Larry Pressgrove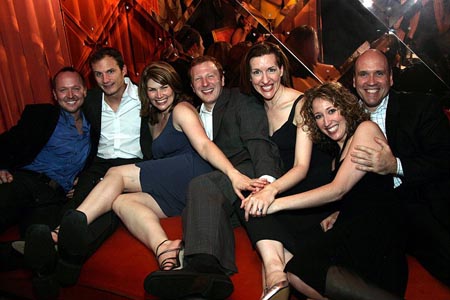 Benjamin Howes, Jeff Bowen, Heidi Blickenstaff, Hunter Bell, Susan Blackwell, Courtney Balan and Larry Pressgrove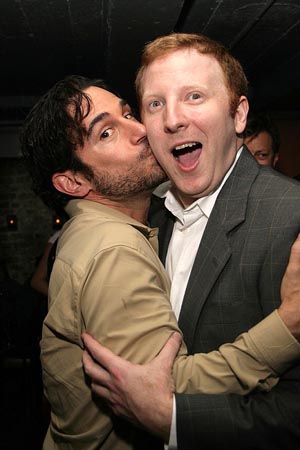 Christopher Gattelli and Hunter Bell


Peter Stern, Steve White and Susan Blackwell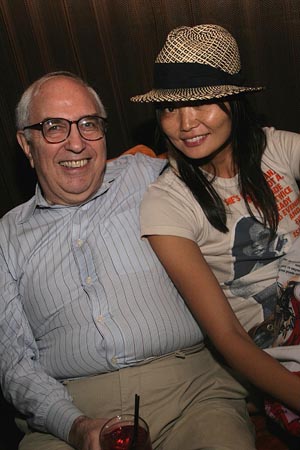 Aubrey Reuben and Irina Pantaeva