Photo Coverage: Tyne Daly, Tim Daly & More Celebrate Opening Night of Primary Satges' DOWNSTAIRS
Primary Stages presents Downstairs by Theresa Rebeck ("Smash," Bernhardt/Hamlet, Poor Behavior at Primary Stages), directed by Adrienne Campbell-Holt (What We're Up Against). Performances began at the Cherry Lane Theatre (38 Commerce St, New York, NY, 10014) on November 7, 2018, opened last night, November 18, and runs through December 22, 2018. The cast includes Tony and Emmy Award winner Tyne Daly (Gypsy, "Cagney and Lacey") as "Irene," Emmy Award nominee Tim Daly ("Wings," "Madam Secretary") as "Teddy," and John Procaccino (Our Lady of 121st Street, Our Mother's Brief Affair) as "Gerry."
Theresa Rebeck, one of the country's most acclaimed and widely-produced playwrights, returns to Primary Stages with the gripping new family drama, Downstairs. This thrilling production will star real-life siblings Tyne and Tim Daly, who will be appearing together for the first time on the New York stage. In Downstairs, Teddy is a bit lost and has found himself staying in his older sister Irene's unfinished basement, which has infuriated her husband Gerry. As Irene and Teddy struggle with this less-than-ideal living arrangement, they quickly find themselves grappling with the burden of their family's troublesome history. While trying to mend the past, the pair unearths a foreboding danger threatening to break the perilously thin bonds holding them together.
Downstairs will feature scenic design by Narelle Sissons, costume design by Sarah Laux, lighting design by Michael Giannitti, and sound design by M.L. Dogg.
Primary Stages 2018/19 season began with Final Follies, by A.R. Gurney (Love Letters, Sylvia, Black Tie at Primary Stages) and directed by David Saint (Clever Little Lies); and will continue in 2019 with God Said This, written by Leah Nanako Winkler (Two Mile Hollow) and directed by Morgan Gould (Kentucky), is set to run January-February 2019. The season will conclude with Little Women, written by Kate Hamill (Pride and Prejudice), based on the novel by Louisa May Alcott and directed by Sarna Lapine (Sunday in the Park with George). Little Women will run May-June 2019.
Photo Credit: Jennifer Broski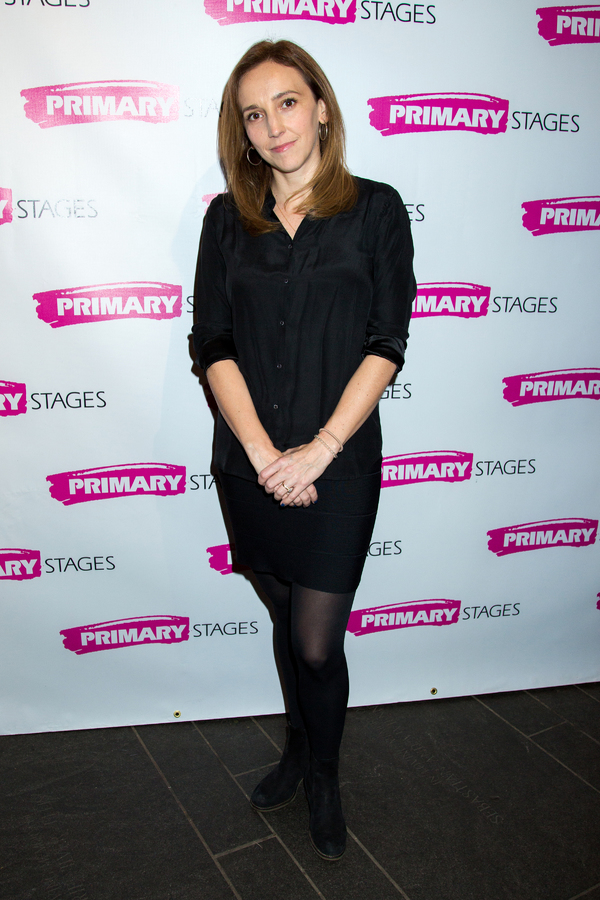 Adrienne Campbell-Holt

Adrienne Campbell-Holt

Adrienne Campbell-Holt, Brian Wiles

Adrienne Campbell-Holt, Brian Wiles

Tim Daly, Tyne Daly, John Procaccino

Tim Daly, Tyne Daly, John Procaccino

The company of Downstairs
Related Articles

Jennifer was given her first camera at the age of eight, and has had one in her hand ever since. For the duration of her (read more...)