Photo Coverage: Time's Up! On the Red Carpet for THE 24 HOUR PLAYS
Favorites of stage and screen came together last night at the American Airlines Theatre to write, direct and perform six original plays within 24 hours. BroadwayWorld is bringing you photos from the red carpet below!
Proceeds from the one-night-only performance benefit the Company's program supporting theatre professionals 25 and under through The 24 Hour Plays: Nationals and The Lilly Awards Foundation's work supporting women in theatre and promoting gender parity.
As previously announced, this year's cast featured: Raul Castillo, Josh Charles, Jackie Cruz,Jennifer Esposito, Noah Galvin, Stephen Adly Guirgis, Nina Hellman, Cush Jumbo, Mia Katigbak, Lola Kirke, Russell G. Jones, Orlando Pabotoy, Christina Ricci, Jonathan MarcSherman, Justice Smith, Lois Smith, Yul Vazquez, Michael Shannon, Rachel Dratch,Ebon Moss-Bachrach, Paul Sparks, Annie Parisse, Carolyn Cantor and Leslye Headland
The marathon process for The 24 Hour Plays on Broadway begins at 10 p.m. the night before the performance. The writers, directors, actors and production staff - many of whom have never worked with or met each other before - gather for an orientation where they are asked to share one costume piece, one prop, a special skill, and to reveal something that they have always wanted to do on stage. Using these items as inspiration, the writers spend the night developing 10-minute plays. At 9 a.m. on the morning of the event, the actors receive their roles and the directors arrive to begin rehearsal. Less than 12 hours later, they must be ready to perform in front of a live audience.
The 24 Hour Plays brings together extraordinary artists to create time-limited theater around the world. In addition to The 24 Hour Plays on Broadway and The 24 Hour Musicals, regular events take place in London, Los Angeles, Dublin, Germany, Minneapolis, Athens, Helsinki, Mexico City and Florence. Through collaborations with organizations including The Old Vic Theatre, Dublin Youth Theatre, Urban Arts Partnership, Cornerstone Theater Company, The Orchard Project, Bennington College, Hennepin Theatre Trust, The University of Minnesota-Duluth and The Del Sole Foundation, The 24 Hour Plays have raised millions of dollars for charities. Each summer, The 24 Hour Plays partner with the New School for Drama to bring together the best actors, directors, playwrights and producers 25 and under for an intensive professional experience. Licensed affiliates have produced their own versions of The 24 Hour Plays in regional and professional theaters, colleges, and universities just about everywhere you can find a curtain and a stage.
Photo Credit: Jennifer Broski


The cast of 24 HOUR PLAYS

The cast of 24 HOUR PLAYS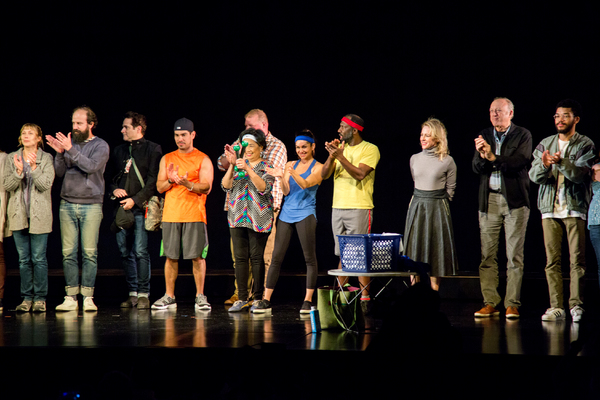 The cast of 24 HOUR PLAYS

The cast of 24 HOUR PLAYS

Christopher Durang, Martyna Majok

Warren Leight, Amy Hargreaves, Yul Vazquez

Jonathan Marc Sherman

Jonathan Marc Sherman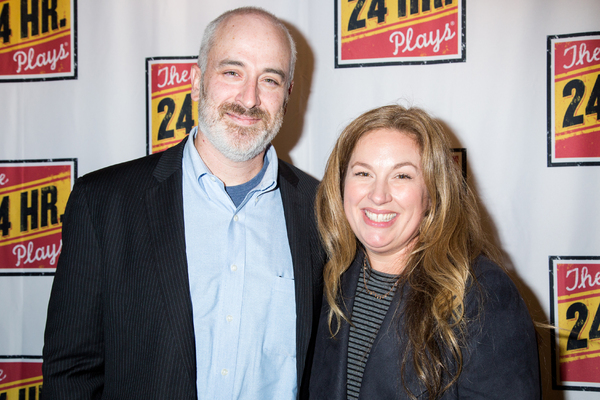 Colin McKenna, Molly Smith Metzler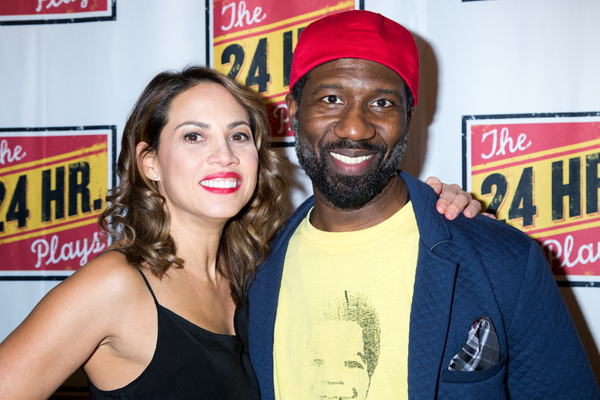 Elizabeth Rodriguez, Russell G. Jones