Latest News on Fernanda Coppel
Stage Credits
Productions
[Off-Broadway, 2015]
Playwright
Writing
Playwright
Writer
Fernanda Coppel News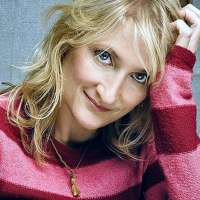 Jill Sobule's F*CK7THGRADE to be Presented at Wild Project in October
by Chloe Rabinowitz - Jul 27, 2022
wild project will present F*ck7thGrade, music, lyrics, and concept by Jill Sobule, book by Liza Birkenmeier and directed by Lisa Peterson with music direction by Julie Wolf. F*ck7thGrade begins performances on Wednesday, October 12 for a limited engagement through Saturday, November 5.
Interview: KING LIZ's Fernanda Coppel Successfully Balancing Writing for Stage & TV
by Gil Kaan - Jul 18, 2022
Next up at the Geffen Playhouse, the west coast premiere of playwright Fernanda Coppel's King Liz opening July 21, 2022 (previews already begun). Jesca Prudencio directs the cast of Ray Abruzzo, Oscar Best, Nancy Linari, Evan Morris Reiser, Michelle Ortiz and Sabrina Sloan. I had the opportunity to throw out a few questions to Fernanda about King Liz, as well as her writing career.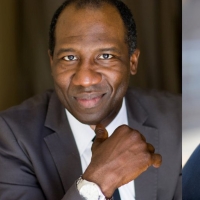 Russell G. Jones and Chris Myers to Star in New York Premiere of WHERE THE MOUNTAIN MEETS THE SEA at MTC
by Chloe Rabinowitz - Jun 29, 2022
Manhattan Theatre Club has announced full casting and performance dates for Where the Mountain Meets the Sea, written by AUDELCO Award nominee Jeff Augustin (The New Englanders, "The Morning Show") and directed by Princess Grace Award winner Joshua Kahan Brody, with music by The Bengsons (Hundred Days, The Lucky Ones).
BWW Interview: Jesca Prudencio On Guiding the INTERSTATE & POI
by Gil Kaan - Jun 14, 2022
The East West Players presents the rolling world premiere of Interstate, an Asian-American pop-rock poetry musical (opened last week). Jesca Prudencio directs the cast of Jupiter Lê, Kristian Espiritu, Jaya Joshi, Michelle Noh, Reuben Uy, Stefan Miller, Natalie Holt MacDonald and Krystle Simmons. Jesca took some time between her two productions to answer a few of my queries.
Ray Abruzzo, Oscar Best, and More Will Lead KING LIZ at Geffen Playhouse
by Stephi Wild - Jun 14, 2022
Geffen Playhouse today announced the full cast for the West Coast premiere of its production of King Liz, written by Fernanda Coppel (Chimichangas and Zoloft, AYA or Dear Lover) and directed by Jesca Prudencio (Interstate, The Great Leap).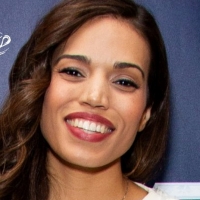 Wake Up With BWW 11/3: Ciara Renee Will Lead WAITRESS, Broadway Grosses, and More!
by Stephi Wild - Nov 3, 2021
Today's top stories include casting for Waitress! Ciara Renee will take over the lead role of Jenna in the Broadway production, beginning November 29. Plus, further casting has been announced for the upcoming West End revival of Cabaret, the Broadway grosses report has been released for the week ending on October 31, and more!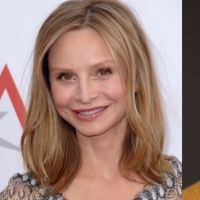 Calista Flockhart and Zachary Quinto to Star in WHO'S AFRAID OF VIRGINIA WOOLF? at the Geffen Playhouse
by Stephi Wild - Nov 2, 2021
Geffen Playhouse added three new productions to complete its 25th Anniversary Season lineup, it was announced today. Playwright Edward Albee's Who's Afraid of Virginia Woolf? will make its Geffen Playhouse premiere in April 2022, featuring Calista Flockhart (Ally McBeal, Neil LaBute's bash) and Zachary Quinto (Star Trek franchise, The Boys in the Band); A Wicked Soul in Cherry Hill, a new original musical from playwright and Geffen Playhouse The Writers' Room program alum Matt Schatz, will make its world premiere in June 2022; and playwright Fernanda Coppel's King Liz will makes its West Coast premiere in July 2022.
Boise Contemporary Theater Announces Selections for the Inaugural BIPOC Playwright's Festival
by A.A. Cristi - Jul 8, 2021
Boise Contemporary Theater, the only professional theater in the state of Idaho that focuses entirely on new and contemporary plays, is thrilled to announce the selections for its inaugural BIPOC Playwrights Festival, made possible by the Idaho Women's Charitable Foundation and the Morrison Center Endowment Foundation. The festival will take place August 2-14th at the Velma V. Morrison Center for the Performing Arts.
Virtual Theatre This Weekend: May 22-23- with Lilli Cooper, Chuck Cooper, and More!
by Nicole Rosky - May 22, 2021
Broadway might be dark, but that doesn't mean that theatre isn't happening everywhere! Below, check out where you can get your daily fix of Broadway this weekend, May 22-23, 2021.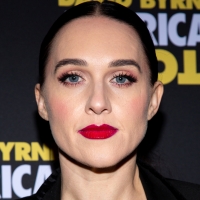 Lena Hall, Blair Brown, Ben Feldman and More to Star in Livestreamed Works by Zakiyyah Alexander, Mando Alvarado & Others
by Chloe Rabinowitz - May 7, 2021
On Saturday, May 22nd at 7:00pm EST, Play-PerView will live stream AYA or Dear Lover by Fernanda Coppel (King Liz, "How To Get Away With Murder").  Directed by Estefania Fadul, this production will feature Raul Castillo ("Looking," "Atypical"), Tina Huang ("Rizzoli & Isles," "Arrow"), and Roxana Ortega ("The Casagrandes," "American Vandal"). 
Fernanda Coppel Videos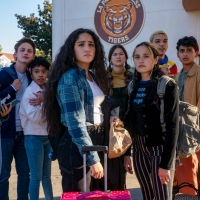 VIDEO: Watch the Trailer for HBO Max Dramedy GENERATION
by Stage Tube - Feb 11, 2021
An additional eight episodes comprising the second half of the season will debut later this year. GENERA+ION is a dark yet playful half-hour series following a diverse group of high school students whose exploration of modern sexuality (devices and all) tests deeply entrenched beliefs about life, love and the nature of family in their conservative community.
Fernanda Coppel Frequently Asked Questions
How many shows has Fernanda Coppel written?
Fernanda Coppel has written 2 shows including Chimichangas and Zoloft (Playwright), King Liz (Writer).