Click Here for More Articles on ONCE ON THIS ISLAND
Photo Coverage: The Cast of ONCE ON THIS ISLAND Performs at Barnes and Noble in Honor of Cast Album Release
Broadway stars Phillip Boykin, Quentin Earl Darrington, Hailey Kilgore, Kenita R. Miller, Alex Newell, Isaac Powell, Lea Salonga and additional cast members of ONCE ON THIS ISLAND, along with composers Lynn Ahrens and Stephen Flaherty celebrated the release of the musical's cast album recording (available now through Broadway Records) at Barnes and Noble last night, March 14.
Performances included "Waiting for Life" (Hailey Kilgore & company), "Rain" (Quentin Earl Darrington), "The Human Heart" (Lea Salonga & company). In addition to the performance, the cast signed copies of the album for fans in attendance. BroadwayWorld was there and captured the action! Check out photos below!
The new Broadway production produced by Ken Davenport and Hunter Arnold, opened on December 3, 2017 at The Circle in the Square Theatre (235 West 50th Street) to rave reviews. The show is directed by Tony nominee Michael Arden, and choreographed by the critically-acclaimed Camille A. Brown.
Lea Salonga (Erzulie), Alex Newell (Asaka), Tamyra Gray (Papa Ge), and Quentin Earl Darrington (Agwe) are joined by newcomer, Hailey Kilgore (Ti Moune) with Phillip Boykin (Tonton Julian), Darlesia Cearcy (Storyteller), Rodrick Covington (Storyteller), Emerson Davis (Little Girl) Alysha Deslorieux (Andrea), Tyler Hardwick (Storyteller), Cassondra James (Storyteller), David Jennings (Armand), Grasan Kingsberry (Storyteller), Loren Lott (Storyteller), Kenita R. Miller (Mama Euralie), Isaac Powell (Daniel), T. Oliver Reid (Storyteller), Aurelia Williams (Storyteller), and Mia Williamson (Little Girl).
Once On This Island is written by the Tony Award-winning team Lynn Ahrens (Book and Lyrics) and Stephen Flaherty (Music), and based on the novel "My Love, My Love" by Rosa Guy. This production features new orchestrations by original orchestrator Michael Starobin who is joined by AnnMarie Milazzo.
The creative team also includes Dane Laffrey (Scenic Design), Clint Ramos (Costume Design), Jules Fisher and Peggy Eisenhauer (Lighting Designers), Peter Hylenski (Sound Designer), John Bertles/Bash The Trash (Unusual Instruments), Cookie Jordan (Hair/Wig & Makeup Designer), Chris Fenwick (Music Supervisor), Alvin Hough, Jr. (Music Director), David Perlow (Associate Director), Nikki M. James (Assistant Director), Rickey Tripp(Associate Choreographer) and Telsey + Co / Craig Burns, CSA (Casting Agent).
Once On This Island is the tale of Ti Moune, a fearless peasant girl who falls in love with a wealthy boy from the other side of the island. When their divided cultures keep them apart, Ti Moune is guided by the powerful island gods, Erzulie, Asaka, Papa Ge, and Agwe, on a remarkable quest to reunite with the man who has captured her heart.
Tickets for Once On This Island are on sale through Telecharge. Group tickets are available at www.YourBroadwayGenius.com or by calling 855-329-2932.
Photo Credit: Genevieve Rafter Keddy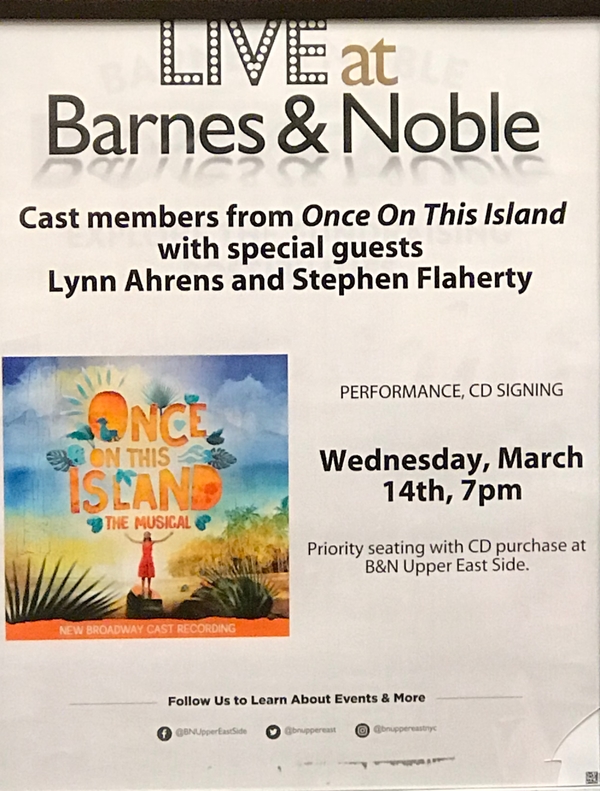 Once On This Island CD Release Event at Barnes and Noble

Steven Sorrentino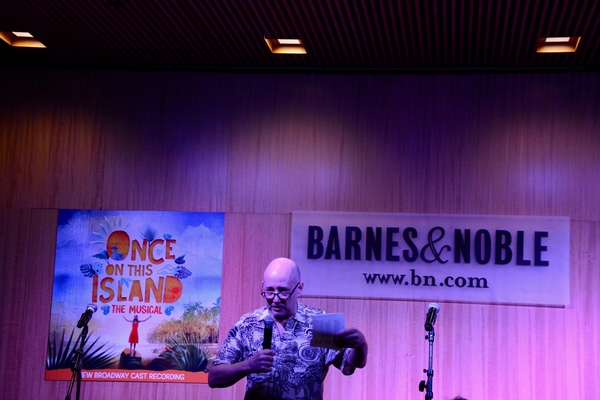 Steven Sorrentino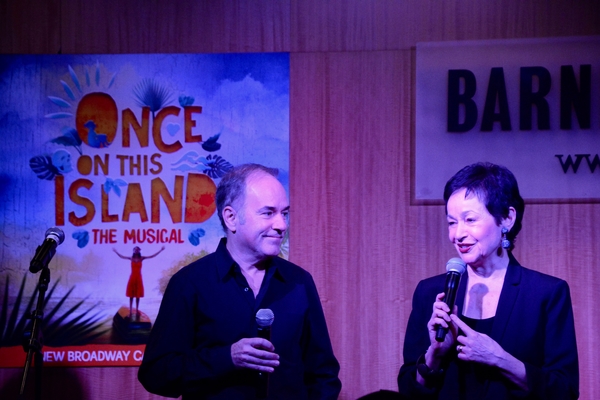 Stephen Flaherty and Lynn Ahrens

Stephen Flaherty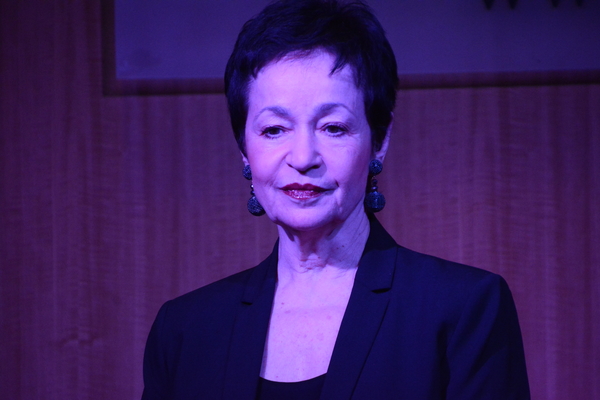 Lynn Ahrens

Quentin Earl Darrington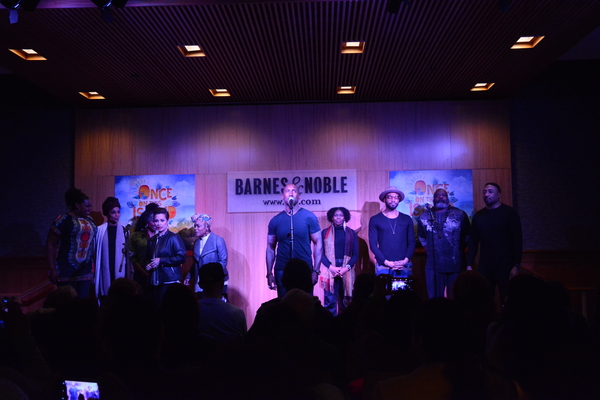 AureLia Williams, Tamyra Gray, Loren Lott, Lea Salonga, Kenita R. Miller, Quentin Earl Darrington. Darlesia Cearcy, Grasan Kinsberry, Phillip Boykin and David Jennings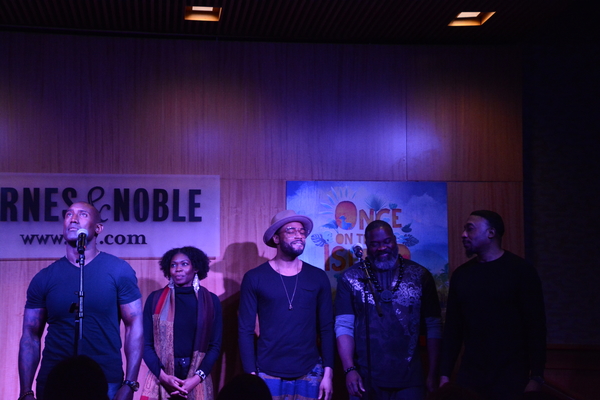 Quentin Earl Darrington, Darlesia Cearcy, Grasan Kingsberry, Phillip Boykin and David Jennings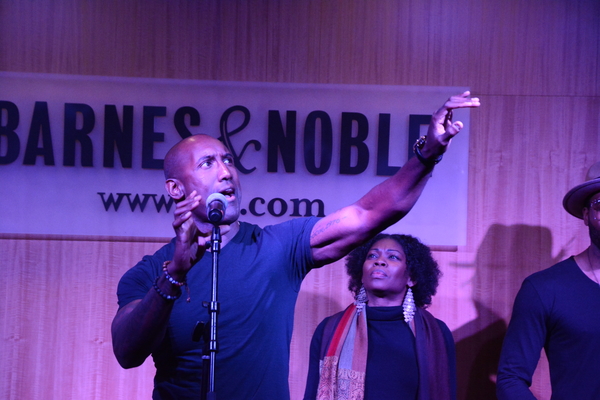 Quentin Earl Darrington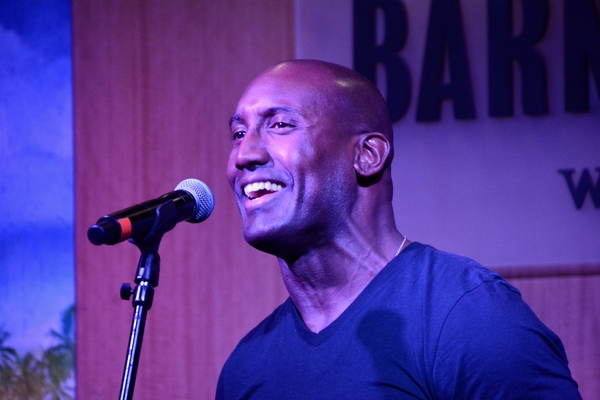 Quentin Earl Darrington

Grasan Kinsberry

Darlesia Cearcy

Quentin Earl Darrington

Lea Salonga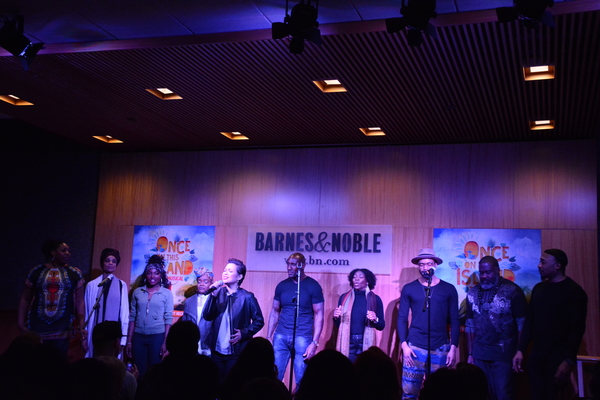 AureLia Williams, Tamyra Gray, Loren Lott, Lea Salonga, Kenita R. Miller, Quentin Earl Darrington. Darlesia Cearcy, Grasan Kinsberry, Phillip Boykin and David Jennings

AureLia Williams, Tamyra Gray, Loren Lott, Lea Salonga, Kenita R. Miller, Quentin Earl Darrington. Darlesia Cearcy, Grasan Kinsberry, Phillip Boykin and David Jennings

Phillip Boykin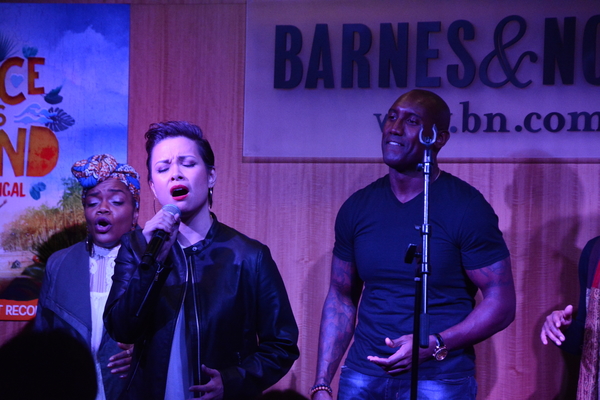 Kenita R. Miller, Lea Salonga and Quentin Earl Darrington

Lea Salonga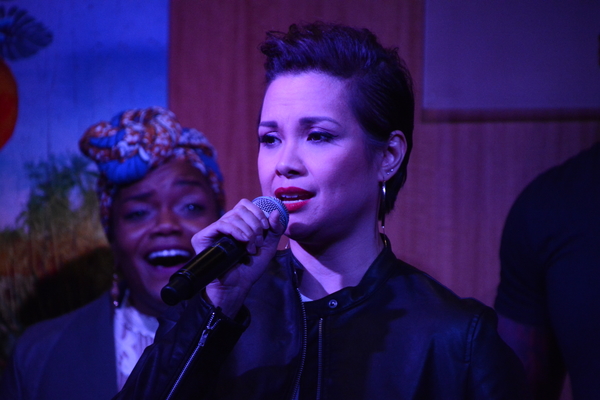 Lea Salonga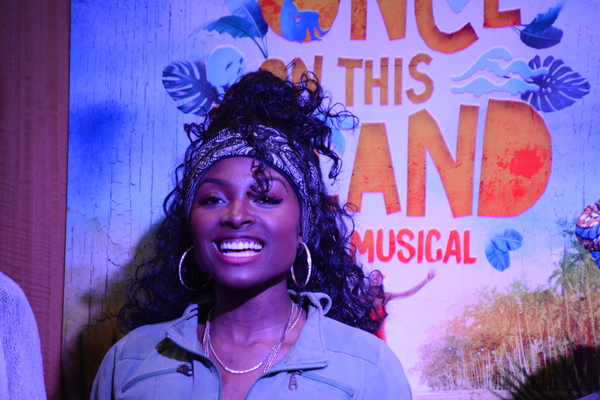 Loren Lott

AureLia Williams and Tamyra Gray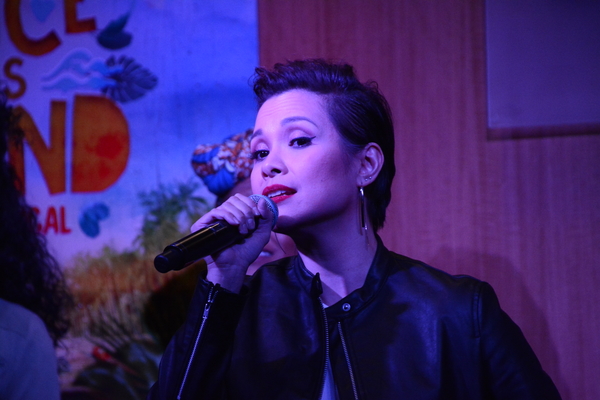 Lea Salonga

Lea Salonga

Hailey Kilgore

Hailey Kilgore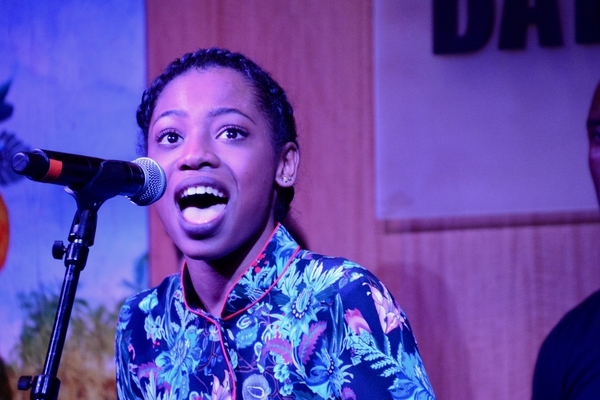 Hailey Kilgore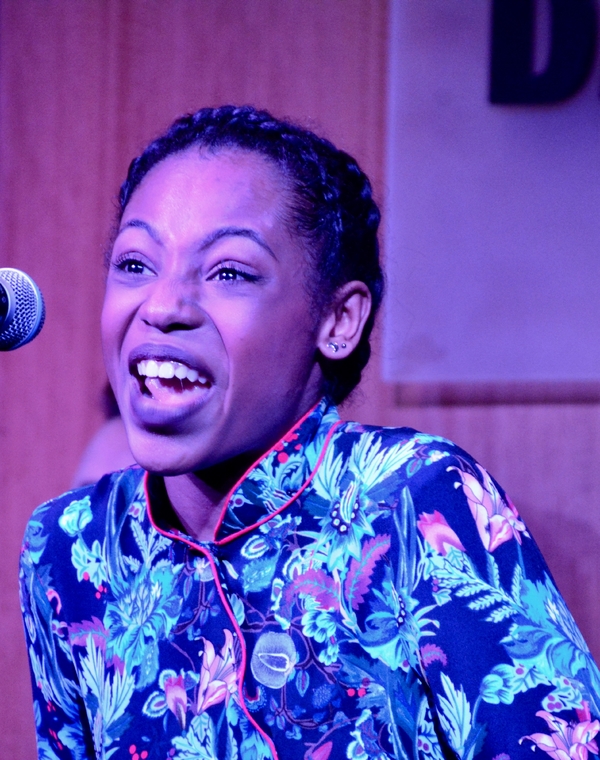 Hailey Kilgore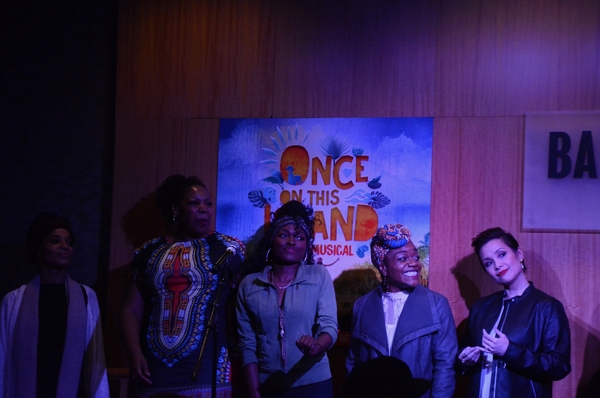 Tamyra Gray, AureLia Williams, Loren Lott, Kenita R. Miller and Lea Salonga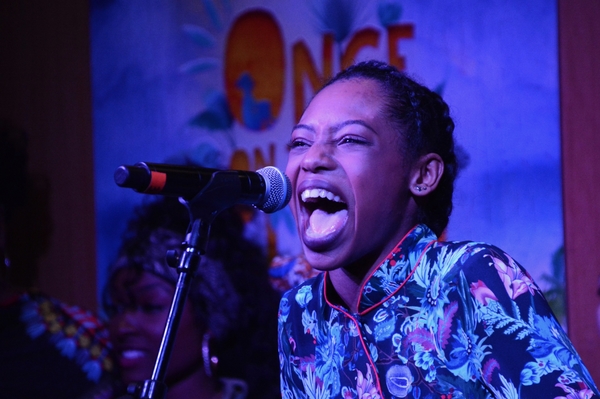 Hailey Kilgore

Hailey Kilgore

Hailey Kilgore

Hailey Kilgore

The Cast of Once on This Island that includes Tamyra Gray, AureLia Williams Kenita R. Miller, Loren Lott, Hailey Kilgore, Lynn Ahrens, Lea Salonga, Stephen Flaherty, Isaac Powell, Quentin Earl Darrington, Darlesia Cearcy, David Jennings, Grasan Kinsberry and Phillip Boykin

Hailey Kilgore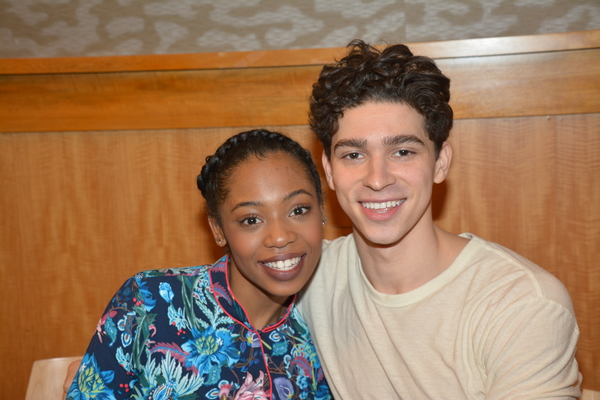 Hailey Kilgore and Isaac Powell

Phillip Boykin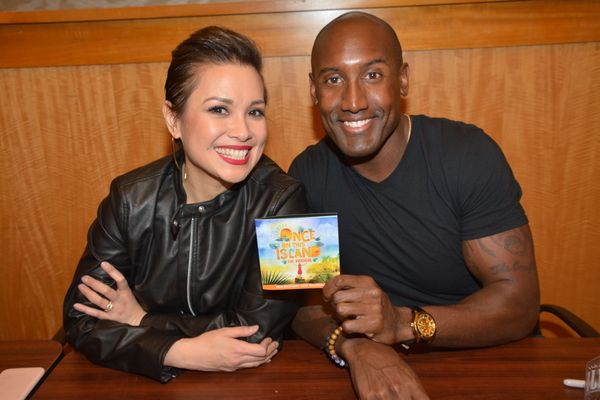 Lea Salonga and Quentin Earl Darrington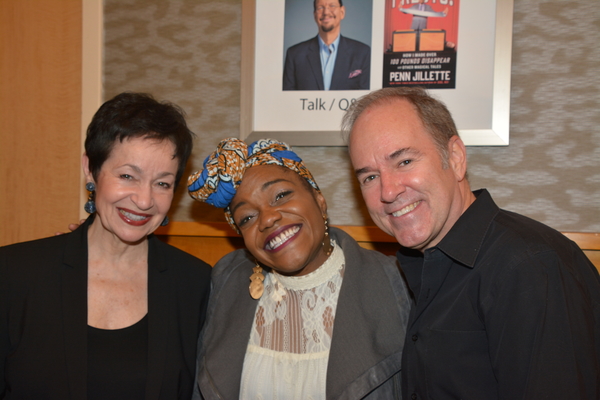 Lynn Ahrens, Kenita R. Miller and Stephen Flaherty

Stephen Flaherty

Lynn Ahrens

Kenita R. Miller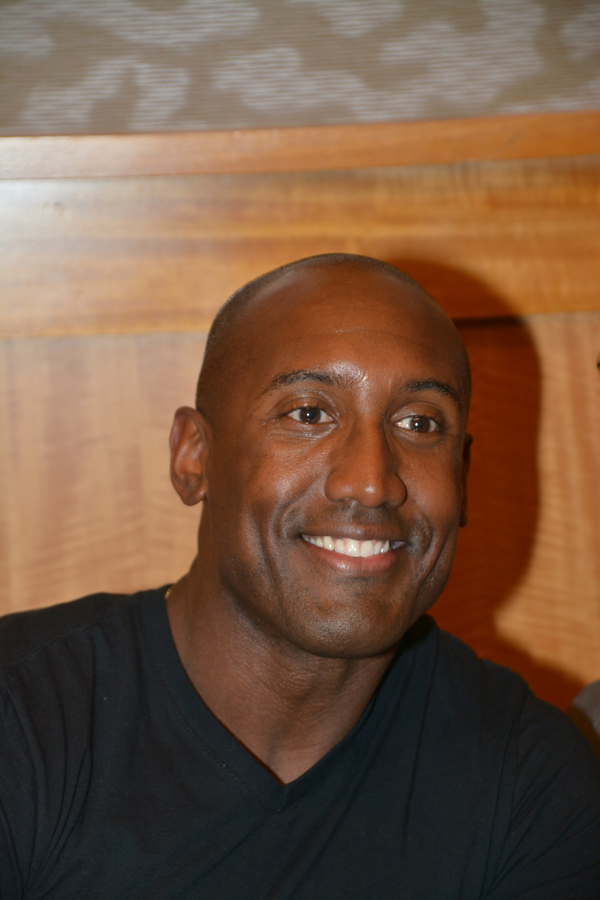 Quentin Earl Darrington

Quentin Earl Darrington, Kenita R. Miller and Phillip Boykin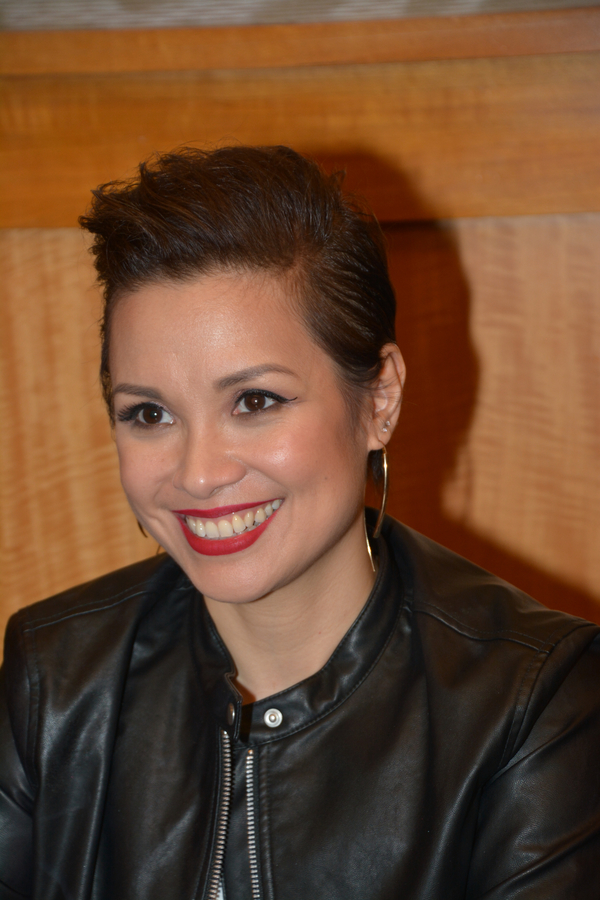 Lea Salonga