Photo Coverage: Plaza Suite Benefit Reading
On September 19th, an all-star reading of Neil Simon's Plaza Suite benefited the future expansion of Opening Act, an innovative nonprofit that provides free after-school theater programming to New York City's most underserved public high schools.
Plaza Suite was produced by
Suzy Myers
and
Jamie McGonnigal
and directed by
Jonathan Ross
.  One Life to Live's
Ilene Kristen
and
Christopher Murney
, along with Mamma Mia's
Britt Shubow
, starred in the first act as a couple whose 23rd wedding anniversary brings more than just celebration. 
Laura Benanti
(FX's Starved, Broadway's Nine, Into The Woods and Swing) and The Light in the Piazza's
Michael Berresse
(replacing
Andrew McCarthy
, who had a last-minute filming conflict) played former high school sweethearts reunited for one night at the Plaza Hotel.  In Act III, All Shook Up's
Alix Korey
and
Michael Badalucco
(The Practice, O Brother, Where Art Thou) struggled with a daughter whose wedding day jitters leave her locked in the bathroom of their Plaza Suite.   Other cast members included
John Lavelle
(The Graduate) and
Toby Lawless
. Opening Act believes every student deserves a place to shine.  They provide the stage.  Theater is the medium through which their students gain confidence, pride and the knowledge that they can succeed at anything in life.  Currently providing after-school theater programs at four public high schools, Opening Act's mission is to see that every New York City public school student has access to an artistic space where they can develop commitment, community, and leadership through their artistic achievement.  For more information on Opening Act, please visit
www.openingactnewyork.org
.
All photos by Mark Campbell

Toby Lawless, Christopher Murney, Ilene Kristen, Britt Shubow
and John Lavelle, the stars of Plaza Suite's First Act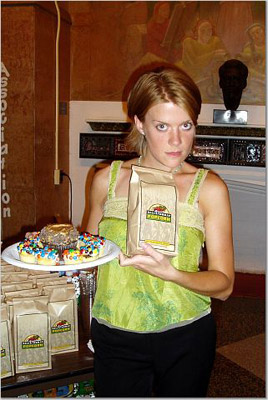 Producer Suzy Myers shows off the Crumbs Bakery Cupcakes and
Dale & Thomas Popcorn generously donated for the event.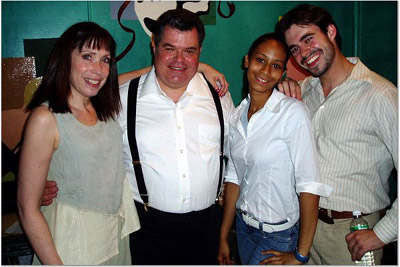 Act III starred Alix Korey, Michael Badalucco, Opening Act
Student Hillary Wade and John Lavelle

 

Act II stars Laura Benanti and Michael Berresse
share a moment with the Plaza waiter, John Lavelle

 

The full company (top L to R) Alix Korey, Michael Badalucco,
Ilene Kristen, Hillary Wade, Michael Berresse, Laura Benanti,
Christopher Murney (bottom L to R) Britt Shubow, Toby Lawless,
John Lavelle and director, Jonathan Ross.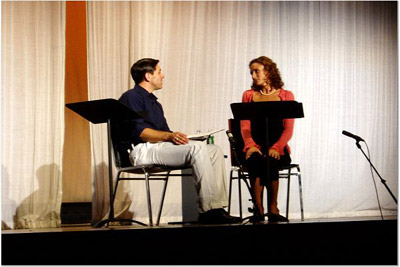 Berresse and Benanti perform in Act II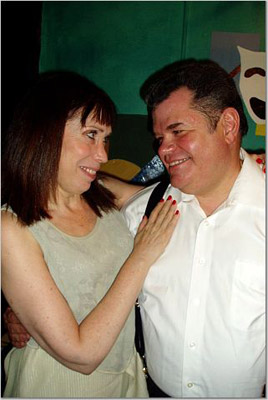 Alix Korey and Michael Badalucco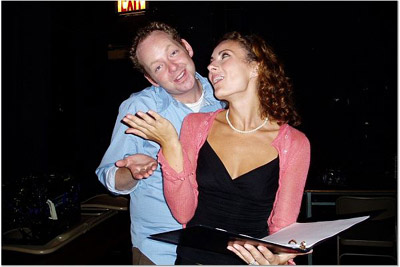 It's Only For A Night... Producer Jamie McGonnigal
and Laura Benanti discuss the nature of one-night benefits



Act II stars Laura Benanti and Michael Berresse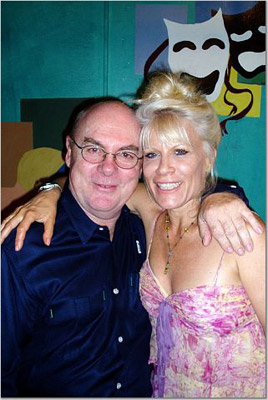 Christopher Murney and Ilene Kristen

 

Alix Korey, Suzy Myers, Ilene Kristen and Michael Badalucco