Click Here for More Articles on PETER AND THE STARCATCHER
Photos: PETER AND THE STARCATCHER Holds Student Matinee!
Peter and the Starcatcher has partnered with the NYC Department of Education to hold a special matinee for theater students. The audience will include more than 1000 students and their teachers from fifteen schools across the five boroughs, including 30 displaced students from Scholars' Academy's "Broadway, Jr." program in Rockaway Beach, where the doors remain close from damaged caused by Hurricane Sandy.
Earlier today, Peter and the Starcatcher stars Adam Chanler-Berat (Peter), Celia Keenan-Bolger (Molly), Matthew Saldívar (Black Stache), and co-director Roger Rees, were joined by New York City Department of Education Deputy Chancellor Dr. Dorita Gibson and Senior Superintendent Dr. Laura Feijo and public school theater students. Check out photo coverage below!
Note: Peter and the Starcatcher began performances on Broadway on March 28, 2012 and opened to rave reviews on April 15, 2012. The production took home five Tony® Awards, the most of any play of the 2011-12 season. In this innovative and imaginative new play, based on The New York Times best selling Disney-Hyperion novel by Dave Barry and Ridley Pearson, a company of twelve actors plays more than a hundred unforgettable characters, all on a journey to answer the century-old question: How did Peter Pan become The Boy Who Never Grew Up? This epic origin story of one of popular culture's most enduring and beloved characters proves that an audience's imagination can be the most captivating place in the world. The show will end its extraordinary run on January 20, 2012.
Photo Credit: Jennifer Broski


Janel Matthews, Dr. Dorita Gibson, Roger Rees, Peter Avery, Dr. Laura Feijo and NYC students

Janel Matthews, Dr. Dorita Gibson, Roger Rees, Peter Avery, Dr. Laura Feijo and NYC students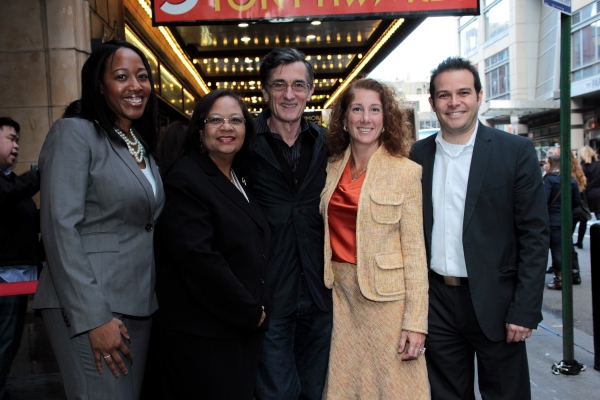 Janel Matthews, Dr. Dorita Gibson, Roger Rees, Dr. Laura Feijo, Peter Avery

Janel Matthews, Dr. Dorita Gibson, Roger Rees, Dr. Laura Feijo, Peter Avery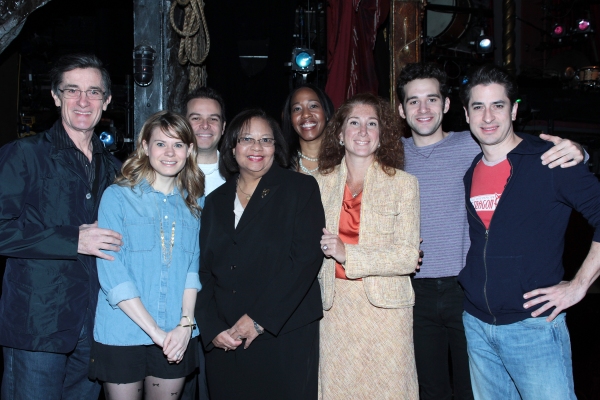 Roger Rees, Celia Keenan-Bolger, Peter Avery, Dr. Dorita Gibson, Janel Matthews, Dr. Laura Feijo, Adam Chanler-Berat, Matthew Saldivar