Photo Coverage: Meet the Cast of Broadway's THE LYONS!
THE LYONS debuted last fall at the Tony and Pulitzer Prize-winning Vineyard Theatre and now begins previews on April 5, with an official opening night set for April 23. THE LYONS comes to Broadway with its entire original cast: Linda Lavin and Dick Latessa along with Michael Esper, Kate Jennings Grant, Brenda Pressley and Gregory Wooddell. The Vineyard Theatre production of THE LYONS will be presented on Broadway by producer Kathleen K. Johnson. Mark Brokaw directs.
The cast and creative team met the press today, March 28, and BroadwayWorld brings you photos from the big event below!
Tickets to THE LYONS are on sale now through Tele-charge at 212 239 6200 or online at www.telecharge.com.
THE LYONS is a comedic work starring Linda Lavin as Rita Lyons, the indomitable matriarch of a family at a major crossroads: her husband is dying, her son's in a dubious relationship, her daughter's struggling to stay sober and on top of it all, she can't settle on a new design for the living room.
THE LYONS was the ninth play by Nicky Silver to debut at The Vineyard, and will be his first-ever play on Broadway. His other Vineyard premieres include PTERODACTYLS, RAISED IN CAPTIVITY, THE EROS TRILOGY, THE MAIDEN'S PRAYER, THE ALTRUISTS, BEAUTIFUL CHILD as well as MY MARRIAGE TO Ernest Borgnine and THE AGONY AND THE AGONY. Other notable plays include THREE CHANGES, THE FOOD CHAIN, FAT MEN IN SKIRTS, FIT TO BE TIED, FREE WILL AND WANTON LUST. He wrote the new book for the Broadway revival of the Rodgers and Hart
musical, THE BOYS FROM SYRACUSE.
The design team for THE LYONS at The Vineyard continues on Broadway: scenic design by Allen Moyer; lighting design by David Lander; costume design by Michael Krass; and original music and sound design by David Van Tieghem.
THE LYONS marks the fourth production by Vineyard Theatre to transfer to Broadway, following the long-running Tony Award-winning musical AVENUE Q along with [title of show] and THE SCOTTSBORO BOYS.
Douglas Aibel is Artistic Director of the Vineyard Theatre, Jennifer Garvey-Blackwell is Executive Producer, Sarah Stern is Co-Artistic Director and Rebecca Habel is Managing Director.
Tickets to THE LYONS on Broadway range in price from $26.50 to $126.50. THE LYONS will perform Tuesdays at 7 p.m., Wednesdays at 2 p.m. and 8 p.m., Thursdays and Fridays at 8 p.m., Saturdays at 2 and 8 p.m. and Sundays at 3 p.m. For information and reservations call Tele-charge at 212 239 6200 or online at www.telecharge.com. For additional information, visit www.TheLyonsBroadway.com.
Photo Credit: Jennifer Broski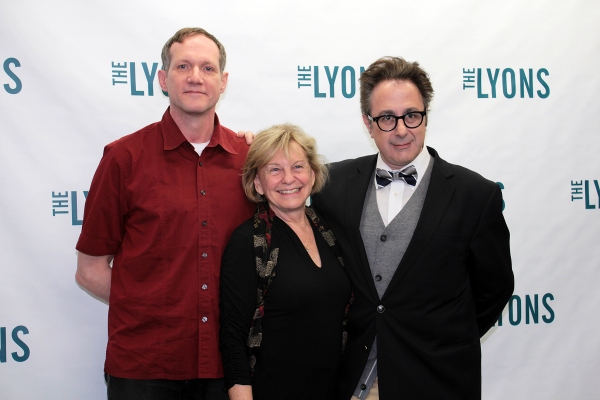 Mark Brokaw, Kathleen K. Johnson, Nicky Silver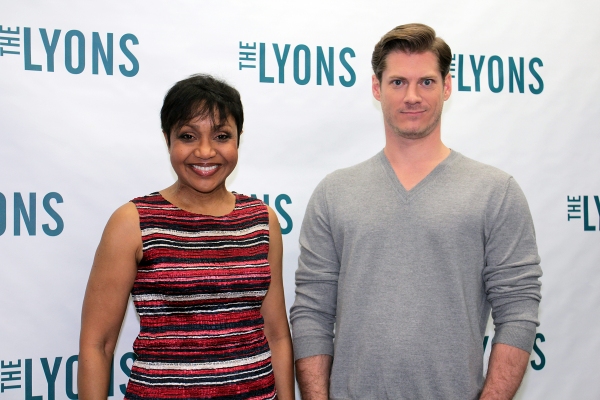 Brenda Pressley, Gregory Wooddell

Michael Esper, Kate Jennings Grant, Brenda Pressley, Gregory Wooddell

Michael Esper, Kate Jennings Grant

Linda Lavin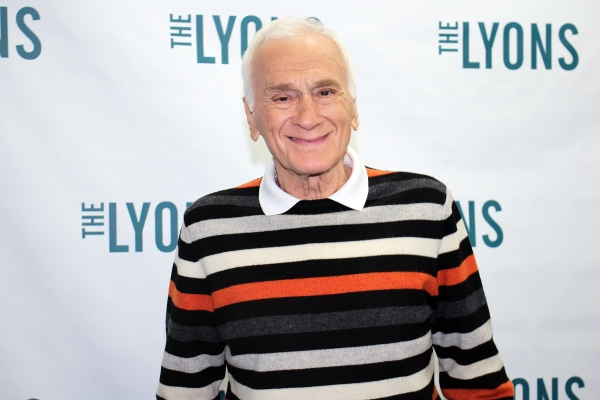 Dick Latessa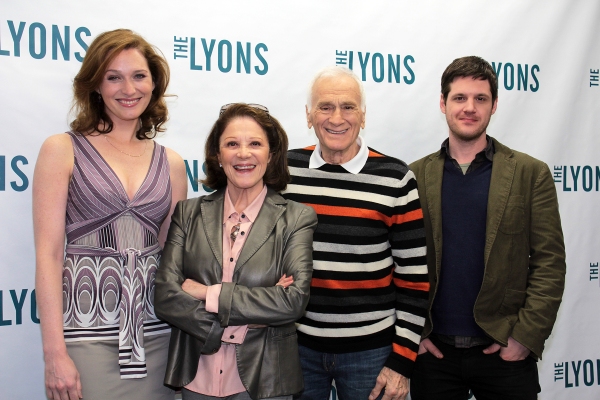 Kate Jennings Grant, Linda Lavin, Dick Latessa, Michael Esper

Related Articles
Jennifer was given her first camera at the age of eight, and has had one in her hand ever since. For the duration of her (read more...)